Browsing articles tagged with " usa"

Interview by Laura Medina
MindMaze is an American traditional, progressive, power metal band from Pennsylvania. They released their debut album,"Mask of Lies" that is out now and has received promising reviews to date. They are making a name for themselves by touring with acts like Saxon and providing fans with an experience that will keep fans coming back for more. I got the chance to chat with Sarah Teets, lead female vocalist of MindMaze about her first memory of performing, MindMaze's debut album "Mask of Lies", her musical influences, and more.
Hi Sarah, welcome to Femme Metal Webzine. I hope you are doing well today and thank you for allowing us to interview you today.
Hello!
Sarah, you have been singing since your childhood. What was your very first memory of performing on-stage?
Continue reading »
Label: Royal Noise Records
Review by Davide Torresan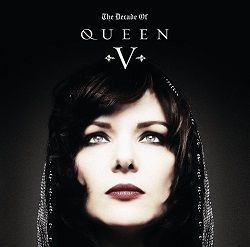 Queen V is an underground rock icon of New York. With a career of almost ten years, she has a rock style that draws fully from the bands that made history of this genre. Nothing new on the horizon if it wasn't that V's songs have an incredible energy. A rock voice, verve, charisma and the desire of kicking some ass are her main qualities. Besides you have to add the fact that she had the honor to open the concerts of Twisted Sisters and Billy Idol, so she really knows her stuff.
I said ten years, what better way to celebrate it than releasing a compilation? V seizes the moment with "The Decade Of Queen V" which sees the collaboration with some famous guitarists and of course her. Continue reading »
Interview by Ary R, Massimo M. & Alessandra M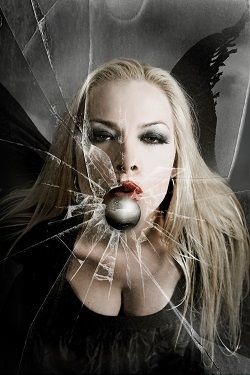 Despite her longest music career, Amanda Somerville has become a guarantee in the metal panorama. On the occasion of the new Avantasia European tour, we had the chance to talk about the recent and latest news with this amazing American singer. A special thanks goes to Serena M, who helped us in the transcript of the article! Thanks Serena

Today we're here with the amazing Mrs Amanda Somerville. How are you doing?
I'm doing quite well, thank you very much, still doing well, still busy since the last time we spoke.
You're back on tour with Avantasia a few days ago. In 2011 Tobias Sammet said "No more Avantasia shows", but this sentence of his has been denied since he's back on the road. What was your reaction about Tobias in changing his mind?
No, I was not completely surprised that Toby changed his mind because he changes his mind a lot about a lot of different things which is his good right to do, so no… but I was, you know pleasantly surprised that I was asked to be a part of it again and of course the time frame and everything and how expensive this tour was, so it's really, really a big tour and a lot of places, lots of countries that I've never been to before so…that was really cool. Continue reading »
Independent Release
Review by Tony Cannella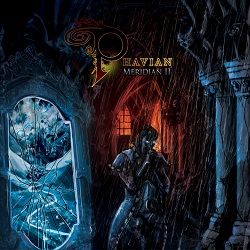 The progressive/avant-garde metal band Phavian returns with their third album "Meridian II". The band first came on the radar in 2009 with their debut "Kiena". After releasing an EP ("Foreword") in 2011, they released the epic "Meridian I" a few months later and have now released the follow-up.
The acoustic, melancholy of "Adam's Ale" begins the 6-song, 39-minute album on a beautiful note. Lead vocalist Elizabeth Matson shows what a diverse singing style she has and fits in perfectly with the music. The opening song clocks in at almost 3-minutes and is followed by two 8-minute tracks. "Purl" is next and is a nice mid-paced song, with tempo changes that goes from heavier, guitar driven and back to the acoustic style of the first song – in fact, it is almost like an extension of the opening number. Continue reading »
Independent Release
Review by Tony Cannella
The Los Angeles, California based Avant-Garde Progressive metal band Phavian released their debut in 2009, followed by the previously reviewed "Foreword" EP in 2011, now these musical wizards return with their sophomore full-length album "Meridian I". For a prog release the album last only 37-minutes and features 6-songs. I liked the previous EP, maybe a tad more than this one, but "Meridian I" displays some serious musicality and shouldn't be dismissed.
The band is only too eager to show off their musical chops like in the heavy, pounding instrumental opener "Slate". Phavian also plays with various tempos as the next track "Cobalt and Crimson" demonstrates with its slow, heavy and dreamy pacing, and also the introduction the clean vocals of Elizabeth Matson. Continue reading »
6 color styles available:

Style switcher only on this demo version. Theme styles can be changed from Options page.