Browsing articles tagged with " van"
Label : Orcynia Records
Review by Luisa Mercier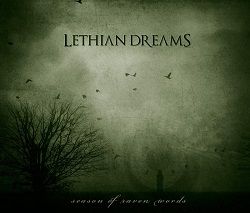 The singer Carline Van Roos is a very good artist, an artist able to put feelings in every project she is involved. Her fans will remember Aythis and Remembrance, two interesting projects and now it is impossible to ignore Lethian Dreams which have just released their second full-length, "Season of Raven Words".
In this band, the French singer showcases all her dreamy side; the wall of riffs mixes with her angelic vocals creating a thin and intangible atmosphere. They reach their aim and succed in creating a record made of emotion, fragility, dream and quiet melancholy. I have to say that none of the songs is catchy or easy to grasp, so the albums may need a few spins before you can fully appreciate it. The music featured in "Season of Raven Words" is a quite pure gothic-doom with no hooks, no choruses easy to remember, there is just the typical doom slowed down tempo and sometimes some black metal/post-rock passages (as in "Dawn" and "Satyrs"). Continue reading »
Label : Twilight Records
Review by Luisa Mercier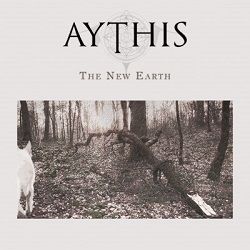 Aythis is the side project of Carline Van Roos, already known for being the frontwoman of doom-metallers Lethian Dreams, which releases I had the pleasure to listen and review some time ago. In this project, Carline expresses her ambient side, leaving outside guitar and metal noise, focusing on atmosphere, lush sounds, synth, keyboards, vocals without renouncing to a quite gloomy mood.
The opener and title-track points out towards this direction and will leave you with a feeling of melancholia that following "Ether" will only enhance. The song has some Medieval feeling, reminding me of Arcana and other neoclassical acts. Vocals are soaring and solemn and mix with the orchestral synth sounds that will leave you under the impression to be in an ancient cathedral. At least til the moment when a flute comes in and a more ethnic/folk feeling takes over. Continue reading »
Interview by Roberta Ilaria Rossi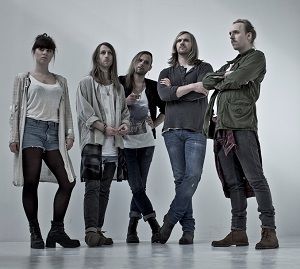 Indie pop music always has been a bit undervalued but it hides lots of great new acts most of the time. This is the case of the Swedish band You Say France and I Whistle, that already got the chance to perform at the Fashion Week in Milan and that got a bunch of surprises. Here you can find what the lead singer Ida Hedene said to us!
Today FM has the pleasure of having Ida Hedene from You say France. Welcome Ida.
Thanks, nice to be here.
So, let's start the chat talking about your band. It's a Swedish indie-pop band called You Say France and I Whistle. Would you like to introduce us the biography of the band and how was this project born?
The band was born out of the frustration to be cool. All the bands around us were really cool. We more wanted to release joy. So all become to be spreading joy. Continue reading »

Interview by Andy Axworthy
After releasing four successful albums in almost five years, the band Van Canto does not really need an introduction. Their 'A Capella' metal has drawn the attention of thousands of fans worldwide over these years. This interview is with Inga Scharf, one of the singers of the band, who talks about the brand-new album "Break the Silence", her music inspirations and the future plans of the band.
Hi Inga! Thank you for your time. How are you?
Great, thank you! Continue reading »
Former THE GATHERING singer Anneke Van Giersbergen wil play two exclusive U.S. shows in Chicago at the end of March. Also appearing on the bill both nights are Anneke's "dear friends" NOVEMBERS DOOM.
The details are as follows:
March 23 – Reggies Rock Club – Chicago, IL (full band show)
March 24 – Ultra Lounge – Chicago, IL (acoustic solo set)
6 color styles available:

Style switcher only on this demo version. Theme styles can be changed from Options page.