Browsing articles tagged with " vard"
Questions by Vard Aman
Interview collected by Miriam C.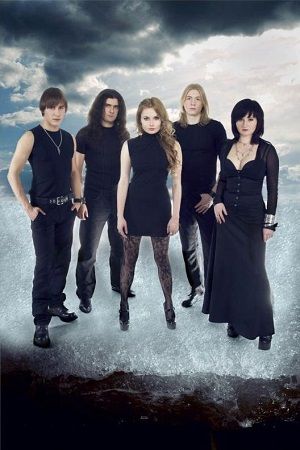 Mysterya, from Kiev in Ukraine have quickly established themselves as one of the hottest prospects in Female Fronted Metal, thanks to their signature sound and unique vocalist of a quality and timbre that makes you drop whatever you're doing at the time and pay attention. As the protesters gathered on Maidan for a say in the future of their country, we managed to catch up with two of Mysterya's masterminds: vocalist Anyri (Irina), and guitarist, Ivan.
Hi, welcome to Femme Metal Webzine. Thanks for this interview! How are you?
Anyri: We are great!! Hi to everybody, we are glad to finally answer your questions.
When and how did Mysterya moved its first steps?
Ivan: Mysterya officially started on 27 December 2007. But we already knew each other and had worked together for few months before we found a name for our band and Mysterya officially was born. Continue reading »
Indepedent Release
Review by Vard Aman
What are the first things that come to the minds of the average John and Jane Doe when they hear the name "Armenia"? The Armenian genocide of 1915 (assuming that the person in question has got the courage and the honesty to admit it happened)? The devastating 1988 earthquake and the subsequent humanitarian fund-raiser "Rock Aid Armenia"? Kim Kardashian's ancestry perhaps? (A quick question for the adherents of deceptive politically correct newspeak while I'm on the subject: Are people of Armenian ancestry living in the US called "Armenian Americans" or "Caucasians"?) The place where Lou Gevorkian from Louna and Tracktor Bowling comes from? Or am I stretching the limits of knowledge, both musically and geographically, of the average John and Jane Doe now? Continue reading »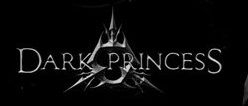 Interview by Miriam C.
Translation by Vard Aman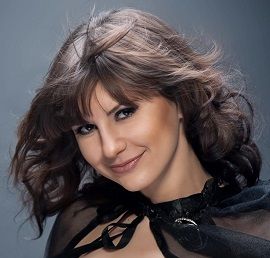 Dark Princess
is probably (even without probably) THE most underrated symphonic metal band of the whole Russian musical panorama. But, beside their long career and an important line-up change (sadly, Olga Romanova quit the band years ago for the ones who don't know)  I cannot really tell you why (or find the real reason) but with this interview we intend to shed some light to a gifted band and artist like Natalia Terekhova . 
Hi Natalia, welcome to Femme Metal Webzine! It's a pleasure to be able to talk with you! How are you?
Hello! I'm very glad too! I'm fine! Continue reading »

Interview by Vard Aman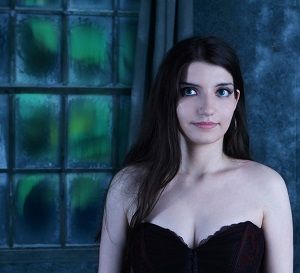 Since announcing themselves in 2008, Russia's Finnish-inspired Revontulet have become one of the most promising bands on the Symphonic Metal scene; mastering their craft and building their audience, often in new innovative ways. They recently released their debut album "Hear Me" (you can read the review

here

). I spoke to the founder and master of this craft; a powerful and versatile mezzo-soprano: Alexandra Revontulet.
Hi Alexandra, welcome to Femme Metal Webzine. Starting right at the beginning, when did you first start singing and when did your passion for it begin?
Hello, Vard! I'd say that my passion is not only singing, but composing too. Continue reading »
Label: Graviator Records
Review by Vard Aman
I first heard Sanctorium (from St. Petersburg, Russia) when they released their debut self-titled demo in 2006. The song "Harvester and the Rose" had some real potential musically but the recording quality, especially of the vocals, must have made the next door neighbour's cat want to go AWOL. Fast forward to the present (via their much improved 2008 EP "Gate of Sin") and Sanctorium have made good on all fronts, and the fruits of their labour can be heard on this, their first full length album, "The Depths Inside".
Sanctorium play melodic Symphonic Metal, but this is too simplified a term to accurately describe their music. They don't really fall into any specific category, but instead span many and incorporate many into one: Power Metal, Gothic Metal, Thrash, Death, Doom, and bits and pieces of plenty of others. Continue reading »
6 color styles available:

Style switcher only on this demo version. Theme styles can be changed from Options page.
Archives