Browsing articles tagged with " vard"
Label : Grailight Productions
Review by Vard Aman
North Diamond formed in Moscow in 2008 and play what could be described as a combination of melodic Black Metal and Death Metal. "По Ту Сторону Бытия" is their debut album; and it is just as this kind of music should be. North Diamond do not mess around: "По Ту Сторону Бытия" is a short, sharp, relentless no-prisoners-taken half hour of blackened melodic brutality that any fan of this type of music will drool over. Elena Scarlet is an expert and versatile growler, moving freely from deep Death Metal growls to Black Metal shrieks, with her own snarling growling style in between. There are some clean vocals as well – there is a guest vocalist that features on this album, Valentina Aaron, and the clean vocals could be hers (on the single that North Diamond released after "По Ту Сторону Бытия", "Fall of Man", clean vocals were provided by Evgeniya Rodnikova of Aura and Emerald Night). Continue reading »
Independent Release
Review by Vard Aman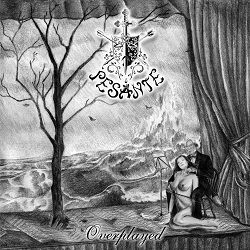 Pesante formed in 2008 in the city of Tver, about 160km North East of Moscow. In 2012, they were joined by their new vocalist, Natalia Sibilskaya (aka Alvane) – a Moscow based vocalist who was at the time also the singer of Sunwalter, and "Overplayed" (which was recorded as an earlier EP) was [re]released in 2013. "Overplayed" is regarded as an EP, but with 6 songs and at just under 40 minutes in length, I think it would be more justified to regard it as a full length album – an album that gives the listener a full taste of Pesante's versatility and creative song-writing talent. On Sunwalter's debut, "SETI Evidence", Natalia mostly used her "rock" vocals and her operatic vocals just once, albeit very effectively. On "Overplayed", she uses her full repertoire, and she uses it equally, if not more effectively than on "SETI Evidence". Continue reading »
Interview by Vard Aman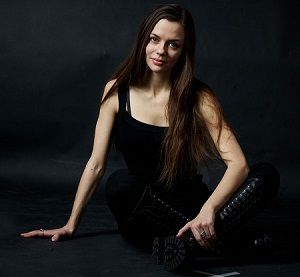 Sunwalter – an Extreme Metal band from Moscow who have recently released their debut album, "SETI Evidence". I caught up with their vocalists: Natalia, to talk about her singing career and the projects she has been and is involved with (such as Pesante, who also have a new EP out, called "Overplayed"); and Alexio, to talk about "SETI Evidence" and all things Sci-fi; and a few other topics too. At the time of this interview, the members of Sunwalter that featured on "SETI Evidence" had just parted ways; Alexio will continue with Sunwalter and Natalia will continue with Pesante.
Natalia, to start off, when did you start singing and what inspired you to become a singer?
Natalia: You know, I've been loving singing since childhood. As my mother says I tried to sing some tunes even when I was two. Then in high school I used to sing in all amateur concerts. At that time I was always preparing some songs of rock or metal bands to sing in front of audience. Continue reading »
Label : Metalism Records
Review by Vard Aman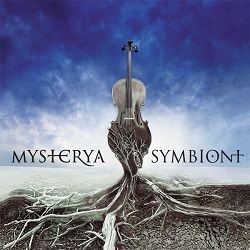 This was one of the most anticipated releases in a year full of highly anticipated releases, and Mysterya (from Kiev, Ukraine) did not disappoint one little bit. Actually, it was even better than I was expecting – I always knew this band was good and would release a good album, but I wasn't expecting it to be quite this good. The time and the effort that went into it has certainly paid off!
Mysterya play catchy and melodic Symphonic Metal, not too unlike "The Silent Force" era Within Temptation but with a heavier overall feel and with a different vocal style. Mysterya's vocals are quite unique – there can be no mistaking Irina Vasilenko (aka Anyri) for any other vocalist, nor is there anyone I can think of to even compare her to (OK, maybe a little bit to Adele Ri, the new singer of Semargl – and they kind of look similar too…). Continue reading »
Label : Ravenheart Records
Review by Vard Aman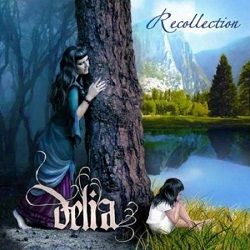 Back in 2010 a band called Delia, from Kiev, Ukraine, released an album called "Spogad" ("Спогад") – an album which I regard as one of the best Symphonic Metal albums ever recorded and released; an album that if it had been released by a band like Within Temptation or After Forever or any one of the other top bands in the genre would have gone down as one of the ultimate Symphonic Metal masterpieces of all time. But it wasn't, it was released by a Ukrainian band called Delia; and the question I've always asked and am still asking is: does it make any difference whether it was released by a well known act or whether it was released by a less well known act? My answer to that question is "none whatsoever" and so "Spogad" goes down in my books as one of the ultimate Symphonic Metal masterpieces of all time. "Spogad" was sung in the band's native Ukrainian, which may have counted against it (I know of at least one so-called "promoter" in the social media that exhibits an open and quite bigoted dislike of any bands that sing in languages other than English, flatly refusing to give them any promotion or even mention whatsoever). Continue reading »
6 color styles available:

Style switcher only on this demo version. Theme styles can be changed from Options page.