Browsing articles tagged with " videoclip"
Interview by Miriam C.
"As The Truth Appears" marked, in 2011, the debut of this Melbourne-based progressive metal band, even if some time is passed (precisely 2 years) it was nice to know more about this band and the debut's reaction from the press. Seems also that the band recently undergone into a line up change (Jason Meracis is now the new bass player) and they are prepping up for the album #2. In the meantime, enjoy this interview….
Today Femme Metal introduces you Divine Ascension from Australia. Let's welcome Jennifer Borg, the lead singer of the band

Thanks, I appreciate the opportunity.
Welcome Jennifer. Let's immediately break the ice, talking about Divine Ascension, a "small" Australian music reality that slowly is moving its first steps in the metal music scene. What could you tell us about this? We're really curious to know the origin of this project…
The band now known as Divine Ascension was semi formed and looking for a lead vocalist, and I was looking for something interesting and challenging to keep me on my toes. As soon as I heard one of the instrumental demos "Garden on Evil", I knew that this was the right project for me. A whole new world of 'underground' music known as melodic metal opened up to me, and Robb and Luke commenced my education feeding me with Metal music from all over the world. Once we established our line up, we did our first gig in Melbourne in November 2007 and have kept moving forward ever since. Continue reading »
Interview by Miriam C.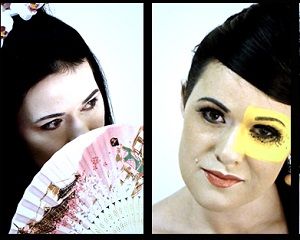 After some painful band splits (we have already seen her in action with Axxis and Xandria), the German singer Kerstin Bischof has decided to going solo (helped by her husband – and former Axxis guitarist – Guido Wehmayer) with her first independent offering called "Project Ava", that at the moment is only avalaible digitally via ITunes. Read what she says about this new musical adventure in the following interview.
Hi Kerstin, first of all thanks for accepting the interview! It's an honour!
Hi Miriam, thank you for the opportunity to talk about my music

As an artist what is your background and influence and what is the fact that triggered you to become a singer?
There is no single fact that triggered me to become a singer. It was always an urge or a drive inside me and I absorbed everything musical around me. A big influence was Kari Rueslåtten when I was a teenager. Nowadays it's artists like Tori Amos and my husband Guido Wehmeyer who inspire me the most. Continue reading »
Interview by Alessandra Cognetta
Many of you remember her from Kamelot, but Elize Ryd's career is so rich I don't think I can fit it all in an introduction. A talented artist and a really sweet person, she agreed to answer some questions for us about her latest effort with the unique band Amaranthe (their second album "The Nexus" will be in stores by the end of March, check their website to see when it's out in your country!). You're going to read about music, dancing, Eurovision (?!), bizarre incidents on tour and, well, I'm not gonna spoil anything, see for yourselves, you're in for a truly interesting interview!
Hello and welcome once again to Femme Metal, Elize! It's always a pleasure to have you with us at the 'zine. Amaranthe's new album is about to be released, and the band has a world live premiere planned for March 2nd in Sweden. How's it going with the preparations for the event? What can we expect to see?
Thank you very much, it's a pleasure for me as well! It is going great, on Monday the band are gonna meet in Gothenburg and start to rehears of the new songs. You will see Amaranthe in full and healthy shape, we all have had some time of the scene so it will be extremely fun to gather again and start this what will be an extremely intense and exiting year
Interview by Si Smith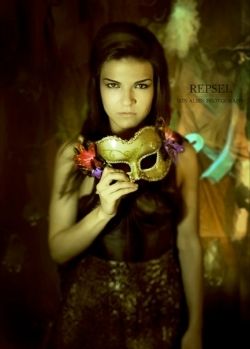 After the 2007 line-up change of the band's original 2003 members, the band started writing and composing the first album called "The Double Mask of Human Kind"
, released on 8th February 2011. The new album differs completely from the two previous demos called "At the Gates of Arcan" and "Darkness and Confusion" by introducing a new, guitar-oriented sound. "The Double Mask of Human Kind" describes the two faces of war, the hopes and fears of the people living in war zones as well as the sarcastic complacency of the people who lead wars according to their personal economic and political interests. Femme Metal got the chance to talk to Marta Iacoponi, singer and violinist from Repsel.
Hi Marta. First of all, thank you for talking to us, and a warm welcome from everyone here at Femme Metal.
Thank you, it's a pleasure to be interviewed by Femme Metal!
The band started in 2003 under the name Repsel being an acronym of the original members' initials. Who was in the band at that time and how has the band changed up until now?
Well, Paolo, the drummer, and Lorenzo, the guitar player, are the band's only remaining founding members. The band had initially another vocalist. I joined the band in 2004 and we started recording our first demo the same year. The line-up remained the same for almost four years, but on October 2007 Giorgio replaced the former guitar player. Soon after, we began working on the new album, "The Double Mask of Human Kind". The band changed up another time in January 2010. Alessandro, the bass player, was the last to join the band. Continue reading »
In exclusive for Femme Metal Webzine, Italian Symphonic Metal band SILENT OPERA offers some stills from the upcoming videoclip "Symphony of Time" that will be released on February.  Every week, from today, the band through the webzine will publish more material and unveil more infos about the videoclip. As always we recommend to follow and like the band on Facebook for update.
6 color styles available:

Style switcher only on this demo version. Theme styles can be changed from Options page.