Browsing articles tagged with " vincent"
Label: Kscope
Review by Luisa Mercier
Last year in September, Anathema held a special event, a very special event: a concert with the Plovdiv Philarmonic Orchestra in the Roman theatre in Philippopolis, among ancient ruins. Now that event has been captured into "Universal", the DVD recently released.
Upon watching it, I feel compelled to say that was one f the most mystical experiences of my life and one of the best shows I have ever seen because of the feeling and of course, the Anathema music.
The setlist is mostly comprised of tracks from the last two masterpieces " We Are Here Because We Are Here" and "Weather Systems" plus some other songs from their recent past. Only "Fragile Dreams" is the witness of their past, coming from "Alternative 4". The set was divided into a main one with the orchestral part, while the final 30 minutes are devoted to rock only with four pieces played in the usual way. Continue reading »
Independent Release
Review by Tony Cannella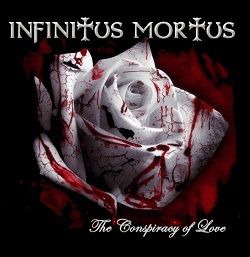 From New Jersey, the Symphonic metal band Infinitus Mortus released their debut album "2012" in 2010. At that time the band consisted of only two members: Stephen Megna played all of the instruments and he was joined by lead vocalist Tara. Now Infinitus Mortus are a trio. Stephen Megna remains (and still plays all of the instruments), but this time is joined by a new male vocalist Vincent James Meehan and his sister Caitlin Meehan on female vocals. This line-up makes its debut on the second Infinitus Mortus album, "The Conspiracy of Love".
"The Conspiracy of Love" is a concept album dealing with the pain and heartache of love. Continue reading »
Label : Season Of Mist
Review by Davide Torresan
Born in 1998, Chaostar is the side-project of Christos Antoniou, the guitarist of the symphonic death metal band Septicflesh. In this new project Christos is the driving force though he has been helped by the other members of Septicflesh. The trademark of the Greek band, which is the magniloquence of the orchestrations, is present with some various influences. In fact Christos decided to experience new music like ambient music, soundtracks, opera and a little bit of electronics. We want to call it neoclassical and operatic rock? They released albums like the self-titled debut, "Threnody", "The Scarlet Queen" and the compilation "Underworld". I can assure you that some songs with the divine voice of Natalie Rassoulis are beautiful enough to take your breath away. Continue reading »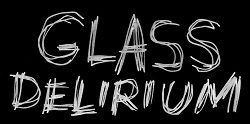 Interview by Ed MacLaren
Denver's Glass Delirium is a seamless amalgamation of musical influences. Jazz, swing, metal and straight-ahead prog rock all find a place to jam on their fantastic debut album, "Thanks to a Monster's Many Heads". Add male/female lead vocals to the mix and Glass Delirium creates a unique musical style and musical approach that doesn't fail to impress. Vocalist Cassi Mergo took some time from the Glass Delirium summer tour of the southwestern United States to talk to Femme Metal about how to get retro, the benefits of a good education and why it's good to thank a monster.
OK. Let's get straight to the point of this entire interview! Who's the Monster and why are you thanking his many heads?
There are two meanings behind the monster's many heads. The title of the album actually came from a lyric in our song "Transfixation". In Revelation 12, a beast with seven heads is talked about (Satan). The lyrics leading up to "thanks to a monster's many heads" are about (for me anyway) what life is like without Jesus. By "thanking" the "monster", I am being sarcastic. Kind of like when you say "thanks for nothing"… does that make sense? The second meaning, and the reason we named the album after it, is because all six (sometimes seven, sometimes even eight!) of us are a wee-bit crazy. We have mood swings and disagreements, so we are all kind of the "monsters", if you will. So, we are thanking ourselves for putting up with one another and making beautiful music together. I hope all of this makes sense!
Seriously though, "Thanks to a Monster's Many Heads" is a great debut album. It's full of fantastic proggy arrangements that twist and turn all over. It makes for a very "active" listen; you want to pay close attention to what's happening musically. Were you satisfied with the final product?
The final product? Overall, yes. Unfortunately, we can't all be there for the entire process of making an album so I did miss out on some recording and mixing sessions. There are certainly things I would have done differently, but it is more on a performance level than on a technical level. We had one of the best engineers in the state, JP Manza, track and mix our record for us, and he did an amazing job. The reason it sounds so good is because of his hard work and the hard work of Colorado Sound's mastering engineer, Tom Capek.
How did Glass Delirium develop their sound? Did it evolve gradually or did it just suddenly rear its "many heads" when the band started playing together?
Funny that you should ask! It definitely evolved gradually. Before Glass Delirium, we were Forgotten Serenade and things have certainly changed since those days. As we all became more comfortable with each other, as well as more confident in our capabilities as individual musicians and as a band, I think we began to develop our unique sound.
The album is also a lot of fun! There aren't too many "fun" prog rock bands out there but with the unique approach the band takes and the little twists – musical ("Transfixation") and vocal ("Seeing Double") – you can really feel the band's enjoyment of creating music. Is that a fair assumption?
No, to be honest, we all hate music. We are just doing it to hopefully be billionaires one day… Just kidding!

Yes, we enjoy making music and we enjoy each other. I think we could progress even more and enjoy our time together even more if we got to know each other better on a personal level. But yes, we certainly love the music and all that comes with it!
When the band is writing, is there a lot of jamming involved or does everyone come to the table with their own ideas and then you retool and combine the different elements to fit and work together? What's the Glass Delirium compositional process?
Hmm… it seems to change. Usually David or Scott will come forward with a riff or melody, and then Matt will add his drums and Robi his bass parts, and vocals are last. It can take months or more to complete a song because we switch things up so much. Vocals are definitely the trickiest part, being that there are two of us.
Every song on TTAMMH has a totally unique vibe playing with different vocal and musical styles. The end product still feels like a very unified album. Did you write the music to tie together or does the album celebrate – track by track – the musical diversity of the band?
Interesting question, I've never really thought about that to be completely truthful. We knew we wanted to record an album, so we picked the songs we felt were strongest, and trashed the rest. I suppose it inevitably unites itself; the songs, however, were not written to "connect" per se.
Your "theme" song, "Glass Delirium" is a crazy swing-metal mashup complete with horn section. "An Enigma" also has some jump bluesy influences elements. How does a 21st century progressive rock band get that retro?
Easy answer: study jazz! I am a vocal major at CU Denver, Scott just graduated with a music business degree, Robi is a music education major at Metro and David has taken tons of piano classes and currently studies music at Community College of Denver. All four of us have been exposed to jazz and the way it works. So, we thought it'd be fun to take those elements and apply them to a metal song. I think we pulled it off!
With that said, TTAMMH is definitely progressive but stylistically hard to pin down. What music do you and the other band members use to inspire your own creativity?
Sooo many different kinds! David listens to a lot of electronic pop kind of stuff (think Madonna), Matt likes metal (August Burns Red, Killswitch Engage, etc.), Vince likes progressive and experimental stuff (Mike Patton, for instance) and Scott and I like progressive rock/metal (Tool, Fair to Midland). To be honest, I'm not sure what Robi draws his inspiration from, but I think he likes jazz and classical. We all use bits and pieces of our favorite artists'/bands' music to help make our own.
The vocals on TTAMMH are fantastic but "The Clearing" is a true vocal showcase for you. You have a wonderful Anneke Van Giersbergen-esque vocal style – clear, strong and powerful, with sweet emotional undertones. How did you develop your vocal style to match Glass Delirium's musical gymnastics?
Well thank you! I think I just got lucky. I've always been a strong belter and that just happened to be what the band was looking for. I was somewhat "grandfathered" in as well, if you will, because Scott and I had been playing music together a couple months prior to the band's formation. But, like I said before, I study music in college and my instructor knows Glass Delirium and how we sound, so she has helped me develop a stronger foundation for the kind of singing I want to do.
How do you and Vincent Nunez do the vocal arrangements? There are a lot of layering and intersecting melodies between the two of you – it's not just "OK – You sing, then I'll sing" kind of stuff. It must have been a blast figuring your parts out!
Well, when Glass Delirium was new, Vince and I didn't really sit down and talk through the vocals together. It was kind of just like, "I sing what I want to sing, you sing what you want to sing and hopefully it sounds good". It works sometimes, depending on the melodies and styles we are both singing. A place where it really works is in "Glass Delirium", over the chorus. We have made it a goal of ours to harmonize in every song and sing the same words (just not in unison), rather than do our own thing. We need to be a team and we can't make good music if we are only thinking about our own parts.
Denver seems like a bit of a strange place for a band like Glass Delirium to originate. How did you all find each other? Is your sound unique to the area or are there other bands like yours hovering under the radar?
Scott and I started the band. I met him when he was playing in his old band. We found a bass player on campus (our former bass player) who was looking for a band and she started jamming with us. Then we found Matt on Craigslist, I believe, and he stuck. We used to have a different male vocalist, who we found on MySpace, but he was only with us for a short time. David actually came to one of our shows and we announced that we were looking for a keyboardist and he emailed us the next day! As far as being unique to the area, I think we are in a lot of ways, yes. Female vocalists are more and more common these days, but it's not often that you see a female and a male, both as lead singers, so that helps us out. Also, the fact that 2/3rds of the band has a musical background and can read and understand music helps a LOT! There are lots of great bands in Denver though; we just happen to add some other elements into our music (i.e. jazz), which helps add to our individualistic type sound.
How would you describe the Glass Delirium concert experience? It must be organized chaos on stage… or maybe not so organized?
It is organized in the sense that we play from memory!

But other than that, it is kind of crazy. We all move around a lot and walk all over the stage. I always find myself thinking, "Wow I must look like such an idiot", but I goof off anyways. We have a lot of fun and we just try to keep the vibes positive and enjoy the music and the audience.
You're touring mostly in the south western United States at the moment. Do you have any plans to expand your touring area? Your music would find an audience anywhere in the US or in Europe and South America for that matter.
We would LOVE to do an East Coast tour, but the time and money it would take to get out there are just not feasible right now. Three of us are in school full time and two of us have jobs that we have obligations to. I think if we ever get signed, we'll definitely tour the rest of the continental US and hopefully Europe, too!
(Famous) last words?
Check us out! If you don't like us, that's OK, but if you do, tell your friends!
Links
MySpace * ReverbNation * Facebook * Twitter * Site
Latest Multimedia
Interview by Alessandro Narcissus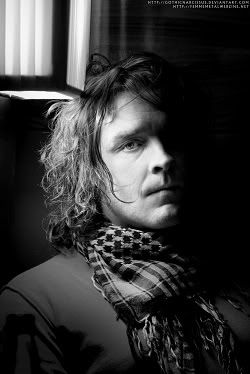 First it was Danny on the phone, now it's Vinny : Alessandro, in the second Anathema interview that we publish, took the chance to ask some question about the newcomer milestone "Weather Systems" during the Italian promo day in Milan.
Hello, Danny! Welcome to Femme Metal Webzine
Grazie!
First of all, let's introduce "Weather Systems". Looking at the title of both the album and the songs and then reading the lyrics, it's easy to figure out that the album is not really about weather and landscapes, but those are metaphores for different moments and feelings in life.
Yeah. When you dig a little bit more you can see the metaphor is very clearly connected to the internal landscapes that we have to go through, the storms that we have to wade through as people. You know, everybody has to go through these things, so it's a matter of how you confront it, if you want to: a lot of people do, a lot of people don't. Some people go to therapy and some people put it into music.
How did you come up with the idea of writing a whole album with this concept?
It grew out of four songs that came up around the same time as "We're Here Because We're Here". Those song titled "The Gathering of Clouds", "Lightning Storm", "Sunlight" and "The Storm Before the Calm", obviously based upon this theme, they could not really be separeted. They had to stay together but it was too much to go on the last album, so we said "Okay, this is the foundation of the next thing that we do" and we took them into the studio for the next album. The first thing we did after that was "Internal Landscapes", which is connected with that as well, but more directly confronting mortality and, you know, the effects of one's own contemplation on one's own mortality and the realisation of what that means to you. Ultimately it's about people. And then the rest of the album grew from that: we had those songs that are linked and then the final song in the puzzle, so all we had to do was to put a couple of songs in between and we had the perfect flow on the album. So it actually happened quite easily, quite naturally.
What about the sound? "We're Here Because We're Here" is a very atmospheric album, and after the beautiful orchestral moment of "Falling Deeper" one could have expected an even mellower album. However, "Weather Systems" is much more layered, with diverse influences that make it sound generally more rock-driven. How did your sound happen to go into that direction, this time?
It seems to us that especially in this album each song had to reach a certain level of intensity before we would let it out. So it depends on how fast you reach the crescendo and how quickly you get to that build, the way you get to the climax, or in fact if there's more than one climax in one song. I think with the last album being orchestral and this one being what it is, you should really realise that anything that we do is not really an accurate indication of what we're gonna do next, but in some ways I do feel that "Weather Systems" and "We're Here Because We're Here" are connected, there's something similar about those two. Well, given the fact that a few songs were born around the same time, so it's something to be expected. But the next thing could be ranging further forward. "Weather Systems" is not just an album you listen with your ears only: a great deal you listen with your heart. The emotional impact of this album is immense, I literally can't go past the first two tracks without crying and the rest are no less intense.
Oh, wow! Yeah, there's a genuine emotion flow. How could you, as songwriters and musicians, bear such an emotional pressure?
Well, people have different ways of dealing with it. There's no pressure, to begin with. The emotional intensity in our music is a component, it's something we have to do, we have to go to those levels. Now, whether there's always some cathartic element, sometimes I don't think it goes away just because you wrote the song, you're not necessarily healed of this thing, you're just kind of addressing it. Now, how do we cope with things. I personally have a very intense relationship with these songs, but at the same time I kind of "keep myself to myself" as well, so I can have the same kind of experience as you might when I listen to our music, but it depends on which song it is of course. Danny, who writes a lof of these lyrics, on the other hand, he would probably tell you that he's always kind of dealing with this, everyday anyway, and he's always that kind of open person to talk about that, if you do know him, so his musical side is natural just like having a cup of tea in the morning, it's just part of who he is, part of what he does. So, the dealing thing: it takes more than just writing a song to deal with some things, but it's just natural to write songs about that.
Aren't you afraid of exposure of your feelings so much to the rest of the world?
Me personally, it would depend. I think, for me personally, yeah. I would say I would keep some things private, some things that I wouldn't want to say. Similarly, Danny, there also got to be something he would not want to say, but he puts a lot of himself into everything he does. It kind of leaves you open, but that's the way it is. You've got to ask him, you know.
If I get the chance!
Yeah! I don't know, I imagine he would say that sharing things helps him, that's the way.
In "Storm Before the Calm" you can clearly hear massive electronic influences. I have noticed that many rock and even metal artists, lately, are drawing from electronica to add a flavour to their work, much more than in the past decade when such experiments were carried out only by the most pioneering bands. What's your opinion about this massive blend of electronica into rock and metal? And how did it work for Anathema's sound?
I'm not concerned with the scene. I don't really listen to metal music, or whatever makes the connection with that, Linkin Park or this kind of things. But I do listen to electronic music. I've done that all my life, expecially since I discovered Aphex Twin when I was seventeen. Anyway, sometimes it's just right for a given song. I mean, that song particularly, it's kind of like building a psychosis, that's how it feels. And certain things get across these feelings better than normal things would do, you know what I mean? So that kind of psychedelic-drawn, hypnotic part in the middle is there to illustrate this building of madness, a second wave building and eventually crashing on you, and what you're left with after that is yourself on the shore, and that first breath that you take aftermaths is that first chord. That's all you have left at that point. After all, anything that we do has got to be meant. It's the same for the orchestra too, we only have use for it if the song is calling for it.
So basically it must just suit it.
Yeah, I do think it's important to remember the fact that you can get across a lot more emotion with a single note played in the right way. It could be on the guitar, it could be from the human voice, it could be on the piano, it could be on the violin, anything, but those kind of emotions are right there in the expression. You don't need all of this trickery to get across that.
That's perhaps why the record sounds so genuine. Actually Anathema is one of those bands that managed to stay true to themselves the best. You always sound like yourself, but each release is fresh and unique. You keep your identity while going further in your experimentation journey, each album being a new step forward.
Yeah, I think it's a step forward down our own evolution, but at the same time I think, musically, if we analyse how it sounds, it seems like being expanding.
It's not getting different, it's just getting weird.
Yeah, exactly.
And what do you feel you have achieved with "Weather Systems" on your evolution path?
I think we've made probably the most cohesive record that we've done. It's one of those reords that passes quicker than you think. It's fifty-five minute long, but if you listen to it in one go, it doesn't feel like fifty-five minutes. Just kind of, "wow, what happened?". So… that's interesting! That's true! Okay, it's enough of a positive step in our own direction. I'd call it the successor of "We're Here Because We're Here" and something that sets up things for the next time, the next thing we'll do. Something that we're very happy with.
Is there some nice anecdote that occourred while recording or mixing "Weather Systems" that you would like to share?
Oh, all kinds of stuff happened, you know! The entire fact sounds like a funny anecdote. On the third session we were booked on this place that was converted from a nuclear bunker. It's a building that's built to withstand bomb blasts. It has six-feet concrete walls, no daylight, no windows, no concept of time. We just worked in the middle of the night, constantly. I had a studio set up in my own bedroom, which was bizarre because I could get up not knowing what time it was and just get to work. Sometimes I woke up and it was before four in the morning, and then was like, "Okay, why am I tired now? I thought it was about twelve o' clock but no, it's actually eight!".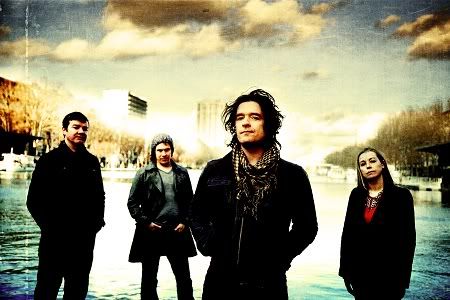 Oh gosh!
Yeah. There was another time during "We're Here Because We're Here". Danny actually woke up in the middle of the night. He just had this dream and he said: "Fuck, I've got to tell you about this dream. This tune was being sung to me and… I need to remember this tune, I need to remember this dream!". So I was half asleep, I was like, "Ok, well, I get up", then we switched on the studio to record the music, to record right down this dream, and that became "The Lost Child".
So that's the reason why it's so dream-like, it's very evocative and onyric!
Yeah! Another story is Joe Geraci, who does the narration before "Internal Landscapes". He's still alive. That interview was conducted in 1991. Danny got in touh with the documentary film-maker [Dr. Kenneth Ring ed.], who got in touch with Joe. Joe got in touch with us and we exchanged some correspondance, and the next thing, you know, when we finished the song he was on the phone and I could not believe I had the chanche to say thank you to this guy for this amazing story that he went through, which inspired the song and in time became one of the catalists for making a full record. So, that's a beautiful thing, it's almost like it was meant to be, like a collaboration.
"Weather Systems" is going to be released on the 16th April. What are the plans about its promotion? Will you embark a tour, release singles or videos?
There are different formats the record is coming out. There's a 5.1, there's a different huge digibook with a 24-page full colour booklet with all the lyris and everything else, and there's a double vinyl. Of course we're doing a tour, in which we'll be performing at the Alcatraz on the 30th of April.
And I'll be there!
Cool! I think that this time it makes more sense to make a mix of songs from all the album. The tour is coming up about a week or two after the album, so it seems more natural to give people more time to absorb it, to get used to it. And then in the autumn we're going to come back with a full European tour, probably we'll get to play in more places in Italy at that point, and I think we can do something more conceptual, like playing the whole album start to finish.
That would be a priceless experience!
I think so, yeah. But I think it makes more sense to do it then. Now of course we gotta go to the rehearsal studio and we'll have two weeks from now, so if we choose to do it quickly, then right, but I don't know, it kind of makes more sense to do it at the end of the year
Is there any interesting bonus material that would make up good b-sides?
Yes, there's a couple of things knocking around, but at this point we'll see. We'll put that out.
What about the front cover of the album? Of course, it's really connected to the weather metaphore.
Yes, but it's a little bit more surreal and a little bit more like a dream or something. 'Cause for instance it does look like a seed.
Actually I thought more of a planet…
Also like a planet, but then it's within a different atmosphere, so is that just hovering, or is it moving, or what? There's something interesting about this image. And I think that sometimes you have to see the image and the title together, because we may have called this album "Internal Landscapes", which would have worked just as well, but when I saw the cover with this title, with "Weather Systems", it made it. It's more cryptic and I prefere things to be less on the surface, so people have to think about it.
Were you involved with the creation of the cover?
Yeah! It's myself with my girlfriend Sarah. And the rest of the artwork too.
Can you spoil us something about the booklet, the interior of the album.
Yeah, it's more directly connected to the metaphore, and it's based more upon aesthetics and feelings behind it rather than someting kind of conceptual. A lot of the aesthetics in our music is kind of emotional, specifically talking about the story, having a picture describing it. It's something that feels the same way as the music, as the lyrics. It's a bit more, you know…
Part of the same artistic experience?
Yes, it's a bit synaesthetic, in a way.
Actually, one thing I really love about this album is how it gives vivid images in your head. You can relate to with also depending on what you see, like, I was listening to it yesterday on the train on the coast at sunset, and with that music and those colours and hues I kind of got goosebumps all over, I was like, "Oh my God, this is bliss".
Ah, that's amazing, yeah! There's this imagery that is right all through the album in a way, I can say there's something just in the feeling that evokes these images. Specifically the song "The Lost Child" because it's written about that dream and it all kind of goes hand in hand, like the imagery is right there in the lyrics, like it's painting a picture.
Yet, the first time I listened to it without the lyrics, I initially thought of a forest rather than the sea. So it's kind open to different interpretations as well…
Yeah, similarly if you think of the cover for "We're Here Because We're Here", I'd see that the guy isn't really there, this is kind of a visual representation of how he is or where he's at, so the horizon represents the completely open mind, and the colours similarly, and then… yeah, he's not really there, it's not a snapshot.
Changing subject, I know this may sound a bit early, but what are your future plans in terms of songwriting and composing new music? Is there any clue about the musical directions you are going to take?
I would say there's less of a clue in this album, really. The last two albums feel connected, but the next one will be disconneted. Sometimes you have to do things in pairs, but the next thing is going to be different.
Last question: With the benefit of hindsight, would you change anything in your career?
Oh, all kinds of things, yeah! But you learn from these things. One thing about mistakes is that they're there to teach you something. Or regrets: you're there to learn from them, just don't make them twice.
Do you regret anything in particular?
All kind of things, yep. But I have no real time for it, because more importantly it's a lesson, I think. In my personal life I don't make mistakes anymore. It's something that we have to go through in our youth, and sometimes it can be useful. There's always something to learn, we're always progressing in some way. But I think I find some kind of contentment now with who I am in my place, in my life, in the world, what I have done. I can be positive and live it the best I can… I can try!
Credit Photo
Band photo by Rod Maurice (Le Hiboo)
Links
MySpace * Facebook * Twitter * Site
Latest Multimedia
6 color styles available:

Style switcher only on this demo version. Theme styles can be changed from Options page.