Browsing articles tagged with " vinyl"
Label : Raro! Records
Review by Luisa Mercier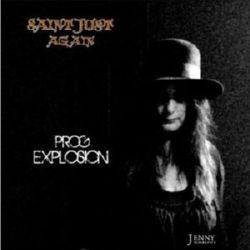 When you less expect something, it happens. Saint Just are back again! After three solo records, the Italian singer Jenny Sorrenti felt the need to go back to her roots and creating new music with her first musical project. Saint Just already released two albums back in the '70s creating an unique mix, loved by Italian and foreign prog fans. It is a weird fusion of British folk and American rock, psychedelia and elegant, classy music, instrumental journeys and soaring vocals. All of this made Saint Just a cult band and such they stayed through the decades that followed until now.
Jenny went on her solo career experimenting with Mediterranean music but at the end of 2010 she announced that Saint Just were back. She had to find the right musicians and the perfect mix: the result is "Prog Explosion", the new record published as a vinyl and devoted to prog rock. Saint Just Again have composed a lively, varied record, focused on a different song structure, open to a lot of influences (from psychedelia to rock-jazz as in "Depressione Cosciente"). The album was born out of a wise decision: they recorded live in the studio, so the sound is quite warm and expressive. The band is techically very skilled: just think of "Il Cercatore" or the folk-rock in "Ai Bordi". Continue reading »
Label : Battered Vinyl
Review by Luisa Mercier
The new single by the California-based Diva Suicide is an anthem against the X-Factor generation, as they state on their Facebook page. It is a song that praised the unique personality everyone has and it is apparent in the lyrics: "You look just like everyone else You're too lame to stand on your own I'm the new girl on the block I'm the one dressed in black You can hate me but you can't change me.."
As far as the music is concerned, the track is typical industrial rock. A lot of electronic is involved, while XS delivers her childish yet harsh vocal lines. The chorus is addictive and it hooks immediately the listener. Highly recommended for The Birthday Massacre fans! Continue reading »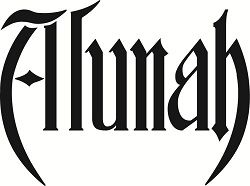 Interview by Alessandra Cognetta
Soph Day is the lead singer and guitarist for the English doom metallers Alunah. With two albums released and an upcoming European tour in 2013 we took the chance to have a nice chat with her about the band, the music, vinyl vs digital and more. If you're into doom, check out their work ("White Hoarhound" is already out and is getting a special vinyl edition very soon!), you definitely won't be disappointed.
Hello and welcome to Femme Metal, Soph!  It's a pleasure to have you here and feature Alunah on the 'zine. Let's start off with the big news: you recently signed with no other than Napalm Records / Spinning Goblin Productions! A limited edition vinyl is going to be released in mid January. So, how did you guys get to such an important deal and what was the reaction to the news?
Hello guys, thanks for having me! Yeah we're very happy to be working with Austrian label Napalm Records and their sub company Spinning Goblin Productions. The label is very important in terms of metal, and more recently in terms of stoner and doom metal with the likes of artists such as Monster Magnet, Brant Bjork, Karma to Burn and Candlemass. It's because of these artists that we came to be familiar with the label, and sitting amongst our musical inspirations is a dream come true. We released our debut album "Call of Avernus" on Catacomb Records which is run by myself and our guitarist Dave – so self-released really. "White Hoarhound", our second album was released on PsycheDOOMelic Records, another well respected Austrian label which we are proud to be a part of. Napalm Records will be releasing "White Hoarhound" on limited edition green vinyl and white vinyl, we basically sent it over to them for consideration and they got in touch, we couldn't be happier. Our PR Company Platinum PR also did an amazing job in getting us European press, which helped our profile over there greatly. The vinyl will be released on 25th January 2013, and pre-orders are available now from the label.
Music has evolved greatly throughout the years, and technological innovation definitely played a big role in the process. We've seen devices come and go in the blink of an eye. But vinyls seem to be willing to survive the change. Why is that? What is, in your opinion, their value and what do you think about digital music and the billion formats that are currently available?
You get a completely different listening experience with vinyl than you do with any other kind of format. I'm a graphic designer so being able to see the artwork up close is important for me. I remember when I was 14 years old listening to my mom's copy of Electric Light Orchestra's "Out of the Blue" for the first time. Staring into the amazing spaceship artwork and hearing this (for me) new sound blew me away, it gave me a whole new musical experience. In the 60s, especially with psychedelic bands such as The Grateful Dead and 13th Floor Elevators, the artwork was such an important part of the music, and that's been passed onto the stoner, doom and psychedelic scenes. It's definitely something we try to do with Alunah – make the artwork part of the music. With vinyl, the complete package is a piece of art, from the artwork and the way the sleeve folds out, to the colour of the vinyl and the warm sound and crackle of the music itself – it's precious and means different things to different people. Also, my heart is rooted in the 60′s and the 70′s, so for me, my favourite albums of all time were meant for listening to on vinyl, and this is how they are best listened to. The first bands I heard on vinyl were Deep Purple, Electric Light Orchestra and T-Rex, I'm not sure I would feel the same about those recordings now if I had first heard them on mp3. However, if you live a life of convenience where you require music on the go as opposed to sitting down and drinking it all in, then digital music is great! I don't actually own an mp3 player, but I have a Spotify account and racks upon racks of CDs. If I come across a great band or musician through Spotify, I'll buy their album, and I've found so many bands this way. I would never choose to download the album and listen to it on an mp3 player, but I suppose if I had to take public transport or work outside etc. then I definitely would. Nowadays people have more choice as to how they listen to music, and that can only be a good thing, you can wake with music, spend all day with music and go to sleep with music… what's better than that? Continue reading »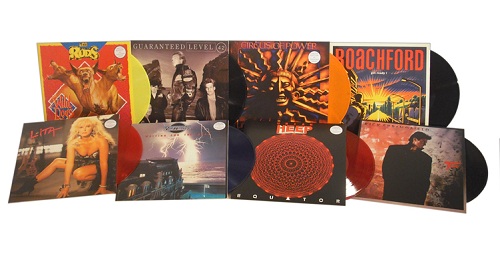 German indie record label SPV launch an exciting new series of catalogue vinyl releases in January 2013, kicking off with eight titles of original albums, re-issued on 180g vinyl and featuring original artwork from their Steamhammer and Yellow imprints. Continue reading »
Opera di recupero per il demo "Spectra" datato 1985 di Hurtful Witch, band di culto antesignana del metal occulto ed estremo, capitanata dalla singer torinese Roberta "Morgana" Delaude. La data prevista per l'uscita è gennaio 2013 in solo vinile e tiratura limitata.
I tre pezzi originali "We're fire", "Lost Angel" e "Behind my eyes" sono stati remasterizzati mantenendo però il fascino ruvido di quegli anni che hanno segnato la storia del metal underground.
Contatti e ordini:
https://www.facebook.com/HurftfulWitch
————————–
In order to recover the debut demo Hurtful Witch's "Spectra" dated 1985, Italian cult band precursor of an occult, extreme metal, fronted by Roberta "Morgana" Delaude" on January 2013 will released on vinyl only and in a limited press.
The three original songs containted in the demo "We're fire", "Lost Angel" e "Behind my eyes" have been remastered but preserving that rough sound that have marked the history of Italian metal underground.
Here below the trailer
Orders and infos:
https://www.facebook.com/HurftfulWitch
6 color styles available:

Style switcher only on this demo version. Theme styles can be changed from Options page.