Browsing articles tagged with " violin"
Label: Savage Productions/Season of Mist
Review by Luisa Mercier
"Echoes of the Wolf" is the debut full length of the Celtic folk metal band Fenrir. Hailing from France, they deliver us a record full of music (15 tracks) and diversity. A great deal of the above mentioned diversity is given by the violin, played by Elsa Thouvenot who also is the singer. Her vocals reminded me of Sharon den Adel, crystal clear and soaring, a nice change from the usual soprano voice you encounter in female fronted metal. Very refreshing is also the mixture of styles: you find symphonic metal (the intro "Awakening") and power metal as for example "Morrigane's Fury" where the violin plays a major role. You find also black metal in a song which title would suggest something completely different. Continue reading »
Independent Release
Review by Tony Cannella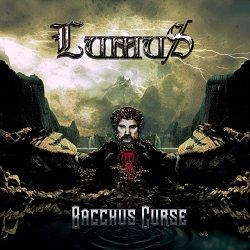 Hailing from Portland, Oregon, the band Lumus (named after Violin player Jon Lumus) offers a unique brand of symphonic metal. Of course Violins have been used in the past in this genre, but very rarely have they been used as such a prominent and lead instrument the way Lumus uses them, and that alone makes them stand out from a crowded genre.
The music on "Bacchus' Curse" is dark, but musically intricate and sophisticated – which can be heard throughout the 12 songs and 48-minutes worth of music. Lead vocalist Charlotte Camp adds plenty of drama with her voice – she can go from operatic to more of a clean, soaring metal voice and is backed by the beautiful music written and performed by the band. Continue reading »
Independent Release
Review by Tony Cannella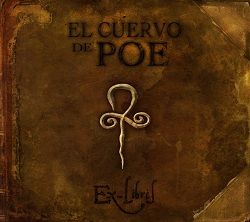 From Mexico comes the Gothic metal band El Cuervo de Poe. The band was formed in 2004 and released their debut independent album in 2007. Now El Cuervo de Poe returns with their sophomore effort entitled, "Ex-Libris".
"Ex-Libris" features almost an hour's worth of music sung in the El Cuervo de Poe's native language. The album gets off to a great start with "La Danza de la Locura". The vibe throughout most of the album is dark and the band employs a full time violinist who is present throughout most of the songs. There are plenty of powerful riffs and vocalist Brenda Gaviño has a nice, smooth voice – she is not strictly an operatic vocalist, but she does come close at time like on the song "Nostalgia de Ti", which is definitely one of my favorites – it has a slower tempo throughout most of the song and has a melancholic vibe to it. Continue reading »
Label : Southern Lord
Review by Luisa Mercier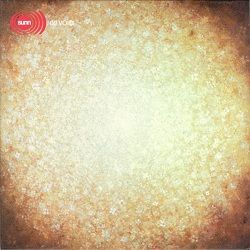 I have to admit that, before listening to this record, I had always heard talking about Sunn O))) as a band with a certain esoteric feeling around, like something mysterious and really hard to grasp. So I never really tried to listen their material until this reissue came to my working desk. I have to say that it took a while to adjust to their work, since it is absolutely beyond all the boundaries of what we usually call "music".
"ØØ Void" is their first full-length release and it was composed around 2000. Now this record has acquired the status of "cult album" and Southern Lord Recordings is re-issueing it with a different and evocative cover artwork. It suits much better the content than the original, in my opinion. At that time the band featured Stephen O'Malley and Greg Anderson, and on this release they were joined by Stuart Dahlquist (Goatsnake, Burning Witch), Petra Haden (violin, vocals) and Pete Stahl. Their tunes are completely deprived of any hint of melody or rhytmn and are built over very long guitar riffs, resembling a series of reverberations. The opener "Richard" was written by Dahquist and it is a 14-minute track based on riffs only. Despite the apparent heavyness and gloominess, the song has an extraordinary calming and alienating effect. It feels like floating, it is almost impossible to think to the material world around us until its end. Quite a dichotomy, to say the least. These are sensations that usually I got with ambient, chill-out music and this is really the opposite of it. Continue reading »
Label : Anti Records
Review by Davide Torresan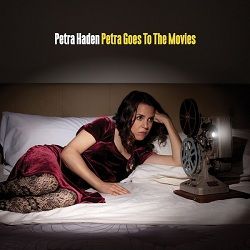 Petra Haden is a renowned violinist and singer. She played her violin for bands like Green Day, Queens of the Stone Age, Foo Fighters and also with Beck. But she's famous also for a particular quality: her voice. Indeed Petra uses it like a real instrument, reproducing the same sounds of classical instruments with her singing style "a capella". Thanks to this ability, she can cover any musical genre: pop, rock, jazz, blues and classical music too.
In August of 2000, during the period of the recording of her debut album, she had a car accident that forced her to a long time of treatments and rest. Beck and Weezer are only a couple of the artists/bands that, with the proceeds of their live performances and CD sales, have raised funds for her medical care. Finally in 2005 the debut album of Petra saw the light. She recorded The Who's album "The Who Sell Out". With this one she reached the success, showing to everyone how far the human voice can go. 8 years after the debut, Petra returns to the scene with her 2nd album. In this "Petra Goes to the Movies" it's the turn of soundtracks and the themes that have made famous films like "Psycho", "Superman" and "8 ½". Continue reading »
6 color styles available:

Style switcher only on this demo version. Theme styles can be changed from Options page.