Browsing articles tagged with " voices"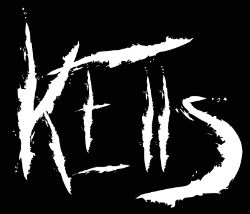 Interview by Ary R.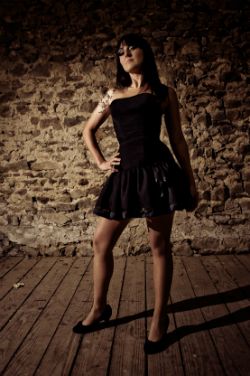 They rocked Europe last year with Leaves'Eyes and Tarja Turunen, and with Epica and ReVamp the former year as well. Now they're back on the music scene with the upcoming album, "Anachromie", that will reveal some other music features of the French rock band Kells. Just read with us what the front-woman Virginie Goncalves told to us!
Hi Virginie. Welcome to Femme Metal. How are you doing? Recently, you've released the new Kells album, "Anachromie". How are the feedbacks from your fans going?
I'm fine, thanks! "Anachromie" has been out for a month now, and it seems that both the press and the fans have praised this record. We are very happy about that because somehow we had chosen to take artistic risks, not to repeat ourselves and to renew our image, and people liked it!
I've been surprised about the title you've chosen for the album, as I've been amazed by the artwork as well. Would you like to talk about them? Who has created the cover and how was the choice for the name of the album born?
In this album, everything in the lyrics is written in a disjointed way, the space-time notion is broken, the reality mixes up with the dream, as in the surrealist genre… Globally, the lyrics are anachronistic. Also, I use many adjectives of color (ochre, silver, gold, amaranth, blue, white, black, saffron, amber, sapphire, sandy…), which gives the lyrics a very pictorial aspect. It is the mixture of these 2 concepts, the chromia and the anachronism, that gave birth to "Anachromie". The cover artwork has been made by Blackthorns Design. We appreciated what he had made for other bands, this mixture of surrealism and modernity, that's why we decided to work with him. The frontcover and the booklet are an illustration of the lyrics… the girl with her bridal veil, with all her dreams, the tortured childhood, the nightmares and the anachronism always there, with the hours of the clock, the tracklist in disorder … as in the surrealist universe, where nothing has any reasonable landmarks or points of reference.
The recording and the creation of the album have been quite challenging. How long did it take to put down all the material, to record it and to mix it properly?
We recorded this album in November 2011, more than a year ago already! We went to Mon Studio in Nancy, to work with Yann (MyPollux). We began with the recording of the drums, then the basses, the guitars, the strings, the choir, keyboards, electro music, to finally end up with the vocals, at the end of November. So it took almost one month, because we prefer taking time! Yann then attacked the mixing in December, and we eventually sent it all in New York to the Sterling Sound Studio for Ted Jensen to master it in february 2011.
Interview by Alessandra Cognetta
Marja provides vocals and percussions for the Finnish Hexvessel, whose latest album "No Holier Temple" has been released on the 7th of September by Svart Records. It's difficult to put into words what a surreal experience their music provides, and I probably wouldn't do them justice anyway, so we took the chance to ask her a few questions about the band and all the elements that surround their work. So get ready and follow us on this journey through the forests of old.
Hello and welcome, Marja! First of all, thank you for being with us. How are you?
Hi Alessandra! Thanks for getting in touch! I'm great, we've been touring and rehearsing a lot lately, so tiredly happy!
Since this is the first time we have the pleasure of featuring Hexvessel in the webzine, could you please introduce the band to our readers?
We're a psychedelic forest folk band residing in Finland, founded by Mat McNerney and rest of us have gathered around him since.
Hexvessel's second album, "No Holier Temple", is due for release on the 7th of September. What are your hopes and expectations for this new record?
This is our first album with the bigger live band involved and the sound reflects that. On the first album Mat told some of his and our stories through his sound, and now we've invited the band to channel some of new spells with their unique styles added. We've played some of these songs live for a while now so based on the live feedback from the audience, I believe "No Holier Temple" will be a great successor for "Dawnbearer". It'll probably be easier to get into, and will open up more levels, layer by layer with more listens like the first one.
The front cover of "No Holier Temple" (by the artist Bastian Kalous) is stunning, and really shows how important nature is for you. How was it conceived and, most importantly, how was your bond with and reverence towards the native forest born?
We were looking for the right visual for a long time, from illustrations to paintings until we came across Bastian's work. You can see from his art that he's one with it, and we were stunned how one simple image can be a symbol or a gateway to so many stories. It has the same eerie, beautiful atmosphere as the whole album. Magickal on its own terms. This is how we see the nature as well, it's full of mythical signs of the cycle of life but it also holds the eternity of something more substantial. Only if those trees could speak.
What are the elements of your music that, in your opinion, changed (or evolved, if you wish) the most since "Dawnbearer" and why?
Mat has his own strong sound as a songwriter and singer which has always been present in his works, but now his voice as the narrator and storyteller is deeper and clearer, and the band supports his sound and vision. "No Holier Temple" is a story through music but also a step towards future and ideals, not just looking back.
I found particularly intriguing the "spoken" tracks, like the album opener, "Heaven and Earth Magic", they feel like a prayer, even a shamanic ritual, we could say. As if you were summoning the old gods themselves. How do you manage to bring such magic to Hexvessel's sound?
Words, in any language, possess magick when spoken aloud. Humans have invented complicated communication systems that allow us even to talk about the metaphysical, abstract level using simple words. Poems, lyrics, incantations and prayers are initially the same, conjuring an emotion that stands out from the common day routines. Robert Graves calls poems "stored magic". When you combine that with music, a non-verbal way of expressing emotions, it becomes even better, and the reader and in this case the listener, really completes the circle by joining it.
I've read on Svart Record's press release that the themes of the new album were inspired by eminent figures such as naturalist John Muir and environmental activists Dave Foreman and Howie Wolke. How did you come across their work and in what ways did they influence yours?
I guess we're all looking for something to hold on to these days, some grab a hold to global capitalism and consumerism, some to religion and some to trying to ignore all that's happening around us. If you look at it all in the long term, it's horrible how we're just speeding up the decline of the Earth while people become more and more concerned about their own short term bliss. Mankind seems to be the worst kind of dictator, spoiling its own valuables. This while technology, ecological and moral thinking are on their height and would enable us to be bit better than that. To strive to do the right thing and leave behind something else than garbage and deserts, some ash in an urn – I guess that's what it's about. These guys been doing it, some are still doing it by showing that one man's passion and vision for the common good – not meaning just the mankind here – can really make a difference. It's like standing in front of the disfigured old god, and realizing what matters like the last conclusion in Rilke's poem Archaic Torso of Apollo:
"We cannot know his legendary head with eyes like ripening fruit. And yet his torso is still suffused with brilliance from inside, like a lamp, in which his gaze, now turned to low, gleams in all its power. Otherwise the curved breast could not dazzle you so, nor could a smile run through the placid hips and thighs to that dark center where procreation flared. Otherwise this stone would seem defaced beneath the translucent cascade of the shoulders and would not glisten like a wild beast's fur: would not, from all the borders of itself, burst like a star: for here there is no place that does not see you. You must change your life."
Speaking of influences, what do you draw inspiration the most for you music?
I think we all bring a bit to the table, but overall you could hear some 60-70′s psychedelic themes and sounds, pagan folk and proto metal shavings and more jazzy spoken word poetry, not to mention just jamming at the Wastement. But most of all, I think we are inspired by literature, history, words and acts of meaning and beauty – and those stories find themselves in musical forms after a while.
I was pleasantly surprised to find out that Hexvessel has a Tumblr, as well as many other profiles on different social networks. What is your approach to the internet in relation to music?
We embrace internet as great means for interaction and learning. Long gone are the days when people would use all their money and time shuffling through albums and books on Saturdays – it's all online now. I personally love following blogs and tumblrs for new music and inspiration. One great example is the Youtube channel for Sagan Series, quite epic short videos mashed up of Carl Sagan quotes, audio books, emotional music and excellent video footage. Perfect for the short attention span generation to experience something that you had to really search up before. We also enjoy exchanging music with our fans and friends online by putting up mixtapes of our favorites and receiving back great recommendations of lost and hidden gems so I guess we're quite social online.
You provide both vocals and percussions for the band. Can you tell us about your musical background and how you got into Hexvessel?
I'm an active music fanatic so I've done lots around it, from having the honor to work at a record label with some of the best progressive rock legends in Finland to writing for zines, organizing gigs since early 2000s and taking photos. I loved Mat's early demos for Hexvessel and have been quite involved since as a wife, producer, and even devil's advocate. Lots of Hexvessel material directly relates to the two of us, our life and love so in a sense, we create a lot of it together though Mat is the main vessel. I sing along and play air drums to my fave music so it seemed natural to do that on records and live as well, quite a dream come true.
Director Justin Oakey created a beautiful movie for your song "I Am the Ritual". How did the collaboration develop?
If you check out Justin's earlier work, you'll see what caught our eye when we saw his visuals and he had the same feeling about our work. Mat and Justin see eye to eye so the planning and production of "I Am the Ritual" was very easy and the end result is just amazing. Justin is pretty much a natural extension of the band, he channels the music through the aesthetics. We are so happy to see other bands picking up on Justin's talent now.
You recorded a cover of Paul Simon's "Diamonds" for "Dawnbearer". Was it a one time tribute or we can expect to see more covers (or even guest musicians) in the future?
It was pretty much essential to have a Paul Simon cover on "Dawnbearer" as his music and especially "Graceland" play such big role in Mat's life. I love his take on "Diamonds" – its completely transformed but true to the original lightness of the vocals and story. There is in fact another cover on "Dawnbearer" – "Solomon's Song" by C.O.B. which is bit more in the vein of the original. We've just recently started playing "Solomon's Song" live which I really enjoy a lot, one of my faves.
You promote the Finnish Natural Heritage Foundation through your website and even your T-shirts are created with natural and recycled materials. What do you think is the role of music in raising awareness on environmental problems and the respect for nature?
We owe it to nature so we should give something back, make that difference. To be honest, the nature preservation topic has very little to do with the music itself as we don't preach or even talk about environmental issues in our songs, but as all art, they can be made into a soundtrack to something that stands for a cause. "Woods to Conjure" video is of that sort, its not directly related to the song's theme, but seeing those big trees fall makes you feel and think, and the song acts as a doorway to those emotions. We just try to do our part by preferring ecological and sustainable shirts and inks, using recycled paper and cardboard on our CD and LP covers and donating money to the Finnish Natural Heritage Foundation that buys forests and swamps to stay forever preserved in their natural state. It's the little things that count, and in return we can have our walks in the forests and be in awe of those magnificent trees around us.
That's it, thanks again and we wish you all the best for "No Holier Temple"'s release and your upcoming Finnish tour!
Thank you so much, appreciate the interview and good questions!
Links
MySpace * BandCamp * Facebook * Twitter * Site
Latest Multimedia
Interview by Roberta Ilaria Rossi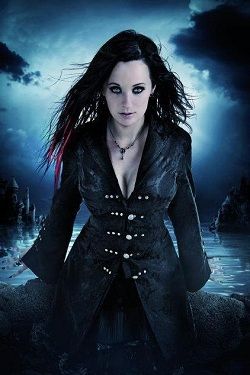 After so many years of silence, Xandria comes back in the metal scene with a masterpiece album, "Neverworld's End", showing the power and the new direction the band is going through. I had the chance to talk with the new singer, Manuela Kraller, which brought me into a magic world, explaining what is this new album for the band and for helself as well.
Hi Manuela, welcome to Femme Metal! New Xandria's album, "Neverworld's End" was released a few days ago, would you like to share something with us?
I was very excited before the release and about the reaction of the people. But all went well and until now we got a lot of good feedback from the fans, what shows us that we are on the right path

The record was released by Napalm Records and I know that it took long time to produce it and to create it. What can you tell about it? How long did the recording last?
The recording itself took a few months all in all. The recording has taken less time than creating and producing the album of course: The production and songwriting from beginning till the end took a few years… ….it was a lot of work, but it was worth the passion and time we put in it.
Last Xandria album, "Salomé – The Seventh Veil", has been released in 2007. What prompted you to "delay" the release and the creation of this new album? I know that some changes have been made: Lisa left the band, then Kerstin left as well… What can you tell us about it?
Of course there has been a delay because of the front woman changes and the searching for a new singer. For the Xandria boys it was hard to find a new singer after Kerstin has left, but finally they found me

You have a sort of opera singing and listening to the album, I've found so many references to Tarja Turunen. Some fans that had the chance to listen to "Valentine" have thought the same thing. Do you agree with this statement? Do you see yourself like the heir of the great Tarja?
No, I don't see myself as a heir of Tarja and I don´t want to be a second Tarja. I am Manuela and I am an individual woman with my own voice. Of course people compare us, because we both sing classical and have a dark timbre, but everything else is different. And everybody who listens closely will recognize this. Some people also think I want to sound like Tarja, but that´s not correct. My voice sounded like this already before I have ever listened to Tarja. My voice is like this, not because of Tarja, but because of myself. Well, don´t understand me wrong: It is not a bad thing being compared with Tarja, but I really hope that once people will stop this comparison and say: "This is Manuela's voice" and not saying "She sounds like Tarja". That´s my aim, to develop my voice more and more and get my own unique voice.
I think that this album will finally make the history for Xandria and it will bring you lots of great surprises. Now Xandria is a symphonic band, to all intents and purposes. What do you expect from yourself and from the band?
With "Neverworld´s End" we laid down the basis for a new beginning. And now it is time to go forward and upwards, step by step. I expect a lot from Xandria and from myself. I am a kind of perfectionist concerning singing, so I will always try to make my voice grow and to give my best on stage. My wish for Xandria is that we will make music that enthuses people, give as many concerts as possible and perhaps once make a world tour, I think this must be amazing!

Listening to the record, I've found similarities that recall albums like "Once", "Century Child" and, why not, "Wishmaster" by Nightwish as well. What is your thought about this? Have you ever thought of proposing yourself as the new Nightwish singer?
Many don't know it, but I really applied in 2006 as new Nightwish singer!;) But at this time I didn´t have any possibilities to make a demo, so I just send some live recordings of me when I sang in church, not a very good way to make an application

But I tried and that´s the most important thing for me, even if they didn´t take me as new singer. But Xandria did and now I can make real symphonic metal, yeahh! Many people compare us with Nightwish, we expected this, because we make symphonic metal with opera voice and if you do this it is normal that people make this comparison, because Nightwish is the most known band in this genre and people always compare with something that they know. The comparison is ok for me, but I think that Xandria nevertheless has its own style! For example do we have much more progressive style in our music than Nightwish had in further times, we have our own catchy melodies and I use my voice in a much more different way than Tarja does. I also use rock voice sometimes (f.e. in "Soulcrusher") or a very fragile not very classical voice in the verses of "A 1000 letters…"
Personally, I think that now Xandria can consider itself as "Old Nightwish at the Age of Tarja". Many similitaries have been found and I think that you've "stolen" something from Nightwish, in order to explore some new "lands". Do you agree with this statement?
We surely wanted to explore new lands, but don't want to "steal" anything from anyone, though I know you don't mean this in a way of plagiarism but of spirit in the music. Yes, we share a lot of this spirit with Nightwish, I think we have some similar visions and it's great to realize that people enjoy our music because of this vision. But we would not reduce this to a certain era of another band, we surely want to originate much of a similar spirit but create our own music with it.
Talking about the sound, a change is so evident, a sort of an evolution, as if the band wanted to experiment a new sound. You are more metal-oriented, more symphonic metal and you've "left" the gothic genre, as experienced in the first albums. What did cause such choice?
With "Salome" you can say the music of Xandria hasn't had a real development anymore, they went in a kind of blind alley in my opinion. It was time to decide in which direction Xandria wanted to go and Marco and the others found their consent in focus on the symphonic and metal elements. Marco also wanted a coherent sound for Xandria and the music and this was the way for a new beginning.
We can say that Xandria has been brought to life again: after a possible split in the years, Xandria found a new singer, worthy of this role, a new sound, a metal-oriented one. It will be a successful year for you. What are you expectations for this news adventure?
As I said before: We expect that our way leads now upwards step by step and we are working for this with passion. What the future will bring for us nobody can tell, but hopefully it will bring only good things to us

How do you see yourself in 10 years?
I'll see myself in my red wooden house on a lake, with a golden record on my wall

and as someone that made a living from singing (it´s not about the money, but about the opportunity making music everyday and everytime

, someone who still tours around the world and gives concerts…
What does it represent "Neverworld's End" for you?
It's my fantasy world. The world that I loved as a child and when I sing the songs, I have the feeling I am reviving my childish dreams again…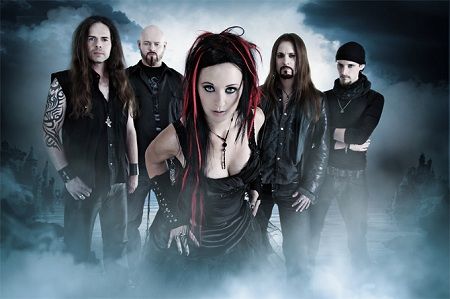 What is Xandria for you,for your personal and artistic growth?
Since I am in Xandria I learned a lot, also personally. I grow with every step on our way and I have the feeling I find more and more myself as a person. Artistically it gives me the possibility to develop my voice and to make the music I always wanted to make…
We've talked about bands, I know that you've worked with Haggard. What is the most beautiful memory related to this experience?
We had a concert in front of 100.000 people in Colombia, that was quite amazing! I also made wonderful experiences on tour, got to know many great people and countries and learned a lot. But the most beautiful memory stays the very first concert with Haggard. It was the first time that I sang in front of a few thousand people at the Masters of Rock festival. It was an amazing feeling to stand there on stage, because in this moment I knew that I want to be a singer and that this is the right profession for me.
Had you worked with some other bands before?
Before Haggard I have never worked with any band before. Haggard was my first band, second band was Nagor Mar (now Forty Shades) of switzerland.
Now you've joined Xandria and you're the female singer, replacing that role that once was Lisa's. how do you feel to be in her shoes, now? I know that you and Lisa have a beautiful friendship. Will we ever see the both of you in a duet, someday?
Well, I think I brought my own shoes with me

I don´t want to step in somebody's footsteps, I want to leave my own on Xandria's way. To be honest, I don´t know Lisa very much, we've met only twice in life…I don´t know if there'll be a duet one day, we'll see

Ritual question: what do you think was the impact of the fans when they heard about your entrance in Xandria?
From the first moment on the reaction of the fans was very positive. They supported me from the very beginning. Of course some fans will always say: "We want Lisa back!", but that´s ok. Everybody has its own opinion and own taste concerning voices. I try to concentrate on the positive critics and feedback, that´s what counts for me

At the first public event, Classic Meets Pop, where the band officially introduced you to fans, you've performed live the song called "Ravenheart", as you have sung several famous songs at Out of the Dark Fest, like "Now and forever", "India", "Save My Life". In my opinion, your voice makes perfectly what the song wants to convey to the listener. How did you prepare yourself to sing these songs?
I tried not to copy Lisa, but do give in my own voice into the songs. I thought a lot about the meaning of the lyrics and tried to express the content of the songs with my voice. It wasn't very hard to sing the songs. For the new songs I had to practise a lot more, cause they are much more complex.
Is there a song, among the ones I've named, or among the most famous Xandria songs, that you like the most or you feel more connected to? If so, why?
I can almost not choose just one song of the new album, every song fascinates me and I love to sing everyone of them! Of the older songs I like "India" and "End of Every Story" a lot…
A videoclip for "Valentine" will be out very soon, in particular it will be released for St Valentine's Day. Would you like to share something with us? From a small taste, I was under the impression that it seems a very particular videoclip…
Well, it is not about love

It´s about an artist that sells his soul and heart to a higher instance. Outside he laughs, but inside he is very sad. The harlequin represents the artist….
Talkin' about live experience: after a long time, Xandria embarked on a short tour in Europe, and as I was saying earlier, you've been the long- awaited protagonist for Out of the Dark Fest, along with Serenity, Amberian Dawn, Van Canto and Tristania. What was it like for you to scale back on stage with your new band, feeling the chills down your spine given by fans that were there, all the emotions, giving the people what they wanted to convey? I guess it was a truly remarkable experience for you…
It was a great feeling to stand finally with Xandria on stage and sing a full set with them! The fans were amazing and we really had a great time on tour also with the other bands! It was a wonderful time!
The audience has witnessed the power of your voice and how much drama, energy and versatility you will be able to give. How do you train your voice? How do you prepare yourself before a show or a particular event?
I make some voice practices every day, 2 times a week I go into a rehearsal room near my home, where I practice the Xandria songs and sing to the instrumentals. Because it is not possible to practice every week with Xandria: We are living about 800 kilometers away from each other, so I have to practice also on my own. Next to that I do sports: Swimming, jogging and I also go to fitness (Pilates, Zumba). My body is my instrument so I try to take care of it as much as I can

According to what you wrote in your "biography", you've been introduced in the music scene at 23. What could you tell about it? What has been your Art Education?
That's right, I started singing very late. In my family no one made music, so it lasted a long time until I found music on my own. In a choir in Finland I discovered classical singing for me and back home I started to take singing lessons. I have never studied singing, I had 6 years of private classical singing lessons. Now I practise on my own….
How did you discover your own passion for metal music? Is there any band that has inspired your way of singing or that you like to listen to/to sing of?
When I started taking singing lessons, I haven't been inspired by female fronted metal bands or Tarja. After two years of singing I started to listen to Nightwish's "Once" and that was the point when I recognized by myself in which direction I wanted to go as a singer. Tarja was for sure an inspiration when I started singing.
2012, as I was saying, will be very rich and full of surprises. We've seen you around Europe last year. What will happen this year? Are you going to plan a new tour? I know that you will support Epica for a few dates…
Yes, we'll support Epica in March and in April! I am really looking forward to this! And we want to play as many festivals as possible. There is not another tour planned yet, but there'll be one for sure this year…
Which is the most beautiful memory related to the band and to the music itself? Maybe I realize that it's too early to ask for this question…
That's difficult, because there have been so many wonderful moments. For example at concerts. But when I saw our CD "Neverworld's End" in a record store between all the other Metal CD´s, I was very proud:) It was like a kind of present for all the hard work we've done. It was a wonderful feeling…and of course every single concert, when I see in the people's face that they love our music and that we bring joy to them with what we do. That´s the biggest present of all

Thanks so much Manuela for having allowed us this interview. Waiting for the release of new Xandria album, the editorial staff wishes you lots of happiness and we wish you all the best. Is there something you would like to tell Xandria's fans and to our readers as well?
Thank you! It was a pleasure for me:) To all the fans: Thank you sooooo much for the support and for the positive reactions and comments related to our new CD!! It makes me very happy to see that you love our music…Love you!! Kisses, Manuela.
Links
MySpace * Facebook * Twitter * Site
Latest Multimedia
Label : Massacre Records
Review by Danny Robertson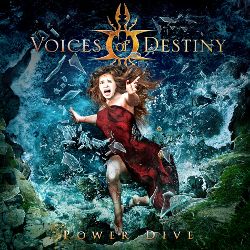 VOD's press release for "Power Dive" describes them as having a sound somewhere between gothic and symphonic metal, and it's not wrong; at times sounding like a heavier Nightwish, or during their more restrained moments sounding reminiscent of Within Temptation, but without sounding like a cheap copy of any act within those genres. Their combination of sounds gels together well without sounding forced – the keyboards don't overpower the rest of the instruments, whilst the guitarwork is especially impressive, epic without being pompous or gratuitous, and Maike's vocals work well with the instruments rather than relegating them to the background, thus avoiding the pitfalls others within the genre occasionally find themselves in. Tracks such as the title song and "Dedication" show off their more operatic side, whilst standout track "Kami" is a nice demonstration of the band's range in a single song, with some heavy riffing throughout. Voices of Destiny have delivered a strong second album here, one that should see them win new fans in further territories. If you're fan of big, bold, unashamedly epic metal, then try this album out!
Rating – 80/100
Tracklist
Intro

Power Dive

My Separation

Dreams Awake

Kami

Untouchable

Being Worth

Dedication

Your Hands

Red Winter's Snow

Outro
Line Up
Maike Holzmann – Vocals

Chris Gutjahr – Guitars

Lukas Palme – Keyboards/vocals

Jens Hartwig – Bass

Erik Seitz – Drums
Links
MySpace * Facebook * Twitter * Site
Interview by Matteo Bussotti
As soon as their new album, "Power Dive", came out, we had to ask Voices of Destiny's singer, Maike, what's behind this album, the creative process behind it. She was very nice and answered politely to all our question, making Voices' style and history clearer. So, let's take a "Power Dive" into their new album and this interview!
First of all, have you ever been to Italy? And if you have, what differences have you found from your homeland?
Yes I've been to Italy many times but only on holidays with my family when I was a child. Of course a big difference is the climate, the beach and the sea Italy has. I also liked the temper of Italian people a lot.
What was, in your opinion, the best country you've ever been, especially while touring with Voices? How one country differs from the others?
Well, that's very difficult for me. We've just been on tour through some countries in eastern Europe by now and we had great experiences everywhere. I liked it very much to play in Budapest (Hungary), where the people were remarkable friendly and generous. We could visit the city as well and it was a great day there. Besides touring I love Ireland and Wales a lot. There the people are so hospitably and the landscape is beautiful.
Let's talk about "Power Dive": what do you think is the strongest point of your second album?
I like to listen to the album as a whole artwork, but there are some songs I listen to more often. For me that's "Power Dive", "The Untouchable" and "Your Hands" at the moment. I like the structure of these songs, the way I could interpret the lyrics and the heavy parts in it.
How do you think you've changed, as a band, but also you as a solo, from your first album "From the Ashes"?
All in all the album is much more aggressive and there are more strong feelings to be found I'd say. We decided to reduce the orchestral elements a little bit and give more room to the guitar and the growls. For my person I think I improved in expressing the feelings that I have about the songs.
Looking at the future, in what ways you think you can evolve, what do you think you can improve?
I'm still young and I think I can improve in many ways. I'd like to get even more volume and hope to improve my breathing technique as well. As band I hope we can play some more live shows to get more confident on stage.
There are bands which really struggle themselves to give the best during concerts, making every one of them a unique experience. On the other hand, there are bands which see concerts only as a "showcase" of their songs, like "These are our songs, we are great and powerful. Now go buy our cds.". What's your point of view? What do you think about concerts? Do you try to give your fans a unique experience, maybe delivering some sort of message?
That's a very good question, thank you for that. Well, we've just been on tour and for me it should always be the goal to make the audience happy and give them a good time during your show. We always have a great time on stage and I hope the people realize that. I feel happy when the audience seems to like the performance or when I see people singing along. But what I like most about concerts is to get in touch with the fans afterwards. I really enjoyed talking to different people from several cities and get to know them. For me it's very important to keep in touch with the fans and not just think of them as (potential) consumers.
Is there any crazy thing you've done, or you'd like to do, during a concert?
Not until now. But you never know what the future brings

You are very into social networks, in fact, on your band's website are linked you facebook, twitter and youtube pages. What's your opinion about them, and the opportunity they give the fans to interact with the artists?
For us it's a great opportunity to stay in touch with our fans and to spread our music all over the world. We all like it to get to know bands we listen to and therefore we want to enable our fans to get to know us and our music as well.
If you had to describe the other members of Voices in…let's say 30 words, how'd you describe them?
Chris is our idealist and organizer, Jens is the critical one and cares for the finances and Lukas is the genial musician. All of them are very crazy and funny and some of my best friends. (Sorry, now there are 36 words

)
Who you usually writes the lyrics in the band?
Most of the songs and therefore the lyrics are written by Lukas, two songs on "Power Dive" were written by Chris.
Is there some particular theme you'd like to sing about in your songs? What's your favorite song you've written so far?
No there is no special theme that occurs over and over again, but most of the songs deal with daily problems and often the lyrics are about interpersonal relations.
Last but not least…is there something special you're looking forward to in the next few months?
Yes we will start to work on new material in summer. We all are very excited about what comes next.
Links
MySpace * Facebook * Twitter * Site
Latest Multimedia
6 color styles available:

Style switcher only on this demo version. Theme styles can be changed from Options page.