Browsing articles tagged with " water"
Interview by Erwin van Dijk

On June 1st the compilation double cd "Demonic and Divine" is released by Femme Metal Records. The cd is to support the Macmillan Cancer support and Cancer research UK. Godyva appears with the song "My Inner" on this album. Godyva is a Gothic Metal band from Bari, Italy. The band was formed in the year 2000 and has released two albums and a demo cd. Godyva's latest album was released last year and this album also includes the song "My Inner" that also will be featured on the "Demonic and Divine" album. Lady Godyva was a noble woman from England who lived a thousand years ago (c. 997 – 1067) in the city of Coventry. She is most notable for riding naked through the streets of Coventry. By doing this she gained a tax remission from the high taxation imposed by her husband Leofric, the earl of Mercia. And with success. "Godiva" or "Godgyfu" means "God Gift" in Old English. This interview is with Lady Godyva, the singer of Godyva.
For starters: what is your real name?
My real name is Cristina Argese, my surname sounds like the river Arges where Dracula's wife died, this is what the legend of Dracula tells. His wife killed herself throwing in the waters of the river Arges and subsequently the river was called the Princess River. Cool!
Did you always wanted to become a singer?
Yes! When I was a child I always dreamed to sing with David Bowie or Freddie Mercury! I wished to be their chorist on tour, hehe!
Who are your favourite singers and musicians?
My favourite singers and musicians of my childhood were the White Duke and Mr. Mercury and his band Queen as I said before; when I was a girl I loved Maria Callas, Dead Can Dance and Lisa Gerrard, Peter Murphy, The 3rd and The Mortal, Katatonia, Sarah Brightman, Sade, Kate Bush, Tori Amos, Paradise Lost, Metallica, Korn, Slayer, Queensryche and more but now in this moment of my life I'm really in love with the voice of Nevermore, Warrel Dane (his last solist album is fantastic), I like Porcupine Tree too, Avantasia, Scar Symmetry, Soilwork, In Flames, Entwine, Samael… But Paradise Lost and the voice of Nick Holmes will be forever my favourite.
And to what kind of music do you listen yourself?
Death, Thrash, Metal and Gothic Metal very often but sometimes I like to listen to ambient or new age music to relax myself.
Did you sing in any other bands before Godyva and do you any other bands right now?
Before Godyva I sang with a band called Aragon. The line-up included two singers, male and female and I used to sing like the Opera. Now I would like to dedicate myself only to my band Godyva, but maybe in the future it could be possible.
Speaking of side projects: you have recorded a song with the Thrash Metal band Methedras (also from Italy) for their latest album "Katarsis". This song is called "Nightmare". How did you got in touch with this band and what have you learned from this experience?
Methedras are friends for me. They asked me to sing on their latest album after their listening to the song I sang with Necrodeath, on their "Draculea" album. They stayed impressed and so they asked me to sing the song "Nightmare" on their new album. A link to the band.

Why did you choose Godyva as the name for the band?
I was a young girl when I decided to choose this name for my project and I remember that I was reading the story of Lady Godiva during a reading of an old book of my grandmother. I was spellbound of this heroin so brave that used her naked body to win against her unfair husband. She was the first feminist! She was a woman with no shame! She embodied Eva before the original sin. I would like to be naked all time, especially in this warm period (sometimes I really hate dresses and all accessories I must wear!) but I cannot do it, what a pity! hehehe!
How would you describe Godyva's music? Because a lot of people will assume you will sound like Lacuna Coil because Godyva is Gothic oriented with female vocals.
I think that Godyva are similar to Lacuna Coil because the female voice but there are a lot of bands in the world with a front woman that could be similar too. I like Lacuna Coil, they are a great band and I'm really happy for their worldwide success and fame, but we are different, we use to play and to compose in a personal way in my opinion. It's easy to say "You are like Lacuna Coil!" because we play metal with a front woman and we are Italian but we don't want to be a copy of an other band, we want to be Godyva and "nothing else matters"!
And what makes Godyva different compared to all the other female fronted bands in the world?
I think every voice is personal and unique in the world, also your voice is unique! It is scientifically shown that the voice is as unique as the iride of the eye and the digital imprints. And every voice has its own ability to transmit emotions, so the ear of the listener decides what it is or it is not pleasant. Also the personality of a singer and of a musician makes the difference, but i don't like to compare myself or my band to the others.
Who are the other members of Godyva?
Botyz Beezart – keyboards
Botys is the principal composer of the band, he mixes melodies of the keyboards to all guitar's riffs really in a particular and special way. Maybe it's his work the real difference in our band.
Anto – guitars
Anto is the aggressive characteristic of Godyva, he is the guitar that I have always desired to mix aggressiveness with romanticism.
Nick Barrah – bass
For a long time he does his beautiful job for this band. He is an essential musician with a great personality.
Enyo – drums
A drummer precise and progressive from years he is the rock of hour sound.
Why did Godyva choose the song "My Inner" for the "Demonic and Divine" album?
We have chosen this song because in that period we released the video of "My Inner" and we wanted to promote this song one more time in a compilation but we are sure "My Inner" is a song that younger fans appreciate and we believe in them.
And how did you (the band) got in touch with Femme Metal?
Femme Metal is a fantastic store managed by serious people that sell our cds, and so they asked me to take part to this compilation and i said "Why not?". I really hope this compilation could help this cancer research in UK.
Is song writing teamwork in Godyva or is there a mastermind behind the music?
As I said before Botys is the principal composer, so I can say that he is the mastermind about the music but also with all our help. In our latest album Anto has composed with him some songs among which "My Inner" and I have written with him "On the Floor of Ice" and "Mary in Blood". All vocals and lyrics are only my work.
Can you tell us something about the songs on "Planetarium" ?
"W.A.I.H.T.L.I.H" is the intro and it's the same music of the outro but you can listen to this intro in the opposite verse with the sound of tears that fall. Because of this you read the title like an image in the mirror. "The Ark" is The first song we have composed for this album and so we chosen it for the opening track. Instead "Innocent" is one of the two songs that sees the collaboration with Mike Tarantino (Natron). Here you can ear how the new guitarist Anto makes the difference with his style and his composition support. "Mary in Blood" is a romantic song that speaks about Maria Magdalena and her love. "Deep Inside" can be deceitful because it seems an happy song instead it speaks about one love that wants to last up to the end, together, both in the same grave. "Planetarium", it's simply the title track; we adore this song. It's the second one composed for this album and we think it is a complete and refined song. "My Inner" :I like it, I like it, I like it. The most powerful song of the album and the most appreciated by the metal kids. We released the video of this song. You can watch it on our MySpace page, YouTube official page, official website and on Rock Tv. "Black Door" also is one of the most difficult song to sing on this album. The ninth song is "On the Floor of Ice" I like to call this one "the liquid song", because it speaks of water (our life), deep blue sea (I love swimming) and ice. "No Fault" sees again for the second time Mike Tarantino as special guest! I like so much this song for that style typical of the Eighties, and we feel nostalgic for these years. Back to romaticism with "God Is Fallen" that speaks about our own fallen idol. And here we're at the end with "H.I.L.T.H.I.A.W." (outro) : a yearning and suggestive closing recited. This is an outro, but we use it as the intro for all our shows. As a treat for our fans we've decided to include a special version of "Innocence" as an acoustic version like happened the last time in "In Good & Evil".
And what is your favourite song on this album?
My favourite song on "Planetarium"? The title track! In reality I have two or three favourite songs on this album: "Planetarium", "Innocent" and "My Inner".
And what are the differences between "Planetarium" and "In Good and Evil" ?
The difference is the guitarist and obviously all guitars you can listen to. Our ex guitarist Frahn left the band some months before the recording of "Planetarium" so we chosen Anto as our new guitarist and we were sure that he would have done a good work in the studio giving more aggressive sounds to the songs of Planetarium. The other difference is that we are grown now as musicians and composers so we can offer an album more mature and enjoyable than "In Good and Evil".
What are Godyva's plans for the future?
We want to play music all over the world, there is a booking agency in USA that wants Godyva there, so I hope it could be happen very very soon. But at the same time we love our country so we will continue to show in Italy. We will be in Czech Republic on the 11th July to play on the stage of Prestenice Open Air Music Fest and the headliner of the event will be The Rasmus. We are working on new songs now but we don't want to say more about a new album now. We have to still promote "Planetarium" now.
And the last question: Is there anything the reader should know that I have not asked?
I think you have done all good questions. Thank you for this funny interview and I hope to see you again. Cheers

Links
Latest Multimedia

Interview by Robin Stryker

Two years after releasing their debut album "Reversing Time", Greek/Turkish progressive symphonic melodic metal band, Dreamtone & Iris Mavraki's Neverland, returns with its second album "Ophidia" (AFM Records 2010). Femme Metal sat down with Greek female vocalist, Iris Mavraki to get the inside story on the band and its new album.
Welcome, Iris, and thank you for joining us today! Would you start off by telling us why you joined forced with the Turkish band, Dreamtone, to form Neverland? What was it about Dreamtone's music that caught your attention?
First of all, hello Robin; it's a pleasure to be with you! Well…. A few years ago, my son Orpheus Spiliotopoulos, who was at that time reviewing for the Greek site MetalTemple.com, suggested I listen to a CD entitled "Unforseen Reflections" by a band called Dreamtone. I was immediately, tremendously impressed by the power of their compositions and the symphonic elements in their music. Then I found out that they are from Turkey; a nice surprise to me as I was then also singing with the Turkish Symphony Orchestra, so I suggested we get in touch. There was something in their music, something really different.
Neverland was born as a project to combine metal with a symphony orchestra for live performances. At what point did Neverland mature from a concert project into a full-fledged band?
That didn't take long really! As I mentioned above, that's how it started in my mind for sure, the metal band working with an orchestra and being about the live performance. It was certainly our first idea for it, but we quickly realised that there was so much more interesting material and potential that could be shared, and that it had to be right to start a new band recording our own music! We decided to unite forces and become Dreamtone & Iris Mavraki's Neverland, and we've never looked back!
For someone who has never heard "Ophidia", how would you describe the album's sound? And, for fans of "Reversing Time", what are the biggest differences between the two albums?
I think "Ophidia" has the more powerful sound of the two but it also combines, in some parts, an Anatolian, Mediterranean, spicy touch, Medieval parts, symphonic parts and bombastic melody too. I think it goes further than the first one! "Reversing Time" was maybe more symphonic; we had The Istanbul Philharmonic Orchestra play on it, but both albums ultimately have the identity of Dreamtone & Iris Mavraki's Neverland because they're written with all the musical styles present.
Which bands have influenced Neverland's sound the most?
Hard to say as I think each and every one of us have different influences. But, if asked specifically, I would say: Blind Guardian, Jon Oliva's Pain and many others!
What does "Ophidia" mean, and does the title play into the album's overall theme?
Well, "Ophidia" basically tells the story of how the evil inside every one of us slowly corrupts anything and everything. Our title track is basically a semi-electronic, semi symphonic, mid tempo piece with its subtle change of pace as well as some nice guitar tricks. The song covers the theme from the perspective of "evil" as having a tongue and speaking. The song presents evil as a "snake", slowly crawling inside our minds. "Ophidia" means worshipping the snake or following the path of the snake. Since humans almost always lie, the song suggests that we are all Ophidians… In the album, there are a lot of different meanings in the songs as well though, I don't think we had a total concept of "Ophidia", but just tried to represent just a few of them.
Please tell us a bit about your musical training and background. Also, who are your personal musical heroes?
Well, I studied classical piano and had singing lessons at the National Conservatoire And Hellenic Conservatoire of Greece in Rhodes. I was a member of the Municipal Choir of Rhodes for about 10 years, and a member of an amateur theatrical group there. I have been singing alone and with bands for many years and with Symphony Orchestras from Turkey and elsewhere, at numerous concerts for the "environment", "against racism", "antiwar concerts", "for human rights", etc. I had many different influences, starting with: Joan Baez, Maria Callas, Janis Joplin, Pink Floyd, Metallica, Trans Siberian Orchestra, Leonard Cohen, Blind Guardian, East West Divan Orchestra and Daniel Barenboim, plus Mikis Theodorakis who you might know? I was very lucky back in the 80's to have had an audition with David Gilmour (Pink Floyd). I think that all these years of experimenting with many kinds of musical styles and in several different languages, have given me a wide range of repertoire and experience.
With your background participating in human rights concerts and given the historic tension between Turkey and Greece, how important are politics to Neverland?
It's not really about this, but there is some aspect of it to think about I suppose! If you think about it, our countries have had bad relations for many years and are slowly recovering from these wounds of the past, so it is important that we help promote such a conscience, especially in the young. To build a cultural bridge through music is the best way to spread messages of hope and peace, as music is a universal language, no? "Politics" in the narrow sense of the word, is for Politicians. I think, for us, it's a matter of keeping eyes open helping people to be more aware of things. We, as people from Greece and Turkey, have far more to share than those who try to divide us can take away! We share the same sun, and that means "light". It's politicians that create the problems, not us!
The new album has fantastic guest appearances by metal vocalists Jon Oliva (Savatage, Trans Siberian Orchestra, Jon Oliva's Pain), Edu Falschi (Angra, Almah) and Urban Breed (Pyramaze, ex-Bloodbound, Tad Morose). How did these collaborations come about?
Oganalp and our band members contacted all of them and asked them if they would accept an invitation to be our guests basically, and it's so wonderful that they all accepted. It's really wonderful having people like this on our new album. It's humbling!
Neverland will be touring Europe with Jon Oliva's Pain in October. Is the tour a direct result of his guest vocals on "Ophidia"?
We were planning to go on tour anyway, but, I think Jon's appearance on our album definitely played a role. I think the general reaction to the album from the fans is also so great that that plays its role too and is the main reason for us being accepted on the tour.
One of the most touching songs on the new album is "Places Unknown", a farewell to Mike Baker (Shadow Gallery) who passed away in 2008. During the upcoming tour, will Neverland perform "Places Unknown" or "Reversing Time" (feat. Mike Baker) — the title track from Neverland's debut album, which was also Mike's last official release before his death — or are emotions still too raw to sing these songs during a live performance?
Emotions are, of course, still present and raw. It was such a shock for us, and especially for the Dreamtone guys, who were in touch with Mike for a long time. But the fact that he sang "Reversing Time" and that this was his last song recorded; you know the lyrics of the song? Well, it seemed to me, very strange. There are sometimes things you simply just can't explain in words and that is one of them, sorry! Yes, we will be playing these two songs, definitely! May Mike rest in peace and in our memories.
Speaking of tours, how was ProgPower Europe 2009? What is your best memory from the festival?
It was a terrific experience; bands from different countries, a fantastic audience that came just for the Festival. It was amazing. I was impressed by Evergrey's acoustic performanc. We had lots of fun and good memories. We hope to be there soon, once again. Promoters, audience and bands were all awesome and very friendly to us!
Congratulations on the video premier of "This Voice Inside" on Headbangers Ball (MTV Greece)! Why did Neverland pick this song as the album's first music video?
Well, "This Voice Inside" is about the main character of "The Wheel of Time" series, Rand Al'Thor, one of the main characters of the book. It mainly tells of Rand's unwilling turn into an anti-hero, whilst constantly trying to battle with the voices inside his head. It's a powerful song. You're right. It had its premier on Headbangers Ball (MTV Greece)! In fact, they will be presenting it again, as we have a concert in Rhodes at the Colorado Club (Rhodes) on June 10th. We picked the song because it was powerful, of course, but also because it somehow defines the album's sound. There are more complex and alternative tracks than that one, but it shows generally, what to expect from the album!
Which is your favourite Neverland song of all time, and why do you feel a strong connection to the song?
Mine is actually "Black Water", off "Reversing Time". It talks about, black water; oil, or more specifically petrol and reminds us of the eternal fight humans seem to need to have to keep control over it. It is a lovely song also, from the pure musical side!
If you could design the perfect Neverland gig, what would it be like (venue, guest appearances, etc.)?
I would love to do this! First of all, I would design it with a Symphony Orchestra, of course, live with Neverland. I would have all our guests appear also, in memory of Mike Baker. I'd do two big concerts. One in Athens and one in Istanbul. And I would give this the title, "Connecting Bridges"!
How is 2010 shaping up for Neverland?
So far, it looks very exciting. In Rhodes, the concert is organized by the Road Knights, the MCC of Rhodes (The Harley Davidson Club of Rhodes) and my son Orpheus will present "Ophidia" and us. Orpheus presents Headbangers Ball (MTV Greece) now and is also writing for Rock Hard (Greece) and they will be our Media Sponsors. Then we're preparing for our European tour with Jon Oliva. It will be great. There are many shows booked, and we will visit several countries. I believe we've just added two more gigs, one in the Czech Republic and one more leg in Germany? It will be a great experience,w e will have a real chance to connect with our European listeners, and I'm so looking forward to it. 2010 is probably going to be our most active year to date.
Thank you for taking the time to chat with us, Iris. Do you have any parting words for your fans at Femme Metal?
I thank you also, it was a pleasure to speak to you. Thank you for some really good questions. I send our greetings from this part of world and hope to perform somewhere close to you soon, hopefully in the UK? Keep listening and supporting Metal Music; it's a good way of life and it rocks!
Links
MySpace * Facebook * Twitter * Site
Latest Multimedia
Interview by Matteo Bussotti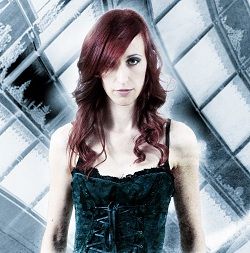 The debut album is of course an extremely difficult task for every band; we must say Siren's Cry completed this task with excellent results. Their first album, "Scattered Horizons", is a powerful example of what prog-metal should sound like. Siren's Cry frontman…I mean, frontWOMAN, Katie Joanne, is a very peculiar character: grown up in a family filled up with classical music, she one day decided to completely change path and follow the "prog-metal way". Reading about her childhood, about her experiences and Siren's Cry's ones was really interesting, and we are here to share them with you. Let's not wait one more second and read what Katie has to say to you!
Hi Katie! We're very proud and honored to have you here at Femme Metal! So, how was having your first album released after so much efforts?
Hi Matteo! Thank you, the pleasure is on my side! I am glad that our debut album is finished and I can leave it now for what it is: the powerful start of a great journey. I'm really excited to continue the journey and sail away to "new horizons".
Do you already have an idea of what's going to be in the next album? Have you already started composing something, or maybe is there any song you composed which wasn't included in "Scattered Horizons" and which we may see in future releases?
Definitely yes! We are already preparing new material. There are many parts and even finished songs we didn't put on "Scattered Horizons" due to lack of space! The album would have gotten too long and we wanted to show as many facets as possible, so that the listeners get a chance to hear and feel what Siren's Cry is all about. Take Sahara Sagas for instance, which is a trilogy. The first part can be found on "Scattered Horizons", while the remaining songs will find a home on future albums, along with other songs that didn't make it so far.
How was growing up in a family filled up with music? We know your grandfather is an awesome violin player and your father was a ballet dancer at the Volskoper. You sure had a lot of pressure on you!
Yes, both my father and my grandfather were really passionate artists. Living in such a family is not much different from others. I would say you just have different interests than other children and this is often a point where you are left alone when you say "No, I don't want to play with dolls, I want to play piano". It often happens that you have to sacrifice something in order to have enough time to practice. However, if you really want to do this and you want to grow as musician it is necessary and if you are aware of this, it's not a big sacrifice in the end.
We know you've had a quite difficult, or "challenging" childhood, musically speaking. You played different instruments, you entered in a music school, although at the beginning you weren't as good as the other students and had to really work hard to keep up the peace. Later, you found out you wanted to be a "prog-metalhead"! How did your father react to this? Can you tell us more about your childhood?
I don't think I have so many stories for you about my childhood, but yes, my dad went bananas as he heard that I decided to be a prog-head, because Vienna is very conservative and it is often a challenge to make your parents and friends understand why you have to do this whole stuff about making your own music. My childhood was not very easy but I'm happy for all lessons life has taught me and I don't get back to those times anymore, because future lies ahead and not behind, so I'm always moving forward with no regrets!
What have you learnt from music school? I mean in terms of "not giving up" etc. As I said before, I guess it was a quite challenging period of time!
I studied music theory, learned playing the piano and started to study opera and classical chant and all other things you need to use as tools for composing… and beside that, I would say I learned a lot about discipline, about the spirit of art and music itself and how to move beyond my limitations.. There is no "I can't", there is only "I will".
How do you feel now that all your efforts have brought you here, with a successful band, a great album (seriously, it's great, I have to say it),and the opportunity to do what you really like?
First of all thank you very much for the compliment, I really appreciate it and am sure that the boys also do! I think we are no superstars now and when the first album is finished, the real work begins. Until the stone keeps rolling by itself it is a very long way. It is a lot of hard work to live your dream, we live a normal life like everyone else, we pay our rent, we go to work, we definitely don't get anything for free, so it's not as easy as it often seems. On the one hand there is all the energy, effort and of course passion and love straight from your heart you put into your work, on the other hand there is support and response that we get from each other and of course from our fans. I think this is the biggest reason for our success and we really appreciate it.
What can you tell us about Siren's Cry members? How's the "group's alchemy"?
The band's alchemy is excellent! We are a great team with aspiring and extraordinarily talented musicians who really appreciate each other! I don't want to seem arrogant, I just want you to understand how happy I am about my instrumentalists and how proud and honored I am to work with them. The vocalist is often put to the front and all eyes are just on him, but I really have to remember that a vocalist without good instrumentalists is nothing! Only emphatic and musically sensual instrumentalists can highlight a voice wherever necessary, so I'm really thankful about my team. I have a lot of space to do what I want as a singer and as a songwriter, but if you want to know more, check out our upcoming "Making of"! People will get the chance to know a lot of things about the way we work! It will be available soon on our website (www.sirenscry.com).
Has there ever been a point when you thought you'd take another direction, trying maybe another musical style or genre (Even if I can't imagine you playing Reggae or Pop, for example!)?
All of us have a lot of projects going on beside the band and also give lessons. Because of our students, we often get in touch with alternative, pop and soul music, some of us have classical projects, or have also a second or a third band. We are open minded and interested in all kinds of music.
I'm a great fan of HP Lovecraft, so, as you can imagine, I kinda got very excited when I read (and listened to) "Elegy of R'lyeh"! So, how did this Lovecraft reference found its place in your album? And so, who are your favorite writers, and how do they influence your lyrics (I mean, how do, if they do, affect you choice of words, your language and the themes of your songs)?
I must say that at first, I didn't want to read Lovecraft because I was a little bit scared. But one day, Michael came up with some story about "R'lyeh", a city under the water, evil gods waiting to rise up. He showed us the piano theme during a rehearsal break and suddenly I was obsessed with this melody. Michael didn't expect such a huge reaction from us, but it was like taking deep breath of fresh air! He showed us the first parts, including the main theme, some little bits and the great chorus! He was not sure what to do with this little bits between the main melody and the chorus, so I just grabbed it and created immediately a verse and a bridge with some little arrangement changes, and there we had the first two minutes of the song! I was hypnotized by the sound and the writing process was so easy going and natural, an excellent feeling! I realized I had to read this book. Writing this song was one of the best moments I had during the making of "Scattered Horizons" and I'm really thankful for this experience! Writers who really inspire me are all the fantasy guys like J.R.R Tolkien, J.K. Rowling, Terry Pratchett, Bernhard Hennen, now of course H.P. Lovecraft and so many others. The influence of classical literature by John Milton and William Shakespeare can't be neglected as well. I would say that every story you read affects your writing in a way. It always depends on what you want to express in your lyrics.
A simple, yet very important question: how was meeting Dream Theater?
I would say like meeting Symphony X: unforgettable! We are all huge fans of their music and extremely inspired by them. Their music has accompanied some of us throughout their whole life and it fills us with strength and hope. To have the chance to meet someone who "guides" you through your life for such a long time is just incredible! The guys are really nice and humble therefore we really enjoyed the time with them and really appreciate those moments!
I was very excited when I found out you played with our best metal band: Rhapsody of Fire. Did you have the chance to have a nice talk with them? Even if Austria and Italy are really close to each other, did you find any differences in your way of playing metal?
Playing together with Rhapsody Of Fire was fantastic. I had the chance to talk to Fabio Lione and Tom Hess, they are the kindest guys on earth! We had a great time after the show and were talking a lot about music and projects and so on. It was really nice and I hope I will have the chance to meet them again very soon. About the difference, oh boy… If I start to tell you about differences between Austria and Italy, you will be forced to sit here for aeons and never come home…(laughs). No, seriously now, what I want to say: There are definitely a lot of differences, but in a positive way for Italy! Italy has a lot more discipline, ambition, the will to try something new and to try to overcome hurdles, great precision and passion and of course much more professionalism and the better musicians!

I love Italy for all that! I think Austria definitely has the prerequisites to arrive at the same level, but the motivation to work on it is often a problem here! Of course we have a few really nice bands like Dragony, Planewalker, Juvaliant, Dignity. But if I think now of what I can list on bands from Italy, there is no comparison. I would start with A like Athena an end with V like Vision Divine, which are all fantastic musicians.
How's being supported, and being friends also, by a lot of famous metal musicians (As I said before, like Dream Theater, or Ross Thompson of Van Canto, as I can read on your Facebook page)? How's the metal industry, the metal scene? Does it creates lots of bonds among musicians, or is it a very competitive musical scene?
This is fantastic indeed. I love Ross! I will never ever forget his support during our gigs in Germany. I love all of them!!! George, Roland, Apollo, Fabio, Tom, Jordan, Mike, Russell, Olaf and so many other great friends and musicians, you can always learn so much of them and I love to exchange experiences with other musicians and I really appreciate this. The whole work we do on our own and we don't want to be friends with someone just because of business. The funny thing is that we never had some kind of friendship bonus like: "My mom knows someone who knows someone who knows someone". I never wanted to be this kind of person; I always wanted to achieve everything with my own hands and my own strength. I can't say much about competition, because I don't want to be part of such nonsense. I'm a musician and I'm here for the music! We always mind our own business, but what I can definitely say, and this is funny indeed: the less known the artist, the more competition. If you get in touch with experienced professional musicians you will soon find out that it actually is all about the music. Music shall not divide people, it shall unite them!
Thank you so much for your time and your replies, it was a real pleasure and an honor to have you here!
Thank you for this nice Interview! I had a great time!
Links
MySpace * ReverbNation * Facebook * Twitter * Site
Interview by Miriam C.
And here we're for the second time promoting Evenoire. This time we have talked with Lisy about their debut album "Vitriol" that was published some months ago. I gladly invite you to enter this magical world made of ancient stories and legends. They are in need to be protected and chanted, as I call them Evenoire are the guardians of the last legends.
Hi dear Lisy, how are you? A lot of time passed since the last time we spoke.
Hello dear Miriam!! Thank you for giving me the opportunity to introduce you the debut album of Evenoire, it's a pleasure to be again on Femme Metal Webzine!
And about time that's passed, I would like to ask you what's happened between the release of "I Will Stay" EP and "Vitriol", sounds first of all a lot of line up changes and why "Vitriol" took so much time to be released?
Between the first EP "I will stay" and "Vitriol" we just played a lot of concerts in North of Italy and composed: we took all the time we needed to create our debut album and take care about each single song, with no pressure, because the deal with Scarlet Records came once we had already recorded. About the line up changes, after some bad experiences with keyboards players, we decided to collaborate with external musicians for "Vitriol": they composed and arranged for us keyboards parts. And after the recording of "Vitriol" we decided also to have a second guitarist in the band to strengthen the sound: so Toshiro Brunelli joined the family!
"Vitriol" is your first album released thru Scarlet Records on 26 March 2012, what you can share about its genesis and can you explain me the curious title??
The composition of "Vitriol" took us more that 2 years, we worked a lot in order to record a good debut album: everything came in a very natural way and the result is a sound full of influences relying from our different musical backgrounds. You find gothic atmospheres, oriental melodies, prog parts, symphonic keys, heavy guitars and a very distinctive medieval/folk approach. V.I.T.R.I.O.L. (Visita Interiora Terrae Rectificando Invenies Occultum Lapidem) is an acronym from alchemical literature that means a deep travel into ourselves, in order to discover a deeper dimension and purify our psyche from negativities, and the element is water, symbol of the unconscious and element of life. In fact, water and alchemy are the main themes of our lyrics. This kind of journey was obliged for alchemists: they had to purify themselves like also metals have to be purified. Vitriol is also an acid, its colour is a deep blue: alchemists used it in their formulas and magical practices and they recognized this element like a part of some magical creatures.
As stated before "Vitriol" is out on Scarlet Records, now I want to focus a little about the deal. When you signed the deal and how you manage to get it? Sounds a huge goal reached for a young band like Evenoire, I mean with the times we are passing…. so double congratulations from me and the webzine…
Thank you so much Miriam! In December 2011 I took part in the organisation of an event dedicated to Italian underground bands, and as a member of the staff I had the opportunity to meet Filippo and Enzo from Scarlet Records, they were in the jury. I talked to Filippo about Evenoire and he liked the project and the music, so he offered us a deal, and we are so happy about that!
For what I get "Vitriol" was recorded in Germany with Mario Lochert at Dreamsound Studios (Vision of Atlantis, Emergency Gate). First of all why choose this studio outside Italy and how was work with this team? And sorry for asking but what are the differences, in your vision, between an Italian and a German recording studio?
I met Mario at Metal Female Voices Fest in 2010, he told me about Dreamsound Studios in Munich where he works as sound engineer. I thought it could be very interesting to record in Germany together with him and Jan Vacik (Dreamscape), because they worked with band such Graveworm, Evergrey, Edenbridge, Leaves' Eyes, Visions of Atlantis etc. We had a lot of fun together in Munich, we found a very friendly ambience and a professional and great way of working. We also have good studios in Italy, but I think that in German you can find the best in recording a metal album and also it's a very interesting experience to collaborate with people outside Italy, it's a good opportunity to grow also as musician.
The cover of "Vitriol" in its essentiality totally got me. You have this tree coloured clear blue and the sky and rock grey. What you wanted to express with this cover? Any particular meaning and who's the cover's author?
The cover represents tree of life in a waterscape: it's an image of the travel I described to you, a deep journey into the unconscious where water is the key, in order to rebirth to an higher state of life. Blue is the colour of skies, lakes, rivers where our legends are set, and it's also the colour of one of our first songs, "Azzurrina" (in English "Blue Girl"), about the story of the ghost of Montebello Castle, near Rimini. The author of the cover is Francesco Bonetti, a graphic designer from our town Cremona.
On "Misleading Paradise" you sing along with the amazing Gaby Koss (Nota Profana, Haggard). When you've met her for the first time and how's born this duet?
We met on Facebook, she liked our music so we decided to collaborate: we were looking for a guest singer and what better than wonderful Gaby's voice? She also lives in Munich were we recorded "Vitriol" so everything was perfect! I enjoyed so much the experience, we became friends and had also a great Indian dinner at restaurant; when she comes in Italy we usually meet, it's great what music can do sometimes!
The curious fact that I've discovered reading a press article is about your lyrical themes present on "Vitriol" based on local popular legends, can you tell us more?
Yes, lyrics are about Italian legends, history and literature and we try to give life to these stories. For example "Minstrel of Dolomites" is about a legend from the beautiful mountains Dolomites and it talks about the mythical born of the small glacial Lake of Antermoia and about how Oswald von Wolkenstein became the most famous minstrel of that area. The single "Days of the Blackbird" is about a legend from Cremona called "The Three Days of the Blackbird", the coldest days of the year at the end of January. Lyrics explain one of the legends that originated this kind of folklore. It talks about a young couple that had to marry and reach the small town to the other side of the Po River. They crossed the icy river on foot, it was the end of January. After some days of celebration they had to come back home but this time the ice broke and they died, and during the next three days a blackbird cried to call the attention of the people. "Girl by the Lake" talks about a legend of Iseo Lake and explains how the terrible storm called Sarneghera originated: from a sad story of love and death. Italy is full of art and folklore and we like to rediscover forgotten legends, you know, here everything has got a legend: lakes, rivers, valleys, castles, buildings, foods, everything! And it's a piety that some of them are disappearing, so we keep them alive!
According to the latest line up, you are orphan of a keyboardist. What's happened to Michele Cattadori, your last keyboardist? I assume your still searching for a replacement for it, right? And who recorded the keys on the album?
He was simply not in line with our way of work; at the moment we are not looking for a replacement, the line up it's perfect now with one more guitar. We are a little unlucky with keyboards players so we decided to not loose time again and collaborate with external musicians Davide Bislenghi (solo artist), Simone Giorgini (Dark End, Hollow Haze), Marco Garau (Derdian) for the recording of the keys parts in "Vitriol".
Can you talk more about your other projects that you have : guest vocalist in Derdian (for what I've seen on your Facebook profile you have been in Romania and Maldives too) and The Whisper acoustic trio?
I was a guest in the last album of Derdian in 2009, "New Era Parts 3 – The Apocalypse", I recorded choirs and a duet with the singer Joe, called "Forevermore" plus a new version of one of their most popular song "I Don't Wanna Die". I also took part at several concerts with them like the festival "Rockin' Transilvania" in Romania and a private concert for a rich Ukrainian man in Maldives: it was an incredible experience because he paid us a whole week of holiday in a wonderful atoll and we could not believe that it was true…we had a lot of fun!! About The Whisper Acoustic Trio it was a little acoustic project made by me, Alessandro (guitarist of Evenoire) and a male singer: we played rock covers, it was just for fun. We kept it for many years but now we quit, too much work with Evenoire!
Instead what you can share about the recording session of new Secret Sphere album?
I took part in the recording of choirs for the new album of Secret Sphere in February 2012, it was a really positive experience, but after this unfortunately the singer Roberto Messina left the band and he was replaced by Michele Luppi that wrote from the beginning new vocal lines and recorded all again. So I think they won't kept nothing of the old choirs and this is really a piety because me and other 2 female singers worked a whole day and the result was amazing.
You happen to be part of the international project Eve's Apple, to who maybe don't know about this can you explain a little?
Eve's Apple is a worldwide community of professional female singers, designed to be a platform that informs about women's work in the world of music, supports new female fronted bands, and offers advice for navigating the music business world. It's formed from famous female metal singers like Lisa Middelhauve, Carmen Elise Espenaes, Marcela Bovio, Maxi Nil, Charlotte Wessels, Heidi Parviainen, Mariangela Demurtas and many more: I'm really proud to be part of it, it's like a music family where we can share our experiences and problems, in the name of our common passion: music. I can really say that I found musical sisters!! You can follow us on Facebook here.
Now when I interview an Italian artist I ask always about our musical situations about how is hard to playing live and do some promotion. What's in your idea that in Italy doesn't work? What's the first difficulty that a young band like you meet? It's the wrong mentality or is because the media don't care about metal (except in your case because I've seen that local newspapers support you really well and really care about Evenoire)? Well, just show us your idea about this topic…
Both I think: TV and radios don't give spaces to this kind of music, web is the only way to promote for a band now,and it's not easy because there are a lot of bands! Yes, our town Cremona support us and local newspapers give us space but usually it's hard even because in Italy there are few places where you can play: pubs prefer cover and tribute bands because it's easier to earn money and I think this is the first problem for young bands: the difficult to play live!
Well, my dear, we're at end just greet your fans as you want and horn up!!
Just keep to follow us, we are already working at the second album, so stay tuned and see you live somewhere! And for the ones that don't know us you can listen to our single here.
Links
MySpace * ReverbNation * Facebook * Twitter * Site
Label : Darknagar Records
Review by Vard Aman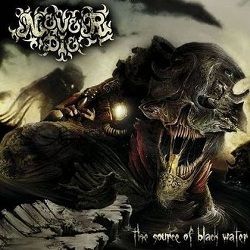 NeverDie formed in 2005 in Oktyabrsky, Republic of Bashkortostan in Russia. You'd better look that up on Wikipedia – Oktyabrsky that is, you should already know where Russia is by now: it's the place that Sarah Palin can see from her house. Or perhaps I should rather say "allegedly see" – we are talking about Sarah Palin here. It is possible that she has simply named her vegetable garden "Russia" – and that might be another reason she's so determined to shoot all the wolves in the area: perhaps "they might not have lost the vegetarian instincts that they picked up on Noah's Ark yet". Anyway, I digress; on with the review. "The Source of Black Water" is NeverDie's second full length album (the first being "Forgotten World" in 2008). There are things that I like about this album, things that I don't and things that I think are OK. I've actually made one of those brainstorming mind map things that I used to make in high school, complete with a drawing of mind mapping superhero, Captain Brainstorm: with a flowing cape; a tight-fitting top with the letters "BS" written on it; and an enormous har… *ahem*… REVIEW!!! Let's start off with the "OK" category: after an impressive intro and an equally impressive opening of the first song, we get our first taste of the vocalist, Regina. Regina uses two different vocal styles: an operatic style (more on that later) and growls. She is a good growler, but not great; she certainly does not have the growling capacity of singers like Angela Gossow, Elvira Alchemida or Masha Scream. When you hear Angela for the first time, you take another look at the CD booklet: maybe it was a misprint, maybe it was meant to be "Angelo". When you hear Elvira for the first time you start backing away from the speakers expecting a demon to emerge from their depths to rip your heart out with steel-like claws. When you hear Masha for the first time you suddenly realize that the shield you brought to this particular battle isn't going to be nearly strong enough. But when you hear Regina for the first time, all you think is "Ahh, she's growling. Cool!". She is no Cadaveria either.
OK, she's a young Cadaveria – I do get the impression that growling is a fairly recently acquired talent for Regina and that she will get much better at it. Still, her growling is decent; and is most certainly the more listenable of her two vocal styles on this album. The production is quite good, although the distorted guitars are a little muddy in places. They sound as if they've been downtuned quite a lot which is not an uncommon practice by bands playing this kind of music. Now for "what I don't like": What kills NeverDie for me (pun intended) are Regina's operatic vocals on this album. She is certainly not a bad operatic singer technically and she hits all the notes perfectly, but it is the way that she uses her voice that is the problem. There is no feeling or emotion in her voice at all, she just sings. The vocal melodies are all over the place, in some places it even sounds as if she is just singing random notes over a particular part of the song. The result is that her operatic vocals do not compliment the music at all, but instead clashes and fights with it. There seems to be such a conscious effort, even desperation to write vocal melodies that are different to the rest of the music (or maybe just to show off) that considerations as to what would best suit the music are an afterthought at best. "Because I can" beats "because I should"; and the result is that both the music and the vocals suffer. NeverDie suffers. Occasionally she does come good: for example in certain parts between 2:00 and 2:30 in "Red Marble", then it sounds great; but it doesn't last, Regina soon returns to her wailing battle with the music again. Sorry, but no! And finally "what I do like": Instrumentally, the band is great. They conjure up some powerful riffs, driving rhythms and intricate melodies; and when they slow it down they sound adequately doomy. The songwriting is good and well thought out, although it does lack a bit of variation from song to song despite the tempo changes. NeverDie has their sound, and although it is molded around a tried-and-tested formula, it is still something that they can honestly enough call their own. In conclusion: I've seen NeverDie described as "Gothic Doom Metal", and "Extreme Gothic Metal", but on "The Source of Black Water" they are neither. I would describe them as Melodic Death elements of Thrash and Doom Metal. I fail to find any Gothic influences anywhere. I cannot really pick any highlights off the album, I'd have to choose the songs where the operatic vocals annoy me the least or the instrumentation is good enough to make up for it: if pressed, I'd choose "Water Shine" as my favourite. After listening to "The Source of Black Water" I was interested to hear some material off their previous album "Forgotten World", and discovered 4 tracks off that album available for download from their official website.
There are no growls on these 4 tracks, the sound is clearer (although the drum sound is not as good) and they are more Doom orientated. The vocals are better; some of the problems are still present (or "starting to develop" I should rather say) but much less so, and I found all 4 of these songs better than anything from "The Source of Black Water". I do not know what the rest of "Forgotten World" sounds like, but based on the strength of the 4 songs available from their website, NeverDie seem to have taken a step backwards. If Regina can rein herself in and cut out her needless vocal antics and if she can vary her vocal styles so that they better suit the music she is singing over, and if she can learn to sing with a bit of feeling and emotion, NeverDie would be much better (and "The Source of Black Water" would have been a much better album). Her growls are fine; they just need a little more time to develop into something that could be described as awesome… like a hungry leopard that does not approve of the fence between itself and that delicious McDonalds burger you keep bouncing on the ground in front of it. So that's that; the thingymajigs on my mind map are now all crossed out; and all that remains is the drawing of mind mapping superhero, Captain Brainstorm: with his flowing cape; his tight-fitting top; and his enormous hard hat.
Rating – 65/100
Tracklist
Intro
Ejected from the Depths
Wonderful Night Ahead…
Inner Sense
Red Marble
Sunstroke
At the bottom
Water Shine
Little Songbird
Alone in the Dark
Line Up
Regina Muhamadeeva – Vocals
Damir Muhamadeev – Guitars

Elvira Khairullina – Keyboards

Ramil Haibullin – Bass
Alexandr Kuzmin – Drums
Links
MySpace * ReverbNation * Facebook * Site
6 color styles available:

Style switcher only on this demo version. Theme styles can be changed from Options page.