Browsing articles tagged with " with"

Interview by Matteo Bussotti
Name any italian band you know which is as famous (if not more) abroad as it is in Italy. Done? If you didn't by yourself, add Belladonna to the list. This italian band rose above many other bands, by simply making excellent music, and self producing its own CDs. Their list of successes would simply be too long to put here, then I'll limit myself by telling you: go visit their Facebook page! And, of course, read this interview, for a very nice chat with Luana, singer of Belladonna!
Hi Luana! Welcome to Femme Metal! It's always a pleasure to an italian, successful singer here with us!
 My first question is:
 Edgar A. Poe, Alfred Hitchcock, Kate Bush, Philip K. Dick, Led Zeppelin, Charles Baudelaire, Black Sabbath, Federico Fellini, Michael Nyman, The Beatles, Arcade Fire, Immanuel Kant, Motley Crue, Greta Garbo, Continue reading »
Independent Release
Review by Matteo Bussotti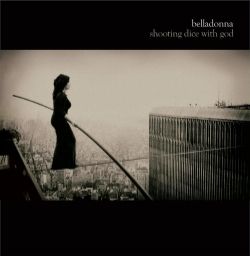 Italian band Belladonna formed in 2005, and since then they gained a constantly growing attention from media, bringing them also to Grammys, which is extraordinary for an independent band. They also claimed (and were recognized ) to have created a new genre: "rock noir". Listening to their latest album, "Shooting Dice With God", it immediately appears the sensuous side of their music, the soft roughness of their sound, and the beauty of their lyrics.
All the songs are capable of creating a very melodic carpet, before pushing you into a distorted, tight, heavy wall of guitars and drums. Continue reading »
Label : Autumnsongs Records/Burning Shed
Review by Davide Torresan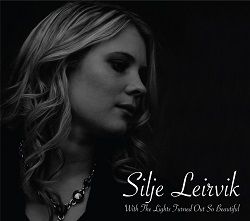 Silje Leirvik is a Norwegian singer-songwriter and this "With yhe Lights Turned Out So Beautiful" is her debut album. You know so little about her since she's still a rather unknown artist, especially outside her native country. The songs she has composed in the demos of 2006 and 2007 are really a rare beauty. Her sweet and gentle voice but at times a bit dark matches perfectly with the sound of the piano or the cello. Her skills as a singer allowed her to win several music awards and in 2006 she joined the Norwegian rock band Madrugada on tour. 2012 was the right year and she focused on her ideas, gathered over the years in her first album. It became really important the collaboration with the producer and composer Rhys Marsh who played most of the instruments in this record. Continue reading »

Interview by Robert Brady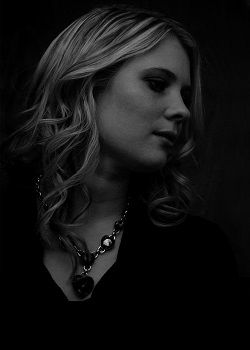 In a country that is notorious for its biggest musical export being Black Metal, Norway has also been building a great legacy of producing some of the top female vocalists, artists and musicians in the world. In modern time in the heavy metal and hard rock community, Norway has produced Liv Kristine ex-Theatre of Tragedy and current frontwoman of her own band Leaves Eyes, probably one of the most beautiful and undisputed powerful operatic vocalist in ex- Tristania soprano Vibeke Stene, Carmen Elise Espenæs of Midnattsol and on the pop side Marion Raven.
However, Norway has certainly been hiding a true treasure and one of the most beautiful ambient and classically minded artists I have heard in quite a while in the lovely Silje Kristin Leirvik. After listening to her debut album "With Lights Turned Out So Beautiful", which was 10 years in the making, I discovered a true diamond and beautiful soul. "With Lights Turned Out So Beautiful", Silje Kristin Leirvik has open the door to her soul and spirit to the world to see and at the same time left the listener room to perhaps find themselves or relate to Silje's personal journey as their own.
Continue reading »
Label : Alfa Matrix
Review by Davide Torresan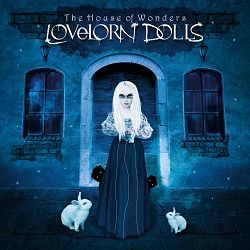 "The House of Wonders" is the debut album of Belgian Lovelorn Dolls, or rather the follow-up of the well received EP  "An Intense Feeling of Affection". Their music is the main result of the work of Ladyhell on vocals and Corpus Christi with music and the instruments. Their musical style can be described as a mix of alternative, rock and electronics and with this release they hope to make themselves known to the fans of this particular musical genre.
As the band stated, the listening of " The House of Wonders" will carry you within an old manor where, between dark and fairy atmospheres, sweet and sick melodies, the listener will ride on a sort of rollercoaster. It's a pity that I couldn't get my hands on the graphic work done for this CD by Gogo Melone, singer and graphic designer for To-Mera and Plague of Stars. It was like to do a half-assed job, but it's better than nothing, right? So here we go. I watched the artwork of theCD thinking that this could give me some clues about the general sound. I immediately assumed that there were some gothic influences and so it was. I heard also some other influences from other bands like Depeche Mode, Oomph and The Birthday Massacre. The first song that I appreciated was "After Dark" with its catchy chorus and heavy guitar riffs. Continue reading »
6 color styles available:

Style switcher only on this demo version. Theme styles can be changed from Options page.