Browsing articles tagged with " without"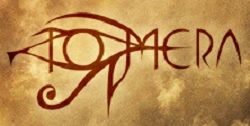 Interview by Alessandra Cognetta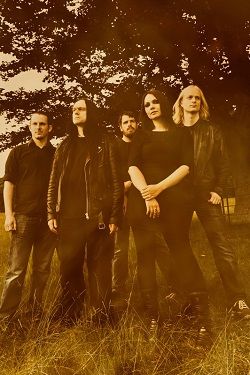 One of the most varied and well-crafted albums of 2012, To-Mera's "Exile" has already been praised in our "Reviews" section and is definitely one of the best records from last year. We took the chance and got in touch with lead vocalist and original founder member Julie Kiss to ask her some questions about the band, her career, Egyptology (!) and the current state of the music industry. Scroll below and dive in to read more!
Hello and welcome, Julie! First of all, a belated wish for a Happy New Year from Femme Metal! How are you and how has 2012 been for To-Mera?
Thanks, likewise. I'm great thank you, life is good right now. As you know, To-Mera have recorded a new album so it's been pretty exciting. All the more so because the album almost never got made… Then when it did, we recorded and produced it all ourselves which was a very new but immensely rewarding experience.
To-Mera's latest effort, "Exile", is a blessing for the ears and an infinite source of surprises (definitely one of my favourite albums of 2012, and I swear I'm a neutral party!). There's plenty of reviews to read around, but if you had to review it by yourself, track by track, from the point of view of someone who saw the record come to life, what would you write?
I think I would refuse unless I had a lot of time on my hands

there is so much going on but the songs are all connected: they follow a plunge into a deep dark place that ends in a sort of spiritual enlightenment… Continue reading »
Singer Catrin Feymark and growler/guitarist Kenny Boufadene, both former member of the Swedish modern metal band ONE WITHOUT, have launched a new project called WE ARE THE CATALYST
The lyric video for the first track from WE ARE THE CATALYST, "Beware of Snakes", can be seen below. The song was produced and mixed by Kenny Boufadene at Studio Meltdown. Says Feymark: "WE ARE THE CATALYST was formed around the idea that our world is upside down, and that it's time to make a change. As long as we accept the world as it is, thinking another way of life is impossible, nothing is going to change. The choice is ours, wether we believe it or not." ONE WITHOUT released an EP, "Numbers", at the end of June via all bigger online music stores (and Spotify). The band previously issued two albums, 2011′s "Sweet Relief" and 2009′s "Thoughts Of A Secluded Mind".
Check their Facebook here.
Interview by Robin Stryker
Illuminata is a new band from Graz, Austria with two multi-talented female singers, Katarzyna Nieniewska and Lisa Tomantschger. Illuminata's three-song EP, "A Frame of Beauty", has a lushly symphonic sound with the added beauty of passages featuring the piano, guitar and flute. Read on to learn more about this exciting new band.
Hello, Katarzyna and Lisa! We're glad you could join us today. Would you tell us a little about Illuminata's history and how you became involved with the band?
Well, the band was founded in 2006 by Luki, who played bass then and Dave. The guitarist of their former band joined and, as they had a pretty clear concept in mind, they auditioned two female singers and a keyboarder. The current line-up exists for about half a year now. We've released three records: the two EPs "Lachrymal" and "A Frame of Beauty" and one full length album "From the Chalice of Dreams".We have played concerts together with Elis and Grossstadtgeflüster and are currently looking forward to performing our first festival. That's Illuminata in a nutshell.
Katarzyna: After a long, tiring and unfortunately fruitless search for a band that would suit my style and ambition, I almost reached the point at which I wanted to abandon the thought of being in music altogether. At exactly that moment, I came across Illuminata's ad and it instantly clicked.
Lisa: Since Illuminata's search for a new singer was quite active, they rather found me than the other way round. One day they contacted me via a social network website and we arranged a meeting where Katarzyna and I noticed that we had already seen each other at university (and an exam we both failed). We instantly got on well and that's pretty much how I became a member of Illuminata.
Who are the other members of Illuminata?
Besides us (the singers), the band consists of Lukas Knöbl on guitar, Dave Slut on drums, Chris Vide on Bass and, for the moment, Sabrina Supan on keyboards.
I was sorry to read that your keyboardist, Sabrina, is moving to Germany. How is the search for a new keyboardist coming?
As said above Sabrina will, for the time being, remain with us as a guest musician so we can be on stage until we find a replacement. So far, we cannot say anything definite about a new keyboarder. We don't want to rush this decision as we are not just looking for some hands to play the keys but for a proper new member of Illuminata; so character is very important to us.
What does the name Illuminata mean?
Our name means, translated from Latin, "the illuminated one". In essence it expresses what we are trying to do, to illuminate people with our music. The female form underlines the influence female musicians and especially we singers have on the whole concept of Illuminata and it also fits to our ideal of the band as a unit.
How would you describe the music on "A Frame of Beauty"?
Although the songs are a bit slower than on the previous album we think they are much more powerful and focused. We are always trying to push our boundaries so it's got a lot of progressive elements in it, yet it is packed with emotion and passion. It simply is Illuminata.
Which bands influenced your sound the most?
We guess that all our favourite bands have influenced the way every single member contributes to the sound. The general style of our sound is however inspired by classical composers like Wagner on one hand but also modern composers like Hans Zimmer on the other.
The third song on the EP is an acoustic track in Polish called, "Czlowiek bez twarzy". What is the song about?
Katarzyna: The English title would be "Man Without a Face". This character in the song is afraid to show his true self, not recognising that he in fact hurts himself and others by always trying to manipulate in order to avoid being hurt. He represents that paradox in human character in general.
In 2008, Illuminata released its full-length debut, "From the Chalice of Dreams". Why was "A Frame of Beauty" released as a three-song EP?
One reason was our technical resources improved a lot at the time compared to "From The Chalice Of Dreams" so we could create orchestration as it sounds on "A Frame of Beauty". However, it took us quite a lot of time to get confident with these new possibilities. As we really wanted to improve in terms of sound with this release, we decided to concentrate on fewer songs in order to do them properly. After all, it took the band and our tireless Master of Sound, Mister Mac, almost a year to finish that record. It wouldn't have been possible to do a quality full-length album straight away. Another reason was that, for the first time, we did not copy the record ourselves. So we wouldn't have been able to realise anything other than the EP financial-wise without the quality suffering.
Of all the songs recorded by Illuminata, which is your favourite and why?
Katarzyna: It's a difficult choice, but one of my favourites is definitely "Czlowiek bez twarzy". The song is based on personal experiences, so it has a great emotional intensity for me.
Lisa: I like "Arnediad Lôr" from the "From The Chalice Of Dreams" album best. Maybe because the song was written before I joined the band and, as we have so much new material already, I don't have to practice it as often as our new songs which means I'm not sick and tired of it yet

Just kidding… I like it because it's a really powerful song, it has a very catchy melody and for me it creates a very special atmosphere.
You have both been involved with music since you were small children. Would you tell us about your musical backgrounds and training?
Katarzyna: Ever since I was a little girl, my family sang a lot at home. At school I sang in choirs and later performed in a musical. During High School I started taking vocal lessons in popular as well as classical singing. Presently I am improving my technique further with a speech-level-singing instructor.
Lisa: When I was young I experimented with a lot of different instruments like the violin, flute, drums, guitar and piano. I have always been singing in addition to that and finally settled for it. I've received professional lessons in classical singing for three years now and an additional five years of training in popular singing. Like Katarzyna I'm currently broadening my horizon with speech-level-singing.
When did you first become interested in metal?
Katarzyna: At the age of 19 which is in fact quite late, I suppose.
Lisa: I think it started at the age of 13. I had braces and a lot of pimples then, so I guess it helped me a lot. I could release a lot of anger and frustration by listening to metal.
What percentage of your music is driven by passion versus technique versus inspiration?
Katarzyna: Technique is a prerequisite of for making quality music but for me passion is even more essential. In my opinion passion is a means for transporting emotions. It's that certain spark that makes music genuine. Inspiration plays a major role in the writing of music. In general these three components have to add up to at least 100%.
Lisa: In my opinion all three factors are equal and it depends on mood and condition; we compose them differently every day but in the end they always amount to 100%.
How has the audience response been to Illuminata's live performances?
Usually the reaction ranged from "Hell, yeah!!!" to "Show us your tits!!!" . No, seriously, so far we've never received a single negative response to our performance. Of course, people sometimes compare us to bands they think are similar, after all the concept of female fronted metal with classical elements is not exactly new. But overall we think people appreciate the "I haven't heard anything like this before" experience we provide.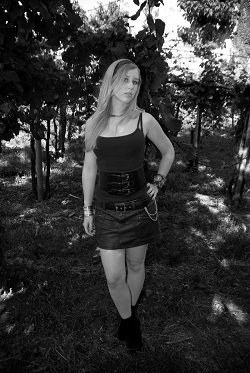 What are the biggest challenges for a new band like Illuminata? Is metal considered underground music in Austria, or has it entered the mainstream?
It is very difficult to be recognised when you are a young band nowadays. You literally need to grope for all the presence you can get which is often quite tiresome and difficult financial-wise. At the moment we finance everything we do from our own pockets. As a band we actually pay equipment, transport, merchandise and new releases quite through our nose. Another challenge is, of course, the search for gigs which often results in "You can play concerts when you've got a name but you can't get a name without playing concerts". Another challenge for new bands is the establishing of a network. We found that especially for a new band it is vitally important to have as many connections as possible. It might not sound romantic but often it matters who you know rather than who you are. However, we think the most important challenge is not to be caught up in all those "problems" and not to forget the music over them. We always wanted our music to determine who we are as a band and we will stick to that. Although metal is a quite established scene, not only in Austria, we think that the flair of underground is in a way essential to metal. It will always be something different or more extreme no matter how many people like it. As for ourselves, we think that in this respect we are pretty much underground of the underground. There are not many Austrian bands that are in a similar vein, though we have many, many young metal bands. Oh, well at least that way no one can accuse us of running with the pack .
If you could go back in time, what would you change and what would you leave the same?
We wouldn't change anything. We think that every phase we went through with this band was a phase of development towards our current level.
What can we expect from Illuminata in 2010?
One thing we can confirm is that we've just been invited to perform at the Newcomer Stage of this year's Metalcamp Festival. So you can definitely expect an overwhelming show there. In general we will be playing more gigs this year than ever before, just check our websites for dates. Furthermore, we are looking forward to release our second long-player "A World So Cold" (that's actually the first time we reveal the title to anyone) this year which is doubtlessly going to be the biggest thing we've ever done in terms of both sound and writing. Currently we are working on the last details within the songs and we will kick off the recording as soon as possible. Again do check our blogs and websites for updates.
Thank you both for taking the time to chat with us today. Do you have any parting words for your fans at Femme Metal?
Stay Metal!!!
Links
Interview by Rachele Valente
Shortly after the last Italian date that took place in Bologna as headliner for the Paganfest, Eluveitie comes back to Italy, but this time as the support act for the Swedish band Sabaton with the Hungarian band Wisdom. On the occasion for the release of the new album (compilation), "The Early Years", Chrigel and Anna gave a little appetizer about it, remembering something of the early beginning of their musical activity. Here you are with our interview!
Today Femme Metal has the pleasure to welcome to Chrigel and Anna from Eluveitie. Hi guys, how are you doing?
Chrigel: Allright!
Anna:

Your last show in Italy was last year in Bologna, as the headliner for the Paganfest. Now you're coming back in Milan, supporting the Swedish band Sabaton. Why did you decide to be on tour with them?
Chrigel: Because we're masochist

No, they were just looking for another band to join this tour and we've been asked and we thought "Yeah, it's just a great opportunity for us to expose our music to a completely new crowd", because in this tour a lot of people are coming for them and it's like a really different crowd. I mean: most of the people like classic heavy metal and stuff so we just thought "It would be cool to present our music to people that maybe don't know who we are"… so… that's why we decided to join this tour!
This is the first tour without your own guitarist, Simeon who has recently left the band and you're playing without Päde, who's coming back in a couple of weeks. Can you explain what happened?
Anna : Well, Päde died unfortunately, that's a sad thing (she jokes with Chrigel). No, he has to do a work-shit and so he couldn't join us and Sime left for a personal decision. We didn't get any fight.
Chrigel : He was actually thinking of it since a year or maybe more… I mean: he just wants to reach some personal goals. He was thinking about it for a long time actually, so yeah, the time has gone.
After the great success of "Helvetios" you released with Nucler Blast "The Early Years", a collection containing "Vên" completely re-recorded and a remastered version of "Spirit". Why did you decide so?
Anna: 'Cuz it's cool

Chrigel: Yeah, I mean: both albums have been sold out since a quite long time and many people were still asking for them so many people actually told us "Yeah, you should release them", like management and the record company. Everybody told us "Yeah, re-release it, seriously!". Everybody wanted that, but we thought "That's cheap to just re-released it, it's not that cool, we don't want to do that!" and then we had the idea to completely re-record "Vên" which sounded for us at least like an amazing idea, because, you know, those songs are about 10 years ago, those songs are kinda developed together with us and we just thought "It would be cool to re-record it again and just see how the songs sound today", so yeah, that's why we decided to do that!
Just before the release date of "The Early Years", you published on your official Youtube channel a lyric video for the song "Lament". If I don't get wrong you said you had completely revised the song. What can you tell us about this choice?
Chrigel: To be honest, I wasn't too happy with the old lyrics. I mean: the original lyrics were written from a point of view of today looking back to the time of Helvetians and I actually made the exactly same thing but with the time switched and the lyrics now, the new version, are also looking back to the Helvetians but just from 2000 years later. Helvetians were already Romanized and stuff and it's written from that point. That's a different version but I prefer it!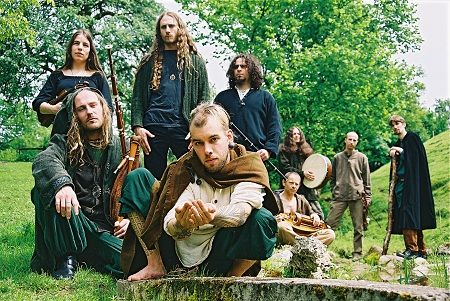 "Vên" was released in 2002. At first, there was a song more you couldn't finish to write. Now, in 2012, this song is finally completed: "Divico" will be part of your own edition of "The Early Years". Why in Nuclear Blast version of the album the song will not appear?
Chrigel: One reason why we did this now is also because of our 10th anniversary and we just thought that it would have been cool to do something special as well and also to give people something that just comes directly from us. It's like a personal birthday present or something like that! That's also why we did this own edition because every little detail about the album is done by ourselves, I mean: everything is done by ourselves. We wanted to have something special on that too so that's why!
Can you tell us something about "Divico" song?
Chrigel: That's cool! I like it!
Anna: Yes, I like it too.
Chrigel: It's just a song about a character of Celtic history which played an important role in the Gaulish Wars and the history of Helvetians.
You have changed some lyrics too. How did this decision come out?
Chrigel: We revised them, the lyrics basically are still the same, especially the Gaulish part in the lyrics, I've just corrected, you know, because it was 10 years ago and my Gaulish back then was "very little" and very bad, especially the song "Uis Elveti", the lyric was catastrophic, if it comes with the grammar and everything it was really, really bad! Today I know much more about the Gaulish language and I've just corrected. I mean: the lyric is still the same, it's just in a better Gaulish

If I'm right you're planning a big show in Zurich, this December, the second edition of your own festival "Eluveitie and Friends". Can you tell us something about this show?
Anna: That's a great opportunity to make a own festival and invite bands and friends of ours even if something arrive many people that we ever known that's pretty cool.
Chrigel: That's actually a kind of "special guests", we basically invite bands from somewhere, bands we toured with and then there's always a kind of "special guests", it could be anyone.
Anna, let's talk about your upcoming solo album. Why did you decided to work on it? Are you excited about it?
Anna: Yes, I'm very excited! I decide to start on my own stuff like, I don't know, two years ago but in between I did stuff… It just kinda happened and I don't plan anything. More people behind me pushed me to do it… It's a lot of kind of developing.
In these years you have joined many side-projects playing different instrument and singing. How did you manage to do something? What are your personal plans now?
Anna: I don't really think about what I gonna do in the future, what I doing in the moment is just music, music and music and not really anything else. I'm really happy about this and I have to be proud of it and Eluveitie is always first of course and so everything else is just filled around…
What are your future plans?
Chrigel: Pretty much as she said. I mean: right now we're on tour until next Spring or so… I mean: I'm pretty sure we'll work on new material for a new album, to be honest we've already started but yeah, we don't have many plans exactly.
Thank you for your time. Would you like say something to our readers?
Anna: You're awesome! Thank you!
Chrigel: Thanks for your interest in Eluveitie!
Links
MySpace * Facebook * Twitter * Site
Interview by Connie Bach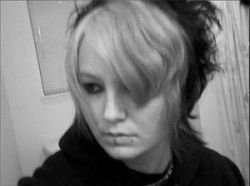 Don't take this album lightly. It isn't your average metalcore album. It is far more intense. Guttural growls, with angelic clean vocals mixed in, is probably a description that has been offered before. But the way Kierston uses her talent, combined with a varitable onslaught of sound, equals nothing I've run across before.
Hello, Kierston. For the Suffering is a recent, welcome find for me. For the Suffering has a powerful sound with a lot of energy and thought behind it. What's going on now?
We're currently doing a lot of writing, recording and playing show
s every chance we get. Our focus right now is to keep it diverse and intense loaded with hooks that will keep our fans head banging and singing along until we hit the road and bring it live!
Your Myspace blog says you are working on a new album. What made you guys decide to release four tracks so early? That's pretty cool.
We had a bit of a delay in releasing our new tracks due to a recent change in band members. Because of the delay we had plenty of time to write and not enough patience to keep it to ourselves!
Kierston, you do a great job blending clean vocals with searing growls. Why did you use more melodic vocals, at least on these tracks? If this is a trend that the album will follow, what encouraged it?
Listening to the first FTS album we all realized there was plenty of aggression and brutality but it was just a taste of what we all wanted to do. We all love metal, no doubt, but "Life Without a Cure" is just another side of music we enjoy. We wanted to share that with our fans. As far as this continuing, it's a strong possibility but we never know for sure what's next until we start writing…but I promise it'll be worth waiting for!
"Belly of the Beast"is such a deep song, especially considering its simplicity, only using an acoustic guitar. What does the lyric "I'm finding all my remains deep in the belly of the beast" stand for? What is the whole story?
"Belly of the Beast" was very real and raw for me. This line refers to the feeling of being emotionally consumed and destroyed by an abuser, specifically in sexual abuse. The entire song is a battle between the predator and the prey. The simplicity in the music was a reflection of the isolation felt by the victim. Definitely a message meant to be heard clearly.
As I said the song is lovely in its solemnity and simplicity. Why did For the Suffering round out the EP with an acoustic track? It's a nice touch.
On our first album there is a much more aggressive version of the same song, most people wouldn't even realize because of the vast difference. The song carried a much heavier meaning and I chose to do an acoustic version later on for this reason. The music had to fit the message, and the message was simple yet devastating.
Kierston, earlier, I refered to the two contrasting vocal styles you use, both melodic and aggressive. My question is: what drew you to the darker, more aggressive vocal style you use?
As I said earlier, it's very important that not only is the message heard but also felt in the music. We touch on a lot of darker subjects in our music, all things we strongly believe in. The music is simply saying what words cannot.
How did you develop the talent you have? What sparked the interest and how did it grow?
I've been singing as long as I can remember. I honestly have no idea what started it, I can't recall a time when I wasn't passionate about music but it really flourished when I got my first guitar and started writing my own music. At first I stuck to acoustic, writing songs similar to "Belly of the Beast". But joining FTS awoke a whole different animal in me that I don't think I could stop if I tried.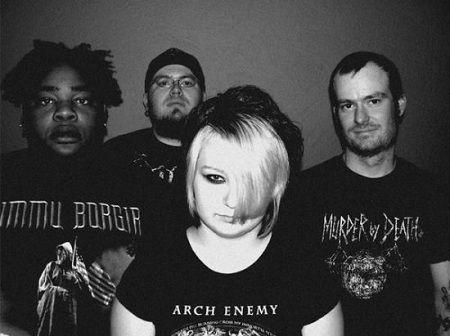 Shifting focus to For the Suffering as a whole, what are the band's future goals? Specifically, how do you envision Marty, Dave, Ryan and yourself a few years away? What would be the ultimate achievement?
We would love to tour soon and spread our music far beyond the U.S. Ultimately, we want to tour full time and see where that leads us. "Fame and fortune" isn't what we are going for…but if we happen to get rich doing what we love, we won't complain! Based on online information, Brian is currently not playing bass. I've always heard that bands bond like families. What goes into finding a band member?
Although ability and talent plays a huge role in each member, we are all friends before we are band mates. It's not easy having to sacrifice the time, money and effort as individuals and as a unit. But you're much more willing to do so when there's a solid bond between each person in the band. We all had to fit that bill in order to be a part of FTS and we had to look for someone who could do the same.

What happens if and when musical tastes of different band members clash? How do you resolve them? Apart from keeping relationships among band members healthy, why is it important to reconcile these differing interests?
We don't necessarily try to reconcile our different tastes in music, we try to embrace them, allow them to influence and inspire us. Between all the members of FTS, we cover a lot of ground musically. This seems to allow us more room to write, brings more ideas, and puts more passion into our music.
Building on that, is there any one artist within the metal community which all of For the Suffering's members can agree is influential?
Well I'll be honest. No, there isn't just one. I can't possibly choose just one haha, sorry! So for the sake of compromise, I'll make this short. Ronny James Dio, Devin Townsend, Rob Flynn, Iron Maiden, Rush, Angela Gossow and David Gilmore.

Keeping on with that thread, how have For the Suffering's other members, and fans, changed you in the last few years?
FTS is like a band of brothers, we've had to learn a trust and commitment to each other enough to endure a lot of hard work and frustration, its impacted and changed us all. And our fans quickly become our friends. We have had many GREAT fans that have helped us out a lot! We wouldn't be here if it weren't for our core!
I've been to a few concerts in the last few years, enough to realize that the audience has a big impact on a show once it begins.
What is the most hilarious, insane, and/or moving memory you have of touring or performing? If the guys want to contribute their perspectives on the same event, that would be awesome.

Encores, unexpected new fans, sharing the stage with some amazing bands, seeing people sing along to your songs, rocking out so hard you puke, epic on-stage injuries, ALL the good stuff that comes with making music!

How has the Internet benefited your connection with fans? How does Clovis's music scene impact the band?
The internet has been a great expansion to our networking and keeping in touch with our fans, but most of our fans are made at shows. We try to connect with the crowd on and off stage and keep in touch through the web. Clovis fans, although this is a small town, have been supportive and many of them are great friends!

What would you guys like to throw out there to the public?
Be ready for some new songs and upcoming shows! And HUGE thanks from FTS to everyone who's been such a huge part of helping, promoting or supporting us!
Links
6 color styles available:

Style switcher only on this demo version. Theme styles can be changed from Options page.