Browsing articles tagged with " world"
Label: Bakerteam Records
Review by Tony Cannella
"Paint the World" is the full-length debut from the Italian power metal band Sinheresy. They already made a positive impression with their 2011 EP "The Spiders and the Butterfly" and with this new full-length the band has certainly raised the bar to an even higher level.
The orchestral opening to "Last Fall" segues into full-on power metal riffing and the power metal vocals of male singer Stefano Sain starts off before Cecilia Petrini joins in with her soaring vocals on the chorus. This is song is just a heavy-as-hell exercise in top-notch power metal. "The Gambler" follows seamlessly with more straight-forward, hard charging riffs and "Paint the World" continues to find its groove. Cecilia takes the lead on this track with some hefty contributions from Stefano and this is a song that packs some serious heaviness combined with a combustible melody and those riffs are just huge. Continue reading »
Label : Road Show Productions
Review by Tony Cannella
France's Mystery Blue has a long history that goes back to the late 70s. They released their self-titled debut in 1984 and then another one in 1986. Aside from a few demos, the band fell silent until they resurfaced in 1998 with their "Spirit of Your Song" album. Thankfully, since then they have continued to release new music and have just released their latest album "Conquer the World", which is a genuine, no-holds barred slice of traditional heavy metal and also an album that is pure Mystery Blue.
The pounding drums intro the opening track "Conquer the World" as the heavy guitars join in as well as Nathalie Geyer's powerful vocals. "Innocent Crime" is next and is dominated by a heavy and fast tempo guitar riff. The material contained on "Conquer the World" is pure metal and it very rarely falters. Continue reading »
Label : Twilight Zone Records
Review by Tony Cannella
My first introduction to the double female fronted Austrian band Illuminata came via their impressive EP, "A Frame of Beauty" in 2009. Now, the band has released their second full-length album "A World So Cold". Their music is a coming together of symphonic power metal combined with movie score type music. Illuminata is a six member band featuring three males and three females – including two female lead vocalists.
The intro "Ashes of Times" is an orchestral piece that sounds like it's ready for Hollywood. It is a cool intro that segues into the piano opening of "Cold Hands Warm Hearts". Continue reading »
Interview by Miriam C.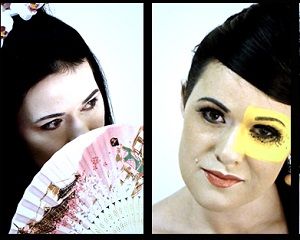 After some painful band splits (we have already seen her in action with Axxis and Xandria), the German singer Kerstin Bischof has decided to going solo (helped by her husband – and former Axxis guitarist – Guido Wehmayer) with her first independent offering called "Project Ava", that at the moment is only avalaible digitally via ITunes. Read what she says about this new musical adventure in the following interview.
Hi Kerstin, first of all thanks for accepting the interview! It's an honour!
Hi Miriam, thank you for the opportunity to talk about my music

As an artist what is your background and influence and what is the fact that triggered you to become a singer?
There is no single fact that triggered me to become a singer. It was always an urge or a drive inside me and I absorbed everything musical around me. A big influence was Kari Rueslåtten when I was a teenager. Nowadays it's artists like Tori Amos and my husband Guido Wehmeyer who inspire me the most. Continue reading »
Independent Release
Review by Matteo Bussotti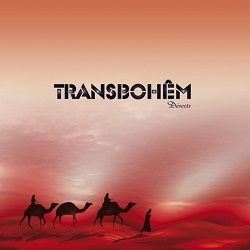 Transbohêm classify themselves as World Prog Metal, which is a pretty ambitious definition, if you ask me. Nonetheless…it's the most correct one! Sincerely, I've never heard anything like this before, their sound is unique; you'll find metal, with frequents changes of tempo, rhythm and atmosphere, passing from prog metal to arabian music, for example. This album is very challenging to listen to, simply because it always keeps your attention at a high level. Claire, the singer, doesn't actually "sings" she pretty much adds to the general atmosphere with her vocal abilities, creating a very suggestive result. In my previous reviews, I said multiple times that you would or wouldn't have like a certain album because of its particular genre. "Dèserts" is very strange, but…you cannot like it, even a little bit; it's so full of things you'll surely find an aspect of it you'll like, it may be the arabian, almost "funky" middle part in "Hun's Parade" or the powerful metal intro in "Caravan", you'll surely find something (or all) entertaining. And…I think this is the biggest compliment I can give to any band, to have a really catchy, "world" sound which can appeal to everyone, despite being very particular. Being for the most part instrumental, it may be difficult to get exactly the theme for every song, and so I'll write them here for you, just like the band explained them, to make you better understand all the subtexts behind every songs (because they deserve to be known, they're beautiful): "Caravan" refers, with its sound, to the peregrinations beduins do in the desert (nonetheless it's the "title-track") and they defined it as an "acoustic trip". Very appropriate. Continue reading »
6 color styles available:

Style switcher only on this demo version. Theme styles can be changed from Options page.