Browsing articles tagged with " your"
Label : Ravenheart Records
Review by Tony Cannella
From Rome, Italy the Gothic metal band Maledia released their debut album "She and Her Darkness" in 2009. It was quite impressive for a debut and now finally three years later they follow that up with a 7-song 38-minute EP "Your Angels Cry".
At 38-minutes it is obviously longer than your average EP but not long enough to be considered a full-length. "Your Angels Cry" is a heavier album than their debut and a bit darker, and injects their Gothic sound with a bit of a Black Metal influence. This is never more evident than on "Obscura" which sees one of the more bizarre vocal duets of the year, with female vocalist Luana Imperatore teaming up with the Italian Black Metal growler Agonia Blackvomit. Continue reading »
Label : Stunvolume
Review by Matteo Bussotti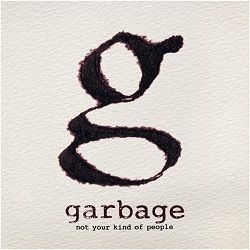 90′s Rock iconic band, Garbage, is finally back on the scene with their latest album: "Not Your Kind of People". For those of you who don't know Garbage, let me just say they feature Butch Vig (You know Nirvana's "Nevermind" and Foo Fighters' latest album, "Wasting Light"? This produced these albums, along with many others) on drums, Shirley Manson (one of the most famous and talented female singers of the last two decades, at least), Steve Marker on guitar and Duke Erikson on bass. The made some pretty famous songs, like "Cherry Lips", "Only Happy When It Rains" or "I Think I'm Paranoid". Do you remember now? So, are you ready for the time warp? Continue reading »
Label : Alfa Matrix
Review by Davide Torresan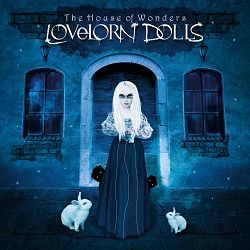 "The House of Wonders" is the debut album of Belgian Lovelorn Dolls, or rather the follow-up of the well received EP  "An Intense Feeling of Affection". Their music is the main result of the work of Ladyhell on vocals and Corpus Christi with music and the instruments. Their musical style can be described as a mix of alternative, rock and electronics and with this release they hope to make themselves known to the fans of this particular musical genre.
As the band stated, the listening of " The House of Wonders" will carry you within an old manor where, between dark and fairy atmospheres, sweet and sick melodies, the listener will ride on a sort of rollercoaster. It's a pity that I couldn't get my hands on the graphic work done for this CD by Gogo Melone, singer and graphic designer for To-Mera and Plague of Stars. It was like to do a half-assed job, but it's better than nothing, right? So here we go. I watched the artwork of theCD thinking that this could give me some clues about the general sound. I immediately assumed that there were some gothic influences and so it was. I heard also some other influences from other bands like Depeche Mode, Oomph and The Birthday Massacre. The first song that I appreciated was "After Dark" with its catchy chorus and heavy guitar riffs. Continue reading »
Label : Arcane Records
Review by Luisa Mercier
Schoolcraft is the solo project of Lindz Riot, singer of the Canadian gothic rock band Mary and The Black Lamb.
As solo artist, she decided to show us her skills with piano, since she is classically trained, drawing her inspiration from nature, fantasy, orchestral music and trip-hop.
"Your Mind" is a 2-track single which features the title track and "Where You Go".The first is a simple piano-driven ballad, sweet and melacholic. The mood reminds me of singer songwriters like Kirsty Thirsk or Johanna Stevens. "Where You Go" is more electronic based, with a trip-hop vibe. The vocals are more sensual and less naive, feels like floating in the air.  If this is just an appetizer of the album that will come, I will be really glad to listen to it! These two tracks sound really promising and diverse, so I am eager to listen to what she can do on her own! Continue reading »

Interview by Tony Cannella
As she enters into her 30th year as a recording artist, Doro Pesch shows no signs of slowing down. In fact, she continues to be one of the hardest working and driven musicians in all of rock, yet through it all she remains one of the nicest and down-to-earth people you will ever meet. With her new album "Raise Your Fist" being her most successful in years, Doro is gearing up for a busy 2013 and beyond. That is good enough reason to catch up with the metal queen and get low down on what lies ahead.
You were recently on tour in Europe for about a month before Christmas. How were the shows?
Yeah, we were in Germany, England, France, Czech Republic, Belgium, The Netherlands. Everybody was singing along, getting so excited. I really felt the new songs sounded awesome. The tour was mostly so out. 3 or 4 gigs were 99% full and all the other gigs were sold out. As we went on with the tour, every day we had some new news about shows selling out. It was great, so I think the record did really well and that was one of the reasons why there were so many people at the concerts. The whole tour was, I think the best tour we did in, oh god, I don't know in how many years. Playing packed places that's always so, so great. I hope when we do the American tour people will be just as excited, I'm so looking forward to it. But Yeah, I think the album was totally embraced by the fans and sometimes I saw some comments on the internet saying 'you guys don't play enough of the new album' and I didn't expect that because usually everybody wants to hear all of the classics. We did a set list where we combined all of the best songs from each album, but then sometimes we played more of the new record. In the States it came out a little later than in Europe and it made the billboard charts at number 64. I tell you, it moved me to tears, I was so happy to hear that, because you know how much America means to me, and that was the icing on the cake.  Continue reading »
6 color styles available:

Style switcher only on this demo version. Theme styles can be changed from Options page.