Label: Out of Line Music
Review by Tony Cannella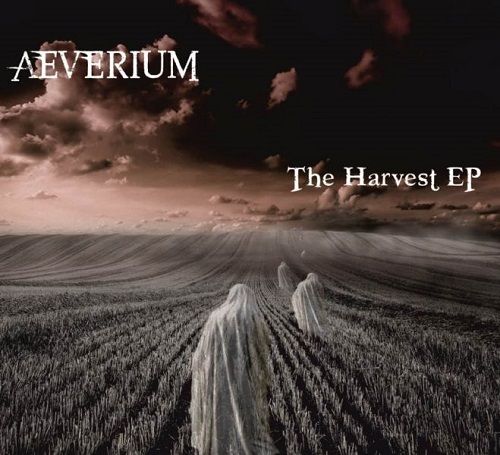 Aeverium is a male/female fronted melodic metal outfit from Germany. Their debut EP "The Harvest" was released last year and unfortunately it kind of slipped through the cracks, but it is good enough to get a review now. In watching some of their YouTube videos it is easy to see that this band has a lot to offer in both a studio and live setting.
The electronic flavor of the opener "Do You Remember" gets things going, before settling into a melodic metal groove. This is a strong opener and one that gets you pumped for what is to follow. The two vocalists work well together. The female singer Aeva Maurelle has a vocal style that is night quite operatic but she does possess a great range and the male Marcel Romer alternates between a gruff melodic metal style and a harsher vocal style. Musically the band does some fantastic harmony stuff and goes off on heavy tangents while always coming back to a melodic base. Next is "Rest in Peace" which has got a cool, dark vibe to it; with a title like that how could it not? "Heaven's Burning (Harvest Time)" is a fantastic track, which reminded me a bit of Amaranthe. "The Ground Beneath Your Feet" ends things on a melancholic note and leaves the listener wanting more.
Overall, "The Harvest" EP is a pretty impressive 17-minute CD. Aeverium is a band that could make a positive impact on the metal scene in the coming year and beyond.
Rating – 88/100
Tracklist
Do You Remember
Rest In Peace
Heaven's Burning (Harvest Time)
The Ground Beneath Your Feet
Line Up
Aeva Maurelle – Clean female vocals
Marcel "Chubby" Römer – Clean male vocals, harsh vocals
Michael Karius – Guitars
Andreas Delvos – Keyboards, sounds
Lars Dannenberg – Bass
Klaus Radtke – Drums
Links