Label: Standby Records
Review by Tony Cannella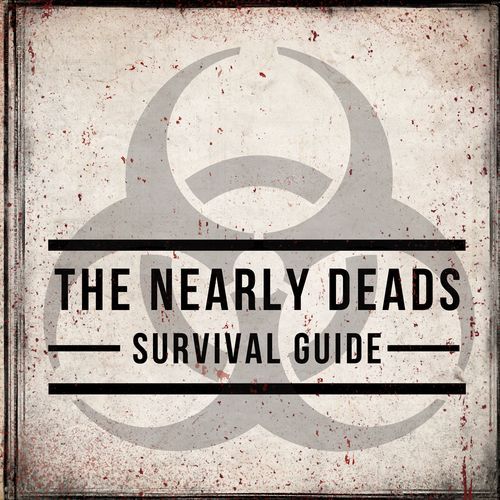 Hailing from Tampa, Florida, The Nearly Deads are a modern hard rock band with a definite amount of commercial viability. The band has since moved on to the country music capital of the world Nashville, Tennessee, but fear not, the music that can be heard on their new 6-song EP "Survival Guide" is the furthest thing from country music as you can imagine. Instead The Nearly Deads stay true to their modern hard rock roots.
"Survival Guide" is my first exposure to The Nearly Deads and I was kind of surprised. I guess I was expecting something a little more gothic, but what we get is hard rock that is more reminiscent of Paramore or Garbage, in fact I would describe them as a heavier Paramore and it all makes for a winning combination. The 21-minute EP moves along pretty quickly beginning with the opener "Brave" and into the best tune "Never Look Back". The songs are pretty up-tempo and memorable. "Reasons" is probably the heaviest track and another highlight.
Overall, The Nearly Deads are a band with a tremendous amount of potential as far as reaching a wider audience. Don't be scared off by their name, the "Survival Guide" EP strikes the right balance between uncompromising hard rock and more accessible modern rock.
Rating – 84/100
Tracklist
Brave
Never Look Back
Changeover
Reasons
Fact & Friction
Never Look Back (Reanimated)
Line Up
Theresa Jeane – Vocals, Keys
Steven Tobi – Lead Guitar
Brandon Barnes – Rhythm Guitar
Kevin Koelsch – Bass
Cory Walen – Drums
Links
Latest posts by Miriam Cadoni
(see all)