Browsing articles tagged with " album"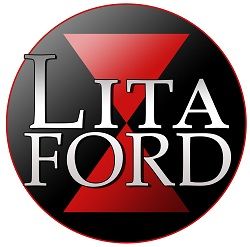 Interview by Tony Cannella
The Queen of Metal is back (again)! After her breakout LP "Living Like a Runaway", Lita comes back with a kick-ass live album called "The Bitch Is Back… Live" so we have took the occasion to get more updates about this fantastic live CD and her next projects! 
Hey Lita. I was just listening to the new live album, "The Bitch is Back… Live" and I think it's really awesome. Are you pleased with the way the live experience came through on the record?
Yeah, I am. You know, live albums are tricky. You can feel everything that goes on and hear everything that goes on, you really can't cover shit up on a live album, so it better damn well be real. This album has a lot of energy, it has true energy. We are truly happy to be playing and truly happy to be on that stage rocking and it shows. It's kind of a funny album; too, it has a little twist of humor to it. We're really happy with it.
Yeah, it definitely sounds like there is a lot of enjoyment. You left in a lot of the between song stage banter which is pretty cool. It does come across as an authentic live album.
Continue reading »
Independent Release
Review by Davide Torresan
ElupiA is a symphonic metal band coming from Japan. As initial description it could be too much generic, but there are two interesting elements you should know. The first one is the unusual and unexpected presence within the line-up of two keyboardists. By one side this choice contributed to strengthen the rhythmic section, while by the other it has enriched the band sound.
"Wilderness" is their debut (mini) album with which they look out to the renowned metal scene of the Land of the Rising Sun. The second feature of this group through which it stands out from the other clone bands of the European acts like Nightwish, Within Temptation and Epica, is the ability of mixing classical music, rock, electronics, little hints of jazz (listen to "Risky Wine") and, sometimes, techno. Continue reading »
Interview by Matteo Bussotti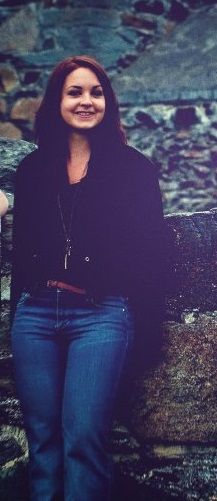 Psychedelic rock, stoner rock and metal in a well-crafted mixture? This is what High Priest of Saturn are! We interviewed the singer, Merethe, to hear something abound this new band's history, their plan for the future (watch out, a new album is coming!) and more stuff. Ladies and gentlemen, here I introduce you Merethe Heggset from High Priest of Saturn! Enjoy!
Hi Merethe! Welcome to Femme Metal, it's a pleasure to have you here! My first question is about the band: how did the whole project start?
I wrote a few songs that I wanted to try out with a band (I had never played with a band before), Robert and Andreas helped me out and the songs evolved. We decided to record a two song demo, which people seemed to like a lot, so we continued writing and the band progressed and changed further into what it is today. Robert moved to Oslo and is now in a great band called Spectral Haze.
What can you tell us about the band's name? I guess it's related to the whole "60s psychedelic" world and imaginary, and…it's very fascinating, let me say that!
We wanted something related to Saturn, as the mythology and symbolism of it appeal to us and fit our music well. Andreas came up with the final name, and we thought it was perfect. Continue reading »
Label : Sound Age Productions/Napalm Records
Review by Vard Aman
Arkona (Аркона) have existed for only 10 years (well, 11 now), it feels like they have been around much longer given their achievements. 11 years ago, Masha Arkhipova and Alexander Korolyov, two members of a local Slavic Pagan society decided to form a band called Hyperborea, which a little later, and after gaining more members, changed their name to Arkona (named after the last Slavic fortress destroyed by the Christian invaders). They wasted no time; in late 2002, they recorded and released their first demo entitled "Русь" ("Rus") and followed it up by their arrival on the Russian underground live scene, where they quickly gained popularity. After a a complete line up change around Masha in 2003 (the line up which has been together ever since), their debut album "Возрождение" ("Revival") was released in 2004. Continue reading »

Year 2013…
After 2 years of creative silence, we are back in the studio recording our 3rd – yet untitled – official surrealistic album. The recordings are currently taking place in Athens (Greece) & Oslo (Norway). We have parted ways with the French company Pervade Productions/Manitou Music/Thundering Records, which released our albums ''No Light but Rather Darkness Visible'' (2008) & ''Esoterica'' (2010).
Karmic Link are also happy to announce & welcome Kim ''Kimbo'' Gustavsson (ex-System Shock, ex-Taketh, ex-Deviant Breed), a multi-instrumentalist musician, to their ranks. Kim, who hails from Sweden, performed with Karmic Link as a live session drummer in Scandinavia, back in 2010. He will record all guitars/drums/bass for the new Karmic Link album. Continue reading »
6 color styles available:

Style switcher only on this demo version. Theme styles can be changed from Options page.