Browsing articles tagged with " alternative"
Label: Underground Symphony
Review by Tony Cannella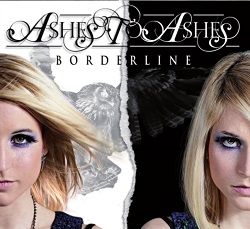 We always mention how the country of Italy is becoming the epicenter for female fronted bands. Well, the band Ashes to Ashes are a bit different than the majority of Femme Metal bands coming from that part of the world. Instead of the usual symphonic, gothic metal styles Ashes to Ashes are an Alternative metal band from Genova, Italy. The band were founded in 2010 and in 2012 flew to New York to record their debut album as well as play some shows and even found the time to film their first video for the opening track – and one of the standout tunes, "Alice's Song".
Ashes to Ashes are fronted by Marta Vassallo who alternates between a clean singing voice and really aggressive growling vocals. Continue reading »
Label: Chiral Records
Review by Tony Cannella
Ganglion is an all female hard rock band from Japan. Their style is an eclectic mix of genres, but mostly focuses on hard rock and alternative which can be heard on the second mini album "Rising".
The track "Rise" opens things and this is a pretty much straight-forward hard rock tune with a rumbling guitar riff. The next song is where the band delves into experimentation a bit. "Beyond the Screen" offers a bit of an electronic flavor at the beginning and has a funky bass line, but it also has its bombastic moments. The next track "Loser" has a punkish vibe to it and the following track "Wonderland" is a beautifully played instrumental with a techno/alternative sound. The EP is concluded with the hard rock and pop flavored "Tonight". Continue reading »
Label: Smash Fabric Records
Review by Tony Cannella
Ann My Guard is an alternative metal band from Budapest, Hungary. Their new album is out now and it is entitled "Innocence Descent". The album features 13-songs of melodic, guitar driven music. It's all good stuff!
The eerie piano led 1 ½ minute album opener "Enchant" starts us off and it becomes apparent that we are in for something cool. "Grey Witch" continues the vibe from the previous tune all the while becoming increasingly heavy before unloading a barrage of heavy riffs and an up-tempo melody. "Dark Sea Blue" has a melancholic feel to it. This is a great mid-tempo song. "Ivory Ballad" is among one of the better songs. This track has a monstrous riff which builds slowly and the song changes tempos several times. Continue reading »
Interview by CriX
Medeia
is a bright star in a sea of monotonously predictable heavy bands.  This Tampere-based band, with their sound so fresh and brutal, gained the attention of the specialized media with their 2013′s album "Iconoclastic" getting rave reviews. So, Femme Metal Webzine have had the honor to chat with the female vocalist and the keyboard player Laura Dziadulewicz (with the help of Janne and Samuli). Let's read what Laura herself  says about the upcoming plans of the band…
Continue reading »
Label: Flower Army Records
Review by Luisa Mercier
Elizaveta is a Russian, USA based singer songwriter that I already come to love and appreciate with her previous record "Beatrix Runs". She plays an elegant, classical influenced adult pop that is paired with beautiful videos like the one for "Dreamer". After leaving her former record label, she recorded this new EP and as always it is very high quality music. The record is opened by the title-track, a beautiful song with a magnificient strings background crowned by her sweet, vocals. I was really pleased when I got to listen to it for the first time and it just confirms her talent. "Red Balloon" is quite different on the other hand. She was used to play piano based music, quite slow paced, while here she tries an electro track with a clear dance vibe, very cheerful and happy.  Continue reading »
6 color styles available:

Style switcher only on this demo version. Theme styles can be changed from Options page.
Archives