Browsing articles tagged with " alternative"
Label: Rune Grammofon
Review by Warren Mayocchi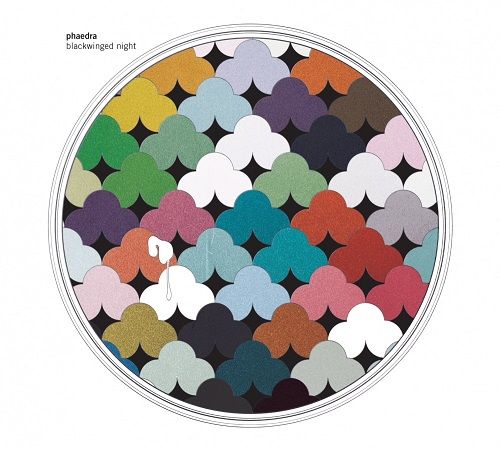 Take a dreamy flight into the "Blackwinged Night". Phaedra is primarily the work of Ingvild Langgård with the assistance of accomplished guests. This album is the sequel to a 2011 album titled "The Sea". If you have a look at the cover art on the two albums there is an obvious style connection. The band call themselves alternative/folk/soul however that does not adequately describe the moody sound landscapes that are present on this album.
At first listen the contemplative vocal performance is the dominant sound on this album, with music as an atmospheric, rhythmic background wash. However, on re-play the minimal music reveals itself to be heavily layered and more complex than it sounded the first time through the ears. There are a couple of reasons why I missed it on the first listen. Continue reading »
Label: Relapse Records
Review by Warren Mayocchi
Royal Thunder have let our ears tune into what seem like songs of personal and emotional experiences. Looking through the lyrics and attempting to choose a theme, I will go with – freedom. There are many ways that a person may enter a crucible, however on exit there can be a few emotions, but a common one would have to be a sense of relief at having survived the experience and being free to live again. MLny Parsonz, Josh Weaver, Evan Diprima and Will Fiore show us emotions from the crucible and then the poignant relief of survival. The band is very competent, they will be a powerful force on stage, but the highlight for me is the voice of MLny Parsonz.
On "Crooked Doors" the band provide several musical styles, I would say that they generally have an alt rock sound. Continue reading »
Independent Release
Review by Tony Cannella
When it comes to female fronted metal, the awesome country of Italy has produced some of the best. To this point it's been mostly symphonic, operatic, power metal (with a few exceptions). Well, the band Never Trust offers something a bit different to the mix. Their debut album, "Morning Light" has more of an edgy, punk-ish, alternative metal vibe.
The opening track "Fade Away"comes flying out the gate like a shot of adrenaline. For 11-songs and about 39-minutes, Never Trust maintains a consistent, straight-forward approach. The songs are aggressive yet still maintain a catchy, basic rock and roll vibe. "Worthless" is another powerful song. The third track, "Rebound" is a cool mid-tempo number which has a ready-for-radio vibe – and is therefore – one of the more accessible tracks we have here. Continue reading »
Label: Ferocity Records
Review by Tony Cannella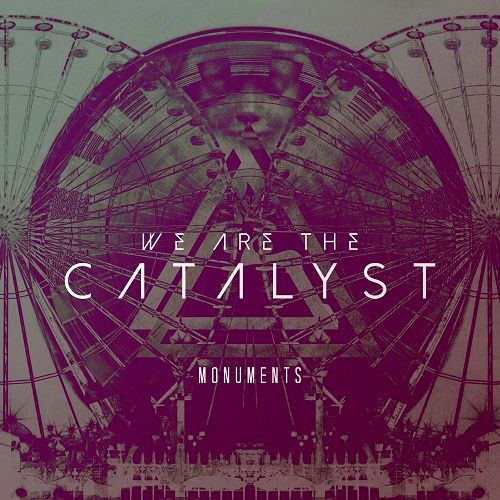 We Are the Catalyst is an Alternative metal duo from Sweden. Catrin Feymark is the female vocalist and she is joined by male vocalist and multi-instrumentalist Kenny Boufadene. Both are from the Swedish band One Without – who were a pretty awesome band in their own right – and has joined forces to release a debut album called "Monuments". The fact that these two are from One Without definitely piqued my interest.
We Are the Catalyst are certainly one talented duo. Catrin Feymark is the main vocalist but Kenny Boufadene chimes in from time to time with his rough vocal delivery. It really is an awesome combination. The opener is "Fight for Air" which features some killer vocal harmonies and a bit of a Paramore vibe – only heavier. Continue reading »

 Intervista raccolta da Arianna G.
(con un grossissimo ringraziamento ad Andrea Carbone)
Umiltà, disponibilità e soprattutto fierezza sono le caratteristiche che contraddistingono la bellissima Cristina Scabbia, lead singer femminile dei Lacuna Coil, che proprio in questo freddo mese di Novembre tornano on the road pronti a promuovere "Broken Crown Halo", omaggiando tutti i fan italiani regalando loro 4 date imperdibili su tutto il territorio. In occasione della prima data Italiana tenutasi a Bologna, abbiamo incontrato presso lo ZR la bella frontwoman milanese che, in questa lunga ed esaustiva chiacchierata, ci ha raccontato qualcosa in più sull'ultima fatica discografica, senza disdegnare qualche argomento piuttosto personale..
Continue reading »
6 color styles available:

Style switcher only on this demo version. Theme styles can be changed from Options page.