Browsing articles tagged with " alternative"
Label : Adore Records
Review by Tony Cannella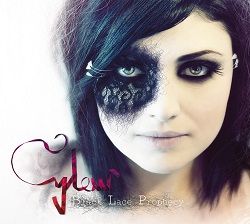 Born in France and raised in Los Angeles, CyLeW has an interesting musical pedigree and on her second album "Black Lace Prophecy" she and her band showcases their brand of infectious, darkly romantic and ethereal alternative hard rock with pop overtones. "Erase the Scars" is an okay opener, but it is the next song that initially made an immediate impact for me. "Survivor" is just a flat out great song which is the perfect showcase for CyLeW's emotional vocal style. The band also made a video for it which is worth checking out on their web site. "Dizzy" opens with a simple rock guitar riff and CyLeW's breathy vocals are the highlight here. Continue reading »
The Sevendust, Coal Chamber, Lacuna Coil tour rolled into Hartford, Connecticut and played to a packed and crazy house at the Webster Theater.
Just joining the tour is the California based experimental metal band Stolen Babies. This is a name that I have heard only in passing, and this would be my first time experiencing them live or otherwise. Their sound is a quite interesting mix of metal, cabaret, polka – how's that for an eclectic mixture? The band is fronted by female vocalist Dominique Persi; she also plays the accordion throughout most of their set. Yep, you read that right, a metal band with a full time accordion player. They played for about 30-minutes and I was impressed with their performance. They had a lot of energy and they eventually won over the crowd. Most impressive was the drummer Gil Sharone – he attacked his kit non-stop through the whole set. They are touring in support of their new album "Naught" – which I'm told is "pretty good." Continue reading »
Label : Stunvolume
Review by Matteo Bussotti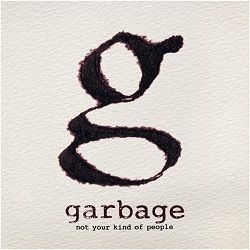 90′s Rock iconic band, Garbage, is finally back on the scene with their latest album: "Not Your Kind of People". For those of you who don't know Garbage, let me just say they feature Butch Vig (You know Nirvana's "Nevermind" and Foo Fighters' latest album, "Wasting Light"? This produced these albums, along with many others) on drums, Shirley Manson (one of the most famous and talented female singers of the last two decades, at least), Steve Marker on guitar and Duke Erikson on bass. The made some pretty famous songs, like "Cherry Lips", "Only Happy When It Rains" or "I Think I'm Paranoid". Do you remember now? So, are you ready for the time warp? Continue reading »
Label : Illusive Records
Review by Tony Cannella
From Canada, Embracing Soul was formed in 2009 and released their debut album "Shadow" only a year later. Their style is Gothic metal meets alternative metal, and you can hear this on their new 5-song EP "Luna".
From the opening track "The Raven" the songs are very hard hitting and unrelenting. Vocalist and bassist Chelsea Pisano reminded me a lot of Amy Lee from Evanescence at times. There is no doubt she is an influence and it shows in her style. Guitarist Brandon Iajecznyk is also there to add death grunts to some of the songs. The songs have a raw quality to them, songs like "Luna", "Immortal" keep things heavy and straight-forward. Continue reading »
Independent Release
Review by Tony Cannella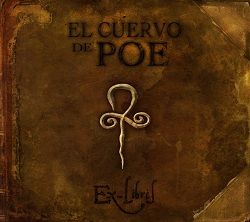 From Mexico comes the Gothic metal band El Cuervo de Poe. The band was formed in 2004 and released their debut independent album in 2007. Now El Cuervo de Poe returns with their sophomore effort entitled, "Ex-Libris".
"Ex-Libris" features almost an hour's worth of music sung in the El Cuervo de Poe's native language. The album gets off to a great start with "La Danza de la Locura". The vibe throughout most of the album is dark and the band employs a full time violinist who is present throughout most of the songs. There are plenty of powerful riffs and vocalist Brenda Gaviño has a nice, smooth voice – she is not strictly an operatic vocalist, but she does come close at time like on the song "Nostalgia de Ti", which is definitely one of my favorites – it has a slower tempo throughout most of the song and has a melancholic vibe to it. Continue reading »
6 color styles available:

Style switcher only on this demo version. Theme styles can be changed from Options page.