Browsing articles tagged with " alternative"

Interview by Tony Cannella
The veteran Italian metal band Lacuna Coil has been blazing a metal trail across the U.S. as part of the Hottest Chicks in Hard Rock tour – which by all accounts has been a huge success. With their new album "Broken Crown Halo" set to be released the band is poised for a long road of touring. Recently we spoke to one half of the bands lead vocal duo Cristina Scabbia to talk about the new album, the departure of two key members and more.
You are currently out on the Hottest Chicks in Hard Rock tour. How has it been going so far?
Continue reading »
Label: Century Media Records
Review by Tony Cannella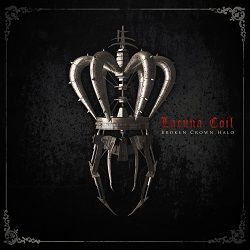 It's hard to believe that Italy's Lacuna Coil first released their self-titled debut EP sixteen years ago. Well, obviously a lot of time has passed but the band has maintained a certain amount of consistency on their subsequent releases. Some albums have been better than others, but for the most part the band has delivered throughout their history. 2014 sees the release of the seventh Lacuna Coil full-length album entitled "Broken Crown Halo" which in my opinion is the most inspired work this band has done in years.
The opening track "Nothing Stands In Our Way" is just pure awesomeness and a song that is all about positivity and gets the listener pumped for what is to follow. That is followed by "Zombies" and "Hostage to the Light". Continue reading »

Interview by Alessandra Cognetta
Kari Rueslåtten
is back and her new album "Time to Tell" has just been released through Despotz Records in March. Many of you will remember the Norwegian singer from The 3rd and the Mortal, but Kari has been releasing her own works for quite some time now and "Time to Tell" is yet another demonstration of her huge talent. It surely wasn't unexpected news when, earlier this year, even Tuomas Holopainen (Nightwish) admitted her voice is among his favourites. We bring you this interview with Kari with lots of interesting details on her music, her musical collaborations and a few surprises.
Hello and welcome to Femme Metal, Kari! It's a pleasure to have you here and we're really happy to see you're back with a new album! "Time to Tell" is due for release on the 7th of March and it's the first work after you took a break from music back in 2005. What are your expectations for this new phase of your career?
Thank you so much, Alessandra! Right now I am just so happy to be back doing music again. It has been so long, and I feel now that a huge part of me has come back to me. Continue reading »
Label: Atlantic Records / [GOOD}CROOK
Review by Luisa Mercier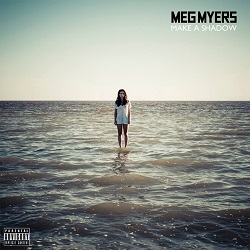 I came to know Meg Myers some months ago when she released "Heart, Heart, Head" and a kind friend pointed her out to me. I was stunned after the first listen and it was love at first sight with the related video. The song, included in this EP, is one of the most passional, felt tracks I ever heard in my life. She literally screams her heart out and the video is the perfect companion of such masterpiece. You must run to YouTube or to I-Tunes to understand what I mean. The rest of the EP is equally good and very varied. Actually another highlight is the opener "Desire" which contains some explicit language that perfectly fits the message of the song. Again, go and take a look at the beautiful video that matches this groovy, guitar tinged anthem laced by her sexy vocals.  Continue reading »
Interview by Laura Medina
Swedish singer Adna just released her full length, debut album "Night" that is out now via Despotz Records. "Night" was just written in a mere 5 days, or five nights, hence the title of her album! I got the chance to chat with Adna about her debut album, "Night", what was it like relocating to Germany from Sweden, her point of view in regards to the trilogy of music videos for "Night" and so much more. Here's what Adna had to say to Femme Metal Webzine.
Hej (Hi/Hey in Swedish) Adna and welcome to Femme Metal Webzine. Thank you for allowing us to interview you today! I'm sorry if my Swedish is not so great, but I thought it would be nice to greet you in Swedish. 
Ciao! (Google translate told me it's how you say it in Italian). I appreciate that. Thanks for the support!
Would you mind introducing yourself to our readers at Femme Metal Webzine?
Continue reading »
6 color styles available:

Style switcher only on this demo version. Theme styles can be changed from Options page.