Browsing articles tagged with " alternative"
Independent Release
Review by Tony Cannella
When it comes to female fronted metal, the awesome country of Italy has produced some of the best. To this point it's been mostly symphonic, operatic, power metal (with a few exceptions). Well, the band Never Trust offers something a bit different to the mix. Their debut album, "Morning Light" has more of an edgy, punk-ish, alternative metal vibe.
The opening track "Fade Away"comes flying out the gate like a shot of adrenaline. For 11-songs and about 39-minutes, Never Trust maintains a consistent, straight-forward approach. The songs are aggressive yet still maintain a catchy, basic rock and roll vibe. "Worthless" is another powerful song. The third track, "Rebound" is a cool mid-tempo number which has a ready-for-radio vibe – and is therefore – one of the more accessible tracks we have here. Continue reading »
Label: Ferocity Records
Review by Tony Cannella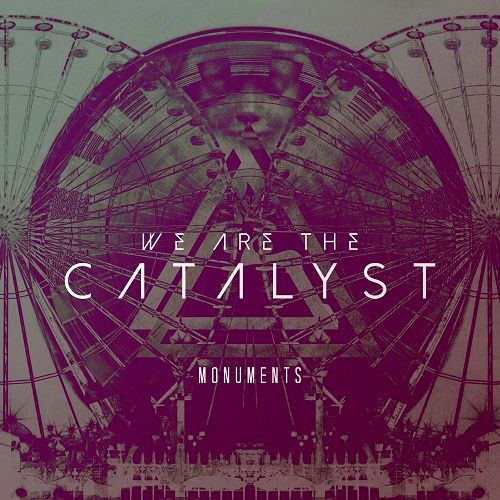 We Are the Catalyst is an Alternative metal duo from Sweden. Catrin Feymark is the female vocalist and she is joined by male vocalist and multi-instrumentalist Kenny Boufadene. Both are from the Swedish band One Without – who were a pretty awesome band in their own right – and has joined forces to release a debut album called "Monuments". The fact that these two are from One Without definitely piqued my interest.
We Are the Catalyst are certainly one talented duo. Catrin Feymark is the main vocalist but Kenny Boufadene chimes in from time to time with his rough vocal delivery. It really is an awesome combination. The opener is "Fight for Air" which features some killer vocal harmonies and a bit of a Paramore vibe – only heavier. Continue reading »

 Intervista raccolta da Arianna G.
(con un grossissimo ringraziamento ad Andrea Carbone)
Umiltà, disponibilità e soprattutto fierezza sono le caratteristiche che contraddistingono la bellissima Cristina Scabbia, lead singer femminile dei Lacuna Coil, che proprio in questo freddo mese di Novembre tornano on the road pronti a promuovere "Broken Crown Halo", omaggiando tutti i fan italiani regalando loro 4 date imperdibili su tutto il territorio. In occasione della prima data Italiana tenutasi a Bologna, abbiamo incontrato presso lo ZR la bella frontwoman milanese che, in questa lunga ed esaustiva chiacchierata, ci ha raccontato qualcosa in più sull'ultima fatica discografica, senza disdegnare qualche argomento piuttosto personale..
Continue reading »
Label: Sony Music Deutschland
Review by Tony Cannella
The long running German alternative rock band Guano Apes has enjoyed a long career since their inception in 1994. Their 1997 debut "Proud Like a God" featured two songs that made a minor dent in the U.S. charts, those two songs: "Open Your Eyes" and "Lord of the Boards" certainly hinted at a bright future for the Apes. Despite disappearing from the American market, the band has continued to release albums in Europe and now they return with their 5th album, "Offline".
I have to admit that Guano Apes kind of fell off my radar after the debut. Oh well, it's my loss I guess because "Offline" has some pretty cool tunes and now I am curious about their music prior to this. "Like Somebody" is a punchy opener but it is the next song "Close to the Sun" which gets my vote as the best track. Continue reading »
Label: Underground Symphony
Review by Tony Cannella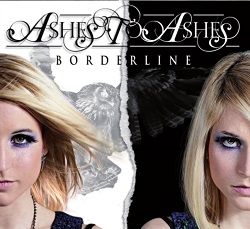 We always mention how the country of Italy is becoming the epicenter for female fronted bands. Well, the band Ashes to Ashes are a bit different than the majority of Femme Metal bands coming from that part of the world. Instead of the usual symphonic, gothic metal styles Ashes to Ashes are an Alternative metal band from Genova, Italy. The band were founded in 2010 and in 2012 flew to New York to record their debut album as well as play some shows and even found the time to film their first video for the opening track – and one of the standout tunes, "Alice's Song".
Ashes to Ashes are fronted by Marta Vassallo who alternates between a clean singing voice and really aggressive growling vocals. Continue reading »
6 color styles available:

Style switcher only on this demo version. Theme styles can be changed from Options page.