Browsing articles tagged with " alternative"
Label: Atlantic Records / [GOOD}CROOK
Review by Luisa Mercier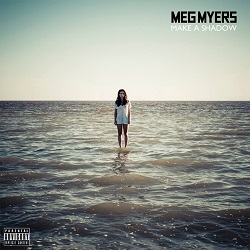 I came to know Meg Myers some months ago when she released "Heart, Heart, Head" and a kind friend pointed her out to me. I was stunned after the first listen and it was love at first sight with the related video. The song, included in this EP, is one of the most passional, felt tracks I ever heard in my life. She literally screams her heart out and the video is the perfect companion of such masterpiece. You must run to YouTube or to I-Tunes to understand what I mean. The rest of the EP is equally good and very varied. Actually another highlight is the opener "Desire" which contains some explicit language that perfectly fits the message of the song. Again, go and take a look at the beautiful video that matches this groovy, guitar tinged anthem laced by her sexy vocals.  Continue reading »
Interview by Laura Medina
Swedish singer Adna just released her full length, debut album "Night" that is out now via Despotz Records. "Night" was just written in a mere 5 days, or five nights, hence the title of her album! I got the chance to chat with Adna about her debut album, "Night", what was it like relocating to Germany from Sweden, her point of view in regards to the trilogy of music videos for "Night" and so much more. Here's what Adna had to say to Femme Metal Webzine.
Hej (Hi/Hey in Swedish) Adna and welcome to Femme Metal Webzine. Thank you for allowing us to interview you today! I'm sorry if my Swedish is not so great, but I thought it would be nice to greet you in Swedish. 
Ciao! (Google translate told me it's how you say it in Italian). I appreciate that. Thanks for the support!
Would you mind introducing yourself to our readers at Femme Metal Webzine?
Continue reading »

Interview by Laura Medina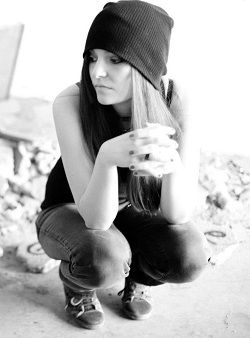 Serbian female fronted alternative-metal band Face Off released their debut album, "The Colour of Rain" that is out now via Maple Metal Records features strong, powerful riffs, prominent and strong songwriting that gives you a sense of doom, mixed with power metal with a hint of goth-like melodies. Led by Marija Kovacevic, her vocal abilities differ with every song featured on the album but also get stronger over time. This can be seen in their official single, "Fragile" which proves that her vocals mesh- well with the fast, strong and dynamic power riffs that are present in the song. I had the pleasure to chat with Marija to discuss Face Off, "The Colour of Rain", what plans Face Off has in store (wink wink…brand-new video and single) for us and her craziest fan moment was. Stay tuned for our interview to see what else Marija has to say to Femme Metal Webzine! 
Hi Marija and welcome to Femme Metal Webzine. Thank you for allowing us to interview you today! I just wanted to say that your debut album is one of a kind.
Continue reading »
Label: Strange One Records
Review by Tony Cannella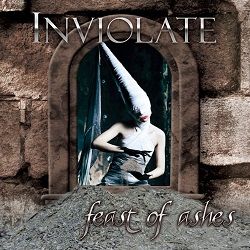 From Atlanta, Georgia the alternative electro-metal band is led by front woman, belly dancer Kadria. The uniqueness of their shows has already created quite a buzz for this band, but their potent music should not be undervalued. Inviolate released their debut EP in 2007 and now return with a new 7-song 28-minute EP titled "Feast of Ashes".
The industrialized opened "Condemned" gives way to a truly pounding and aggressive rhythm. Lead singer Kadria proves she is up to the task as she more than manages to keep pace with the thrashing rhythms flying around her while still injecting the song with a melodic tone – particularly on the chorus. This is my favorite song – hands down! Middle-Eastern like rhythms open the next tune "Illusion of Mercy" and like the previous song, it soon evolves into a hard charging up-tempo metal song. Continue reading »
Independent Release
Review by Luisa Mercier
Most talented Phildel is back, after her stunning spring debut "The Disappearance of the Girl", with the new release, the EP "The Glass Ghost". The title immediately evokes images of ice, water, wintry skies that perfectly fits the moods of the season we are living currently. She is always ready to try something new and in this record, as per title, she incorporated glass sounds in the music, modifying them through synths. You can clearly hear them in the heavenly intro and the title-track, a revamped version of the old demo "Ghost". The arrangement is now rich, layered, sumptuous but catchy and accessible at the same time. The mood is not necessarily sad, but quite lively instead. The following is the single "Comfort Me", a melancholic, moving track. It is accompanied by a simple, but yet striking video. She is the perfect example of someone who managed to replace money and grand productions with creativity, achieving stunning results. Continue reading »
6 color styles available:

Style switcher only on this demo version. Theme styles can be changed from Options page.