Browsing articles tagged with " amanda"

Interview by Ary G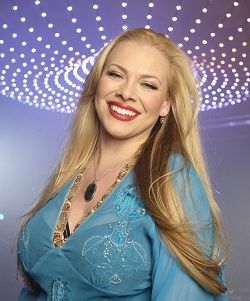 The corresponding commitments seem not to stop the couple (only in professional terms) Kiske/Somerville, that, after almost five years of silence, comes back with the second album of this project. On the occasion of the upcoming release of "City of Heroes", we had the opportunity to have a chat with the beautiful Amanda Somerville about future plans and this brand new, highly anticipated record.
Ciao Amanda 😀 Ary's here! Welcome back to Femme Metal.net! First of all, I'd like to congratulate with you and your husband and I'd like to congratulate for the baby! 😀 We've discovered that you'll be a great mom so congrats, really I guess you're super happy!
Ciao Ary! Thank you for having me once again.

And thank you for the well wishes! Yes, Sander and I are very happy. Continue reading »
Label: Cyclic Law
Review by Luisa Mercier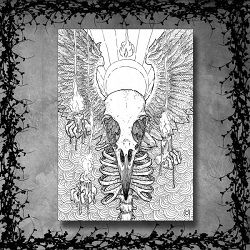 The Floating World is the solo project of Amanda Votta. Begun in 2005, three albums have been released so far; "Full Sturgeon Moon" (Hand/Eye, 2005), "Unda" (Barl Fire, 2005) and "River of Flowers" (Foxglove, 2006), appearing as well on a few compilations. In this fourth release, The Floating World perfectly puts the name of the band into practice. The mood is really eerie, ghostly, it goes beyond the concept of traditional song structure. You will find yourself immersed in a grey, black forest of fog, sounds, now and then interrupted by some whispers and reverberations that reminded me of SUNN O))). The wind, the insects roaming and buzzing through the branches, birds, but all of this is preented like it was surrounded by a wall of creepy noise. Sometimes you can recognize a traditional instrument (flute, violin in "Vernal") and some far away voices seem to cast a spell over the listener. Continue reading »
Label: Liljegren Records
Review by Tony Cannella
Per Fredrik "PelleK" Asly is a Norwegian rock/metal vocalist. He is a member of several bands including the British symphonic rock band Damnation Angels and the progressive rock collaboration project The Anabasis. With "Bag of Tricks" PelleK has released his debut solo effort. It may have his name on the sleeve, but it is collaboration between PelleK and some talented musicians in the metal world, in that way it is similar in concept to projects like Avantasia or Ayreon. Musically, PelleK displays an up-tempo symphonic metal sound similar to the likes of Avantasia or Stratovarius.
There are only two females that is featured on "Bag of Tricks" one is Amanda Somerville who seems to be the one everyone wants on these 'all star' album and judging by her performance on "Send My Message Home" – a song where she duets with PelleK – it is easy to see why. Continue reading »
Interview by Ary R, Massimo M. & Alessandra M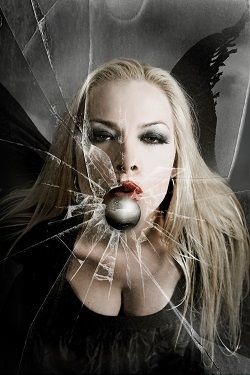 Despite her longest music career, Amanda Somerville has become a guarantee in the metal panorama. On the occasion of the new Avantasia European tour, we had the chance to talk about the recent and latest news with this amazing American singer. A special thanks goes to Serena M, who helped us in the transcript of the article! Thanks Serena

Today we're here with the amazing Mrs Amanda Somerville. How are you doing?
I'm doing quite well, thank you very much, still doing well, still busy since the last time we spoke.
You're back on tour with Avantasia a few days ago. In 2011 Tobias Sammet said "No more Avantasia shows", but this sentence of his has been denied since he's back on the road. What was your reaction about Tobias in changing his mind?
No, I was not completely surprised that Toby changed his mind because he changes his mind a lot about a lot of different things which is his good right to do, so no… but I was, you know pleasantly surprised that I was asked to be a part of it again and of course the time frame and everything and how expensive this tour was, so it's really, really a big tour and a lot of places, lots of countries that I've never been to before so…that was really cool. Continue reading »
Label : Lion Music
Review by Tony Cannella
It doesn't get more progressive or grandiose than Docker's Guild. This project is put together by Douglas R. Docker (Biloxi, Area 51) and bears his name (along with his brother Donald). The first in a five season series is titled "The Mystic Technocracy – Season 1: The Age of Ignorance" and will be followed by four more seasons. An outstanding list of musicians has been assembled for this release which can only be described as epic progressive rock and metal.
With a playing time of almost 80-minutes, "The Mystic Technocracy" is filled to capacity and there is no shortage of epic numbers. Some of the songs definitely recall old school progressive rock (like Yes and older Genesis) combined with more current prog metal and veering off into other territories. Obviously a lot of thought went into writing and crafting the songs to go along with the concept. The conceptual end of things is quite intriguing as it tells a science fiction story and there will be more chapters to come. Among some of the talented musicians who take part in this project, the only female is Amanda Somerville (Trillium). Continue reading »
6 color styles available:

Style switcher only on this demo version. Theme styles can be changed from Options page.