Browsing articles tagged with " apple"
Interview by Miriam C.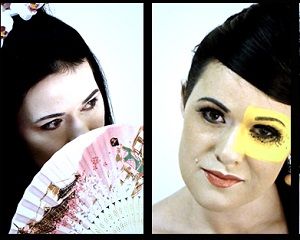 After some painful band splits (we have already seen her in action with Axxis and Xandria), the German singer Kerstin Bischof has decided to going solo (helped by her husband – and former Axxis guitarist – Guido Wehmayer) with her first independent offering called "Project Ava", that at the moment is only avalaible digitally via ITunes. Read what she says about this new musical adventure in the following interview.
Hi Kerstin, first of all thanks for accepting the interview! It's an honour!
Hi Miriam, thank you for the opportunity to talk about my music

As an artist what is your background and influence and what is the fact that triggered you to become a singer?
There is no single fact that triggered me to become a singer. It was always an urge or a drive inside me and I absorbed everything musical around me. A big influence was Kari Rueslåtten when I was a teenager. Nowadays it's artists like Tori Amos and my husband Guido Wehmeyer who inspire me the most. Continue reading »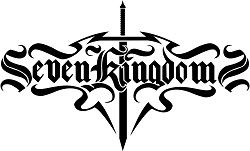 Interview by Alessandra Cognetta
Seven Kingdoms hail from the US and bring us into the world of George R. R. Martin's works by the means of female-fronted power metal. With three albums released (their latest effort "The Fire Is Mine" included) and a tour with Blind Guardian, we took the chance to have another chat with frontwoman Sabrina Valentine about the band, women in metal, the Eve's Apple community and Game of Thrones.
Hello and welcome to Femme Metal, Sabrina! It's a pleasure to have you with us again. How are you and how's it going with Seven Kingdoms?
Well Hello! Thank you for having us back!! I am great, Just back from my first over sea's experience at Female Metal Voices Fest! Me and my Band brothers are well, just waiting to see what comes from the release of our Latest album "The Fire is Mine".
A consistent part of your music and lyrical themes was influenced by George R.R. Martin's works. How much did you actually take from his books and how much (and in which direction) developed on its own "inside" Seven Kingdoms?
Well, on our new album "The Fire Is Mine", we dedicated 3 songs and 2 audio/narrative pieces to the book series. Mostly the songs lyrical content are written to fit the music, because the music is the what makes you think about the emotion we are trying to portray. The rest of the songs on our album were stories that we wrote as a group or on our own.
How was it, touring with no other than Blind Guardian? And how did the two bands get in contact in the first place?
Touring with Blind Guardian was the best moment we as a band have ever experienced. What better way to learn, than to be taught by the forefathers of Metal? They are a group of the most professional and down to earth men I have ever had the pleasure of knowing. Camden and Claus (our Manager at Intromental management) had tried to work something out for us to go overseas and tour with Blind Guardian but being a fresh new band, the financial backing was not there. Camden was determined, so they both discussed if they would be coming to America. It was half the cost to do it on our own territory and more feasible. We applied and Thanks be to the Gods, we were chosen.
Interview by Si Smith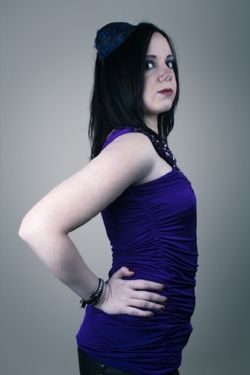 Flying the flag for Belgian metal are dedicated rockers Lovelorn, fronted by the attractively named Ladyhell (Kristell Lowagie). Melodic and passionate, they are determined to put Belgium in the centre of the map for quality metal. Links to groups such as Eve's Apple (formed by Lisa Middlehauve) only serve to solidify their rock and metal credentials. Femme Metal cornered singer Ladyhell to probe deeper….
First thanks for talking to us, and welcome from all at Femme Metal. It seems that are a lady with many faces, as you are also active in other ventures. I believe you and Corpus Christi met for "The Road to Consciousness" project in 2009. Could you tell us a little about this?
Corpus Christi had composed all the tracks of his concept album "The Road to Consciousness" and he was in search for male and female voices. He contacted me, I listened to the songs, and I said yes, I thought the tracks were great ! Later on, we met at the studio to record the songs, and we had lots of fun. We had the same view and ideas about music, we both had no band at that time and we decided to start Lovelorn.
You are also an active member in the Eve's Apple community. For those who are not yet aware, how does Eve's Apple work, and what role do you play in it?
Eve's Apple is a community founded by Lisa Middelhauve. The goal is to join together professional female singers, so they can communicate, but also to help newcomers. We also write articles, express our ideas, give some hints, interact with fans. We don't have a specific role, but we are all working in areas that we like or know better. For example, I'm better at promotion, so I'm trying to help as much as I can in that field.
Your singing career has taken many turns too, from Skeptical Minds to Valkyre to guest vocals for Psy'Aviah. Have you come to a place where you know for sure what your voice is and how it should sound for Lovelorn?
I learned that I cannot sing the songs composed by others. I really need to sing my own songs. Because I wrote it, they perfectly fit to my voice. I have a voice that fits rock, gothic rock, but certainly not symphonic metal ! Yes, I think I know exactly how it should sound.  In Lovelorn, I just make it sound like me, myself and I, and no one else !
Put simply Lovelorn tells stories about love; what is it about love that makes it great material for such a wide variety of songs do you think?
Love rules the world ! It's a subject that everybody can experience, you can tell 1000 different stories about love ! Love is not only about passion between a man and a woman, it can also be love for a god, for your family, for your friends, for nature…. anything is possible.
A track of yours was included on the World of Glass Compilation. Do you think these compilations are important in these days of downloading? Do you feel it gained you any publicity?
Yes I think it helped us, I'm sure some people who listened to the compilation discovered Lovelorn. There are still some people curious about new bands, new projects and who are not brainwashed by commercial radios and TV stations. As a band, we also made friends with other bands on the compilation, yes that compilation was not made for nothing !
I love your definition of your genre on your Facebook page – "alternative, rock, metal, electro, ambient" – well, that suitably walks over such a wide range of genres, how on earth do you decide what to record for any particular track when it comes to composing?
I can't find a good definition for our music style, that's why I've put so many !! ah ah !! If you have any opinion about which style we actually make, be my guest ! We don't decide, it just comes naturally. I couldn't really explain the composing process. Corpus Christi is coming with ideas, I put my voice on top then, we make adjustements. Sometimes we decide we want to put some electronic. It's usually because I want to give a mysterious « atmosphere ».
Why is it important to you that the band members have pseudonyms – the other two being "Hindi Rose" and "Gabriel Arkangel"?
It's not important ! It's just for the fun !! Playing music, going on stage … it's another part of you, another side of your everyday life, … so why not have other names ?

So the EP "An Intense Feeling of Attraction" is now out. The first track is "Save Me". There are a number of songs (even in the female-fronted genre) called "Save Me" or "Save Us". What do you think your song has to separate it from all the others?
I can't remember any other song called "Save Me" but I'm sure it exists, you're right. Everything has been done and said in music, it's kinda difficult to not repeat it, and find something new. This song "Save Me" could be different because of the voice, of the atmosphere, and the nice melody…
Track two is a more laid back affair with minimal backing at certain points. What is the story behind the title "Sagarmatha"?
It sounds different, because I came with the vocal line first, and Christi had to adapt behind it. I also composed all the electronic parts, to make it sound a bit oriental like the title of the song. "Sagarmatha" is sanskrit for "mother of the Earth". This song is about the damages we've done to the Earth and the end of the world.
"Cold" has quite a distinctive choral line. Where do all the ideas come from for a Lovelorn song – the musical and the lyrical ones? Do the ideas come from any specific band member or does everybody contribute?
It depends, it comes from me or from Corpus. We take what's best ! "Cold" is coming from me. I had that whole singing line since years in my head and I already tried to make it sound nice, but it was not possible, but Corpus made it possible! Thank you !!! During rehearsals, the other members become active for the live parts; they also suggest bass lines, drums, we are very open, the purpose is not our ego, but to make the best song possible.
The electronic side comes out more in the drumbeat to "Something Wrong".Was it difficult to agree on how this song should sound, or do all band members have a clear vision of where the band is going at any one time?
We are a new band; so I would lie if I'd say we have a clear vision of where we're going. We are new so we try things, if it works, that's great, if it doesn't we leave it behind. We are composing a lot and we are getting more and more certain about what we want to hear and what we don't, so that's good. "Something Wrong" has many fans, it's touching a broader audience and it still fits the EP, so we are more than happy with the result !
By contrast your final song "Little Princess Euphoria" has a more guitar driven basis, and sounds like it would be great live. Have you had many live performances of your material yet?
Live performances is the next step. We had some and we are still working on getting more. We are lucky and we have booking agencies that are helping us in the process. "Little Princess Euphoria" is great live, we experienced it on stage and every week at rehearsals, we have loads of fun with it !
Flight of the Valkyries festival is upcoming in the US for this year and I believe you have a chance to play there. How can readers vote for you if they would like to? What would it mean for Lovelorn to be a part of such a festival?
Yes, we were surprised to be on the list of the nominees, it was unexpected, so we are doing our best to get more chances to go there. People can vote for us here . It would be nice to be part of that fest, i don't know how big it is, but we will play if we are invited to !
Finally, thanks so much for talking to us. Have you any final words of wisdom for us? Anything from your heart?
No wise words, just enjoy life !
Links
Interview by Miriam C.
And here we're for the second time promoting Evenoire. This time we have talked with Lisy about their debut album "Vitriol" that was published some months ago. I gladly invite you to enter this magical world made of ancient stories and legends. They are in need to be protected and chanted, as I call them Evenoire are the guardians of the last legends.
Hi dear Lisy, how are you? A lot of time passed since the last time we spoke.
Hello dear Miriam!! Thank you for giving me the opportunity to introduce you the debut album of Evenoire, it's a pleasure to be again on Femme Metal Webzine!
And about time that's passed, I would like to ask you what's happened between the release of "I Will Stay" EP and "Vitriol", sounds first of all a lot of line up changes and why "Vitriol" took so much time to be released?
Between the first EP "I will stay" and "Vitriol" we just played a lot of concerts in North of Italy and composed: we took all the time we needed to create our debut album and take care about each single song, with no pressure, because the deal with Scarlet Records came once we had already recorded. About the line up changes, after some bad experiences with keyboards players, we decided to collaborate with external musicians for "Vitriol": they composed and arranged for us keyboards parts. And after the recording of "Vitriol" we decided also to have a second guitarist in the band to strengthen the sound: so Toshiro Brunelli joined the family!
"Vitriol" is your first album released thru Scarlet Records on 26 March 2012, what you can share about its genesis and can you explain me the curious title??
The composition of "Vitriol" took us more that 2 years, we worked a lot in order to record a good debut album: everything came in a very natural way and the result is a sound full of influences relying from our different musical backgrounds. You find gothic atmospheres, oriental melodies, prog parts, symphonic keys, heavy guitars and a very distinctive medieval/folk approach. V.I.T.R.I.O.L. (Visita Interiora Terrae Rectificando Invenies Occultum Lapidem) is an acronym from alchemical literature that means a deep travel into ourselves, in order to discover a deeper dimension and purify our psyche from negativities, and the element is water, symbol of the unconscious and element of life. In fact, water and alchemy are the main themes of our lyrics. This kind of journey was obliged for alchemists: they had to purify themselves like also metals have to be purified. Vitriol is also an acid, its colour is a deep blue: alchemists used it in their formulas and magical practices and they recognized this element like a part of some magical creatures.
As stated before "Vitriol" is out on Scarlet Records, now I want to focus a little about the deal. When you signed the deal and how you manage to get it? Sounds a huge goal reached for a young band like Evenoire, I mean with the times we are passing…. so double congratulations from me and the webzine…
Thank you so much Miriam! In December 2011 I took part in the organisation of an event dedicated to Italian underground bands, and as a member of the staff I had the opportunity to meet Filippo and Enzo from Scarlet Records, they were in the jury. I talked to Filippo about Evenoire and he liked the project and the music, so he offered us a deal, and we are so happy about that!
For what I get "Vitriol" was recorded in Germany with Mario Lochert at Dreamsound Studios (Vision of Atlantis, Emergency Gate). First of all why choose this studio outside Italy and how was work with this team? And sorry for asking but what are the differences, in your vision, between an Italian and a German recording studio?
I met Mario at Metal Female Voices Fest in 2010, he told me about Dreamsound Studios in Munich where he works as sound engineer. I thought it could be very interesting to record in Germany together with him and Jan Vacik (Dreamscape), because they worked with band such Graveworm, Evergrey, Edenbridge, Leaves' Eyes, Visions of Atlantis etc. We had a lot of fun together in Munich, we found a very friendly ambience and a professional and great way of working. We also have good studios in Italy, but I think that in German you can find the best in recording a metal album and also it's a very interesting experience to collaborate with people outside Italy, it's a good opportunity to grow also as musician.
The cover of "Vitriol" in its essentiality totally got me. You have this tree coloured clear blue and the sky and rock grey. What you wanted to express with this cover? Any particular meaning and who's the cover's author?
The cover represents tree of life in a waterscape: it's an image of the travel I described to you, a deep journey into the unconscious where water is the key, in order to rebirth to an higher state of life. Blue is the colour of skies, lakes, rivers where our legends are set, and it's also the colour of one of our first songs, "Azzurrina" (in English "Blue Girl"), about the story of the ghost of Montebello Castle, near Rimini. The author of the cover is Francesco Bonetti, a graphic designer from our town Cremona.
On "Misleading Paradise" you sing along with the amazing Gaby Koss (Nota Profana, Haggard). When you've met her for the first time and how's born this duet?
We met on Facebook, she liked our music so we decided to collaborate: we were looking for a guest singer and what better than wonderful Gaby's voice? She also lives in Munich were we recorded "Vitriol" so everything was perfect! I enjoyed so much the experience, we became friends and had also a great Indian dinner at restaurant; when she comes in Italy we usually meet, it's great what music can do sometimes!
The curious fact that I've discovered reading a press article is about your lyrical themes present on "Vitriol" based on local popular legends, can you tell us more?
Yes, lyrics are about Italian legends, history and literature and we try to give life to these stories. For example "Minstrel of Dolomites" is about a legend from the beautiful mountains Dolomites and it talks about the mythical born of the small glacial Lake of Antermoia and about how Oswald von Wolkenstein became the most famous minstrel of that area. The single "Days of the Blackbird" is about a legend from Cremona called "The Three Days of the Blackbird", the coldest days of the year at the end of January. Lyrics explain one of the legends that originated this kind of folklore. It talks about a young couple that had to marry and reach the small town to the other side of the Po River. They crossed the icy river on foot, it was the end of January. After some days of celebration they had to come back home but this time the ice broke and they died, and during the next three days a blackbird cried to call the attention of the people. "Girl by the Lake" talks about a legend of Iseo Lake and explains how the terrible storm called Sarneghera originated: from a sad story of love and death. Italy is full of art and folklore and we like to rediscover forgotten legends, you know, here everything has got a legend: lakes, rivers, valleys, castles, buildings, foods, everything! And it's a piety that some of them are disappearing, so we keep them alive!
According to the latest line up, you are orphan of a keyboardist. What's happened to Michele Cattadori, your last keyboardist? I assume your still searching for a replacement for it, right? And who recorded the keys on the album?
He was simply not in line with our way of work; at the moment we are not looking for a replacement, the line up it's perfect now with one more guitar. We are a little unlucky with keyboards players so we decided to not loose time again and collaborate with external musicians Davide Bislenghi (solo artist), Simone Giorgini (Dark End, Hollow Haze), Marco Garau (Derdian) for the recording of the keys parts in "Vitriol".
Can you talk more about your other projects that you have : guest vocalist in Derdian (for what I've seen on your Facebook profile you have been in Romania and Maldives too) and The Whisper acoustic trio?
I was a guest in the last album of Derdian in 2009, "New Era Parts 3 – The Apocalypse", I recorded choirs and a duet with the singer Joe, called "Forevermore" plus a new version of one of their most popular song "I Don't Wanna Die". I also took part at several concerts with them like the festival "Rockin' Transilvania" in Romania and a private concert for a rich Ukrainian man in Maldives: it was an incredible experience because he paid us a whole week of holiday in a wonderful atoll and we could not believe that it was true…we had a lot of fun!! About The Whisper Acoustic Trio it was a little acoustic project made by me, Alessandro (guitarist of Evenoire) and a male singer: we played rock covers, it was just for fun. We kept it for many years but now we quit, too much work with Evenoire!
Instead what you can share about the recording session of new Secret Sphere album?
I took part in the recording of choirs for the new album of Secret Sphere in February 2012, it was a really positive experience, but after this unfortunately the singer Roberto Messina left the band and he was replaced by Michele Luppi that wrote from the beginning new vocal lines and recorded all again. So I think they won't kept nothing of the old choirs and this is really a piety because me and other 2 female singers worked a whole day and the result was amazing.
You happen to be part of the international project Eve's Apple, to who maybe don't know about this can you explain a little?
Eve's Apple is a worldwide community of professional female singers, designed to be a platform that informs about women's work in the world of music, supports new female fronted bands, and offers advice for navigating the music business world. It's formed from famous female metal singers like Lisa Middelhauve, Carmen Elise Espenaes, Marcela Bovio, Maxi Nil, Charlotte Wessels, Heidi Parviainen, Mariangela Demurtas and many more: I'm really proud to be part of it, it's like a music family where we can share our experiences and problems, in the name of our common passion: music. I can really say that I found musical sisters!! You can follow us on Facebook here.
Now when I interview an Italian artist I ask always about our musical situations about how is hard to playing live and do some promotion. What's in your idea that in Italy doesn't work? What's the first difficulty that a young band like you meet? It's the wrong mentality or is because the media don't care about metal (except in your case because I've seen that local newspapers support you really well and really care about Evenoire)? Well, just show us your idea about this topic…
Both I think: TV and radios don't give spaces to this kind of music, web is the only way to promote for a band now,and it's not easy because there are a lot of bands! Yes, our town Cremona support us and local newspapers give us space but usually it's hard even because in Italy there are few places where you can play: pubs prefer cover and tribute bands because it's easier to earn money and I think this is the first problem for young bands: the difficult to play live!
Well, my dear, we're at end just greet your fans as you want and horn up!!
Just keep to follow us, we are already working at the second album, so stay tuned and see you live somewhere! And for the ones that don't know us you can listen to our single here.
Links
MySpace * ReverbNation * Facebook * Twitter * Site

Interview by Lindz Riot
And finally after some trouble, including a split and a brand new line up, Crysalys are ready to present their first opera "The Awakening of Gaia" and we can truly conferm that the pheonix is rising again.
Hello Chiara of Crysalys! Thank you so much for doing this Interview with us here at Femme Metal, How are you today?
Hello sweet Lindz ! Thank you for this interview, I've been following this webzine for years and I love it! It's always a pleasure to talk with you. Today I feel fine, despite the fact that I've been literally roasted by the Italian sun! I'm not that much into summer, I have to say… and I have to confess you that I'm anxiously waiting for autumn, when my psyco-physic strengths will come back to life… Hey I hear that too! So how excited are you for the release of your first album "The Awakening of Gaia" this September?
Definitely! Being this our debut album I'm even more excited! I truly hope that Crysalys will be appreciated by all the female fronted metal fans out there. I can't wait for the release day, the recording sessions ended in September 2010, we really can't wait anymore!

Please tell how this album came to be, who recorded it and anything else that is special about its production.
The recording sessions of "The Awakening of Gaia" ended on September 13th, 2010. It happened almost one year ago, but the production involved big names and took a little longer. The album was recorded in Langhirano (here in Italy), at Real Sound Studios. The mixing, instead, was done by Chris Donaldson (The Agonist, Cryptopsy, Beneath the Massacre) in Canada, then the CD moved to Finland and was mastered at Finnvox Studios by Mika Jussila. Travis Smith (Opeth, Katatonia, Anathema and many more..) is the author of the artwork and you'll agree with us when we say that he has done a wonderful work! Composition-wise, the most interesting thing about this album is probably the fact that we wrote it almost without the support of any guitarist. Most of the harmonies were written by Fabio, then Alessandro wrote the guitars and the drums. Less frequently we procedeed vice versa. Fabio and I are definitely the dreamers of the group and it was up to us to think about the concept and write the lyrics. There are some recurrent themes in our lyrics, those we are fond of and those that left their own mark on our life: opera, nature, magic… So the theme of the album is very nature based, why did you choose this theme?
Since I was a child, I've always felt a strong connection with Mother Earth. Nature is the biggest magic on this planet. The name Crysalys itself is obviously inspired by the chrysalis, a symbol of evolution, birth and freedom. Themes related to Earth and magic will always be part of our concepts. Now just let me read you the plot of the apocalyptic fairy tale which our concept album is based on: "The end or the beginning, according to your own point of view, will come under the hits of the loyal first-borns, the Elements. Mankind, deceiving itself to pave the way for its own future and choosing for Mother Earth's destiny, will turn back to dust to become food for a new flourishing nature. The innocence of a little child, Angelica, will quench the Mother's thirst for revenge and purification, and show her that a sparkle of hope and uniqueness is still left in mankind. Eventually men, following their own nature, will certainly miss this new opportunity, and will perpetrate injustice and destruction caused by their greed and their intrinsic need for power and control. However, all these events will make sense if, as a sprouting seed, man will grow the awareness of the beauty of this world, of all the creatures and entities living on the surface and in the depths of the planet. Sometimes we feel attracted by these entities and we even get in touch with them. The Earth itself is a living being and it is even more alive than we all are."
This is a very powerful theme indeed! Now I know this is a very generic question, but how do you describe your band's sound since it is two completely extreme genres?

If the listeners are not really eager to go into it, they could normally define our sound as "symphonic metal", nevertheless we decided to give it a new name: "Post Opera". Opera is a glorious cultural heritage in Italy, it has been part of our cultural and our artistic development since its very beginning. This is one of the greatest influences on this album, especially because of my voice, characterized by the same dramatic nature of the Old Italian operatic school, the verist repertoire in particular. Our sound is actually changing, as we're including characteristic peculiar operatic elements in our musical structures. Therefore the label we chose to describe our genre will be better explained by the next Crysalys full length that we started writing in the last days. Wow you guys are machines! Congrats on already starting your second album! What is the history of Crysalys anyways? How did you all come to meet and decide on your band's sound?
The band was already known for two self-produced EPs, "White Lotus On Acheron' Shores" and "…And Let the Innocence Dream". In 2009 we went through a big line-up change that allowed us to shuffle the cards, understand our strong points and our peculiarities, in order to create something that we could really define "ours" and that could reach a certain kind of audience. A few days later we signed a deal with WormHoleDeath-Dreamcell11/Aural Music to release our debut album.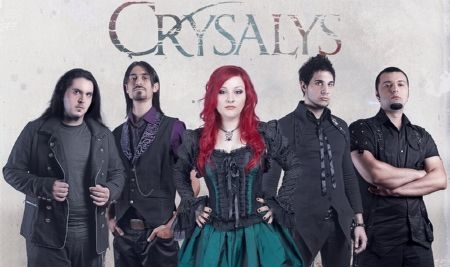 Since the release of your video "The Awakening of Gaia" you have had quite the response, how do you feel about it?
We're so happy that many people liked our work and already noticed that we can offer something that is really ours with "The Awakening of Gaia". We perfectly understand that our music can be misinterpreted at first, since it sounds a bit excessive and nonstandard for the genre. However, I feel totally tranquil to say that whoever is going to listen to the album will experience something new, he'll get in touch with an extremely varied music, perhaps even different from the atmospheres of the first single, but he'll definitely never get bored! As a singer Chiara, obviously your voice didn't happen overnight, what kind of vocal training have you had? How did your vocal journey start and when?
Since I was a child, I've always loved singing, but actually I only started studying modern singing at the age of 18, in a private school. A few years later, encouraged by my vocal coach and some experts who discovered a natural talent in me, I started studying opera. To be honest, I started taking it seriously in autumn 2008, when I met my current teacher in Florence, the capital of the Italian melodrama and the city that gave birth to the genre of opera. I made my debut on April 10th 2011 with Gluck's "Orpheus and Eurydice", playing the role of Eurydice. Last year I enrolled at the music academy. I would like to underline the fact that, only when I started singing and experimenting vocals with Crysalys I realized that my operatic voice was kind of natural. I followed the opposite path compared to common opera singers… I have to say you have such a strong and beautiful voice! I'm sure you make your teachers and your country's heritage proud

So how have been some of your vocal influences from classical and main stream?
You're always so nice with me Lindsay… you're really making me blush! My teacher always pushes me to study, even for the sake of my band, she encourages me to have no limits, which is something rare among young students and opera singers. The female voices that influenced my life in a way or another were (in chronological order): Christina Aguilera (I'm not going to hide the fact that she was my very first inspiration, I was 16 and I couldn't do anything but singing her songs along, I started studying modern singing afterwards), Tori Amos (who's still my favourite artist and muse). Then came Tarja Turunen and it was thanks to her and Nightwish that I discovered my real voice. My favourite opera singers are the divine Maria Callas (my guardian angel and the one who always moves me to tears) and other talented sopranos that I take as models such as Ghena Dimotrova, Monsterrat Caballé and, among the younger ladies, Anna Netrebko and Diana Damrau.

Speaking of influences, are there any bands in particular that inspire Crysalys as a whole?
As you can imagine, each one of us has a different taste and we don't have that much in common. Fabio could be Michael Jackson's number one fan, Alessandro has always been a big fan of Nevermore and Dark Tranquillity, Giuseppe even loves 30 Seconds To Mars! I grew up with Tori Amos, Cradle of Filth and Nightwish… It might happen, while listening to our music that you don't find anything of these bands, and this is the point: every influence or inspiration always gets filtered through our rules and must be coherent with the style and the message of our band
So after your release, what do you and Crysalys have planned for the next while?
The first step to promote the album will be the organization of a tour. I think our music gives much more impact when played live. The naturalness of expressions, passion and body language are fundamental elements to communicate with myself through singing. At the moment we're already considering a few places to perform, and all I can say is that Italy is not the most popular country on our list. We're also writing material for the new album and I'm already excited for the direction we're taking, as well for the musical and graphic concept that is coming out…
What is your ultimate dream for the band? Do you guys have an ultimate goal you are planning to aim for in the long run?

Being a dreamer, I would like Crysalys to become and remain an important name in the genre, one of those groups that the new generations still appreciate and listen to. For the time being, going on day by day, I hope that this adventure can last as long as possible, since we have to face a lot of difficulties, renounces and sacrifices along the way.
Well after listening to your album I have no doubts at all in regards to that! So for my last question: Outside of singing and music, what do you do for fun or as hobbies?
I love cinema and literature, I like fantasy, medieval-inspired and occult books. I like relaxing at night (when it is possible), while reading enchanted tales under the stars, smelling incense and having my boyfriend by my side. Even though it's been a long time since my last trip, I like travelling, especially in Northern countries, among haunted castles, star-crossed lovers, secret forests and magical legends…
Well thanks so much for your time Chiara, it's been a pleasure getting to know you and we at Femme Metal wish you all the best with "The Awakening of Gaia" ?
Thank you dear "Apple Sister" Lindz (http://www.facebook.com/evesapple), it was a really nice interview, both because I have a soft spot for this webzine and because I had the pleasure to be interviewed by you! I take the chance to say hello to all Femme Metal readers and Female Fronted Metal lovers, don't forget that our debut album "The Awakening of Gaia" is coming out on September 23rd via Wormholedeath-Dreamcell11/Aural Music!
Photo Credit
Chiara's photo by Daniele Tedeschi
Band Photo by Osea Costantini
Links
Latest Multimedia
6 color styles available:

Style switcher only on this demo version. Theme styles can be changed from Options page.