Browsing articles tagged with " bluefreya"
Label : BlueFreya Media
Review by Luisa Mercier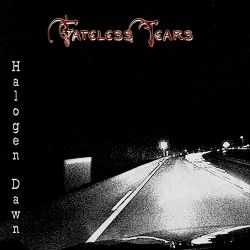 Fateless Tears are back and have just released a new EP called "Halogen Dawn". The style proposed is their usual progressive metal with atmospheric moments crowned by S. Lee Baysinger's vocals. The title track is an almost 8 minute piece which starts in a slow pace, almost resembling a ballad and then acquiring traditional progressive sound. The piano central break is very moving.
The following "Tapestry" has a beautiful piano intro and it goes on with a synth based background on which the female vocals are free to express themselves. "Chysalys" is a short acoustic song while the myth-inspired "Annwyn" is a quiet song with a soft chorus as background music that make everything more ambient and rarefied. Last song is "Halflife" is another ballad, a simple one, just piano and vocals.  So, we can say that this EP focuses more on the slower, sweeter side of Fateless Tears, only the first song is more rock-centered. An interesting listening for all the fans of the band! Continue reading »
Label : BlueFreya
Review by Tony Cannella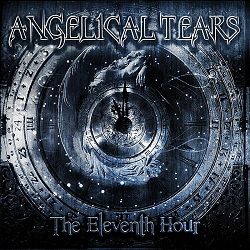 When one thinks of good symphonic power metal bands, the United States of America is not a country that first leaps to mind. Europe seems to be the birthplace of many a good symphonic power metal band these days. The States can boast a few good bands in that genre of metal and one of them is Oklahoma's Angelical Tears. The band formed in October 2006 and released their very good debut EP in 2010. Since that EP, the band went from being a six piece to a four piece band. Gone are the second guitarist and keyboardist. Now the new look Angelical Tears returns with their full-length debut, "The Eleventh Hour" and this is a band that has really started to come into their own. The EP was good, but this far surpasses it in quality and style, in my opinion.
On their Facebook page Angelical Tears describes themselves as Angelic vocals, demonic guitars, and thundering drums! That about sums it up, but there is so much more, like great songs, well written and performed and strong musicianship. I really like the Angelic vocals of Julia Flansburg, her style certainly fits the songs. The opening intro "Inceptum Fini" is pretty eerie and an atmospheric opening. The classy "Pool of Sorrow" follows the intro with a wall of solid riffs, a killer melody and some great vocals from Julia. Angelical Tears follows that up with the equally excellent "Queen of Hearts". Next is the melancholic ballad "Ballad" (which has a "My Immortal" feel to it). This an emotional song that is sure to induce chills in its passion. Also included here is a cover of the great Journey song "Separate Ways (Worlds Apart)". Anybody that covers Journey is OK in my book and Angelical Tears does a good job and even add their own twist to this classic song. Angelical Tears also include two songs ("Hate" and "Alone") which have the lyrics song in Russian. Other highlights include: "Another Day", "Sunrise at Sunset" and "With the Shadows".
For some reason after listening to "The Eleventh Hour" I have the feeling that Angelical Tears would be a great live band – the songs just exude that feeling. Hopefully those outside of Oklahoma will get to experience Angelical Tears live, but until then we can revel in the awesomeness that is "The Eleventh Hour". Continue reading »
Interview by Si Smith
From the retro feel of Girlschool to the heavier riffage of Kittie, all-girl bands are slowly becoming more prevalent in the metal scene. More and more we are seeing the aggressive side of metal being represented with vocalists like Angela Gossow and Morgan Lander flying the flag for feminine brutality. Crashing into the scene like a juggernaut come Frantic Amber, a true international phenomena with members from Sweden, Norway, Denmark and Japan. Vocalist Elizabeth took some time off screaming at the mike to tell Femme Metal more about the band…..
Firstly I would like to welcome you to the Femme Metal webzine and thank you for speaking with us about the band.
Thank you, it's my pleasure!
Casting your mind back to 2008, how did the band start and how did your involvement with the band begin?
Well Frantic Amber was a project Mary started in 2008 and went from project to band march 2010 where we completed the full line-up. I joined forces with Mary in fall 2010 where we recorded the first demos of "Bloodlust" and "Unbreakable". With the new demos we started looking for new band members and I must say that I feel lucky to be in Frantic Amber with these wonderful girls!
The encyclopedia tells me that "Amber warning lights provide effective illumination in the darkness, and are known for providing bright, powerful beams that are still easy on the eyes". The similarities speak for themselves! If you could convey a message to the world through Frantic Amber, what would it be?
Be yourself! Don't let anyone tell you that you can't do something, because you can! You can do whatever you put your mind to!
You describe your music as "Brutal female metal from Sweden". Is being an all-girl band important to you and your mission?
Yes, no boys allowed! *laughs* Well it's what we decided to do at the beginning of Frantic Amber and we just have so much fun together! We want to be an inspiration for other girls to play heavier music.
Ok, before we get on to the serious stuff I have to ask: you have just come back from Russia – how did the gigs go out there? Please tell us some stories!!
There seems to be much vodka and "Red Devil" involved…..It went really great!! We loved Russia and the fans there where totally and wonderfully crazy!*laughs* Yes Russians love their vodka and are very keen to toast! Sandra especially enjoyed the Red Devil drinks and it even matched her hair 😀 I don't drink much or often but I did get to party a bit on the last day after all the gigs and it was so much fun!
You guys seemed to get on well with your tourmates Hysterica. Is this a relationship that will continue in the future? Are there any other bands you have enjoyed playing alongside?
Yes, definitely! They are our sisters in metal and we really had fun together! We will of course continue our friendship and we hope to stir up more trouble in the future!
On your band page Emlee is listed as drummer – yet we see you borrowing drummers for your live gigs – what is the deal with the drummer situation?
Emlee left Frantic Amber so the seat of the drummer is vacant at the moment. We work with live and session drummers now to gain experience and keep on gigging. It's been great to work with both Jocke Wallgren (Valkyria) and Erik Röjås (Decadence, Netherbird) while looking for our match in a girl drummer!
The EP now out is entitled "Wrath of Judgement" .Do you remember the first song the band ever wrote and worked on? How did the process develop until the finished song?
Yes of course! The first song ever to be made in Frantic Amber was "Bloodlust" and was also the first lyrics I wrote for the band. This was the track that Mary sent me to audition in the first place. I remember I was impressed by the musical skills so I was really nervous when I met her and the former bassist to show my work. The first edition of "Bloodlust" was mostly clean vocals with only a little bit of growl so Mary asked me if I could do it only with growl vocals instead and I was very doubtful at first! But I then went home to research growling and started experimenting with my voice and then "Bloodlust" became what it is today. I'm still continuing to develop my vocal technique and I'm proud to see that we are all evolving together as musicians, as friends and as a band. Since we became a full line-up the music now gets written faster than ever. Someone comes with a riff or an idea and then it gets worked on. Sometimes it's even a full song. We all give each other feedback and continue to work with the track until we feels it's done and then I get it to write the lyrics. I write from my own personal experiences, feelings, thoughts, themes and stuff that comes to my mind. – Therefore our songs are very close to my heart and on stage the feelings just wash me over! Once I've finished the lyrics I bring them to the band, do a fun mini performance and they give their feedback. So as you can see we all pitch in, we all give constructive feedback so we can get better. The track is officially done when we all are satisfied with the outcome!
Immediately in the first track (also the title track) it is clear that Frantic Amber is no "ordinary" metal phenomena. "I do what I want…..I make my own way…I will not change". These are very self-empowering lyrics. As singer do you always feel this way when you get on stage and sing the lyrics? How would you like to affect those who listen to your music?
Off stage, no I don't always feel that way but when I go on stage I become what I sing. I project the feelings I had when I wrote the song and I stand behind every word. I would like the listener to gain strength from "Wrath of Judgement" and understand that it's ok to just be yourself. Growing up I had a hard time finding my place and I'm still all confused and young but I never want to be anyone else but rather get to know myself and discover who I am. I would like to inspire people to stop caring about what everybody else thinks and stop just doing whatever is expected of you. Be yourself and keep growing as a human being finding your own way in life.
On all tracks of the EP I must say that you manage to sound brutal yet also understandable! It is rare to find a brutal vocalist with such a clear diction, it is great to be able to hear and understand what is being sung. And you sing it with such passion! Did you have any musical training? Are there any particular exercises you do to keep your voice able to produce the sounds you need?
Thank you! That really means so much to me!! Well I have a history of music mostly in classical and jazz. When I lived back home in Denmark I was a part of the local music schools "talent-program" where I had piano as my major and the saxophone as my minor instrument. Later I also took some singing lessons but I continued to develop on my own. My growling is self taught though. I've been singing my whole life naturally just because I love it but when I got more into metal I started experimenting more with my voice and that's where I found my growl. I still have fun finding new ways to sing and will probably never stop evolving my skills. To keep up my growl it's important that I practise and keep getting stronger because it takes a lot of physical endurance and strength to use vocals like this. Support and correct placement of the voice box is crucial to not getting hurt. I enjoy to do Melissa Cross's warm ups and making up my own stuff as I go along.
In "The Awakening" you sing "There's something inside of me raging to get out" – what is it inside of you that drives you to sing and/or write the way that you do? Do you ever want to sing a nice gentle ballad about love and peace?
Sometimes there are just too many feelings going on inside of me and it really feels like they are raging and I don't know where to place them or what to do about them. In "The Awakening" I describe them as a beast because it feels like it is clawing and ripping me apart. As you may guess these feelings are not of the positive kind but filled with rage, hatred and aggression. *laughs* Sure! I would love to sing a nice ballad, there are always two sides of a person and even I have a soft and nice little girl somewhere in there as well! Though I don't know if it would suit with ballads about love and peace but that's why I make a lot of music on my own as solo projects. I have a very broad spectre in music and like everything from classical to the hardest black metal! In my opinion there are two kinds of music: Good music and bad music, period! So for me it doesn't matter which genre it is but rather how good it is!
The final song on the EP is "Doomed to Walk this Earth" which seems to be brimming with social and political comment. Would you like to take us through the rationale behind this song?
This song is based on the theme of war. It's everywhere, has always been there and will probably continue to exist as long as humans roam this planet. I don't know why is has to be like this and I don't like that people get hurt and killed for stupid reasons as politics, money or power! Of course world peace would be nice but also very unrealistic so as I express in the lyrics of "Eternal War", pointless bloodshed is always going to be here but that doesn't mean that I like it!
As well as producing quality metal, your mission statement includes the vision of "building an army". You certainly seemed to get lots of positive comments from your Russian gigs in your guestbook! How have listeners been responding to the music in general? What is the best way for fans to communicate with Frantic Amber?
We create music and want to share it with the world and hopefully inspire some along the way! We are all very grateful for all the loving support we've been getting and it really warms my heart when people come up to me after a show with big excited eyes expressing their appreciation. I think the best way would be to come to one of our concerts! – From home the fans can also find us on Facebook and MySpace.
Finally, what is the next stage for Frantic Amber? Now Russia is conquered, have you any plans on how to conquer the rest of the world?
Oh yes! We will continue on our path to world domination! *laughs* We plan to play live around Stockholm in April, record our next demo/EP in May and then see what happens during the summertime. We are all hungry for development and we intend to keep up our tempo! Hopefully there will soon be more international tours to come!
Thank you so much for talking to us at Femme Metal, Elizabeth, we wish Frantic Amber great success in their attempts at world domination!! Any last words?
You are very welcome and thank you!I would also like to thank all of our fans out there for the amazing support and I want each and every one of you to know that you are highly appreciated and I hope to see more new faces in the crowd! Stay metal!
Links
MySpace * ReverbNation * Facebook * Twitter * Site
Latest Multimedia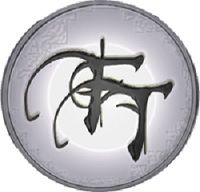 Interview by Si Smith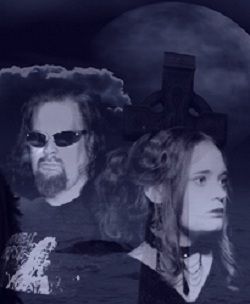 Fateless Tears hail from New Mexico, and considering that their first release was in 2005, it is no mean feat to have released their FIFTH full-length in 2010. When you throw into the mix a number of successful singles and an active side project, the illustrious pairing of Richard and S.Lee proves to be a phenomenon of great substance in the metal world. Femme Metal stole some of their precious time to uncover more….
Having featured on our "Ferocity and Femininity" compilation, and been reviewed and interviewed by Femme Metal already, there must be still some more we need to know! For a start, it is clear from your back-catalogue that you both have great musicality. How did you both get involved in the music at the start? Did you always know that this was what you wanted to do?
Richard: I knew pretty early on that music was something I wanted to pursue. I have several relatives who have played guitar and sang. One of my uncles has released a few country music albums, while another co-wrote and played on a couple of country music hit singles back in the '70s. I knew that I wanted to carry on their tradition, albeit doing it my own way in rock and metal instead of country.
S. Lee: I do not think that I have ever known a world without music and song. My mother sang to me, around me and with me. Wandering around singing little songs that I had heard, learned, or thought up are some of my earliest memories. As soon as I could write well, poems and lyrics as well as short stories and drawing became central focuses of my free time. I am not assured that any of these activities were truly separate from one another. I am told that I often sang in my sleep as a small child.
I believe that since we last spoke to you Paul has now joined you as a full member of the band. How has that affected the dynamic of the band, in the writing, recording and also the live setting?
Richard: Funny how that works… while Paul was a full member for "The Chaise", he went back to being a guest artist on our albums shortly after its release. Unfortunately, due to his very busy schedule, he was unable to be part of FT full-time. He is one of my closest friends and he will continue to have guest spots on our albums. Regrettably, he doesn't have the time to be more than a listening ear and helping hand. Chris from Amadeus & Demise of Gideon also guests on our albums covering vocal duties and some guitar. They are both very important to S.Lee and I, and we really appreciate their help on our music.
Richard, you have been active on The Demise of Gideon recently. Would you like to tell us about it? How does it relate to your work in Fateless Tears?
Well, one day I looked into my "Riffs" folder and I had a whole album worth of riffs that I felt were more in the vein of old school thrash metal. I didn't feel that they worked well for FT. At the same time, Chris and I started talking about doing a project together. Four months later, the album was done. It ended up being sort of an old school thrash/prog/death album. "Twingence", the 28 minute, seven-part epic, is one of my proudest moments as a composer/songwriter. Through it, S. Lee provided vocals on "Adagio", "Rondo" and "Coda". "Adagio" became part of the new album, because it is very much in the FT vein and we felt it would be a nice addition to the album.
The first song on the new album, "Primary" is a new song. Could you tell us a little about it?
Richard: "Primary" was originally written for the new FT album, on which we are currently working. When we signed with Blue Freya, Karl, S. Lee, and I wanted to get something new out there, especially out in digital shops like iTunes and Amazon. Consequently, we pulled "Primary" from the new album, as it was the song most completed and pushed it forward to HWYHBM.
S. Lee: The lyrics in "Primary" are very much a reflection on the dichotomy between the subconscious and conscious world within one's mind, thoughts and actions. I hope that they convey the truth of pieces of ourselves that we must subsume and the duality of faces we must assume to cope with and navigate the pressures, uncertainties, and pitfalls in the waking world. For me, "Primary" captures the essence of our true self, an ideal self, that is only unrestrained and dominant in sleep wherein we reconnect with who we are and rejuvenate to face daily life challenges.
The other songs on the album are all "retrospective". What criteria did you use to choose these songs in particular?
Richard:
Well "Cages" and "Inner Sanctum" were tunes that we both felt needed to be redone for various reasons. "MEDS", "Mesmerized", "Flicker" and "Cycles" are songs that are most often referred to as our best or favourite tunes by listeners. "Adagio" was included for two reasons: it was a new tune to FT's audience, by and large, and we felt it would fit better as a single for FT as opposed to DoG.
"Flicker" begins and continues with a quite striking keyboard "riff". How does a Fateless Tears song get birthed? And how does it begin to form itself from a simple idea into a complete song?
Richard:
Earlier I mentioned that "Riffs" folder. Every time I practice, I spend some moments just working on new riffs and those that emerge are all recorded, catalogued, and transcribed to the folder. That folder has a wealth of material in it ranging from metal to rock to you name it. Generally, I place things I think suitable for various projects in their place.
S. Lee:
I frequently write short pieces of verse, potential lyric lines, and random phrases in notebooks, a Lyrics folder, or scraps of paper lying around. Often, these snippets or full lyrics sets or poems emerge as Richard is writing and recording. I love to listen as a song takes shape and give feedback on different sound qualities and recording passes.
Richard:
In general, all of the music is written and then I give S.Lee finished mixes around which she tailors her final vocal lines, melodies, and lyrics. For the new album, S.Lee is working on a couple songs where she is creating all of the vocal melodies first and then we will work on arrangements together.
"Adagio" first appeared on The Demise of Gideon album. Did you change it much to turn it into a Fateless Tears song?
Richard:
By and large, the two versions are the same. I remixed it for FT, so, for instance, the rhythm guitars are eq'd differently and the drums are also a bit altered. Basically, it's just the difference between mixing it as a solo song compared to a part of a 28 minute story.
You have recently signed with Blue Freya Media Group. How will this affect the band in the future do you think?
Richard:
Karl is a great guy, and we are very proud to be part of BFMG. The only affect I can see has already started in that our music is now available in more places than ever before. Karl is a great promoter and he works very hard for his artists
.
Your last full-length album "The Chaise" was very topical, dealing as it did with economic crisis and how it affects the world. Are there any other topics you would like to get your creative hands on in the future? Any prospects of a completely new Fateless Tears album any time soon?
Richard:
The new album is currently underway. Due to the recording schedule of the studio, we are getting the music tracked now and then will go back in and track vocals and guitar solos in July. As part of the continued plan of us releasing our back catalogue in a unique way, there will be an album of our ballads from the first 4 albums titled "In the Midst of Sleep" that will be a digital release through BFMG. All of the old material has been remixed and remastered. It will also include two new tunes, one of which is an acoustic version of "Stasis" that is part of the new album along with the BFMG compilation "Born of Sand & Snow".
Just too completely throw in an odd question, I recently listened to "Dark Seasons of Sorrow" by Frozen Mist and noticed both your names in the credits. How did your involvement with Frozen Mist come about?
Richard:
Jamie and I met through MySpace, formed a friendship, and at one point we were both thinking of signing with Mournful Moon Production. Halfway through the recording of DSOS, things went south with his old band mates and they decided to leave mid project. He and I talked and we decided that S. Lee and I could help him finish that album. Jamie is a good guy and I was happy to help him out. I also played lead guitar on the next two FM albums.
S. Lee:
We are always happy to help out a friend and I find Jamie's lyrics intriguing in their visual imagery, so the experience was rather engaging.
Five albums on, this might seem a great time to look back over your musical repertoire and see the high and low points. As you look back, what have been the greatest and the worst moments of Fateless Tears' life? Any favourite song or lyric?
Richard:
Well, I think a couple of the high points are the inclusion of "My Doom Box" on several top albums of the year lists of radio stations in our genre and the worldwide reception of "My Endarkened Self". My favourite tune, including lyrics, is "Tapestry". I think it is a wonderful blend of S. Lee's voice and lyrics.
S. Lee:
I enjoy writing and singing, so recording, once I get past my initial self-consciousness in front of the microphone, is always a high point. The low point is finding enough time in the day to get everything done to a point where I can focus on our music. As for a favourite tune or line, I cannot truly name one as I generally find a line or turn of phrase that came out of a vocal take in each song that stays with me from the moment it is captured. One of my professors often spoke of "teachable moments" where the context of a moment leads to understanding. I think that these occur as we are recording when a vocal moment turns outré, teaches me something more about myself and crystallizes into an emotive vocal presence captured in the song.
I am sure many fans would love to hear the music performed live. Do you intend to do any live appearances on the strength of this new album? Or will you wait until a completely new full length?
Richard:
We have never been a live band. FT has always been studio only. This is due to multiple reasons, but the primary is that S.Lee and I both have jobs that require our attention daily. Taking any extended time to play live is simply out of the question.
S. Lee:
The daily grind and responsibilities of the modern world necessitate our studio only status for the foreseeable future. At least the experiences therein provide a wealth of material for future incorporation in our music.
There was also talk of a video of "Adagio" to accompany the new album. Did this come to fruition ?
Richard:

Yes there was, but it was shelved. There is a video for "Allegro"; however, we decided that to create what we wanted for "Adagio" and how it relates to the story simply wasn't feasible. Currently, a video for "Flicker" is being done. The song is being used in the movie "Dark of the Moon" and there will be a video released which ties in with the movie. We are hoping to have that available to people this summer.
Finally, it only leaves me to say a great thank you for answering to Femme Metal once again. We wish you success in 2011 whatever it may bring to Fateless Tears!!
Richard:
Thanks to you for giving us the opportunity to reach folks with this interview.
S. Lee:
We always appreciate the chance to talk about what we do and our enjoyment in sharing our music. We are grateful to you for extending another opportunity to do so.
Links
MySpace * ReverbNation * Facebook * Twitter * Site
Interview by Lindz Riot
In America you wouldn't ever even begin to think a gothic metal band would come from their lands. Sure, Europe is very well known for producing favourites like Within Temptation and Nightwish, and we have been lucky enough to get the alternative act We Are the Fallen from California! America needs to brace itself for a brave band from Oklahoma City who are mastering the European metal sound with an angelical siren named Julia. They are called Angelical Tears and they describe themselves at angelical vocals with demonic guitars. You have to hear them for yourself! Their recently released EP is very impressive. Here's what Julia has to say about her journey with the band so far.
Hello Julia and welcome to the Femme Metal Webzine, thanks so much for taking the time do this interview with us. First of all I would love to know the origin of Angelical Tears. When and where did it all start and how did the band come to be?
Well, Angelical Tears was born around Halloween time 4 years ago in Oklahoma city to fill a void it had in the symphonic female fronted metal scene.
After taking a good listen to your songs I feel as if they are fantasy based, but that could just be because of your sound. What are the stories behind your songs? Are they true stories?
I try to write my lyrics that are based on real life – my experience or my friend's life stories.
So regarding your live show: what is the music scene like in Oklahoma? How have your shows and fans been? How long have you been playing live for anyways?
If we were a country ensemble the music scene in Oklahoma would be amazing. The rock and especially the metal scenes are practically non-existent. Most of the time we end up playing shows with hard-core metal bands. Because the scene is so undeveloped here we get better reception outside of Oklahoma.
From what I hear your sound is very much like that of the music coming out of Europe. What bands have inspired Angelical Tears as a whole?
Each band member had its own inspiration some love classical musical, some dig heavy metal. And of course European metal with female singers is something that we all like. Bands like Lacuna Coil, Within Temptation and so on definitely in some way has inspired us to write our stuff.
So I wanted to say congrats on the Australian distribution and the release of your self titled EP! It's really great stuff. How are you finding the response has been to these 6 songs?
The response has been great, especially in Europe. Hungary and Romania have been quite receptive.
What is the song writing process like for Angelical Tears? Who mostly writes the music and who is the main lyricist?
We all try to write music and lyrics. But mostly I write lyrics and the guys write the music. Each one of us tries to contribute whatever he/she can during the creative process.
My favourite song is "Tomorrow Happens Now", if you don't mind telling me what's the story behind it? What is your favourite song and why?
"Tomorrow Happens Now" – that song is about wanting that special someone to be with you right now in the moment. Dreaming about that person, but he's far away and you don't know when you are going to meet him/her again. It's hard to say which song is my favourite. They are all meaningful to me and have their own story.
I also hear on the EP you sing "Chasing Eternity" in Russian! Am I correct? By the sounds of it, is Russian your first language?
Correct – that is Russian you hear in "Chasing Eternity". It's my first language and I thought it would be cool to sing that song in Russian – something different. You know, originally that song was all in English, but while we were recording it, we decided to change it.
So you have categorized Angelical Tears as Gothic metal is that correct? What are some of the bands metal influences? And what is Goth to you? Is there anything of the Gothic culture that is close to your heart and has influenced Angelical Tears?
First and foremost we are a metal band. We try to apply some gothic overtones while also giving it that symphonic feeling. Angels, demons and vampires are just a few of the supernatural references we try to invoke with our music. Metal music from Metallica, Megadeth and Slayer as well as even some of the more hair metal bands from the 80s have helped shape and mold our individual styles over the years. Even some of the more classic gothic bands like Depeche Mode and The Cure have helped to inspire and define who we are. While the gothic scene in Oklahoma City is pretty small we try to do our part to enhance it.
So moving away from the band for a bit, for you as the lead singer: how do you like fronting the band? What is your stage time like for you? Who doesn't like or want to be a lead singer?
It's an absolute joy being in the limelight. I cherish every moment I have on stage pouring out my emotions through my music. It brings me closer to our fans who relate with our message. I have to say I absolutely love your voice! It's so very unique.
What is your background with singing?
Thank you very much. To tell you the truth, I don't have that big of a singing background. I have taken some classes from classically trained opera singer, Regina Grimaldi. She's an awesome teacher and helped me a lot with my voice.
Who are some of your favourite singers?
And what about bands? What are your top 5 if you could pick any?
My picks probably will be: Metallica, Lacuna Coil, Within Temptation, Journey and We Are the Fallen.
Sweet! We Are The Fallen made a great debut this year! So back to Angelical Tears, what does the band's future hold?
Currently we are writing new material for a full length album. It's style may end up being a bit heavier than our EP. We hope to continue to tour around our region here in the Midwest and hopefully hit some of the larger festivals during the summer.
You guys could definitely own a heavier sound! What are you hopes and ultimate dream from Angelical Tears? Well what band doesn't hope and dream for that ultimate record contract?
Ultimately we would love to tour worldwide and bring our music to the masses.
Wicked. Well Julia it's been a slice! Thanks so much for doing this interview with us.We are really looking forward to more great music from Angelical Tears and wish you all the very best.
Thank you very much guys. It has been a pleasure!
Links
6 color styles available:

Style switcher only on this demo version. Theme styles can be changed from Options page.