Browsing articles tagged with " concept"

Interview by Tony Cannella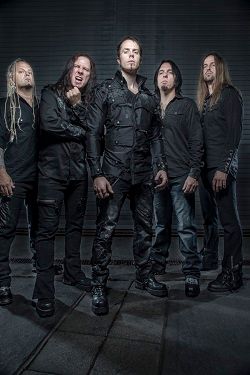 Line-up changes are all too common in the music business for various reasons, not only in metal but all genres. It's often hardest to change a lead vocalist which is what the Florida based metal band Kamelot were faced with when popular singer Roy Khan left the band and was replaced by Swedish vocalist Tommy Karevik of the band Seventh Wonder. Well with the Release of "Silverthorn" (featuring the debut of Karevik) and relentless touring even the fears of the most die-hard fan should be put to rest. Tommy Karevik fits Kamelot like the proverbial glove and the band are better than ever – as I witnessed when they played the Palladium in Worcester, Mass on their current North American tour. The entire band were on fire and just plain awesome throughout their entire set; a set that featured a good mix of new songs with older favorites. Following their sound check I had the huge pleasure to sit down with Kamelot's guitarist Thomas Youngblood to talk about a variety of subjects. Here are the highlights of our conversation…
Continue reading »
Label: High Roller Records
Review by Tony Cannella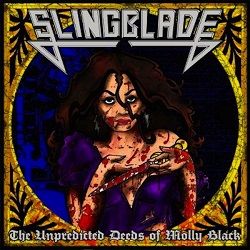 The world of female fronted metal has never been stronger. There are great bands representing each genre (and sub-genre) of the metal universe. Whether or not they have a female singing is irrelevant, there are so many good bands, period. Personally I love the current crop of traditional heavy metal bands like Benedictum, Crystal Viper and HolyHell. Now you can add one more band to that list… Ladies and Gentleman from Sweden, I give you SlingBlade. Sorry, I don't mean to be overly dramatic, but once in a while a band will come along that will remind you why you got into heavy metal in the first place. For me – thanks to their fantastic debut album "The Unpredicted Deeds of Molly Black" – SlingBlade is one such band. Continue reading »
Label: Prana Concept/Brennus Music
Review by Tony Cannella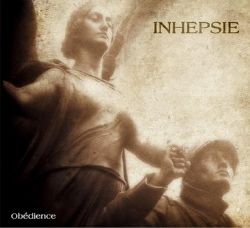 Formed in Paris, France in 2001 by vocalist Cathy Bontant and guitarist Jean Suire, Inhepsie plays melancholic, down-trodden atmospheric Gothic Doom Metal. Over a decade into their career the band has only released three albums, "Oracle" in 2003, "Orbe" in 2008 and now this their latest "Obédience".
"Obédience" features 9-songs and over 45-minutes of material that is mostly sung in French and musically, they are not the most uplifting of bands. Their songs tend to be heavy but deliberate in pacing, which there is nothing wrong with. Songs like the opener "Dernier Soupir" and the second track "Arkana" has an eerie atmospheric quality to them which is quite interesting. Continue reading »
Independent Release
Review by Luisa Mercier
Diehard is a very young German band; they were founded in 2010 and released their first album at the begininning of 2011. They play a quite standard industrial metal, well produced and well sung and inform us that the album is a concept: "The lyrics of this album has one conceptual line. It shows our opinion about some global questions such as "How does the other side of our reality look like?", "What does global illusion mean?". It tells also about the world system and inner possibilities of everyone. We can change our reality and create our own world, it's true. All we need is a high level of consciousness. "When Illusions Gone", move your mind into another reality!" The first thing that strikes the listener is the intro "Dies Irae" which is quite different from the rest of the album: ambient/folk tinged music with choirs that pave the way for the electronics and the metal that follows. Continue reading »

Interview by Ed MacLaren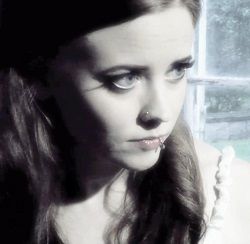 Portugal's Factory of Dreams is not a band to rest on its laurels. After releasing three consecutive prog-metal classics, producer/multi-instrumentalist Hugo Flores and vocalist Jessica Lehto may have surpassed them all with the sublime and sonic grandeur of "Some Kind of Poetic Destruction". An epic concept album of the highest caliber, "Some Kind of Poetic Destruction" weaves effortlessly between soaring melodies and savage riffs, tearing at the fabric of its musical universe with searing solos and breathtaking vocals. Hugo and Jessica took some time to talk to Femme Metal Webzine about the remarkable concept and development of "Some Kind of Poetic Destruction", how to out-epic an epic album and the strange and fascinating impact of lip piercings.
With the success of "Melotronical", expectations surrounding "Some Kind of Poetic Destruction" were understandably high but the new album has delivered another essential sonic experience and then some. Epic is becoming almost an understatement.
Jessica: I'm thrilled that you think so! Hugo has written such excellent music for this album. Of course that goes for all albums, but this is my favourite release so far. Every single track on "Some Kind of Poetic Destruction" has that special something, a nice atmosphere, lovely instrumentation and an interesting story to tell. Continue reading »
6 color styles available:

Style switcher only on this demo version. Theme styles can be changed from Options page.