Browsing articles tagged with " denmark"
Label: Sony Music Denmark
Review by Alessandra Cognetta
"The Color of Dark" is the second album born from the collaboration between singer-songwriter Eivør and bassist, composer and producer Lennart Ginman. The duo brings together once again a mix of multiple genres, from pop to electronica to jazz, displaying great versatility. Eivør's voice works as a common thread, even a guide, for the listener, stepping away from her usual material in a bold direction, but still retaining the quality and passion that has been the artist's trademark throughout her career. Ginman has definitely succeeded in crafting songs that bring out the best from the musicians, creating music that is as varied as it is seamless.
The album kicks off with the soft tunes of "My Little Blue Star", enriched by darker moments here and there and orchestral sections that help sustain the song structure and establish a particular atmosphere which shifts between crepuscular and smooth, like a soft caress. Continue reading »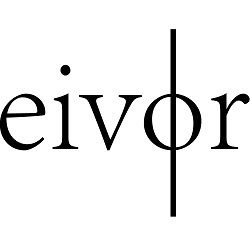 Interview by Alessandra Cognetta
Eivør Pálsdóttir
is a singer songwriter from the Faroe Islands. With her incredible voice, she has created music in a huge variety of genres, always challenging herself and pouring all her passion into her songs. Her latest effort is a collaboration with Lennart Ginman, "The Colour of Dark", a mesmerizing album that showcases her great vocal skills. Eivør is about to release her new solo album, "Bridges", about which we have exclusive news, and kindly lent us some of her time for a nice, in-depth chat about her music and much, much more. The result of this long, friendly conversation involves everything from songwriting through beatboxing (no kidding!) to the Hobbit, from her role as Marilyn in an opera to her thoughts about women in the music industry, where she also kinda interviewed me back. Eivør is a sincere, authentic artist, whose works I cannot recommend enough, and I think this interview stands as good evidence for my case.
Hello and welcome to Femme Metal Webzine, Eivør! It's a pleasure to have you with us. What have you been up to, lately? Continue reading »
Independent Release
Review by Tony Cannella
Forever Still is a melodic hard rock band with a decidedly fierce metal edge. Hailing from Copenhagen, Denmark the band was formed in 2009 and in the time that they have been together, they have already been receiving positive press and recognition. After listening to their debut 4-song EP, it is easy to see why.
So we begin with "The Key". It opens with a bit of electronic music before the heavy guitars come in. My first impression is the singer Maja. She's got a truly captivating voice. Near the end of the song comes this hell-ish screaming vocal part from Maja, which is quite impressive. "The Last Day" is a solid mid-tempo number with another bit of screaming from Maja. It is really disarming because it seemingly comes out of nowhere. Continue reading »
Label: Chess Club Records/RCA Victor/Sony Music
Review by Luisa Mercier
MØ is a Danish singer songwriter, the last of my many discoveries from the lands of snow in Northern Europe. Her true name is Karen Marie Ørsted, while MØ just means "maiden" in her native language. I must say that her musical career in the beginning followed another path, since she started in rap five years ago and still some influences are to be found in her music. The album, "No Mythologies to Follow" has been produced by Ronni Vindhahl and it features several influences. As told above, rap is one of MØ greatest love and this can be clearly heard in the production, while the music spans from synth pop like in "Slow Love" which has an 80's vibe, to more atmospheric stuff like "Dust Is Gone" which I recognize could be a Lana Del Rey track, very smooth and emotional. Continue reading »
Label: Pitch Black Records
Review by Tony Cannella
From Denmark, Illnath is a female fronted extreme metal outfit. They were formed in 2000 and in 2011 released their third album, "Third Act in the Theatre of Madness".
In lead vocalist Mona, Illnath has a singer that is sure to give Angela Gossow a run for her money in the extreme metal field and musically the band provides enough technicality, melody and talent to make each song interesting. The bombastic opener "Third Act" sets the tempo and from there on songs like "Scarecrow" and "Lead the Way" Illnath provides plenty of heavy moments. There is no doubt about it, Illnath is certainly an aggressively relentless powerhouse force but on songs like "Tree of Life and Death" they also bring a melodic element to the table. Continue reading »
6 color styles available:

Style switcher only on this demo version. Theme styles can be changed from Options page.