Browsing articles tagged with " denmark"
Independent Release
Review by Tony Cannella
From Denmark, the Symphonic/Gothic metal band Akoma formed in 2004. Since their inception, the band released an EP in 2006 ("Angels of Revenge"), followed that up with a demo in 2007 ("Lost Forest") and then… there was silence, until now. In late 2012 Akoma released a new EP (finally), entitled "The Other Side". The sweet symphony of the opening tune "Bittersweet Memories" gets things going and this is a beautiful piece of music which segues into a heavier metal riff and crashing drums. Before long the operatic vocal of Tanya Bell join in and helps to transcend this song into a great opener. "Your Sacrifice" is next and has more of a deliberate pacing than the previous song, but it is full of bombastic elements, heart, passion and melody. Next up we have "My Love", which being a ballad is a change of pace. I really didn't know if I was a fan of this song or not, but once the track got heavier it won me over. The final three songs "Without You", "Guardian Angel" and "Immortal Love" brings things to its conclusion and should please fans of the band. "The Other Side" is not the full-length that we had been hoping for from Akoma, but for now, it'll do just fine. Continue reading »
Label : Spinefarm Records/Universal
Review by Tony Cannella
The Swedish melodic metal band Amaranthe released their impressive self-titled debut in 2011. The album created a huge buzz in the metal world. Since then vocalist Elize Ryd has gone on to touring with Kamelot on their last tour. Now she returns to her main gig for their 2nd album entitled "The Nexus".
Amaranthe continues to utilize three distinctive vocals. In addition to Elize's angelic vocals, Amaranthe also utilizes clean male vocals (Jake E Berg) and harsh male vocals provided by Andy Solveström.
The opening duo of "Afterlife" and "Invincible" are both excellent, but my favorite track is the energetic "The Nexus". The three vocal styles are used quite masterfully here and this is just a great, melodic song. Continue reading »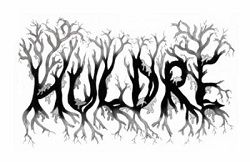 Interview by Matteo Bussotti
We're extremely proud to have here today Nanna Barslev, the singer from Huldre, a Denmark folk-metal new band. I listened to their first Album, "Intet Menneskebarn"…and I was simply stunned by the songs, the melodies, Nanna's voice and the general atmosphere it manages to create. Everyone of you should listen to it at least one time. This said…how could I not ask Nanna for an interview? I'd be crazy! And…here it is! Enjoy it!
Hi Nanna! Welcome to Femme Metal, we are very pleased to have you here with us! How does it feel, after 6 six years, to have your first full-length released?
Thanks a lot Matteo. I am happy to be invited to your awesome zine. We are very proud to present our debut album "Intet Menneskebarn". I feel things are making sense, when we finally share our songs and strange folklore universe with people worldwide and we are honored that so many like our debut album.
Your live performances are been compared to Korpiklaani's ones, for the energy of your audience. From your point of view, what do you try to convey to your audience in your exhibitions? I bet you're really happy when you see a reaction from the "other side" of the stage!
We are trying to give people a whole experience, and like the huldres from the folklore do, luring the audience into our music and world, with dance and song, making them forget everyday life.We balance between seriousness and irony. My mission is to be present and interact with the audience, bring them through many emotions, fun, sadness, tragedy, brutality, love etc. Our songs are all in different moods, so we can go from a tragic song to the next song where we invite to folk dance. And yes, that's makes me very happy, when I see the audience respond with energy to our concerts, and of course we have fun on stage as well. Continue reading »
Independent Release
Review by Matteo Bussotti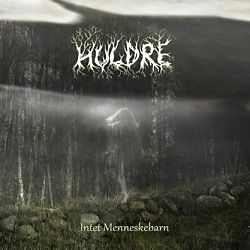 Huldre's origins go back to 2006, but it wasn't until 2010 that they found a stable formation, and here we are, with their first full-length. Huldre has been compared to Korpiklaani for their live performances, and where many bands play metal with folk, it's been said that they play folk with a little of metal. And now, talking about the album… I'll be brief: this CD is awesome.
Of course, if you hate folk-metal you won't probably like it, but…it may change your mind about folk-metal. The fact about Huldre is they don't do anything "new", their folk-metal is, basically, well…folk-metal. It's nothing unusual…but it's very good folk-metal! it is neither too metal nor too folk, it's a perfect balance between the two genres, with a "personal" turn from Huldre. Nanna's vocals are simply stunning, powerful and delicate at the same time, and moving when they need to be; they really help the listener to stay focused on the album, never letting boredom in.
All the songs are really energetic, you'll just need to listen to them one time to fall in love with them. I simply cannot say anything more about this CD: it's simply awesome, every song is a perfect balance among folk and traditional music, a ballad and the purest metal. You will be surprised and entertained in every song. Continue reading »

Interview by Marcy Bell
A new band from Denmark is carrying new good symphonic Power Metal waves. That's Infinity Overture with their new album "Kingdom Of Utopia". We have the pleasure to talk with guitarist Niels and vocalist Ian about the band and about this new project.
What does your name, "Infinity Overture", mean?
Niels: Hi Marcy, The name is inspired of the classical approach to the music, but roughly it just means infinity introduction to a piece of music.
Can we consider "Kingdom of Utopia" a concept album?
Niels: Yes, Ian came up with the story for the lyrics.
Where did you get the inspiration to write the songs? What is the message inside it?
Niels: I get inspiration to write music from listening to other bands, and art and films. The message in the music is mainly to express drama, romanticism and mood.
What is your "Kingdom of Utopia"? Where is it? Do you find in nowadays life a Kingdom of Utopia?
Niels: I think that question is maybe better for Ian, since he wrote the lyrics.
How did you make Infinity Overture project alive?
Niels: When I started the recordings for the album, it was a project to get great musicians play my music, but now I have gathered a fantastic band who plays live, it has been a long journey, and we are only just at beginning.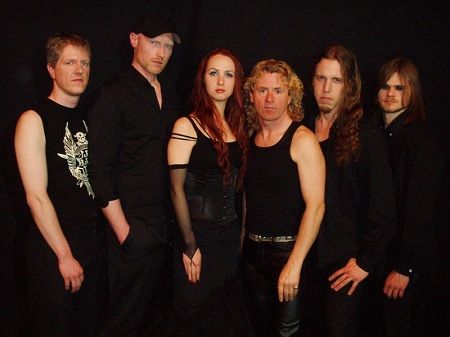 Do you think in Northern Europe there is a special interest about the so called metal-symphonic and power-metal wave? I mean, there are a lot of good groups coming from there… What do you think about the scenario?
Niels: To me it seems that a lot of power metal bands are from South Europe, whereas Symphonic metal is also from Northern Europe. I like a lot of progressive bands from Sweden and Norway, and of course USA, and also Death and Black metal from Sweden and Eastern Europe. In general I think there is a lot of great metal in all the sub genres.
How did you get involved in Infinity Overture's project?
Ian: Back in 2005 Niels contacted me via MySpace and asked if I would be interested to work on lyrics and vocal melodies and then record lead and harmony vocals for his new songs. I loved the melodic style he'd composed and then came up the idea of writing a concept story, which I could base my lyrics around.
Besides singing as male lead vocals what was it you contributed in the band?
Ian: I sent Niels my lyrical concept story which he thought was cool and so I would record vocals at my studio at home, send an MP3 file. Once Niels confirmed he really liked the vocal melodies I would move onto the next song and that is how we did this debut Infinity Overture album.
Did you write any songs, didn't you?
Ian: Only the lyrics, vocal melodies and the concept story for the album. Niels wrote all the music.
Can you still combine your other projects along with Infinity Overture?
Ian: Working this way was easy to combine my other projects like Consortium which I was working on at the time. Actually having working with Niels on Infinity Overture I then asked him to perform live with Consortium Project.
Who entered in the band after you? How much important is having a female front girl in a band like yours?
Ian: Later Niels brought Lene Petersen into IO which in my opinion was a great move and her voice works perfect with my heavy approach and we seem to compliment each other.
Links
6 color styles available:

Style switcher only on this demo version. Theme styles can be changed from Options page.