Browsing articles tagged with " EP"
Label: Standby Records
Review by Tony Cannella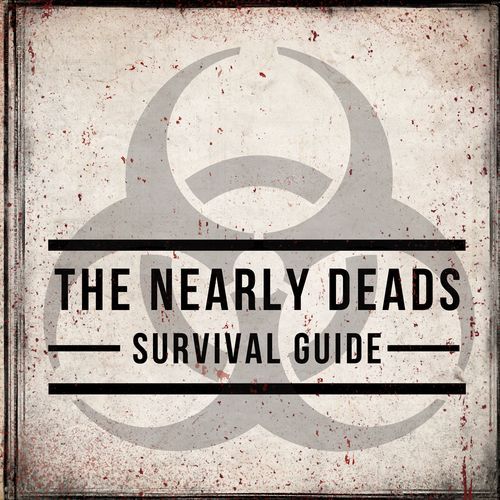 Hailing from Tampa, Florida, The Nearly Deads are a modern hard rock band with a definite amount of commercial viability. The band has since moved on to the country music capital of the world Nashville, Tennessee, but fear not, the music that can be heard on their new 6-song EP "Survival Guide" is the furthest thing from country music as you can imagine. Instead The Nearly Deads stay true to their modern hard rock roots.
"Survival Guide" is my first exposure to The Nearly Deads and I was kind of surprised. I guess I was expecting something a little more gothic, but what we get is hard rock that is more reminiscent of Paramore or Garbage, in fact I would describe them as a heavier Paramore and it all makes for a winning combination. Continue reading »
Label: Nuclear Blast
Review by Tony Cannella
Avatarium is the new project of Leif Edling from Candlemass. In 2013 they released their self-titled debut which – as it turns out – garnered some critical acclaim. Leif Edling is a talented dude and Avatarium is not a clone of his previous bands the aforementioned Candlemass and KRUX. The addition of female singer Jennie-Ann Smith is enough to set them apart right there, but while Avatarium does maintain some aspects of his previous bands it does allow for some experimentation and taking the music down different paths which is just what the band does. What Jennie-Ann Smith brings to the vocals cannot be understated. She provides a passionate, raspy, classic rock feel to the songs which is impressive and compliments the music perfectly. Continue reading »
Independent Release
Review by Tony Cannella
My first exposure to New York's symphonic metal band Midnight Eternal was when they were opening for Doro in New York City. They proceeded to deliver an energetic set that really won me over. So following their set, I purchased their self-titled 2-song EP and I couldn't help but be impressed with the 10-minutes worth of music featured here.
The beautifully symphonic "When Love and Faith Collide" gets us started. This is an up-tempo, fast paced song and indeed a strong opener. Lead vocalist Raine Hilai has got a strong voice that soars right there with the music. The interplay between keyboards and guitars is pretty cool and brings to mind a prog influence. The 2nd and final track is the slower, doomier "Masquerade of Lies". Continue reading »
Independent Release
Review by Tony Cannella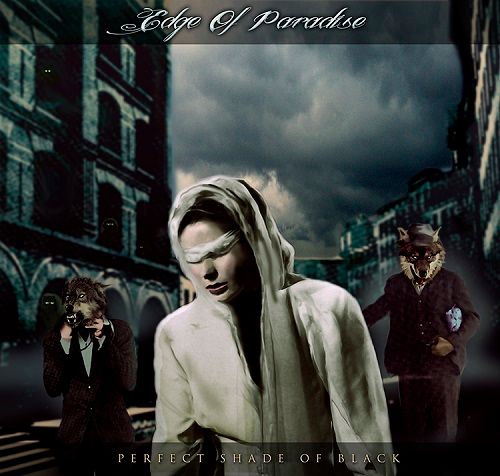 Before even listening to the new EP from the American metal band Edge of Paradise, I could tell that it already had so much going for it. The EP was recorded by rock veteran Bob Kulick, mixed and mastered by the legendary Michael Wagener and the album cover was done by Ioannis who was behind some classic metal artwork. How cool is that? Besides, I thought their "Mask" album was a pretty cool debut, so I couldn't be giddier than review "Perfect Shade of Black".
"Perfect Shade of Black" begins with the eerie sounding intro of the title song before the song kicks in with relentless fury. Up next is "In a Dream" which is a very powerful and emotional song featuring some cool tempo changes and Margarita Monet's wailing vocals. Continue reading »
Independent Release
Review by Tony Cannella
If Italy is the epicenter for female fronted metal, than Spain isn't far behind. Another talented female fronted band to emerge from Spain is the symphonic metal band Eteddian. Formed in 2011 they released their debut EP "Illusions" last year. Let's delve into it a bit, shall we?
"Illusions" features 6-songs and 22 ½ minutes worth of music. The original material is quite strong, but for me one of the more fascinating tracks is a cover of the Madonna song "Frozen". The band added their own metal twist to the song and primary vocalist Bethany Neuman is joined by two distinctive styles of male vocals on this one (courtesy of Imanol Herrera of Vehemencia). One is a sort of a Geoff Tate progressive metal style and the other is a more extreme metal voice. Continue reading »
6 color styles available:

Style switcher only on this demo version. Theme styles can be changed from Options page.