Browsing articles tagged with " EP"
Independent Release
Review by Tony Cannella
Clocking in at 37-minutes, "Haven, Lost" the debut from Italy's HavenLost lies somewhere between an EP and a full-length. Whatever the case, this symphonic metal band was formed in 2010 and this debut was released in 2013.
In addition to symphonic metal, the band throws in other influences such as Gothic metal and classic heavy metal. The three singing styles on display are a male gothic sounding clean voice (similar to Vintersorg), screaming male vocals and operatic female vocals. "Carillon" is a strong opener and focuses more on the clean male and female vocals. The main riff has a classic metal vibe to it and the violins give the song a mournful-ness to it. The piano intro to the next song "Haven, Lost" creates a melancholic vibe before the song picks up in tempo, before… coming to a halt with rain and thunder sound effects and the melancholy returns. Continue reading »
Independent Release
Review by Tony Cannella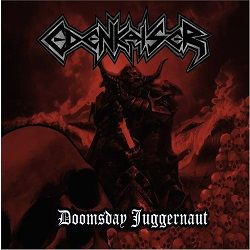 Edenkaiser is a "Thrashened" Black Metal band from Spain. The band formed in 2009 and has just issued their debut EP "Doomsday Juggernaut". After the opening intro "Obsidian", "Enter Mephisto" kicks in and comes on fast, loud, heavy, blasting and just freakin' insane. Lianne's vocals are wickedly brutal and way over-the-top (and I mean that in a good way). Next is "Inner Kingdom" which continues the brutality of the previous track but also mixing in tempo changes and rain sound effects which succeeds in giving it an eerie feeling. Musically the band comes across like a juggernaut. "A Jewel in My Skull" is a pure intensity and heaviness. The final two songs "Kill For the Crown" and a cover of the Vomitory song "Inferno" brings things to a fittingly vicious conclusion. I loved the simplicity of the production. Continue reading »
Label: earMUSIC
Review by Tony Cannella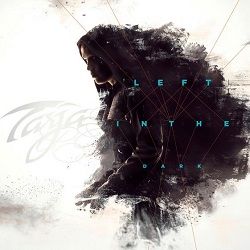 "Left in the Dark" is not the new Tarja Turunen album. Instead, this should be looked at as a companion to her previous album "Colours in the Dark". That said LITD is an album that includes demo, live versions and alternate version of 9 of the 10 songs that appeared on CITD.
The track-listing has pretty much been left intact. The lone exception is that "Darkness" has been replaced with "Into the Sun". A demo version of "Victim of Ritual" opens things and is followed with the excellent "500 Letters". This song remains haunting, frightening and beautiful. This particular version is recorded live acoustically at Vorterix radio. "Until Silence" is also from the same radio session. Beyond that, we get demo versions of several songs an instrumental version of "Deliverance" as well as variations on other songs from CITD. Continue reading »
Independent Release
Review by Tony Cannella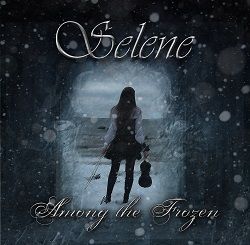 The symphonic metal band Selene hails from Northern Ireland and was formed in 2013. They have recently released their debut EP "Among the Frozen". The band blends an atmospheric approach with crunchy riffs and operatic vocals to produce a 6-song and 24-minute slice of symphonic heaven.
"Peace of Mind" is a fast paced up-tempo of an opener with a bit of an old school Nightwish vibe. "Till the End" begins with a heavy riff and the song quickly develops into a melodic metal tune and one of the best on this EP. "End of it All" has a moody vibe going for it and it also features male vocals provided by guitarist/keyboardist John Connor. Continue reading »
Interview by Alessandra Cognetta
Translation by  Yoshiaki Miyasaka & Alessandra Cognetta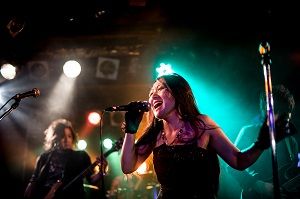 ElupiA is a very unusual band. From the mysterious and evocative name, to the line-up, with two keyboardists, this Japanese band provides a unique musical experience, mixing elements from symphonic metal, orchestral pieces, and avant-garde music. They published their first mini-album, "WILDERNESS", last year, and the new single "Departure" is about to be released in these days. We had the chance to interview Nene, the lead vocalist of the band and a soprano with a very distinctive and original singing style. She told us a lot about ElupiA, her own experience as a singer and her opinions on the situation of theatres, both in Japan (I'm sure some of you are familiar with the words "Nō" and "Kabuki") and in Europe (Opera). This is the first interview (of a series, hopefully) we are proud to present in two versions: English and Japanese! Continue reading »
6 color styles available:

Style switcher only on this demo version. Theme styles can be changed from Options page.
Archives