Browsing articles tagged with " EP"
Independent Release
Review by Tony Cannella
My first exposure to New York's symphonic metal band Midnight Eternal was when they were opening for Doro in New York City. They proceeded to deliver an energetic set that really won me over. So following their set, I purchased their self-titled 2-song EP and I couldn't help but be impressed with the 10-minutes worth of music featured here.
The beautifully symphonic "When Love and Faith Collide" gets us started. This is an up-tempo, fast paced song and indeed a strong opener. Lead vocalist Raine Hilai has got a strong voice that soars right there with the music. The interplay between keyboards and guitars is pretty cool and brings to mind a prog influence. The 2nd and final track is the slower, doomier "Masquerade of Lies". Continue reading »
Independent Release
Review by Tony Cannella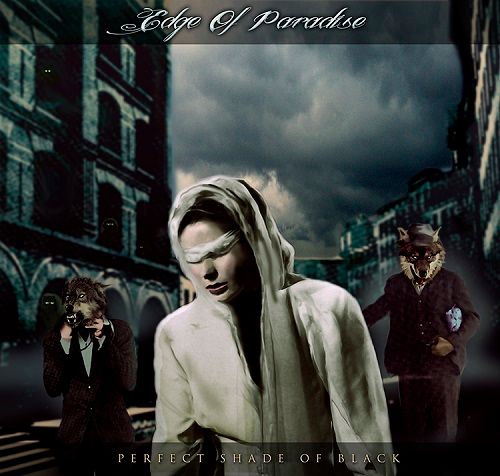 Before even listening to the new EP from the American metal band Edge of Paradise, I could tell that it already had so much going for it. The EP was recorded by rock veteran Bob Kulick, mixed and mastered by the legendary Michael Wagener and the album cover was done by Ioannis who was behind some classic metal artwork. How cool is that? Besides, I thought their "Mask" album was a pretty cool debut, so I couldn't be giddier than review "Perfect Shade of Black".
"Perfect Shade of Black" begins with the eerie sounding intro of the title song before the song kicks in with relentless fury. Up next is "In a Dream" which is a very powerful and emotional song featuring some cool tempo changes and Margarita Monet's wailing vocals. Continue reading »
Independent Release
Review by Tony Cannella
If Italy is the epicenter for female fronted metal, than Spain isn't far behind. Another talented female fronted band to emerge from Spain is the symphonic metal band Eteddian. Formed in 2011 they released their debut EP "Illusions" last year. Let's delve into it a bit, shall we?
"Illusions" features 6-songs and 22 ½ minutes worth of music. The original material is quite strong, but for me one of the more fascinating tracks is a cover of the Madonna song "Frozen". The band added their own metal twist to the song and primary vocalist Bethany Neuman is joined by two distinctive styles of male vocals on this one (courtesy of Imanol Herrera of Vehemencia). One is a sort of a Geoff Tate progressive metal style and the other is a more extreme metal voice. Continue reading »
Independent Release
Review by Tony Cannella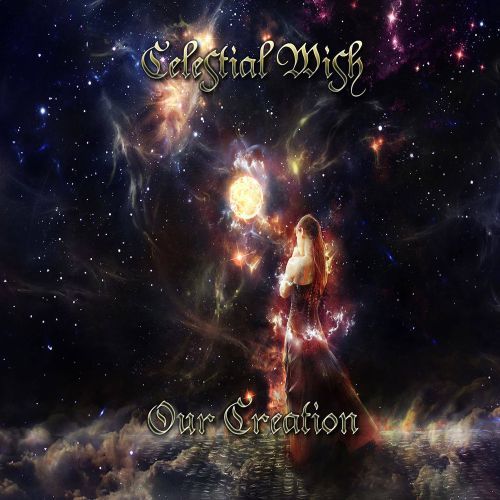 Celestial Wish is a symphonic/gothic metal duo (later in 2014 drummer Micheal Brush was added to the line up)  from Birmingham, UK. Their debut EP "Our Creation" was released several months ago and throughout the 6-songs available here the band show a great affinity for writing melodic songs, with plenty of atmosphere.
The 28-minute EP starts off strongly with "Our Creation". They follow that with the excellent "His Kingdom Come". "Your Song" is a Within Temptation-ish piano driven ballad. Lead vocalist and lyricist Saneeta has got a pretty cool operatic voice but doesn't over-do it, she knows when to rein it in and is much more concerned with making it fit into the song rather than doing vocal gymnastics. Continue reading »
Independent Release
Review by Tony Cannella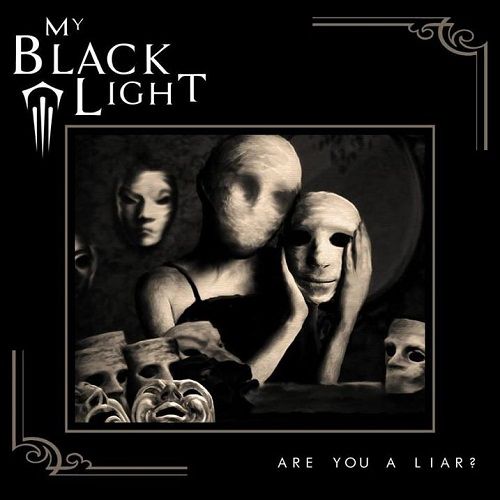 Formed in Italy in 2008, the metal band My Black Light first came on the metal scene with their 2010 debut "Human Maze". Now the band returns with a brand new 4-song, 20-minute EP "Are You a Liar?"
"Are You a Liar?" begins with electro-intro of "The Executioner" before the song develops into an up-tempo instantly catchy tune. Next is the title song which marries brutality and melody very well. Lead vocalist Monica Primo's smooth, clear vocals are joined by the harsh male vocals of keyboardist Rudy Bertetto. "The Joke" is another heavy one which slows the tempo down quite a bit before gradually regaining its heavy groove. The album is completed with the wistful ballad "The Cure" as Monica delivers such a powerful vocal performance. Continue reading »
6 color styles available:

Style switcher only on this demo version. Theme styles can be changed from Options page.