Browsing articles tagged with " EP"
Independent Release
Review by Tony Cannella
End of the Dream is a female fronted metal band from the Netherlands that was formed in 2010. They have recently issued their debut 6-song self-titled EP. Let's have a listen, shall we?
First off, for an EP this is pretty long. Clocking in at 33-minutes, EOTD presents a longer than your average EP, not that I'm complaining. "Colder" opens things and is a pretty cool way to kick things off. The riffs are sharp and the song is dramatic with a solid groove to it. The next track "Follow the Angels" begins with a slower tempo before a choir kicks in and then the heavy guitar riffs. I would describe the band as a cross between Within Temptation and Evanescence. Lead vocalist Micky certainly has a pretty cool and expressive voice. Continue reading »
Independent Release
Review by Tony Cannella
Forever Still is a melodic hard rock band with a decidedly fierce metal edge. Hailing from Copenhagen, Denmark the band was formed in 2009 and in the time that they have been together, they have already been receiving positive press and recognition. After listening to their debut 4-song EP, it is easy to see why.
So we begin with "The Key". It opens with a bit of electronic music before the heavy guitars come in. My first impression is the singer Maja. She's got a truly captivating voice. Near the end of the song comes this hell-ish screaming vocal part from Maja, which is quite impressive. "The Last Day" is a solid mid-tempo number with another bit of screaming from Maja. It is really disarming because it seemingly comes out of nowhere. Continue reading »
Independent Release
Review by Tony Cannella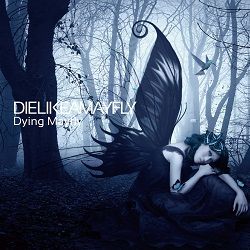 Dying Like A Mayfly is a Gothic metal band from Japan. Their debut EP is entitled, "Dying Mayfly". The mixing of gothic metal and heavy pop of "Dying Mayfly" gets us off to a fast start. The eerie – almost horror movie like – "Whiteberry Shining Cicada" is next and is my favorite song. The vibe of this one is ominous and the sweet vocals of Rosiel make it even more so. Next is "At Sea" and this proves to another strong track. The final song is the ambience fueled "Everlasting Requiem".
Die Like A Mayfly are interesting in the way that they combine Gothic metal with almost a heavy pop sound.
There are many different elements at work here and that contributes in making "Dying Mayfly" a worthwhile listen. Continue reading »
Independent Release
Review by Tony Cannella
From Indonesia, Blodwen are not a new band to emerge on to the Femme Metal Genre. They have actually been in existence for 10-years. They released their debut album in 2010 and followed that with a number of EPs and singles. This particular EP "Requiem for Odette" is not a new release. Instead, it is a digital only re-release to celebrate the bands 10th anniversary and it can be downloaded at Band Camp.
Blodwen are a very high caliber symphonic metal band and lead vocalist Bernice Nikki is one of the more talented operatic front women on the scene. The band fuses classically inspired compositions to go along with their bombastic metal sound. "Requiem for Odette" begins and ends this 20-minute EP of the same name. Continue reading »
Label: Century Media
Review by Tony Cannella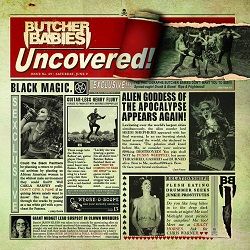 The Los Angeles based groove metal band released their sophomore album "Goliath" last year to a huge amount of fanfare. The album proved to be a success and now the band returns with the covers EP "Uncovered". This 5-song EP shows how varied the bands influences are. The songs that the band to chose to cover are eclectic to say the least; the one common denominator is the raw aggression put forth by Butcher Babies on each and every song. The set opens with a hellraisin' cover of the ZZ Top classic, "Beer Drinkers and Hell Raisers". I wonder if this is what ZZ Top had in mind when they wrote it. This is a devastating opener, I love ZZ Top and I love Butcher Babies version of this classic tune. Next we have an unsettling cover of "They're Coming to Take Me Away" by Napolean XIV. Continue reading »
6 color styles available:

Style switcher only on this demo version. Theme styles can be changed from Options page.
Archives