Browsing articles tagged with " EP"
Label: Ex Cathedra Records
Review by Tony Cannella
Leah McHenry is a very talented singer/songwriter from Canada. Her debut album "Of Earth & Angels" was pretty damn impressive. Now she returns with a new 5-song 27-minute EP worth Celtic flavored hard rock entitled "Otherworld".
The EP begins with the melancholic piano driven ballad "Shores of Your Lies". This is kind of an interesting opener since not too many metal albums begin with a ballad, I would wager. Rain and thunder sounds intro the next tune "The Northern Edge" which turns into a heavier, melodic, mid-tempo track. Leah slows the tempo down a few notches with the atmospheric "Surrounded". I loved this song and it is my 2nd favorite on the album. This track features some great chill inducing vocals. Continue reading »
Label: Season of Mist
Review by Tony Cannella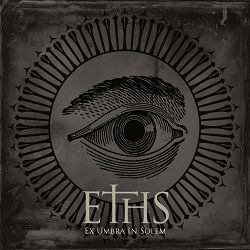 The French modern metal band Eths have been around since 2000. The band released their last studio album in 2011 and now returns a new singer in Rachel Aspe and a new 30-minute EP entitled "Ex Umbra In Solem".
"Ex Umbra In Solem" features one brand new song, three live tracks and three older songs re-recorded with their new vocalist Rachel Aspe. Their style runs the gamut to modern metal with traces of thrash and melodic death metal. Make no mistake about it; the songs are contentious and aggressive. The opening to the title song is a bit disarming but it immediately it segues into the thrashy riff-o-rama that makes up the opening track and the vocals alternate between the aggressive style and Rachel's clean, melodic approach. Continue reading »
Label: WormHoleDeath
Review by Tony Cannella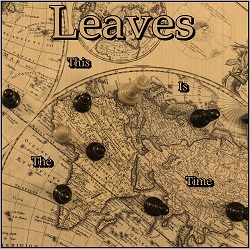 When last we heard from the Spanish band Leaves they were issuing their debut full length back in 2010. Now, after a few years of silence, the band returns with a 6-song EP entitled, "This is the Time".
The opening track "Insane Heart" begins with a powerful groove-laden riff as the song transforms into a dreamy sort of vibe. This is my favorite track. Musically, the band is still influenced by Anneke era The Gathering – not that it's a bad thing. Vocalist Rachel has a solid voice that is sure to remind people of Anneke van Giersbergen. Continuing on, we have the second track, "Now Is The Time". This song starts with a slower tempo, before quickly speeding up and becoming heavier. Other highlights include: "Salvation" and "The End".  Continue reading »
Label: Atlantic Records / [GOOD}CROOK
Review by Luisa Mercier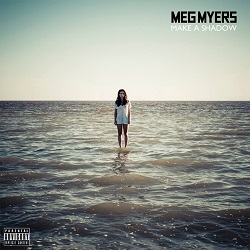 I came to know Meg Myers some months ago when she released "Heart, Heart, Head" and a kind friend pointed her out to me. I was stunned after the first listen and it was love at first sight with the related video. The song, included in this EP, is one of the most passional, felt tracks I ever heard in my life. She literally screams her heart out and the video is the perfect companion of such masterpiece. You must run to YouTube or to I-Tunes to understand what I mean. The rest of the EP is equally good and very varied. Actually another highlight is the opener "Desire" which contains some explicit language that perfectly fits the message of the song. Again, go and take a look at the beautiful video that matches this groovy, guitar tinged anthem laced by her sexy vocals.  Continue reading »
Independent Release
Review by Tony Cannella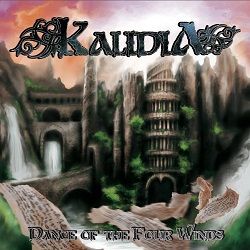 From Italy, the power metal band Kalidia formed in 2010. They have just released their debut EP "Dance of the Four Winds". It seems redundant to say 'here is another quality metal band from Italy', but Kalidia are in fact another excellent band to emerge from Italy.
The gothic-like intro leads us into the great opening song "The Lost Mariner". This song comes soaring through on the wings of a powerful melody and great chorus. Musically, Kalidia recalls classic metal of the 70s and 80s such as Rainbow and MSG and they certainly have the musical chops to match. A sharp guitar riffs begins the next track, "Winged Lords" which is slower in tempo than the previous song, yet is even more melodic and passionate – this is my favorite song. Continue reading »
6 color styles available:

Style switcher only on this demo version. Theme styles can be changed from Options page.