Browsing articles tagged with " eternal"
Label: Endless Winter
Review by Vard Aman
I have waxed lyrical before about well played Doom Metal, but as it's been a while let me remind you. Doom Metal is one of the most extreme forms of music around; slow, powerful, stirring, epic and dark. Doom Metal is usually associated with scenarios of despair, sombreness, emptiness and grief; but when played well, it creates an uplifting release through these scenarios: a blissful oneness with the despair and the emptiness. It opens the darkness up so that you may own it and rule it: the powerful, yet haunting atmospheric and melodic sound of desolation consumes you, and as it does so it lifts you up above it as its master and holds you there for as long as you are willing to be ruler of the darkened depths, instead of a mere overlooked unit in the overcrowded shallows.
"Farewell, your life erases me. Forever fail. Forever die…" Continue reading »
Interview by Alessandra Cognetta
Anaè is the lead singer of the French metal band Adrana, a combination of progressive metal, heavy metal and classical music, enriched by a strong literary component. The mix of different influences as well as forms of art makes Adrana a unique musical experience and we're here to find more about them.
First of all, welcome and thanks for taking the time to answer our questions, Anaè. How has 2012 been for Adrana so far?
Thank you for giving us the opportunity to present our music and artistic work! I am really thrilled! The year 2012 has been fairly quiet so far. After the release of "The Ancient Realms" and the first part of the French tour we were given a little time to work on new songs, work toward a movie clip and prepare a surprise regarding our future gigs to all of our fans!
One of the things I enjoy the most about your music is the "story" (I won't dare to call it a concept because in my opinion it's far more than that) behind your whole production. Can you describe for us the main themes of Adrana's adventures?
We would like that it becomes much more than a concept. We are working on it, but we are still far from what I wish to do in terms of total art (featuring theater, music, stories, dance, and a whole fantasy world). Our music tells the adventures of the warrior princess Adrana desperate to reclaim her fallen kingdom. It contains many elements of heroic fantasy like the character's actions or places in a rather dark atmosphere, darkening progressively with each new album. Although the story revolves around a princess, this one is more gloomy and sanguine. There are many battles, betrayals, murders and unmentionable secrets that punctuate the epic story of Adrana. Adrana talks about the difficulty of bringing people together in their diversity, and the difficulty to win the trust of others. Adrana shows us that very often we find ourselves alone with our destiny. Finally, this quest leads the Princess to ask the recursive question as to whether the pursuit of a right cause, right as it is, justifies having to kill thousands of human and nonhuman creatures to get there?
We know what influenced your music, but what influenced your lyrics? How were Adrana and her Ancient Realms born?
The band name was invented, without special intention by Ludo and Maxime (guitarist and drummer, the founders of the band). They then included Grhyll, our keyboard player, and me to write the story. The first songs whose lyrics had no relationship between them (stories of vampires, putrefied nymphs, or warrior princess), have become the pillar of the epic story of Adrana. Now, Grhyll has taken charge of the story and I work exclusively on writing lyrics around the story created by Grhyll.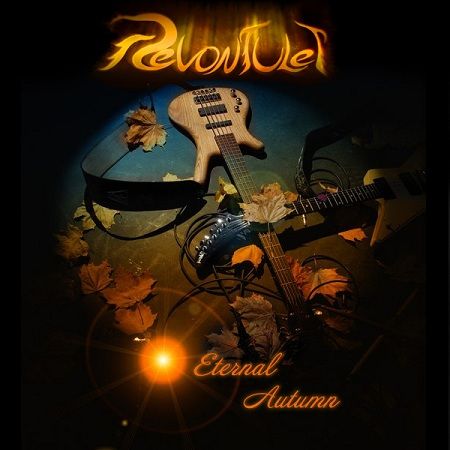 Revontulet band is happy to share new single with you!
"Eternal Autumn" is a sorrowful and heartwarming song at the same time.
It is the last warmth of the sun we miss in Winter.
Endless Fall is not just the time of year, it's a state of mind.
More infos HERE.

Interview by Robin Stryker

Two years after releasing their debut album "Reversing Time", Greek/Turkish progressive symphonic melodic metal band, Dreamtone & Iris Mavraki's Neverland, returns with its second album "Ophidia" (AFM Records 2010). Femme Metal sat down with Greek female vocalist, Iris Mavraki to get the inside story on the band and its new album.
Welcome, Iris, and thank you for joining us today! Would you start off by telling us why you joined forced with the Turkish band, Dreamtone, to form Neverland? What was it about Dreamtone's music that caught your attention?
First of all, hello Robin; it's a pleasure to be with you! Well…. A few years ago, my son Orpheus Spiliotopoulos, who was at that time reviewing for the Greek site MetalTemple.com, suggested I listen to a CD entitled "Unforseen Reflections" by a band called Dreamtone. I was immediately, tremendously impressed by the power of their compositions and the symphonic elements in their music. Then I found out that they are from Turkey; a nice surprise to me as I was then also singing with the Turkish Symphony Orchestra, so I suggested we get in touch. There was something in their music, something really different.
Neverland was born as a project to combine metal with a symphony orchestra for live performances. At what point did Neverland mature from a concert project into a full-fledged band?
That didn't take long really! As I mentioned above, that's how it started in my mind for sure, the metal band working with an orchestra and being about the live performance. It was certainly our first idea for it, but we quickly realised that there was so much more interesting material and potential that could be shared, and that it had to be right to start a new band recording our own music! We decided to unite forces and become Dreamtone & Iris Mavraki's Neverland, and we've never looked back!
For someone who has never heard "Ophidia", how would you describe the album's sound? And, for fans of "Reversing Time", what are the biggest differences between the two albums?
I think "Ophidia" has the more powerful sound of the two but it also combines, in some parts, an Anatolian, Mediterranean, spicy touch, Medieval parts, symphonic parts and bombastic melody too. I think it goes further than the first one! "Reversing Time" was maybe more symphonic; we had The Istanbul Philharmonic Orchestra play on it, but both albums ultimately have the identity of Dreamtone & Iris Mavraki's Neverland because they're written with all the musical styles present.
Which bands have influenced Neverland's sound the most?
Hard to say as I think each and every one of us have different influences. But, if asked specifically, I would say: Blind Guardian, Jon Oliva's Pain and many others!
What does "Ophidia" mean, and does the title play into the album's overall theme?
Well, "Ophidia" basically tells the story of how the evil inside every one of us slowly corrupts anything and everything. Our title track is basically a semi-electronic, semi symphonic, mid tempo piece with its subtle change of pace as well as some nice guitar tricks. The song covers the theme from the perspective of "evil" as having a tongue and speaking. The song presents evil as a "snake", slowly crawling inside our minds. "Ophidia" means worshipping the snake or following the path of the snake. Since humans almost always lie, the song suggests that we are all Ophidians… In the album, there are a lot of different meanings in the songs as well though, I don't think we had a total concept of "Ophidia", but just tried to represent just a few of them.
Please tell us a bit about your musical training and background. Also, who are your personal musical heroes?
Well, I studied classical piano and had singing lessons at the National Conservatoire And Hellenic Conservatoire of Greece in Rhodes. I was a member of the Municipal Choir of Rhodes for about 10 years, and a member of an amateur theatrical group there. I have been singing alone and with bands for many years and with Symphony Orchestras from Turkey and elsewhere, at numerous concerts for the "environment", "against racism", "antiwar concerts", "for human rights", etc. I had many different influences, starting with: Joan Baez, Maria Callas, Janis Joplin, Pink Floyd, Metallica, Trans Siberian Orchestra, Leonard Cohen, Blind Guardian, East West Divan Orchestra and Daniel Barenboim, plus Mikis Theodorakis who you might know? I was very lucky back in the 80's to have had an audition with David Gilmour (Pink Floyd). I think that all these years of experimenting with many kinds of musical styles and in several different languages, have given me a wide range of repertoire and experience.
With your background participating in human rights concerts and given the historic tension between Turkey and Greece, how important are politics to Neverland?
It's not really about this, but there is some aspect of it to think about I suppose! If you think about it, our countries have had bad relations for many years and are slowly recovering from these wounds of the past, so it is important that we help promote such a conscience, especially in the young. To build a cultural bridge through music is the best way to spread messages of hope and peace, as music is a universal language, no? "Politics" in the narrow sense of the word, is for Politicians. I think, for us, it's a matter of keeping eyes open helping people to be more aware of things. We, as people from Greece and Turkey, have far more to share than those who try to divide us can take away! We share the same sun, and that means "light". It's politicians that create the problems, not us!
The new album has fantastic guest appearances by metal vocalists Jon Oliva (Savatage, Trans Siberian Orchestra, Jon Oliva's Pain), Edu Falschi (Angra, Almah) and Urban Breed (Pyramaze, ex-Bloodbound, Tad Morose). How did these collaborations come about?
Oganalp and our band members contacted all of them and asked them if they would accept an invitation to be our guests basically, and it's so wonderful that they all accepted. It's really wonderful having people like this on our new album. It's humbling!
Neverland will be touring Europe with Jon Oliva's Pain in October. Is the tour a direct result of his guest vocals on "Ophidia"?
We were planning to go on tour anyway, but, I think Jon's appearance on our album definitely played a role. I think the general reaction to the album from the fans is also so great that that plays its role too and is the main reason for us being accepted on the tour.
One of the most touching songs on the new album is "Places Unknown", a farewell to Mike Baker (Shadow Gallery) who passed away in 2008. During the upcoming tour, will Neverland perform "Places Unknown" or "Reversing Time" (feat. Mike Baker) — the title track from Neverland's debut album, which was also Mike's last official release before his death — or are emotions still too raw to sing these songs during a live performance?
Emotions are, of course, still present and raw. It was such a shock for us, and especially for the Dreamtone guys, who were in touch with Mike for a long time. But the fact that he sang "Reversing Time" and that this was his last song recorded; you know the lyrics of the song? Well, it seemed to me, very strange. There are sometimes things you simply just can't explain in words and that is one of them, sorry! Yes, we will be playing these two songs, definitely! May Mike rest in peace and in our memories.
Speaking of tours, how was ProgPower Europe 2009? What is your best memory from the festival?
It was a terrific experience; bands from different countries, a fantastic audience that came just for the Festival. It was amazing. I was impressed by Evergrey's acoustic performanc. We had lots of fun and good memories. We hope to be there soon, once again. Promoters, audience and bands were all awesome and very friendly to us!
Congratulations on the video premier of "This Voice Inside" on Headbangers Ball (MTV Greece)! Why did Neverland pick this song as the album's first music video?
Well, "This Voice Inside" is about the main character of "The Wheel of Time" series, Rand Al'Thor, one of the main characters of the book. It mainly tells of Rand's unwilling turn into an anti-hero, whilst constantly trying to battle with the voices inside his head. It's a powerful song. You're right. It had its premier on Headbangers Ball (MTV Greece)! In fact, they will be presenting it again, as we have a concert in Rhodes at the Colorado Club (Rhodes) on June 10th. We picked the song because it was powerful, of course, but also because it somehow defines the album's sound. There are more complex and alternative tracks than that one, but it shows generally, what to expect from the album!
Which is your favourite Neverland song of all time, and why do you feel a strong connection to the song?
Mine is actually "Black Water", off "Reversing Time". It talks about, black water; oil, or more specifically petrol and reminds us of the eternal fight humans seem to need to have to keep control over it. It is a lovely song also, from the pure musical side!
If you could design the perfect Neverland gig, what would it be like (venue, guest appearances, etc.)?
I would love to do this! First of all, I would design it with a Symphony Orchestra, of course, live with Neverland. I would have all our guests appear also, in memory of Mike Baker. I'd do two big concerts. One in Athens and one in Istanbul. And I would give this the title, "Connecting Bridges"!
How is 2010 shaping up for Neverland?
So far, it looks very exciting. In Rhodes, the concert is organized by the Road Knights, the MCC of Rhodes (The Harley Davidson Club of Rhodes) and my son Orpheus will present "Ophidia" and us. Orpheus presents Headbangers Ball (MTV Greece) now and is also writing for Rock Hard (Greece) and they will be our Media Sponsors. Then we're preparing for our European tour with Jon Oliva. It will be great. There are many shows booked, and we will visit several countries. I believe we've just added two more gigs, one in the Czech Republic and one more leg in Germany? It will be a great experience,w e will have a real chance to connect with our European listeners, and I'm so looking forward to it. 2010 is probably going to be our most active year to date.
Thank you for taking the time to chat with us, Iris. Do you have any parting words for your fans at Femme Metal?
I thank you also, it was a pleasure to speak to you. Thank you for some really good questions. I send our greetings from this part of world and hope to perform somewhere close to you soon, hopefully in the UK? Keep listening and supporting Metal Music; it's a good way of life and it rocks!
Links
MySpace * Facebook * Twitter * Site
Latest Multimedia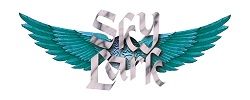 Interview by Miriam NocturnalConcerto
Well, it's time for some Italian bands, don't you think? So I think that we must give to a piece of the Italian metal history called Skylark some well deserved space. History because are rolling down the street from 20 years and like always there's the right time for some changes and hereby we present the débutant Ashley Watson that, along with Brodo, we will discuss about their ninth album "Twilights of Sand" and some juicy curiosities about the Far East.
Ashley : Hi, I'm doing great, thank you!
Brodo : Hi to all Femme Metal's readers! It's great to be here with you.
First of all to whom maybe don't know really well your band can you present it with a little biography?
Brodo : Skylark has a long history, we are very close to 20 years of activity. As most of the times it happens to a band with a long history, our music style has gone through some changes during the years and every album we have released is slightly different; however, I can surely say that you can always recognize Skylark sound: the strong combination of powerful and fast rhythm session, the extreme melodic vocal lines, the massive use of keyboards balanced with symphonic and neoclassical atmospheres and a touch of Hard Rock. Thanks to this uncommon combination we achieved a great success in some really important market of Far East, including emerging countries like China where we had the longest Pan China Tour for a Western Band, being also the really first one that have played in some of the most important province's Capitals like Kunming, Changchun or the really remote but famous Harbin. We also getting a more than decent feedback from South America. We are one of the first band, in the melodic metal scene, that decided to have a female singer performing with a full body melodic voice instead of the more traditional male "front-man". This was a complete different direction compared with the Opera's style (such as Tarja) that was already really famous in that period.
Ashley, since you're the last new member, can you talk about you, your musical training. And connected to this, when was your first contact with the Skylark universe? Despite Skylark, what metal bands do you like or you are new to this genre?
Ashley : I started singing when I was just a toddler but my formal vocal training started when I was 13 years old with a vocal program called Speech Level Singing by Seth Riggs. I've been taking lessons from SLS teachers ever since. Apart from that, I like to attend vocal seminars in my spare time. I love learning little tricks to help make my voice better. Aside from my formal training, my family is very musically oriented. My Dad was a professional session musician in the 80′s in the LA music scene so I had a lot of guidance from him. My first contact with Skylark was the summer of 2011. We were recording at the same studio and they asked me to sing the hook for "The Princess and Belzebu" and after that, everything just fell into place! As for metal bands, I am pretty new to the metal scene. My family is a country music family (hence the country band in a later question). However, Eddy has definitely gotten me interested in some metal bands, such as Iron Maiden. I love finding new music and I'm always up for new genres. Although I may be new to the Metal genre, I've always been a sucker for hard rock like Aerosmith and Bon Jovi and then classic rock like The Beatles. Apart from the hard rock, I listen to a lot of Pop Rock such as Avril Lavigne, The Summer Set, Taylor Swift, The Jonas Brothers and of course American rock bands such as Paramore.
Ashley, for being so young you're quite navigate in the show business but the impressive fact that thanks to Gardener Cole you have already recorded an EP with Arrowheart, an all girl country band, what you can say about that experience?
Ashley : Recording with Arrowheart was definitely a great experience. It was a good way to get my feet deeper into the business, and it was an amazing experience working with Gardner. You can always learn something new when working with someone like him.
Well, let's introduce your ninth album "Twilights of Sand". What can you tell me about its genesis and lyrics? I know that was recorded in Arizona, USA….
Brodo : "Twilights of Sand" is a record that I'm really proud of. In my opinion, it is, simply, an excellent album, without any "B-side" song. Every track could be a potential single. Even if we released a DVD in the 2009 and a special CD in the 2010, our last standard studio album was recorded in the 2006 and published in 2007. That's one of the unconscious reason why we wanted to give to our fans something really special. We felt we had prepared 70 minutes of great music so we decided to record in one of the best studio in the world where metal bands like Megadeth, Soulfly and great voice like Alicia Keys have recorded some of their albums. I cannot tell you many things about the lyrics because apart from the main concept (Divine Gates saga telling the marvelous fight between good and evil, White Warrior against Belzebu and so on…) that is again featured in the song "The Princess and Belzebu" all the lyrics are written and cured by Eddy. And he doesn't speak a lot about it because he thinks that even if every song is born from a personal experience, a personal feeling or a personal dream, everybody has the right and the freedom to exploit his personal view from each songs, creating his own world and feelings.
Scrolling down the site, in the section dedicated to the new album, I have seen that a lot of female/male singers has participated in it. Can you unveil more details about them?
Brodo : Yes, you are right, in total there are nine singers, six female and three male. To tell the truth, nine are the singers present in every version of "Twilights of Sand" but considering all the different versions and their bonus tracks (a full length bonus CD for the European Edition), the number is even higher. Besides Ashley that is the official Skylark's singer, the others are guests. The rich 24 page booklet of the album is full of pictures and some special credits about all of them. As it has often happened in the band's history, the album appears like a rock opera with singers joining us from different States all around the world, covering three different continents: Europe, Asia and America!
"Sands of Time" was written by you, Ashley, what's its subject?
Ashley : In my mind, the song is about a love interest and how he never really gave me a fair chance. That's why the main question really pops up; "If I fell in love with the morning sun would you cry" meaning; would you really even care if I fell in love with someone else. However, the song is really up for interpretation so it could be about something totally different to someone else.
I would like do a little step back, because reading your wide discography, the albums that really pop up are the ones denominated "Divine Gates Part". In a few of lines what you can describe what's the Divine Gates?
Brodo : The saga started with "Dragon's Secrets" (even if that one is the central chapter of the Saga). Like I said before this story is about an eternal fight between Good and Evil, the Dark and the Light. Many characters appear in the lyrics: some are related to historical tradition like Belzebu (someone might see a religious view but our intent is only historical) some others are simply our brand new creations. They have been interpreted by skilled and important singers from the Italian and International scene. "Dragon's Secrets", "Gate of Hell", "Gate of Heaven", "The Last Gate" are all focused on this fighting. But there are single songs connected to this theme also in "Wings" and in "Twilights of Sand" for example. For those who don't know the story already, I have one suggestion: listen to the CDs and follow all the lyrics. For me, a song like "Light", that is long almost 24 minutes, is one of the most important chapter in Skylark's history.
So, we can say that with "Twilights of Sand" the Divine Gates saga is closed, right?
Brodo : Never say never. There might be some more stories and secrets to tell about the Divine Gates saga! Like I told you before, you can now listen to the song "The Princess and Belzebu". After the coming and the adventures of the Princess of The Snow it might be the time for a new Princess… The Princess of the Desert.
The thing that hit me so much, being an Italian band, that you have a lot of success in the East Countries like China and Japan. Why such explosion? I know that sounds stupid this question but I still don't understand what worked so well. If we want do a comparison that's the same that happened to Lacuna Coil in the USA.
Brodo : I'm sure that our melodies and Skylark's sound itself are the secret of this success. In every Skylark's song, from every album, it is easy to recognize our sound. As I said at the beginning of the interview, our sound is a strong combination of melodic lines together with wide image keyboard and a fast, strong rhythm session. I like your example, but this aspect of Skylark and Lacuna Coil's career is different in some parts. After they had signed for Century Media, the record company introduced them to the American market, and, mainly, thanks to the work of Century Media they finally got a good success there. Skylark, in the really beginning of its history, didn't have any record company in Asia. We didn't have the support of the traditional music business and its standard channels like magazines or radios; our success was born and grown up straight from fans that imported our album from Europe and promoted our music through different ways like DJ event, listening party and the innovative, at that moment, web. In the really beginning of the 2002 the name of Skylark was already present massively in almost every Rock music's forum even if just one album, ignored by the press, had made the Japanese domestic market only for a limited edition ("Dragon's Secrets"). Only in 2003, after almost 8 years and after being number one in the major import album charts (happened for several album), we signed a contract with a Japanese record company and, finally, got access to the traditional music business' channels. And from that moment we have been increased our fan base even more, reaching really important results.
I've seen some funny photos on your Facebook Page about the Japan tour 2011/2012 and you, Ashley, sounds that you have enjoyed it a lot! How the Japanese fans welcomed you and what's the funny fact/thing that happened to you during this tour that you want to share with us?
Ashley : The Japanese fans are amazing and very welcoming. I can't wait to do our next tour in Japan. When you are on tour and spend so much time with your bandmates, there is a tendency to play a lot of practical jokes. I was shopping in Japan and bought this really cute hat. I came back from the store and Eddy really didn't like the hat at all. Since he made it clear how much he hated it, I wore it for the rest of the tour just to spite him. It opened up a whole bunch of doors for funny situations. The band members ended up tag teaming me in the hallway of the hotel and stole the hat from me, holding it captive for the last few days of the tour.
Brodo : Japan and Japanese fans are amazing! The Metal music scene in city like Tokyo or Osaka is an everyday life experience, especially in the evening and night until 5 am of the following day. For those who have never been there is difficult to imagine how exactly it is. In the last years I've improved my Japanese language enough to be able to talk with many people there and, in the free time, lead the band to some typical and secluded places otherwise quite hard to be reached and, even if you found them, it would be impossible to handle any conversation without an interpreter. I can consider Japan my second home!
Also sorry if I insist, but I'm really fascinated with all that concerns the East. Any curious facts that you want to share, Brodo? I mean how's the average Japanese fan?
Brodo : The greatest thing of Japan is that everyone can be a metal fans, from students to bank managers. Also, it's really not a problem if, for instance, a Buddhist Priest likes Metal. There are many examples of this in Japan and I know a Priest that is used to cleaning up around the Temple wearing Death Metal T-shirts.
On the contrary what didn't work in Italy? There are a lot of really excellent bands but no one have had the real blast, I mean except for the specialized media, no one promote metal…
Brodo : Italy is a great country for science and arts, most of the biggest artist in the history are Italian or lived in Italy for a long period. Two of the very top artists in the music, John Bon Jovi and Madonna, are clearly from Italian families. Rock music in Italy is not well promoted nor in the center of the global scene. For sure, always regarding Rock and Metal music, there is a big difference between Italy and countries like Sweden or Finland where every good bands have had the support of their country. In the North of Italy there are much more possibilities compared with the South: more music schools, more instruments shops, more concert venues and so on. Before, you mentioned two bands: Lacuna Coil and Skylark, both from Milan. I think it gives a good view of the Italian situation.
Instead talking about tours et similia, what are your next plains?
Brodo : After the Japanese market, where the album has been published in January, "Twilights of Sand" is undergoing a releasing process in the other territories and will be sold in different versions. Soon we will reach 20 years of activity and, of course, we are planning something special for this anniversary. From 1994 Skylark we already released 9 albums and we cannot miss the chance to make 10 albums in 20 years! Our fans we'll get a special present from the band… really soon!
Well, we're at the end. Please greet our readers as you want!! Thanks for everything, Brodo and Ashley!
Brodo : Thank you so much, it has been a pleasure to share this time with you and with all Femme Metal readers.
Ashley : Thank you for this interview and all your support. I love meeting new fans so I hope to see all of you on the road or on one of our fan pages. Thanks again!
Links
6 color styles available:

Style switcher only on this demo version. Theme styles can be changed from Options page.