Browsing articles tagged with " gothic"
 Label: Napalm Records
Review by Warren Mayocchi
Sirenia have been active for fourteen years, and with their current female vocalist – Ailyn – for seven years. It is somewhat fitting then that Sirenia have a penchant for numbers, and in particular the number seven. To date there have been songs featuring seven on most albums: "At Sixes and Sevens" from "At Sixes and Sevens"; "Seven Sirens and a Silver Tear" from "An Elixir for Existence"; "Seven Keys and Nine Doors" from "Nine Destinies and a Downfall"; "Winterborn 77″, "The Seventh Summer" and "Sirens of the Seven Seas" from "The 13th Floor"; and finally "Seven Widows Weep" from "Perils of the Deep Blue". The only album to miss out on a seven song has been "The Enigma of Life". The latest album from Sirenia has no song with seven in the title, but the album is called "The Seventh Life Path", and you will find that seven is a major feature of the album cover art. According to the artist – Gyula Havancsák – in the album art there are 7 ravens, 7 snakes, 7 roses and the scythe is a shaped like a number 7. Continue reading »
Interview by Alessandra Cognetta and Miriam C.
We have been following Sirenia for quite a few years, here at Femme Metal. We saw the Norwegian band created by mastermind Morten Veland evolve and develop their own style, which, in time, made them a distinguished protagonist of the symphonic metal scene. The recent release of their 7th full-length album "The Seventh Life Path", which provides further evidence of Sirenia's worth, gave us the chance to ask frontwoman Ailyn a few questions about the album and its conception, giving us an overview of the band's own path throughout the years.
Hello and welcome to Femme Metal, Ailyn! It's a pleasure to have us with you. Let's start with the big news: Sirenia's upcoming album "The Seventh Life Path" will be released almost all over the world on the 8th May, so how are you and the band living this important moment of your careers? What has been the reception so far?
In this moment, we are very excited! The album is finally released so we are looking forward to see people's reaction. Continue reading »
Label: Wordlessness Records
Review by Tony Cannella
Hailing from Russia, The Lust plays Gothic Rock/Metal with a definite electronic/industrial edge. They formed in 2004 and that is the same year they released their debut album "Tangled". Since then they have continued to release albums at a productive pace and their newest album "Decomposition Deluxe" is also their fifth, so they have been busy since their formation but one year before the band has released  "One Life Ago" that is a compilation album made up primarily of rare tracks and alternate versions of some of their older songs.
The first six songs on "One Life Ago" are made up of unreleased tracks. The self-titled song starts things and right away I notice that their earlier stuff has more of an electronic/industrial edge to it. Continue reading »
I Symphonic metallers Evenoire hanno pubblicato il video del brano "Drops Of Amber", tratto dall'ultimo album della band,"Herons".
Guarda il video qui:
Independent Release
Review by Tony Cannella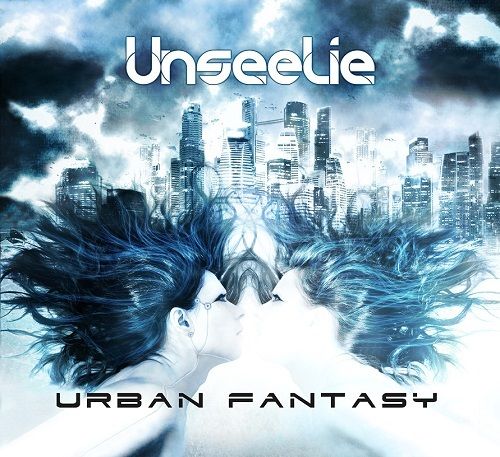 "Urban Fantasy" is the title of the debut full-length album from France's Unseelie. The band plays symphonic gothic metal which is of a very high quality. The band is an excellent example of why the female fronted metal world is thriving. Drawing from influences such as Lacuna Coil, Tristania and The 3rd and the Mortal, Unseelie has managed to create an epic, multi-tiered debut.
"Urban Fantasy" is an ambitious album that is divided into three sections the first is Biocide which features the first three songs "Strangers", "Quantify Your Soul" and "The City Feeds on You". Things Hidden Since the Foundation of the World is the title of the next section and begins with the excellently melodic and melancholic "Frontier" This song goes through tempo changes and there is a big bombastic feel to it which is really cool. Continue reading »
6 color styles available:

Style switcher only on this demo version. Theme styles can be changed from Options page.