Browsing articles tagged with " gothic"
Interview by Miriam C.
I'll admit that this time was a demanding task but if you haven't understood I like to challenge myself and propose something out of the ordinary, well, first and foremost I must thank the guys over at Resonance Media especially Mr.Dave Cirone for make it happen for endless time and being so patient with me. Now, how I can introduce YOUSEI TEIKOKU to the ones that aren't familiar with this band? The anime aficionados (or J-Rock fans, anyway the lovers of the Japanese musical scene) already know that a lot of their songs are featured in many Japanese anime/videogames soundtracks and the easiest way to explain who they are is directly quoting the press release: "YOUSEI TEIKOKU is a heavy metal band whose music mixes gothic rock, metal, electronic, and classical music with themes of fantasy and power" but I think it's not thorough this definition because YOUSEI TEIKOKU is something more, it's a parallel world where dreams and fairytales live so, at this point, I prefer let speak the Empress of the Fairy Empire herself for present their 6th album "SHADOW CORPS[e]" out on Lantis now. Join us in this magical Japanese journey… Continue reading »
Label: Nuclear Blast Records
Review by Alysha Hayden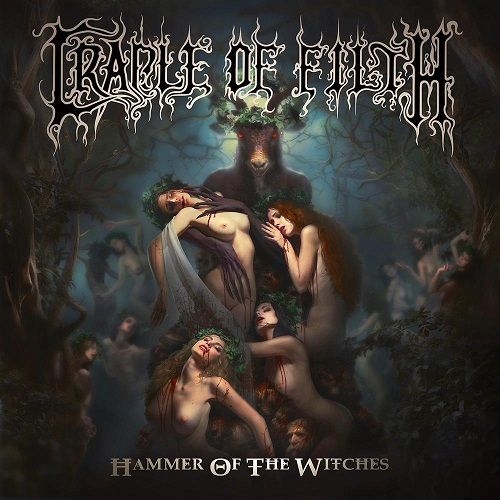 Cradle of Filth are an English extreme gothic metal band from Suffolk with Dani Filth out front on vocals, Richard Shaw and Ashok on guitar, Daniel Firth on bass, Martin Skaroupka drums and Lindsay Schoolcraft rounds the band out on keys and female vocals. "Hammer of the Witches" opens by taking the listener for a melodic jaunt through a gothic circus sideshow on its way through the trees to the inner workings of the coven that is this album. The cover was crafted by the talented Latvian artist, Arthur Berzinsh and is breathtakingly detailed. Arthur has captured the tone and themes of this album in a way only he can. Arriving at the witches circle, "Yours Immortally" unleashes the extreme metal sound we're so used to from Cradle of Filth with Dani Filth leading the rite. By track five, "Blackest Magick in Practice", I was in love and ready for sacrifice. Continue reading »
Label: Loud Rage Music
Review by Tony Cannella
"Perditus Et Dea" is the second album from the Romanian/dark/ gothic metal band Whispering Woods. Musically and lyrically the band definitely likes to explore the darker side of life and "Perditus…" certainly continues this.
The intro "Perditus" segues mightily into "Original Sin" which is followed by the excellent "Demon Blood". Actually one of the biggest highlights for me has no vocals at all. With all due respect to the vocalists Alexandra and Corina – both of whom are just awesome – but I love the beautiful instrumental "My Altar". The track that follows is another great one. At almost 9-minutes "Farewell Ladybug" has this great big, epic feel to it and the two vocalists are quite magical together even though there are no lyrics to the song. Continue reading »
Label: Crysella Records
Review by Warren Mayocchi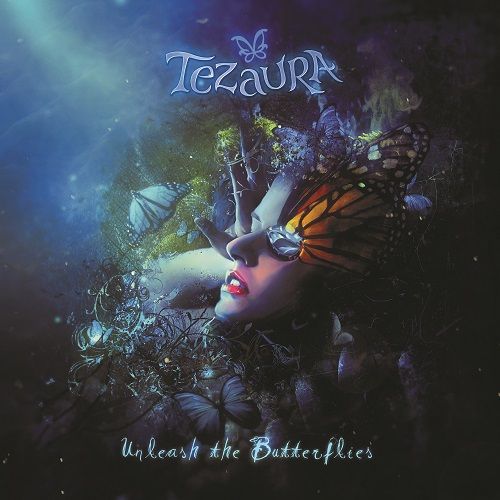 Tezaura have given us a brilliant scene to imagine by naming their debut album "Unleash the Butterflies". The band place themselves in the neo-gothic rock and melodic metal genres and that is a reasonable description of the songs that you will find here.
Except for some male vocal refrains and chorus lines, the singing is all performed by vocalist Lori. She has a wonderful range moving from a deeper hard rock voice to almost operatic highs. The band also display great variety in the music accompanying the vocals. There are many keyboard highlights – to be expected given that keyboard player Filip and Lori formed the band. Most songs have a keyboard melody in the mix, on "Unleash the Butterflies" and "Heavenhell" there is a prominent electro sound, but the sound is actually quite diverse. Continue reading »
 Label: Napalm Records
Review by Warren Mayocchi
Sirenia have been active for fourteen years, and with their current female vocalist – Ailyn – for seven years. It is somewhat fitting then that Sirenia have a penchant for numbers, and in particular the number seven. To date there have been songs featuring seven on most albums: "At Sixes and Sevens" from "At Sixes and Sevens"; "Seven Sirens and a Silver Tear" from "An Elixir for Existence"; "Seven Keys and Nine Doors" from "Nine Destinies and a Downfall"; "Winterborn 77", "The Seventh Summer" and "Sirens of the Seven Seas" from "The 13th Floor"; and finally "Seven Widows Weep" from "Perils of the Deep Blue". The only album to miss out on a seven song has been "The Enigma of Life". The latest album from Sirenia has no song with seven in the title, but the album is called "The Seventh Life Path", and you will find that seven is a major feature of the album cover art. According to the artist – Gyula Havancsák – in the album art there are 7 ravens, 7 snakes, 7 roses and the scythe is a shaped like a number 7. Continue reading »
6 color styles available:

Style switcher only on this demo version. Theme styles can be changed from Options page.