Browsing articles tagged with " gothic"
Interview by Miriam C.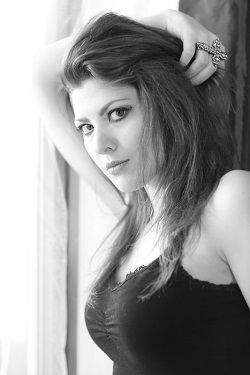 Even though Markize's second album "A Perfect Lie" was released almost 2 years ago, it felt right to dedicate a space to this nice Franch rock band. So, I've asked to Alina Dunaevskaya about the recent album, the new band member (yeah, there are have been some line-up changes) and her upcoming projects. Brace yourself, Alina's solo album is coming! Read more in this interview…
Hi Alina, how are you? I hope you're really fine!
Hi Miriam, I'm fine thank you! Happy to talk with you!
"A Perfect Lie" is your latest brand new album. How was its genesis? When you have started to compose it?
We started the writing of the album at the end of 2009, then, in October 2010, we had the opportunity to support Tarja Turunen on her European Tour. So we put the writing on standby to prepare the gigs. It was a great possibility also to try several new songs live, and we were very happy to see how the audience react to our new stuff.  Continue reading »
Label: Wormholedeath
Review by Tony Cannella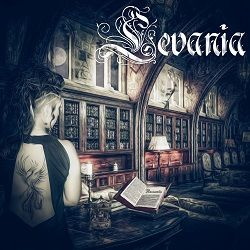 Formed in 2007, the Italian Gothic metal band Levania released their debut album "Parasynthesis" in 2012. Now, the band follows that with a brand spankin' new album entitled, "Renascentis". Levania continues to employ three lead singers each with their own distinctive style. That formula worked on their debut, so why change it?
"Renascentis" features 12-tracks and a playing time of about 50-minutes. The songs are melodic, a bit melancholic at times and full of fire and passion. The three vocalists are excellent and a definite high point throughout the record. After the intro "Proemium" sets the stage, we are treated to the bombastic melodicism of "Arcadia" which opens with an undeniably infectious guitar riff and features some cool tempo changes. Continue reading »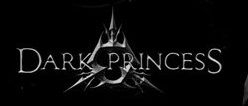 Interview by Miriam C.
Translation by Vard Aman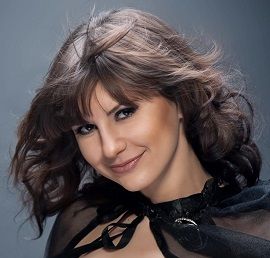 Dark Princess
is probably (even without probably) THE most underrated symphonic metal band of the whole Russian musical panorama. But, beside their long career and an important line-up change (sadly, Olga Romanova quit the band years ago for the ones who don't know)  I cannot really tell you why (or find the real reason) but with this interview we intend to shed some light to a gifted band and artist like Natalia Terekhova . 
Hi Natalia, welcome to Femme Metal Webzine! It's a pleasure to be able to talk with you! How are you?
Hello! I'm very glad too! I'm fine! Continue reading »
Label: CDR Records/Intergroove
Review by Tony Cannella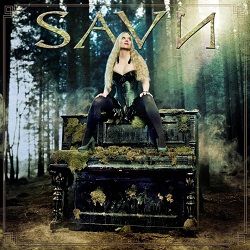 Every so often, I'll think, "Whatever happened to The Sins of Thy Beloved?" They released two albums in the late 90s and early 2000 ("Perpetual Desolation" is such a great record). Well now, two of its former members Stig Johansen and Anders Thue have resurfaced with lead vocalist Carmen Elise Espenæs from Midnattsol in a Gothic metal super group of sorts called SAVN. With that mystery now solved let's get to the matter of their self-titled debut album, shall we?
It remains to be seen if SAVN is just a one off project or will continue to record down the road. Whatever the case, this debut a pretty cool album, with some heavy and emotional moments featured within its 50-minutes of musical playing time. Continue reading »
Label: Massacre Records
Review by Tony Cannella
From Greece, The Gothic metal band Elysion released their debut album "Silent Scream" in 2009 and now the band returns with a vengeance with their sophomore outing, "Someplace Better" via Massacre records.
The opener "Made of Lies" is a cool song, with changing tempos, a memorable chorus and a killer melody – a strong way to begin things. "Someplace Better" is next and one the finest songs the band has recorded to date. This is a fairly straightforward song with a wall of guitar riffs. Another powerful moment is the track "Fairytale". This song has a lot of energy and just a strong groove. "The Promise" is a pretty cool ballad. Lead vocalist Christianna at times reminds me of Cristina Scabbia from Lacuna Coil, she has the same tone and range with her voice.  Continue reading »
6 color styles available:

Style switcher only on this demo version. Theme styles can be changed from Options page.
Archives