Browsing articles tagged with " gothic"
Independent Release
Review by Tony Cannella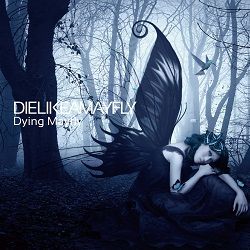 Dying Like A Mayfly is a Gothic metal band from Japan. Their debut EP is entitled, "Dying Mayfly". The mixing of gothic metal and heavy pop of "Dying Mayfly" gets us off to a fast start. The eerie – almost horror movie like – "Whiteberry Shining Cicada" is next and is my favorite song. The vibe of this one is ominous and the sweet vocals of Rosiel make it even more so. Next is "At Sea" and this proves to another strong track. The final song is the ambience fueled "Everlasting Requiem".
Die Like A Mayfly are interesting in the way that they combine Gothic metal with almost a heavy pop sound.
There are many different elements at work here and that contributes in making "Dying Mayfly" a worthwhile listen. Continue reading »
Independent Release
Review by Tony Cannella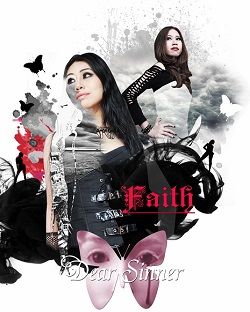 Dear Sinner is a gothic metal band from Thailand. They formed in 2000 but have only been known as Dear Sinner since 2007. They started out playing a death metal style before transitioning into more of a sympho-gothic, romantic style when the band changed their name. In 2010 Dear Sinner released their debut album "Sin", and followed that up with the EP "Dark to Light". Now, the band returns with album number two, "Faith".
Dear Sinner features two female singers, although I will admit that it is hard to differentiate the two. Their style is ultra-operatic and some might feel that they are a bit over-the-top, suffice it to say, some may view the vocals as an acquired taste – but there can be no doubt that the two vocalists possess a huge amount of talent. Musically, I was instantly drawn into the intricately classical style of their compositions. The intro track "Voiceless Angel" segues into the bombastic opener "Crimson Moon". Continue reading »
Label: AFM Records
Review by Tony Cannella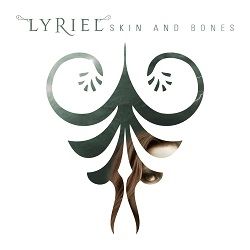 "Skin And Bones" is the 5th album from Germany's Lyriel. The band has thus far flown under the radar, but after listening to their newest album, I think that is about to change for this gothic, folk metal band.
The thing that impresses me about Lyriel – one of the things, anyway – is their ability to combine the heaviest of metal with almost pop-like melodies. It's no easy feat to do that, but Lyriel pulls it off nicely. Also, the lead vocalist Jessica Thierjung puts in a stellar performance and along with cellist Linda Laukamp do some cool things with harmony vocals. Getting to the music, the album begins with the awesome opening riff of "Numbers" and this song is instantly memorable and infectious. "Falling Skies" is excellent as well and the straight ahead metal of "Skin and Bones" follows. Continue reading »
Interview by Miriam C.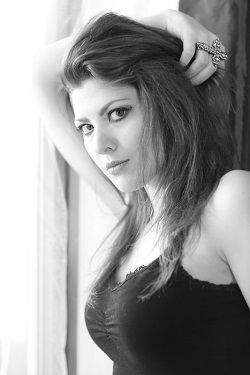 Even though Markize's second album "A Perfect Lie" was released almost 2 years ago, it felt right to dedicate a space to this nice Franch rock band. So, I've asked to Alina Dunaevskaya about the recent album, the new band member (yeah, there are have been some line-up changes) and her upcoming projects. Brace yourself, Alina's solo album is coming! Read more in this interview…
Hi Alina, how are you? I hope you're really fine!
Hi Miriam, I'm fine thank you! Happy to talk with you!
"A Perfect Lie" is your latest brand new album. How was its genesis? When you have started to compose it?
We started the writing of the album at the end of 2009, then, in October 2010, we had the opportunity to support Tarja Turunen on her European Tour. So we put the writing on standby to prepare the gigs. It was a great possibility also to try several new songs live, and we were very happy to see how the audience react to our new stuff.  Continue reading »
Label: Wormholedeath
Review by Tony Cannella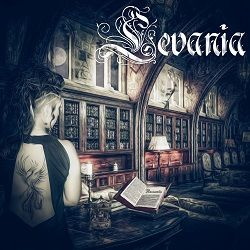 Formed in 2007, the Italian Gothic metal band Levania released their debut album "Parasynthesis" in 2012. Now, the band follows that with a brand spankin' new album entitled, "Renascentis". Levania continues to employ three lead singers each with their own distinctive style. That formula worked on their debut, so why change it?
"Renascentis" features 12-tracks and a playing time of about 50-minutes. The songs are melodic, a bit melancholic at times and full of fire and passion. The three vocalists are excellent and a definite high point throughout the record. After the intro "Proemium" sets the stage, we are treated to the bombastic melodicism of "Arcadia" which opens with an undeniably infectious guitar riff and features some cool tempo changes. Continue reading »
6 color styles available:

Style switcher only on this demo version. Theme styles can be changed from Options page.
Archives
Calendar
November 2014
M
T
W
T
F
S
S
« Oct
1
2
3
4
5
6
7
8
9
10
11
12
13
14
15
16
17
18
19
20
21
22
23
24
25
26
27
28
29
30