Browsing articles tagged with " gothic"
Independent Release
Review by Tony Cannella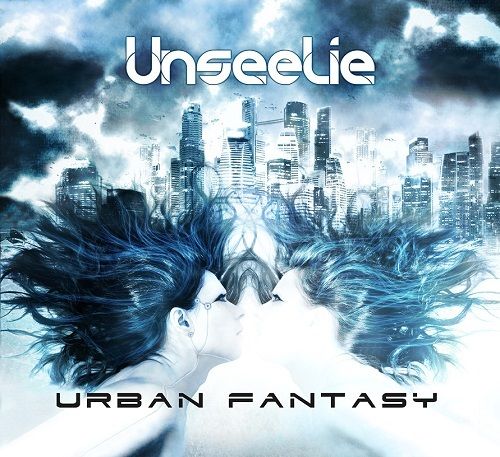 "Urban Fantasy" is the title of the debut full-length album from France's Unseelie. The band plays symphonic gothic metal which is of a very high quality. The band is an excellent example of why the female fronted metal world is thriving. Drawing from influences such as Lacuna Coil, Tristania and The 3rd and the Mortal, Unseelie has managed to create an epic, multi-tiered debut.
"Urban Fantasy" is an ambitious album that is divided into three sections the first is Biocide which features the first three songs "Strangers", "Quantify Your Soul" and "The City Feeds on You". Things Hidden Since the Foundation of the World is the title of the next section and begins with the excellently melodic and melancholic "Frontier" This song goes through tempo changes and there is a big bombastic feel to it which is really cool. Continue reading »
Independent Release
Review by Tony Cannella
Darkyra Black is a gothic metal singer from Australia. Darkyra Black is also a member of the band Achillea, but on her new album "Dragon Tears" the reins totally belong to her. The great unknown can be exciting, and I went into "Dragon Tears" knowing absolutely nothing about Darkyra Black, I am happy to say that with no preconceived ideas, "Dragon Tears" proved to be an impressive album.
Darkyra Black is also described as cinematic metal and that term also fits, because "Dragon Tears" is a complex concept album and the music offers a potent soundtrack for the story that is being told. Highlights include: "Lullaby of Death", "Japanese Frankenstein", "Tears by Candlelight", "Kiss of the Dragon" and the spoken word coda, "Dragon Tears Story" which ends the album.
Label: Zero Budget Records
Review by Tony Cannella
There is no doubt that Melissa Ferlaak is one of the most talented vocalists in all of metal. She first got our attention with Aesma Daeva, but it was her one album ("Trinity") stint with Austrian Symphonic metallers Visions of Atlantis that really was an introduction to many of us. Since her departure from VOA, she has certainly kept busy as she has fronted bands like Echoterra and others. Now she returns with her latest project Plague of Stars and their debut album "When Morning Came". With Plague of Stars Melissa is joined by fantastic array of musicians who definitely contribute 100 % to the overall enjoyment of "When Morning Came".
Many people probably remember Melissa Ferlaak as a soprano but with Plague of Stars she shows a different side that we've not seen before and I have to admit, it took me by surprise – but in a good way. Continue reading »

Interview by Arianna G.
In a busy environment which is the current metal scene, SAVN is the revelation band of 2014. Norwegian and dedicated to the gothic and folk melodies and led by the blonde vocalist Carmen Elise Espenæs, Stig Johansen and Anders Thue (ex-The Sins of Thy Beloved), SAVN's debut album gained positive acclaims from all over the world in a very short time. For the occasion, we exchanged a few chats with the singer of this combo and, in this in-depth interview, she tells us something about this new musical experience, without forgetting her "mother-band", Midnattsol, anticipating some juicy news as well.
Savn is a band formed by Stig and Anders. After so many years in which there were so many rumours concerning their band, The Sins of Thy Beloved, they've decided to start a new music project. Would you like to give a short biography of this new band for those people who are still not familiar with you?
Yes, of course! It was actually Stig that started the band, he felt that he needed something new in his life, something new in the music front, because nothing happened with The Sins of Thy Beloved, it was too silent for him, Continue reading »
Independent Release
Review by Tony Cannella
From Chile, Edenial returns with their second full-length album. Their debut "From the End" was released in 2010 and now they present their sophomore effort. The album has been mastered by the legendary Ted Jensen at Sterling Sound in New York City. The band mixes an eclectic brew of metal which is hard to define; the bands influences range from power metal to thrash metal to progressive metal and more. With all due respect to "From the End", "Innerpretations" definitely represents a step forward for Edenial.
The power thrash of the opener "Soul Echo" is an excellent way to begin things. Next is "Wrath" which begins with a doomy rapid fire guitar riff as the song goes off into some intricate technical directions. "Red Rum" has a great big melodic metal sound. Continue reading »
6 color styles available:

Style switcher only on this demo version. Theme styles can be changed from Options page.