Browsing articles tagged with " gothic"
Interview by Laura Medina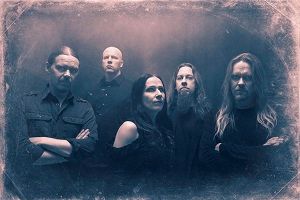 Susanna Vesilahti is the female vocalist of Unshine, a Finnish druid metal band from Finland. Unshine's third album, "Dark Half Rising" is currently out now via Massacre Records and features a more "stronger and powerful presence than ever." What I like most about Unshine's lyrics is that they are written about ancient histories of civilizations that existed long ago and they write about nature topics that make you want to continue listening. I got the chance to chat with Susanna about Unshine, "Dark Half Rising", her pre-concert rituals and much more.
Hi Susanna and welcome to Femme Metal Webzine! Thank you so much for allowing us to interview you today! I hope you are doing well today.
Hi Laura, nice to talk with you! Greetings from rainy Finland! Continue reading »
Label: Woodhouse Records/Feuerbaum Records
Review by Tony Cannella
For anyone who still hangs on to the notion that metal is a limiting art form than I would direct them to the female fronted German trio Via Obscura and their new album "Gedanken". Make no mistake about it, this is not uplifting head banging metal, instead Via Obscura are little bit more on the dark and melancholic side.
The songs on "Gedanken" are ethereal, eclectic and emotional. The band fuses heavy doom-metal like riffs with the wispy melancholic vocals of Anne S. Thinius to create an alternative blend of some unique metal music. The tempo is slower paced for the most part and the vibe is foreboding from the very beginning of the opening track "Moment". The eerie sounding organ intros the next track "Dreck" as some monstrously heavy riffs joins in. Continue reading »
Label: S7S Records
Review by Tony Cannella
On their 2010 debut album "Perversion LTD.", the Dutch melodic Gothic metal band Sin7sinS hit the mark with an impressive debut, now with their sophomore album "Carnival of No Tomorrow", the band has reached another gear.
The ominous intro to the opening track "Brimstone Ignition" gives way to some slamming guitars as the clean vocals of Lotus joins in. She is accompanied by some male vocals on this opening track. In addition to Lotus – who is the focal point of the band – she is surrounded by some solid musicians. The next track "Sick of You" is brimming with attitude and a killer melody; this instantly became a favorite. "Pornstar Love" keeps things on course and has an electronic vibe to it on parts of the song. Continue reading »
Label: Secret Quarters
Review by Davide Torresan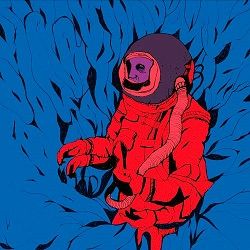 I have to say that it was a surprise to rediscover the duo Tom Simonsen and Cecilie Langlie in another musical project. Havnatt, Omit, Skumring…I have lost count! The most interesting thing is that each one offers a different sound thanks also to the contribution, in the case of Vagrant God, of another musician. In fact Kjetil Ottersen plays the guitar and the keyboard which definitely abound in this debut album. His name should not pass by unnoticed to the lovers of doom metal since he was  the guitarist of the metal band Funeral. And the name of our Norwegian band comes from the 5th track of their album "From These Wounds": Vagrant God.
Listening to Havnatt I wondered how Cecilie's voice could be in a metal band. Continue reading »

Interview by Vard Aman
Mortalium is a Gothic Doom Metal band from Kharkiv in Ukraine. However, don't let the the phrase "Gothic Doom Metal" fool you into thinking that you know more or less what they will sound like before listening to them – they are much more than that, and they are much more diverse than that. Mortalium is a band that have, in their very few years of existence, carved out a corner of the genre that belongs to them and to them alone. They have recently released their debut album, entitled "A Gap Between Birth and Death". I caught up with their vocalist and guitarist, Maria Nosyk, for a session of Q & A.
Hi and welcome to Femme Metal Webzine! So, when and how did Mortalium start up?
Hi! Good to see you finally and thank you for your invitation! Well, Mortalium started about 4 years ago in mid 2009. After 2 years of cooperation in a gothic metal band called Apparent Distinctions, Yaroslav (keys, vocals) and Maria (vocals, guitar), discovering particular points of contact in the views on musical activity, offered a new band development project to their mates. Continue reading »
6 color styles available:

Style switcher only on this demo version. Theme styles can be changed from Options page.