Browsing articles tagged with " irond"
Label: Irond
Review by Vard Aman
Anckora formed in Moscow in 2006, initially as a more standard Symphonic Metal band before morphing into the Industrial Metal sound they have now. They released a demo in 2007 and a couple of EPs in 2010 before releasing their debut album "Машина" in 2011. That's pronounced "Mashina", which means "Machine" in the context of this album (rather than "Car", which is its most common use in Russia). They followed this up with their second album "Открой Мне Дверь" in 2013 ("Otkroy Mne Dver", which roughly translates as open the door for me). Now they have a new EP out, "Экстрим" ( "Extreme").
And, yes, it is pretty extreme! Anckora have mastered a harsh and heavy Cyber/Industrial Metal sound, greatly emphasized by Katrin Antares's rasping, snarling vocals; heavy Rammstein-eque guitars; and driving rhythms. Continue reading »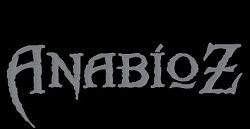 Interview by Marc "Peston" Sels
Anabioz is a Russian band from Oktyabrsky in the republic of Bashkortostan. (for those who don't know where Bashkortostan is, look it up, you lazy bastards!!). They play, according to the Encyclopaedia Metallum folk/doom/death metal. For me they just play good metal, you can listen to it on their latest album "…The Light" (2010) The following interview is with singer/violinplayer Olga.
Can you introduce the bandmembers to us (musical influences, professional occupations…)?
The band's line-up is: Olga – vocal, violin; Anton – guitar, vocal; Damir – guitar; Dmitry – bass; Alexander – drums. We're all into different kinds of music. For example, I like folk and viking metal, Damir is into progressive and progressive/death metal, Dmitry is into doom-metal and sympho-metal and Alexander and Anton are listening to everything from math-metal and grindcore to jazz. All members of our band have a work, excluding me – I'm sitting at home with my baby. Damir and Dmitry are electrical engineers, Alexander and Anton are working at musical stores.
How's the Russian metalscene? Any interesting new bands?
In terms of development of metal-scene, Russia is still behind Europe. There are certain moves ahead, though. Several interesting new bands I was listening to in the last time – Der Galgen, Fangorn, Grai (all are playing folk-metal), Armaga (dark-metal), Eclipse Hunter (prog-power metal).
Is there a special meaning in the band's name?
We got this name as a some kind of heritage. Earlier Anabioz consisted of totally different people playing different music. The band was reborn in 2003, the musicians of former line-up were gone and the new line-up was completed in 2006. We wanted to change the name a few years ago, but at that moment our band was confirmed on several festivals, and we decided to stay with this name.
Is there, for you personally, a big difference between touring and recording? And what do you prefer?
These are two sides of life of every musical formation, and they are equally important and interesting! I can't choose just one of them.
Do the recent terrorist attacks on the Moscow metro have any influence on the life as a musician in Russia?
We live far away from Moscow and we know about these terrible events from news on TV. You can't absolutely defend yourself from terrorism, you know. People have to use metro every day, they just can't not use it. As far as I know, life keeps flowing its usual way – and for russian musicians too.
Do you read your album reviews in mags and webzines? If you do, do they have any impact on you or the other bandmembers?
Yes, I try to read all reviews and opinions I can get. Of course, we listen to people's responses about our music, but we keep moving on our own way. For example, nothing and no one can force us to change our style drastically.
Haven't you ever thought – Why didn't I become a waitress?
Funny question! No, I've never thought about it! I got a job as a waitress when I was 18, though, but I've worked there just one day. It isn't my cup of tea, you see!
How would you present Anabioz to someone who haven't heard of the band?
I'd say, we play heavy but melodic music with violin and the stirring folk motives! But I doubt I can name some really similar bands, maybe just the distant similarities… Amorphis, Eluveitie…
Any favourite violin players/componists ? I myself like Paganini. Did you have a classical schooling?
Paganini is a greatest violin player! Also I really admire D.Oistrakh, L.Kogan. My favourive composers are Vivaldi, Mozart and Bach. Also, what I like very much is the violin in celtic music. I have finished musical school in violin class.
How's the new CD selling?
New album is selling just for a few days at this moment, and we even didn't touch it with our own hands! So I can't tell you anything about the sales numbers.
After the release of a CD, most bands start a promo-tour. Can we expect you on the European stages this summer?
I have a doubt about this summer. We're going to send our new album to the foreign labels. Maybe in the next year we'll have an opportunity to play at some European festival! Now we're making the gigs here and there in Russia, maybe in some time we'll make a little tour in Ukraine.
You (the band) describe your music as folk metal / doom / death. Isn't that a bit confusing for the fans?
It's the most accurate description of music we are playing. We have already thought about some way to shorten it, but decided to not change it.
Which book, CD, comic, movie would you take with you when they dropped you on a deserted island ? And can you give us a short explanation why?
Book – "The Lord of the Rings", it's a fantasy classic, I'll never get bored with it! CD – Amorphis, I think. These guys always make the interesting and qualitative music, with a lot to learn for us! If I could take several CDs, not just one, I would take Blind Guardian, Turisas, My Dying Bride and Epica and be pretty happy! There are many movies that I like… I think I would take "One Flew Over the Cuckoo's Nest" and watch it from time to time. It's a timeless classic, just like "Knocking on Heaven's Door".
Any "famous last words"?
I wish all the best for your magazine, and real spring mood and more of good music for your readers! I hope you'll like our new album! So far so good.I hope the band has got a great future, they deserve it, and I hope to hear from them very soon with more new, fantastic material.
Links
MySpace * ReverbNation * Facebook * Site
Label : Irond LTD
Review by Tony Cannella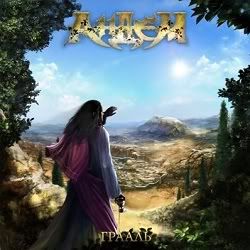 Andem (Meaning Angel and Demon in English) is a really good band. I don't mean to oversimplify things, and it is only my opinion, but this female fronted power metal outfit is one of the best bands to emerge from Russia. Formed in 2005 Andem has thus far released two full-length albums and now return after two years with their new 4-song EP, "Graal" (English translation "Grail"). Their new EP features two brand new songs and two re-recorded versions of older songs. Like their previous albums all the lyrics are sung in Russian, not that it matters any, good music is good music and metal is universal anyway. The opening track – and one of the new ones – "Graal" opens somewhat subdued, before the galloping rhythms kick in as the band runs through this piece of melodic power metal effortlessly as the clean, soaring vocals of Yuliana Savchenko leads the charge. The heavy melodic power of the second new song "Ti Uvidish Svet" is next and the band proves to be just as hungry as on the first one track. New power and life are injected into the final two songs, re-recorded versions of "Bezumnity Angel" and "Iz Nichego". In my book Andem continues to grow and prosper into a truly potent power metal band. "Graal" is good for what it is – which is hopefully a bridge to their next full-length.

Rating – 92/100
Tracklist
Graal (Grail)

Ti Uvidish Svet (You Will See The Light)

Bezumnity Angel (Out of Nothing)

Iz Nichego (Mad Angel)
Line Up
Yuliana Savchenko – Vocals

Sergey Polunin – Guitars

Natalia Ryzhko – Keyboards

Andrey Karalynas – Bass

Denis Zolotov – Drums
Links
MySpace * ReverbNation * Facebook * Twitter
Label : Irond Records
Review by Tony Cannella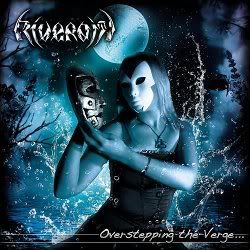 From Russia, Riverain play technical, Melodic Death Metal. Actually their approach is quite interesting. The music seems to have more in common with symphonic power metal, but it is the extreme Angela Gossow type vocals provided by Anastasia Ligotskaya that will undoubtedly land Riverain in the Death Metal category. A shame really, since it is their ability to work several different styles that really makes them such an appealing musical entity. On their debut full-length "Overstepping the Verge…" Riverain offers the listener and impressive 11-song, 60-minute ride that is anything but boring. First of all, the overall sound on "Overstepping the Verge…" is huge and at times quite epic. The intro "Falling Asleep" begins with a narration that leads us into the authoritative "The Dream". Just a great opener that sees the band grabbing the listener's attention immediately behind an immense wall of Guitars and the brutal vocals of Anastasia. "Breaking Test" begins with a nice (dare I say beautiful?) piano intro before the technicality of the band kicks in and transforms in a heavy straight forward metal track. On the 7-minute "Madman", the vocals are provided by Liisa Lagoun, her style is more of a clean female approach. You can't say enough about the musicianship provided on the songs. The contrast between the mix of styles and Anastasia's extreme vocals are very well done and unique among a lot of today's metal. The band are obviously influenced by wide arrange of styles and they are not afraid to show them. The final track "Spirits of the Forest" is just 8-minutes worth of pure bombast that happily evolves into an all out jam at the end. The outro, "The Dream Ends" brings things around full circle and completes the journey. "Overstepping the Verge…" is quite a huge achievement for this Russian band and an excellent introduction to the metal world at large.
Rating – 90/100
Tracklist
Falling Asleep… (Intro)
The Dream
Breaking Test
Heart of Steel
Wizard
Tears Shed in the Sand
Madman
K-129 (Instrumental)
Look Me in the Eyes
Spirits of the Forest
The Dream Ends (Outro)

Line Up
Anastasia Ligotskaya – Vocals
Daniel Seriy – Guitar, Keyboards
Maxim Efimov – Bass
Alexander Khoroshevsky – Drums
Links
Label : Irond LTD/Black Tower Productions
Review By Tony Cannella
The Russian Folk Metal band Anabioz has been in existence since 2003. They released their full-length debut "Through Darkness" in 2008 and have now returned with their newest album "…to Light". Anabioz features the duel male/female vocals of Anton and Olga (she contributes violin as well). The violin dominated instrumental title track gets things going and segues into "Good Ale, Strong Ale". "There the River Sings" is a mid-tempo number with some softer moments. The vocals are split pretty evenly throughout the 11-song, 62-minute disc. At almost 9-minutes long, "Fires of War" is a big sweeping epic and one of the highlights for me. Other highlights include: "Brotherhearts", "Hunt For Hunter", "Demon's Circle" and "Feeling The Rain". Male vocalist Daimon offers a Death Metal style, while Olga counters with her high pitch, almost operatic delivery to present us with completely contrasting styles. The music is brutally heavy at times and at others beautiful with the violin also being used as a main instrument. The genre of Folk Metal has really continued to grow and flourish, thanks to bands like Anabioz who continue to raise the level of Folk Metal on "…to Light".
Rating – 87/100
Tracklist
…to Light

Good Ale, Strong Ale

There the River Sings

Fires of War

Brotherhearts

Hunt for Hunter

Voice of the North

За Стеной Снегов

Demon's Circle

Родная Сторона

Feeling the Rain
Line Up
Olga – Vocals & Violin

Dmitry – Bass

Anton Zhukov – Guitar

Damir – Guitar

Alexandr – Drums
Links
6 color styles available:

Style switcher only on this demo version. Theme styles can be changed from Options page.