Browsing articles tagged with " james"
Interview by Laura Medina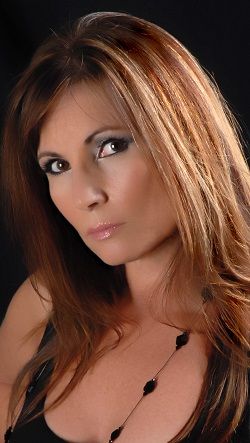 Robin Beck, the American-born melodic rock singer-songwriter, is the stunning voice behind the 1980s smash hit song "First Time".  Her song went straight to the #1 position worldwide and was also featured in a Coca-Cola commercial in the 1980s. I got the chance to chat with Robin about her latest album "Underneath", her career as a singer-songwriter and the very entertaining in between. I present the one and only, the very talented and beautiful, Robin Beck and here is what she had to say… 
Hi Robin and welcome to Femme Metal Webzine. I hope all is well with you today? It is a pleasure and honor to speak to you today!
Hi Laura, Thank you and the same to you.
Your song "First Time" was originally written for a Coca-Cola commercial. It was later released as a single from your 1989 album, "Trouble or Nothin'" and went straight to # 1 worldwide! What was it like having the # 1 single worldwide and, your song being used in a Coca-Cola commercial? Can you recall the very first time you heard one of your songs playing over the radio? Continue reading »
Label: HMMR Records/Cargo Records
Review by Tony Cannella
It is hard to believe that American singer Robin Beck released her debut album over 30 years ago. On her latest outing, "Underneath" she continues to exhibit melodic rock charm throughout the 11-song, 40-minute disc. Once again Robin Beck is collaborating with her husband and House of Lords front man James Christian. He actually plays a huge role on this album. In addition to producing, co-writing and contributing vocals, he also plays guitar, bass and keyboards, so James Christian is a man of many talents, but the real star of this show is Robin Beck who is in fine form and seems to be getting better.
The opening duo of "Wrecking Ball" and "Ain't That Just Like Love" provides a bouncy, up-tempo melodic opening to "Underneath". Continue reading »
Independent Release
Review by Tony Cannella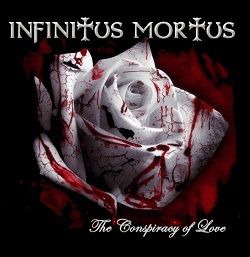 From New Jersey, the Symphonic metal band Infinitus Mortus released their debut album "2012" in 2010. At that time the band consisted of only two members: Stephen Megna played all of the instruments and he was joined by lead vocalist Tara. Now Infinitus Mortus are a trio. Stephen Megna remains (and still plays all of the instruments), but this time is joined by a new male vocalist Vincent James Meehan and his sister Caitlin Meehan on female vocals. This line-up makes its debut on the second Infinitus Mortus album, "The Conspiracy of Love".
"The Conspiracy of Love" is a concept album dealing with the pain and heartache of love. Continue reading »
Live Report and Photo by Vinnie Johnson
Edge of Paradise, heavy metal band from California stormed through Seattle WA this past Saturday, April 27th and they marked their presence. I've discovered Edge of Paradise a few months ago when they released their single, "Break Away". I was curious to find out weather they are just another female fronted act or a band to watch, and they are definitely the latter. With solid and refreshing material and phenomenal musicianship, Edge of Paradise is no band to take lightly. Continue reading »

Interview by Tony Cannella
As she enters into her 30th year as a recording artist, Doro Pesch shows no signs of slowing down. In fact, she continues to be one of the hardest working and driven musicians in all of rock, yet through it all she remains one of the nicest and down-to-earth people you will ever meet. With her new album "Raise Your Fist" being her most successful in years, Doro is gearing up for a busy 2013 and beyond. That is good enough reason to catch up with the metal queen and get low down on what lies ahead.
You were recently on tour in Europe for about a month before Christmas. How were the shows?
Yeah, we were in Germany, England, France, Czech Republic, Belgium, The Netherlands. Everybody was singing along, getting so excited. I really felt the new songs sounded awesome. The tour was mostly so out. 3 or 4 gigs were 99% full and all the other gigs were sold out. As we went on with the tour, every day we had some new news about shows selling out. It was great, so I think the record did really well and that was one of the reasons why there were so many people at the concerts. The whole tour was, I think the best tour we did in, oh god, I don't know in how many years. Playing packed places that's always so, so great. I hope when we do the American tour people will be just as excited, I'm so looking forward to it. But Yeah, I think the album was totally embraced by the fans and sometimes I saw some comments on the internet saying 'you guys don't play enough of the new album' and I didn't expect that because usually everybody wants to hear all of the classics. We did a set list where we combined all of the best songs from each album, but then sometimes we played more of the new record. In the States it came out a little later than in Europe and it made the billboard charts at number 64. I tell you, it moved me to tears, I was so happy to hear that, because you know how much America means to me, and that was the icing on the cake.  Continue reading »
6 color styles available:

Style switcher only on this demo version. Theme styles can be changed from Options page.