Browsing articles tagged with " metal"

For the first time ever many of the biggest and emerging artists of the NL Heavy Music Scene have collaborated to record and release a track to help raising funds for the Red Cross, in occasion of 3FM's Serious Request 2014, a massive dutch charity event that is organised every year by one of Netherland's biggest radio stations. From December 8th 2014, on www.thepoweroflove.nl, fans will be able to give a donation and download a heavy cover of "The Power of Love", originally performed by Frankie Goes to Hollywood. Continue reading »
Interview by Miriam C.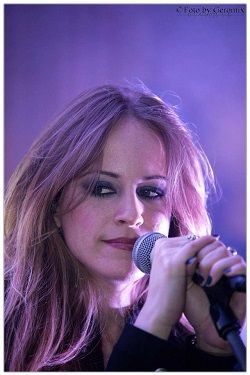 Tystnaden
is probably one of so many "underrated bands" Europe-wise, despite having what it takes to hit the big time in this difficult area, also thanks to a constantly evolving fresh and innovative sound. On the occasion of Go4Rock, we had a little talk with Giada Etro, a.k.a. Jade, the new frontgirl of this six-piece band from Udine (Italy), who reveals us some behind-the-scenes-activity about the new album, "Anima" and she also talked about her cooperation with the Croatian doom metal band Ashes You Leave.
Maybe I'm asking the wrong person, given that you joined the band a short time ago. Maybe I'm hindering you, but I wanted to know what is your opinion concerning the latest album, "Anima". What do you think about it?
To me, it's a wonderful record! I'm very proud to be able to perform myself in it, also because it had a great response with the reviews on a national and International basis. I like the songs, of course I do like the previous albums, although there has been a turning point here: the style is slighty different, but I must say that I'm really happy! My favourite track is "Mindrama", the second single, it's gutsy and the album is a truly pleasure to sing. Continue reading »
Label: Spinefarm Records
Review by CriX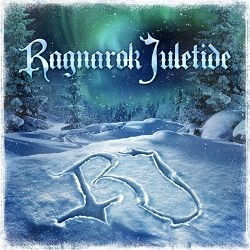 Raskasta Joulua is a Finnish project that was born 10 years ago and its main inspiration leads to USA's  Trans-Siberian Orchestra. They propose traditional Christmas songs obviosly with a metal flovour which sees the partecipation (among others) of Marco Hietala from Nightwish, Tony Kakko from Sonata Arctica, Elize Ryd  from Amaranthe, Jarkko Ahola previously with Teräsbetoni,  Voice of Finland 2013's winner Antti Railio and many more.
For celebrate the 10th anniversary of this project, the new album "Ragnarok Juletide" will be released by Spinfarm Records on November 11, and it is going to be different from the previous albums  because all the featured songs are sung in English. "Ragnarok Juletide"  starts with the bang because, aside being one of the most popular Christmas songs, "We Celebrate at Christmastime" is an infectious and joyful cover!  Continue reading »
Label: AFM Records
Review by Tony Cannella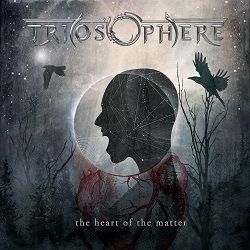 There is always a place for all kinds of metal genres, sub genres and sub genres of sub genres. It's all good and there is so much good stuff out there. I love it all, operatic metal, symphonic metal, extreme metal, but to me it is always great to hear a band that just gets back to basics plays metal. Just straight-forward in your face behind a wall of guitars metal; in that case the Norwegian band Triosphere is like a breath of fresh air. With their 3rd album – and first in 4-years – "The Heart of the Matter" the band is in top form and seems to be really hitting their stride.
The opening track "My Fortress" has an Iron Maiden vibe to it. The song is spurred on by wall of relentless riffs and a sort of galloping rhythm that Maiden has been known for. The relentlessness continues on the powerful second track "Steal Away the Light". Continue reading »
Label: Century Media Records
Review by Tony Cannella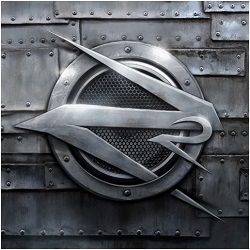 Devin Townsend is one talented dude. I don't think that's really a revolutionary statement. He's a multi-instrumentalist, lyricist, showman, multi-tasker, all of the above and more, not to mention he's got a wicked vocal presence. He's also played with a myriad of bands and projects over the years. His latest round of aural assault is the 2-cd, 2-hour extravaganza, entitled "Z²" (short for "Ziltoid 2″). In addition to Devin, the album features a multitude of guests including Anneke van Giersbergen, Dominique Lenore Persi from Stolen Babies and WWE superstar Fozzy and frontman Chris Jericho among many, many others.
Each disc has its own title. Disc 1 is entitled "Sky Blue" and disc 2 is called "Dark Matters". Continue reading »
6 color styles available:

Style switcher only on this demo version. Theme styles can be changed from Options page.
Archives