Browsing articles tagged with " metal"
Label: Nuclear Blast
Review by CriX
The Finnish band Battle Beast is back with a brand new album called "Unholy Savior" and if the previous albums ("Steel" and "Battle Beast") helped them forge their path into the metal panorama and get appreciated by the heavy metal audience, this latest release will only confirm that Battle Beast is, nowadays, one of the best bands on the scene.
But without further ado, let's start with the opener "Lionheart", which is a powerful song in where you can listen to the guitar and the keyboards alternate with a steady pace. It's a triumphant beginning that introduces us to the self-titled song and follows with "I Want the World… and Everything In It", where some killer solos take over during the whole song. Continue reading »
Label: Metal Maple Records
Review by Tony Cannella
Hailing from Quebec, Canada, the melodic metal band Merkabah was formed in 2002. The band released their debut EP "Elliptic Thoughts" that same year and followed that up with their debut full-length "Shadows Never Forget" in 2005. In 2007 they released their sophomore effort "The Realm of All Secrets" before going silent for a number of years. Finally the band returns with their 3rd full-length album entitled "Ubiquity".
The power house opener "Mythomania" gets us off to a fantastically dramatic start. The usage of keyboards gives the song a progressive metal vibe. From there comes the galloping Maiden-esq "Divine Sparks". "Red Letter Days" is a great mid-tempo number. Lead vocalist Jacinthe Poulin certain has a powerful voice which fits in nicely with the music. Continue reading »
Label: Metal Blade
Review by Tony Cannella
Motor Sister is an all-star musical project that pays homage to Mother Superior a Los Angeles based hard rock band that existed from 1993 to 2011. The band formed when Anthrax rhythm guitarist Scott Ian invited some of his friends over to his house to play a bunch of Mother Superior songs for his 50th birthday. Among the musicians who joined him was Mother Superior vocalist and guitarist Jim Wilson, bassist Joey Vera (Armored Saint, Fates Warning), drummer John Tempesta (The Cult) and Ian's wife (and Meat Loaf's daughter) Pearl Aday on backing vocals. From there the band decided that these songs were too good to be kept under wraps and went about recording an album of some of their favorite Mother Superior songs. The result of which is "Ride". Continue reading »
Independent Release
Review by Tony Cannella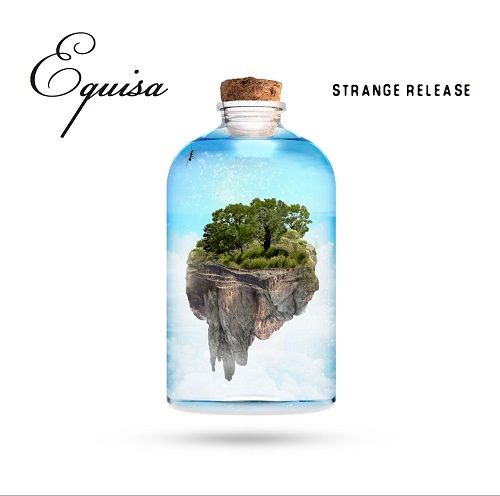 The Dutch prog rock band Equisa was formed in 2011 and released their debut EP "Straight Lines" the following year. They have since followed that up with their debut full-length "Strange Release", which actually came out in 2013. Even though a lot of time has elapsed since this album has been release, it only recently came to my attention and it is well worth the time to delve into.
After receiving the physical copy of the "Strange Release" CD in the mail (imagine that) I gave it a few spins and was very impressed by what I heard. I would describe Equisa as a cross between Autumn and "Mandylion" era The Gathering – two other great Dutch bands. The 11-song, 51-minute disc kicks-off with the bombastic rumbling of "Faces". The band has a great feel for melody and the song features a killer memorable chorus. Continue reading »
Independent Release
Review by Tony Cannella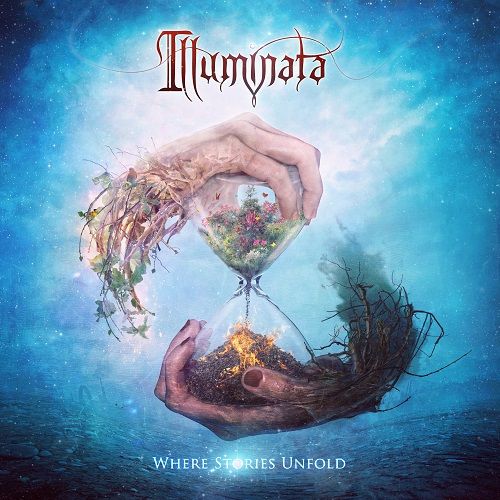 From Austria, the symphonic metal band Illuminata has existed since 2006. With their 3rd album "Where Stories Unfold", the band has released an epic record that should resonate with fans of Nightwish and Epica.
The 11-song, 63-minutes of pure symphonic metal begins with the movie score-like intro "A Story Unfolds", which lead us into the bombastic "Eternity of Today". Lead vocalist Katarzyna Nieniewska has an operatic voice and she is joined by male vocalist Mario Plank (ex-Visions of Atlantis) on three songs. "Violet's Compass" is next and has a dramatic feel. "Arbitrary Asylum" is next and the first of the three to feature Mario Plank on male vocals. One of the central moments for me was the 10-minute epic "The Brass Ring". Continue reading »
6 color styles available:

Style switcher only on this demo version. Theme styles can be changed from Options page.