Browsing articles tagged with " music"
Label: Sire/Warner Music
Review by Luisa Mercier
It was the spring of 2012 when I got this album from an unknown band so I could review it. I had never been a fan of US folk/country, so I was quite skeptical about the fact I could like Delta Rae and their debut "Carry the Fire" and never been more glad to be wrong. After a couple of listens I literally fell in love with the girls and boys vocals and their beautiful mix of genres that has its roots in folk, but embraces rock, Americana and a lot more.
For those that do not know them yet, I will briefly mention that they are a band of six members: four vocalists (Hölljes brothers and sister plus Elizabeth) and Mike and Grant on drums and bass. This really talented bunch of people now brings to us their sophomore effort and I can say that they surpassed themselves improving the already amazing debut.  Continue reading »
Label: Inside Out Music
Review by Tony Cannella
Arjen Anthony Lucassen is never one to stay silent for long. The guy has so much music in him that he has carved out an iconic career for himself. From Ayreon to Star One, Stream of Passion and beyond. Each project is different from the last and he has never repeated himself. His latest musical endeavor finds him paired up with vocalist Anneke van Giersbergen for a band called The Gentle Storm. Their debut is titled "The Diary" and is another masterpiece from this talented Dutch multi-instrumentalist.
"The Diary" comes as a two disc set featuring two different versions the album. The first disc is a more laid-back (or Gentle) version the album whilst the second disc is the Storm version which features heavier more up-tempo renditions of the songs. Continue reading »
Label: O.R.A. Music
Review by Tony Cannella
After listening to the debut album "Black Moon" from the Finnish hard rock band The Electric Lady, I have to say that I was pleasantly surprised. This is a band that has managed to fly under the radar, but with "Black Moon" The Electric Lady are about to make some noise.
The intro "Prelude" is followed by two songs that put their melodic hard rock sound on full display. "A Man of That Kind" and especially "Secret Love" really caught my attention with their melodic choruses and overall likeability. "Your Heart is 100 Times Bigger Than Mine" has a pretty cool bluesy sound and a slower tempo. Minna Ora's vocals are quite effective and perfect for this band. "Let it Rain", "You Can't", "Through Ice and Snow", "Black Moon" and the closing number "That's the Way" were all very impressive as well. Continue reading »
Label: Warner Music
Review by Tony Cannella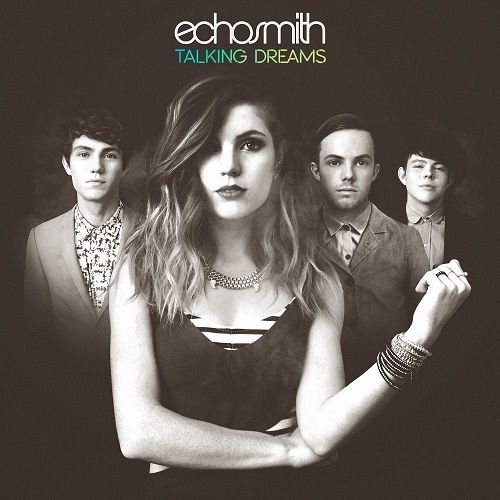 Echosmith is a band comprised of four siblings – ranging in age from 16-21. They released their debut album "Talking Dreams" in 2013  (now re-released in 2014 with a different cover and a couple of bonus track) and the record features an infectious blend of rock, pop and alternative music which is played with a ton of sincerity and besides that it is just good music played by a group of musicians who are talented beyond their years.
"Talking Dreams" is an album of undeniable pop hooks and 17 year old vocalist Sydney Sierota's Hayley Williams style vocals help to make it an enjoyable listen. From the opening track "Come Together" the band sets the mood. "Let's Love" continues things in the same direction as the previous tune. Continue reading »
Label: Sony Music Denmark
Review by Alessandra Cognetta
"The Color of Dark" is the second album born from the collaboration between singer-songwriter Eivør and bassist, composer and producer Lennart Ginman. The duo brings together once again a mix of multiple genres, from pop to electronica to jazz, displaying great versatility. Eivør's voice works as a common thread, even a guide, for the listener, stepping away from her usual material in a bold direction, but still retaining the quality and passion that has been the artist's trademark throughout her career. Ginman has definitely succeeded in crafting songs that bring out the best from the musicians, creating music that is as varied as it is seamless.
The album kicks off with the soft tunes of "My Little Blue Star", enriched by darker moments here and there and orchestral sections that help sustain the song structure and establish a particular atmosphere which shifts between crepuscular and smooth, like a soft caress. Continue reading »
6 color styles available:

Style switcher only on this demo version. Theme styles can be changed from Options page.