Browsing articles tagged with " music"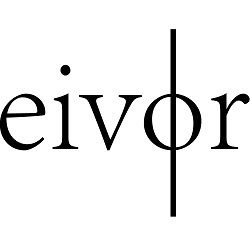 Interview by Alessandra Cognetta
Eivør Pálsdóttir
is a singer songwriter from the Faroe Islands. With her incredible voice, she has created music in a huge variety of genres, always challenging herself and pouring all her passion into her songs. Her latest effort is a collaboration with Lennart Ginman, "The Colour of Dark", a mesmerizing album that showcases her great vocal skills. Eivør is about to release her new solo album, "Bridges", about which we have exclusive news, and kindly lent us some of her time for a nice, in-depth chat about her music and much, much more. The result of this long, friendly conversation involves everything from songwriting through beatboxing (no kidding!) to the Hobbit, from her role as Marilyn in an opera to her thoughts about women in the music industry, where she also kinda interviewed me back. Eivør is a sincere, authentic artist, whose works I cannot recommend enough, and I think this interview stands as good evidence for my case.
Hello and welcome to Femme Metal Webzine, Eivør! It's a pleasure to have you with us. What have you been up to, lately? Continue reading »
Label: Fueled by Ramen/Warner Music
Review by Tony Cannella
Formed in Tennessee in 2004, Paramore first rose to prominence with their fantastic second album "Riot!" in 2007. That album was a great edgy punk pop record. With their self-titled 4th album – which was released last year – the band has maintained that edginess whilst also maturing as songwriters and musicians. Over a year after its release, Paramore has given their self-titled album the "deluxe" treatment. In addition to the regular album you can find 12 additional songs from bonus songs to alternate versions of songs to a bunch of live songs. It's actually a really nice deal.
This is definitely a grown up more mature version of Paramore. The first part of this set is the 60-minute original album. Is every song great? No. Are the great songs great? Abso-freakin-lutely. Continue reading »
Label: Sony Music Deutschland
Review by Tony Cannella
The long running German alternative rock band Guano Apes has enjoyed a long career since their inception in 1994. Their 1997 debut "Proud Like a God" featured two songs that made a minor dent in the U.S. charts, those two songs: "Open Your Eyes" and "Lord of the Boards" certainly hinted at a bright future for the Apes. Despite disappearing from the American market, the band has continued to release albums in Europe and now they return with their 5th album, "Offline".
I have to admit that Guano Apes kind of fell off my radar after the debut. Oh well, it's my loss I guess because "Offline" has some pretty cool tunes and now I am curious about their music prior to this. "Like Somebody" is a punchy opener but it is the next song "Close to the Sun" which gets my vote as the best track. Continue reading »
Label: Flaming Passion Music/AFM
Review by Tony Cannella
FYRE! is a powerful and energetic hard rock outfit fronted by Argentinean vocalist Alejandra Burgos. The band has released their debut album "Missy Powerful" via AFM and it features 14-songs and 50-minutes worth of infectiously rollicking hard rock tunes that are impossible not to like and have some affinity for.
Let's get started… Right out of the gate "We Are Here" is a great opening and introduction to this killer band. "Get the Hell Out" follows and it features a nice up-tempo, bouncy chorus and also includes a saxophone solo and some cool interplay between the lead guitars and sax. "Stay Until the Moonshine" has a bit of an acoustic base but is still an up-tempo rocker. Continue reading »
Interview by Alessandra Cognetta
FYRE!
is an international band revolving around the charismatic figure of vocalist and guitarist Alejandra Burgos. Alejandra left her home in Argentina to pursue a musical career in Europe and, in three years, FYRE! built the foundations for their debut album, "Missy Powerful". The album is an energetic blend of rock and metal influences that showcases the input of all the band members. This was going to be a face to face interview but, due to the postponement of some of their tour dates, it turned into a very nice skype conversation. I talked with Alejandra and her fellow bandmate and bassist, Lars Ratz, about the album, its conception and the band's recent activities. But enough with introductions, it's time to dive in and discover the energy and friendliness of this Palma de Mallorca based band!
Hello and welcome to Femme Metal, Alejandra! How's it going, especially since the recent news about the tour being postponed?
Lars: The tour was very very great so far, it was amazing to open for an artist like Anastacia who has a great voice and a great personality. She actually has a really "rock" appeal in her live shows and she even does a Guns N'Roses & AC/DC medley, which was really interesting. Continue reading »
6 color styles available:

Style switcher only on this demo version. Theme styles can be changed from Options page.