Browsing articles tagged with " music"
Label: Titan Music
Review by Warren Mayocchi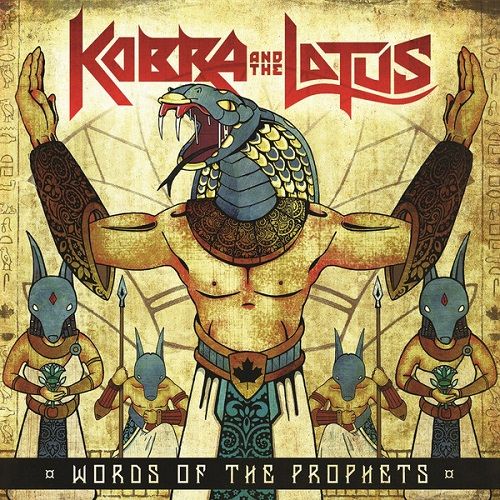 Neil Young, Leonard Cohen and Joni Mitchell all come from Canada. So, when Kobra and the Lotus decided to make an EP featuring classic Canadian artists, there is a broad set of very talented bands from which they can choose. They decided to select artists that they liked in their youth. All of the aforementioned Canadian legends have been inducted into the Canadian Music Hall of Fame, and all but one of the artists that Kobra and the Lotus cover have also been inducted.
A video has been produced for the Alannah Myles cover, "Black Velvet", the youngest song on the album. As with all the songs on the EP, the band bring a noticeably heavier sound and Kobra Paige brings her great rock voice. All songs are performed well, Kobra and the Lotus display their musical competence and love for the original songs. Continue reading »
Label: earMUSIC
Review by Alessandra Cognetta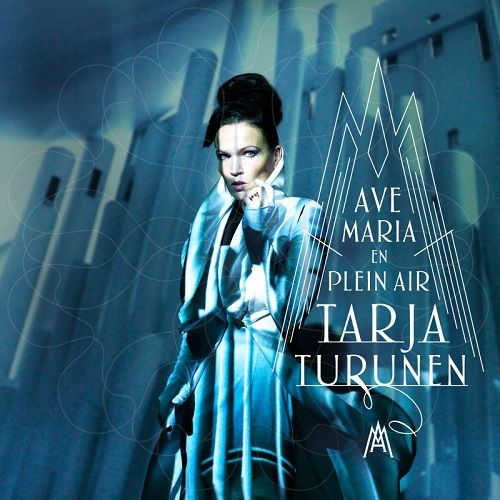 Two years after "Colours in the Dark", Tarja is back with a new album, with the specific intent of displaying and honouring her background in classical music. "Ave Maria – En Plein Air" is a collection of different versions of the timeless classic, and it was recorded live at Laukeden Risti church, in Seinäjoki, Finland.
The sound quality is dramatically impacted by this choice, providing the listener with a vibrant and clear experience. The recordings were performed without an audience, but listening to the album gives the impression of being right there and then nonetheless. The level of intimacy and authenticity reached throughout the twelve tracks is unparalleled, and so is Tarja's voice. If anyone has ever doubted her skills as a lyrical singer, this is unquestionable evidence of her talent. Continue reading »
Label: Loud Rage Music
Review by Tony Cannella
"Perditus Et Dea" is the second album from the Romanian/dark/ gothic metal band Whispering Woods. Musically and lyrically the band definitely likes to explore the darker side of life and "Perditus…" certainly continues this.
The intro "Perditus" segues mightily into "Original Sin" which is followed by the excellent "Demon Blood". Actually one of the biggest highlights for me has no vocals at all. With all due respect to the vocalists Alexandra and Corina – both of whom are just awesome – but I love the beautiful instrumental "My Altar". The track that follows is another great one. At almost 9-minutes "Farewell Ladybug" has this great big, epic feel to it and the two vocalists are quite magical together even though there are no lyrics to the song. Continue reading »
Label: GMR Music/Border
Review by Alessandra Cognetta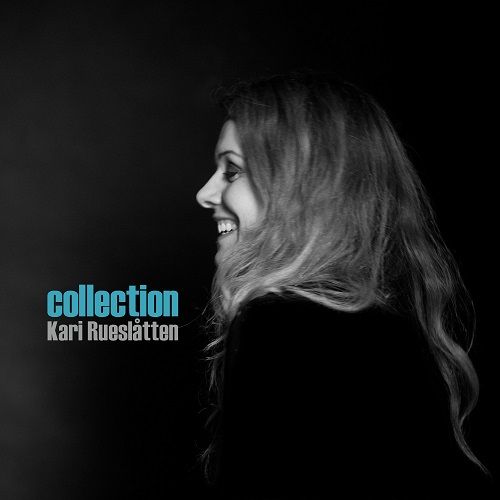 I interviewed Kari Rueslåtten about one year ago for the release of "Time to Tell", the album that marked her comeback into the music scene. During this year, Kari collaborated with fellow Sirens Anneke van Giersbergen and Liv Kristine and wrote music for her upcoming solo album. In the meantime, she gave fans the opportunity to take a look at her career so far with "Collection", a compilation of selected gems showcasing her unique voice.
"Collection" gathers material from Kari's solo work, which could seem limiting, but the songs included manage to give a very complete perspective on her music. There's the classics from "Other People's Stories", the Norwegian folk roots of "Spindelsinn", the pop vibes from "Mesmerized" and a few songs from her most recent work, such as the rearrangement of "Why So Lonely", the meeting point of her origins with The 3rd and the Mortal and her current style. Continue reading »
Interview by Miriam C.
If right now there'll be any competition for the 2015 Best Release, the winner in my personal rank might be, without any doubt, Germany's Beyond the Black. Although they don't re-invent the genre, their debut album "Songs of Love and Death" sounds so fresh and enthralling. So, it was the right occasion for chat with the singer Jennifer Haben and to get more infos about BTB and their next plans.
Hi Jennifer, first of all welcome to Femme Metal Webzine and thank you so much for dedicating some of your time to us. How are you?
No problem! I'm fine, thank you.

For our readers that still don't know your fantastic band would you like to introduce us how Beyond the Black is born?
Beyond the Black was born last year. At the beginning of 2014, I wrote some songs with the producers of Elephant Music that progressed into that sound we have now. Later, I met my bandmates through Hannes of Kissin' Dynamite. We hit it off immediately, both on a professional and personal level. After that, it didn't take long until we were standing in the rehearsal room together, practicing our songs. Continue reading »
6 color styles available:

Style switcher only on this demo version. Theme styles can be changed from Options page.