Browsing articles tagged with " music"
June 11 release of new EP marks the start of a very, very busy year
Band launches online video series: "The (Un) Real Lives" of Courage My Love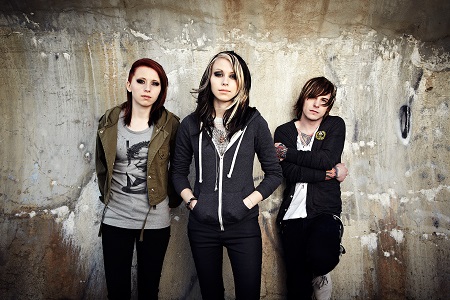 Homeskool Prom Records / Warner Music Canada recording artist Courage My Love have announced June 11, 2013 as the release date of their latest EP, "Becoming". Recorded in Toronto with producer Chris Perry, "Becoming"'s 8 songs showcase the band's rip-roaring rock. The first single from the EP will be the track "You Don't Know How" which will be accompanied by a video shot by award-winning director Warren Sonoda. Fans can purchase the single starting today at iTunes. The lyric video for "You Don't Know How" debuts today online at alternativepress.com . The release of "Becoming" will be followed by a series of live dates in Southern Ontario. The band's first full-fledged Canadian tour is expected to be announced for the Fall. Continue reading »
Label: Dreamcell 11/Wormholedeath/Aural Music
Review by Tony Cannella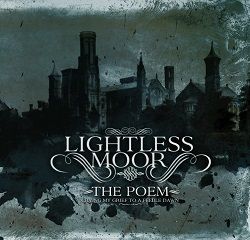 From Italy, the Gothic Doom Metal band Lightless Moor formed in 2001. After their initial EP "Renewal" was released in 2006, they recently signed to the up-and-coming label WormHoleDeath and it is through that label that they have released their long awaited epic debut, "The Poem – Crying My Grief to a Feeble Dawn". With a name like Lightless Moor and judging by some of the song titles, it is easy to see that lyrically they explore the darker side of life and the music provides the perfect soundtrack.
The ominously eerie intro segues into the heavy doom-laden opening track "The Lyrics of the Journey". Lightless Moor utilizes two lead vocalists. Continue reading »
Label: Dreamcell 11/Wormholedeath/Aural Music
Review by Tony Cannella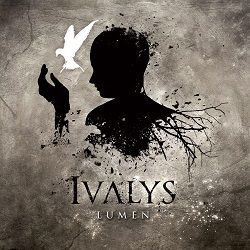 The French metal band Ivalys already made a mark with their impressive EP "Words in Time" last year. Now with their debut full-length, "Lumen", Ivalys returns with an even higher level of confidence and power. The songs on "Lumen" are heavy, whilst still being melodic and have a symphonic element to them, although I would be hesitant to label them a "symphonic metal band". They have those qualities, but musically they are a bit on the heavier side of the spectrum.
The opener "Within Flesh" is a barnstormer of a track and a great way to begin things. The heavy riffing continues with "Nothing Grows" – this is just a powerhouse song, which is heavy, relentless and also includes aggressive male vocals to go along with Jessica's passionate delivery. Continue reading »
Label : Trisol Music Group GmbH
Review by Luisa Mercier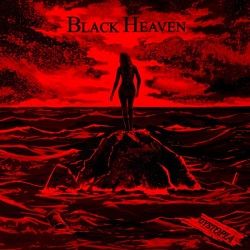 Black Heaven is the side project of mastermind Martin Schindler, which tried to complete the gothic rock played with Mantus through this electronic project. After the release of their last record in 2009, Black Heaven completed their fifth album and in no way they have lost the dark mood of the founder main band. "Das Tor Zu Welt", the opener, is an up-tempo song full of keyboards and completely sung by Martin while the following "Lächelnd geht die Welt zugrunde" is haunting and the vocals are delivered by Thalia. More slow-paced, it will find its place in the gothic clubs all over Europe.
"Die Zeit Die Bleibt" is more gothic, decadent and romantic with strings and its piano break that seems coming out of a movie soundtrack. Going back to danceable rhytm, "Mensch" is maybe the fastest song on the album and once again the keyboards have a main role. Continue reading »
Label : Fastball Music
Review by Tony Cannella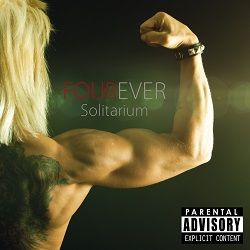 From Sweden, Fourever is an all female powerhouse metal trio. Their debut album "Solitarium" is an impressive, powerful and energetic heavy metal release that should put these girls on the Femme Metal map.
So it says on their web site, and I quote: "Fourever is not a girl band. Fourever is a kick-ass hard rock band." That about sums it up; from the opening strains of "Shout! Shout My Name" it is clear that Fourever are here to kick ass and have fun doing it. For a trio, Fourever has a huge sound with Mia Moilanen doubling on vocals and guitar and she is joined by the killer rhythm section of Nina Moilanen on drums and bassist Josefine Lindell to complete the band. Continue reading »
6 color styles available:

Style switcher only on this demo version. Theme styles can be changed from Options page.