Browsing articles tagged with " passages"
Label : Femme Metal Records
Review By Tony Cannella
Norway's Ancestral Legacy formed in 1995 and play symphonic black metal in 2005 they released their debut full-length titled "of Magic Illusions", the band returns now with their long awaited follow-up "Nightmare Diaries". The bands complex form of Black Metal also includes some hints of progressive music and nice acoustic passages throughout the entirety of this 10-song 56-minute opus. The band includes two singers: a male (Eddie Risdal – who provides the harsh vocals) and a female (Elin Anita Omholt) to give the songs a contrasting clash of styles. The band has since undergone a line-up change with Mexican vocalist Isadora Cortina replacing Elin Anita Omholt.The very strong opening track "Out of the Dark and Into the Night" gets things off to an energetic start and really sets the tone for what is to follow. All of the elements are there on this one, the cool duel vocals of Elin and Eddie, and some nice tempo and mood changes really lift this song, not to mention a cool guitar solo. The next song "Separate Worlds" is just pure aggression and heaviness. "Chosen Destiny" is one the absolute highlights for me, as the band slow down the tempo a bit, while still maintaining the heaviness of the previous songs – the duel vocals are especially strong on this one with Elin taking the bulk of the vocals, But Eddie joins on the chorus. Other highlights include: "Perhaps in Death", "Done", "…My Departed" and "The Shadow of the Cross". A good second release from this Norwegian band. It is cool how the band combines melodic music with some truly heavy and angry sounding music. I have to admit that I wasn't familiar with Ancestral Legacy's music prior to this, but after having the pleasure to hear "Nightmare Diaries", I now consider myself a fan. Hopefully, we won't have to wait another five years for album number 3.
Rating – 85/100
Tracklist
Out of the Dark and Into the Night

Separate Worlds

Chosen Destiny

Perhaps In Death

Trapped Within the Words

Done

Still

Tomorrow's Chance

…My Departed

The Shadow of the Cross
Line Up
Elin Anita Omholt – Vocals

Eddie Risdal – Guitar, Harsh Vocals & Synth

Tor Arvid Larsen – Guitar

Eddie Risdal – Guitar, Harsh Vocals

Atle Johanssen aka Anton Dead – Bass

Christopher Midtsvéen Vigre – Drums
Links
MySpace * ReverbNation * Facebook * Site
Label : Naturmacht Productions
Review By Tony Cannella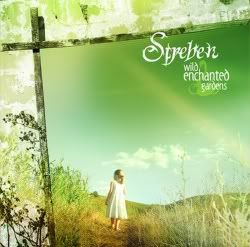 Streben is a duo from Italy. They play black metal with some orchestral arrangements and some pretty acoustic passages as well. Their debut release goes by the title of "Wild Enchanted Gardens" and is sure to please fans who love Black Metal. The band does not play simple Black Metal, they are not afraid to go off in other directions and "Wild Enchanted Gardens" is indicative of this. This 6-song 38-minute opus begins with the almost 9-minute "Embrace of Nostalgia" and for anyone who is expecting a Black Metal onslaught from the get-go, you will be disappointed. The song begins with some birds chirping and church bells ringing giving it an ominous tone. Keyboards and acoustic guitar chime in and the mournful vocals of Cristina Hagalaz come in, it is really not what I was expecting, this opening gives off a false sense of security, then at about the 3-minute mark is really when the song gets moving as the electric guitars come in and Cristina unleashes her more aggressive style, it is amazing to me how she can sing like that. The next track "Aesthetic Faintness" is more of the style that is featured prominently throughout. The song is just so relentless and the spoken word bit near the end of the song is a pretty cool touch. "Wild Enchanted Gardens (Where Daylight Dwells)" is next and is definitely one of my favorites. "Painfully Seduced (By A Truthful Reverie)" and "Delyrium Lies At The Core Of Wisdom" are two more good tracks before the acoustic instrumental "Soul Poetry" brings to CD to it's conclusion. This is a beautifully serene musical piece that really is a great (and surprising) way to end things. Drums throughout the CD are provided by Dark Shadow. I would not consider myself to be a black metal connoisseur by any means (though I do love a lot of it) but you have to respect and admire what Streben has accomplished with "Wild Enchanted Gardens". Obviously if your an aficionado of black metal than by all means, check this band out.
Rating – 70/100
Tracklist
Embrace of Nostalgia

Aesthetic Faintness

Wild Enchanted Gardens (Where Daylight Dwells)

Painfully Seduced (by a Truthful Reverie)

Delyrium Lies at the Core of Wisdom

Soul Poetry
Line Up
Cristina Hagalaz – Vocals, Bass, Keyboards, Music & Lyrics

Valker – Electric Guitars
Links
Independent Release
Review by Tony Cannella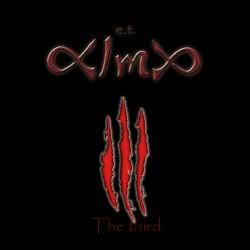 The Swedish band En Tu Alma are tough band to figure out. They mix really heavy, doomy, death metal with progressive rock and some strange kind of jazz fusion like passages and musical tangents that show that this band does have a lot of talent. Those ingredients are truly what make their new demo such a fascinating listen. Okay, I will admit that I was ready to dismiss this band after the over 7-minute opening track "Loosing Impatience". It's a good enough song, but it doesn't really stand out that much and isn't all that memorable. I'm glad I did stay with it though because the second song "Silent Cry" is where things really take off. The band keep the momentum going with the next song "Put Me To Sleep", which is even better than "Silent Cry", it features a number tempo changes. The changes in tempo keep on coming with the ballad-ish "The War", another strong one that features some great musicianship from everyone. The final song with the strange title "Twaggot" (I have no idea what that means either), is a great closer. En Tu Alma employs the tried and true formula of male and female duel vocals, although I would say that the female Claudia Gonzalez handles most of the vocal duties, quite well I might add. She is also credited with providing growls along with Leo Gonzalez Morales, but the more extreme type of vocals only pop up occasionally throughout these 5-tracks. For some reason I never expected to like this CD as much as I did, but it turned out to be quite an enjoyable listen.

Rating – 83/100
Tracklist
Loosing Impatience

Silent Cry

Put Me to Sleep


The War

Twaggot
Line Up
Claudia Gonzales – Vocals ana Growls

Leo Gonzales Morales – Guitars, Growls & Vocals

Joakim Erelt – Guitar


Lisa Gustafsson – Keyboards

Samir Beganovic – Bass

Mattias Andersson – Drums
Links
6 color styles available:

Style switcher only on this demo version. Theme styles can be changed from Options page.