Browsing articles tagged with " quine"

Interview by Ed MacLaren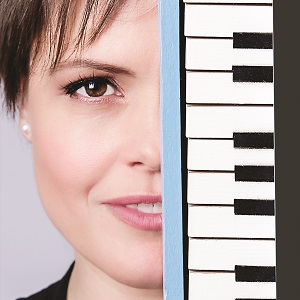 Canada's Jody Quine has always been an improviser – her personal philosophy of 'Yes And' has opened up her life and her music to a string of unique opportunities. After her well-received debut album in 2001, the Vancouver-based singer spent the next decade shining on a number of high-profile EDM collaborations while continuing to work on her own music. Finally, Jody has stepped out solo once more with her enchanting sophomore effort, "Seven", which puts the musical spotlight squarely back on her. Femme Metal Webzine got a chance to talk to Jody about still being considered a "new artist", fan-funding campaigns and the possibility of a Grammy nomination.
Hi Jody! Congratulations on the success of "Seven". What started out as a handful of demos has evolved over the past year into a possibly career-defining album. What a difference a year makes, right? Continue reading »
Independent Release
Review by Luisa Mercier
After two full-lengths and several single releases, Sleepthief is back with a new, beautiful official single, accompanied by a stunning video. For all of you, that still are not familiar with his music, Sleepthief is the project behind which hides the American producer Justin Elswick. His music is a soulful blending of electronica, Celtic influences, synth-pop, ambient and classical music. The new single features once again the distinctive vocals of Jody Quine (known for her work with Balligomingo) over an emotional layered track that will leave you speechless. The song is inspired by the wish that all of us has experienced in life: the yearning to find someone who could love us and understands us, but not always is meant to happen. So, it is quite bittersweet, melancholic, sad, though soaring and uplifting also thank you to Jody Quine amazing work on backing vocals. I think they add a lot more to the whole atmosphere. Music, as usual, is thoroughly crafted, with lots of layers starting from electronica to strings and piano. What makes Sleepthief music stands out in my opinion is his ability in expressing feelings and conveying it to his audience. It is not by chance that all of us are always so moved by his songs. I warmly invite you to give this song a try and, if you like it, to the rest of his discography too. The single is out 11th June along with three remixes by Justin and his collaborator Israel Curtis (Psychosomatic Mix), Blue Stone and DjMikel.
Rating – 80/100
Tracklist
Mortal Longing (album version)

Mortal Longing (Blue Stone Mix)

Mortal Longing (DjMikel Mix)

Mortal Longing (Psychosomatic Mix)
Line Up
Jody Quine – Vocals

Justin Elswick – Songwriting, Piano & Programming

Israel Curtis -Additional Programming
Links
MySpace * ReverbNation * Facebook * Twitter * Site
Label : Neurodisc Records
Review by Luisa Mercier
After falling in love with their latest release, "Labyrinthine Heart", I decided to listen carefully to their previous one, "The Dawnseeker". First of all, let me spend a word or maybe more on the graphic artwork. It is something so beautifully crafted, never seen such an amazing design for a CD. The content is amazing as well. If I should compare the two albums. I'd say that this is more introspective, more emotional and relaxing, while "Labyrinthine Heart" is enriched with some lively moments. This morning my emotional standpoint is such I could write easily about this piece of art. It starts with "Eurydice", apparently inspired to the Greek myth. Soft, delicate, caresses your ears and your soul. Also the video is one of the most well shot I have ever watched. An Eastern ethnic feeling introduces "Desires of Ages". The orchestrations and the drums are thick on the usual lush background which provides the perfect environment for the lovely female vocals. "You Did a Good Thing" is maybe the only sad song in the Sleepthief's discography. The others are quite melanchonic, nostalgic, but always with a sparkle of hope. This one is just sad. It moves me a lot. You did a good thing, you did, it's a past tense. You tried to save her, it didn't work, you have not to regret. That's the message I get every time. "Just Say It" is slightly more upbeat and electronic than the previous ones. The chorus is memorable, it's one of those moments which made me love Sleepthief, one of those things which raise your soul. Cover song time. The chosen one is "The Chaffeur", originally by Duran Duran. I already listened to other bands covering this song (the Italian The LoveCrave for example) but this is the best by far. It's a nice pop-rock arrangement with electronic background which shows the range of styles Sleepthief can play. Love Kirsty Hawkshaw's vocals in the and how they blend with the more upbeat music. Following we find "Tenuous", a gentler ballad, with vastly reaching orchestral-style arrangements. Listen for her soaring harmony layers throughout. Tension builds in the verse and is perfectly released in the lush chorus. Once again, the video shot for this song is really worth watching. One of my favourite is "Sublunar (Sweet Angel)". It starts with a suspicious pace, soaring afterwards, sweetly coming to the beautiful "Hush, hush, hush". I love how the different vocal layers are mixed, it gives an heavenly feeling. "Nightjar" is a dark, brooding and bluesy ballad, perfectly suited for the singer's distinctive voice. Strings, percussion and electronics blend perfectly against the solo vocal line. I am still asking myself if "Fire from Heaven" refers again to Greek Mythology, to Prometheus to be precise who stole fire from Olympus. It's quite clear that Justin Elswick has a thing for Ancient Greece. The song is a mid paced one with an ironic atmosphere, which makes it unique. "The Metro" is another cover song. Maybe this is the most club oriented track, with its upbeat and danceable aura. "Kiss to Savor" is maybe the most stunning song on this album. Featuring the vocals of Jody Quine, is lushous, sensual, sexy, perfect for romantic or something more moment. Harmony layers echo while the melody built alongside is powerfully delivered. Afterthoughts is a rhythmic and Celtic influenced number, most reminiscent of Enya's music in many ways. The voice is crystalline throughout–in lead and lush, multi-tracked harmony–layers. The verse is delivered very delicately against light electronics. The chorus is rich, rhythmic and layered with vocals coming at the listener from every direction. A masterpiece. "Entre Ciel et Mer", the closer of the album, is the French version of "You Did a Good Thing". Don't' know if it's the language, but it sounds more hopeful like looking outside the window in a sunny day although having pain in the heart. I recommend to listen both of the Sleepthief albums, they have always something to offer to your heart and soul.
Rating – 90/100
Tracklist
Eurydice

Desire of Ages

You Did A Good Thing

Just Say It

The Chaffeur

Tenuous

Sublunar

Nightjar

Fire from Heaven

The Metro

Kiss to Savor

Afterthoughts
Line Up
Jody Quine – Vocals & Lyrics
Harland – Vocals & Lyrics
Nicola Hitchcok – Vocals & Lyrics
Kyoko Bartsoen – Vocals & Lyrics
Kirsty Hawkshaw – Vocals & Lyrics
Kristy Thirsk – Vocals & Lyrics
Caroline Lavelle – Vocals & Lyrics
Roberta Harrison-Carter – Vocals & Lyrics
Laura Edman – Vocals & Lyrics
San.drine

– Vocals & Lyrics

Justin Elswick – Piano & Songwriting

Israel Curtis – Programming
Links
MySpace * ReverbNation * Facebook * Twitter * Site
6 color styles available:

Style switcher only on this demo version. Theme styles can be changed from Options page.