Browsing articles tagged with " temptation"

Interview by Michelle Henriquez & Steve Debets
Questions by Miriam C.
Recently, Femme Metal Webzine had the opportunity to interview the charming and talented Sharon den Adel from Within Temptation. Within Temptation is one of the first and biggest emerging symphonic bands in the late 90s and early 00s. They paved the way for later bands in this genre by becoming a huge success, both in the Netherlands and worldwide. Due to my schedule I wasn't able to interview Sharon myself, but thankfully I have wonderful friends who have an immense passion for Within Temptation's music that were able to fill in for me. So with thanks to Sanja Bankras, who suggested longtime fan Steven Debets to me, I present you this interview. In this intimate interview Sharon shares with us how she balances work and her family life, takes us back to the past, in her wardrobe and gives us details of the special shows in theaters.
Hi Sharon, first of all welcome back to Femme Metal Webzine! How are you?
I'm fine, thank you very much. It's been a long time. Continue reading »

Interview by Tony Cannella
On October 11th, the legendary Dutch symphonic metal band Within Temptation wrapped up their wildly successful North American tour in Worcester, Mass. It was my first time seeing WT live and although I had seen the DVDs I had no idea what was in store for me. To put it simply, the band blew the doors off the Worcester Palladium. Prior to Within Temptation taking the stage that night, I had the huge honor of interviewing front woman Sharon den Adel. With "Hydra" being their most successful album worldwide and a new DVD on the horizon, there was much to talk about. Here is what she had to say…
  This is the last date of the U.S. tour. How has it gone?
We've had a great time. We've always had a great response from the audience. Most shows were sold out or almost sold out, so we are really feeling good about this tour and really happy that we did it again and that we came back. It was a warm welcome. Continue reading »
Label: Starwave Records
Review by Tony Cannella
From Japan, Magistina Saga's second mini-album is titled "The Tone of Temptation". Released in November 2012, the mini album features seven songs worth of symphonic metal. "The Tone of Temptation" may be only 25-minutes in length but it offers a pretty good sample of what Magistina Saga has to offer. Musically the band is solid and the songs are symphonic and dramatic. The songs are sung in their native Japanese language and they feature numerous tempo changes and are classically crafted and written. Highlights include: "Ideal Reality" and "After Artifice".
I have never been familiar with Magistina Saga before. Continue reading »
Label: BMG Rights Management/Dramatico/Victor Entertaiment Japan
Review by Tony Cannella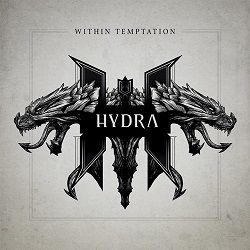 When the Iconic Dutch metal band Within Temptation released the EP "Paradise" featuring a duet with Tarja a few months ago it built the anticipation for their new album "Hydra" which is exactly what it was meant to do. Well, "Hydra" has just been released and was it worth the wait? Is it any good? The answer is yes, and yes. The thing that I have always loved about WT is that after all these years (this is their 6th album, I believe) they have always managed to grow, evolve and push things a little bit further. Each album has its own vibe and life and "Hydra" is no different.
"Let Us Burn" is the opener and has a great up-tempo, melodic base to set the table. The next three songs feature collaborations from varying ends of the music spectrum. Continue reading »
Label: Dramatico Entertaintment
Review by Tony Cannella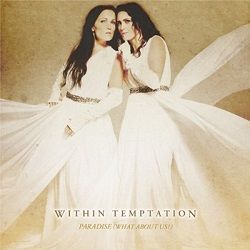 What a treat this turned out to be. The collaboration between two of the most iconic female singers in metal was eagerly anticipated (by me anyway). On their new EP "Paradise (What About Us?)" the Dutch band Within Temptation joins forces with Tarja Turunen on the excellent title song and it is a match made in Femme Metal heaven.
In addition to the title song, "Paradise" also comes with three demo versions of new songs, which will presumably be on the next Within Temptation album. But the song and video that has everyone talking is "Paradise (What About Us?)". This song is a melding of two phenomenal singers who bring different styles to the table but also go about their business cohesively – neither one tries to show up the other and neither tries to hog the spotlight. Continue reading »
6 color styles available:

Style switcher only on this demo version. Theme styles can be changed from Options page.