Browsing articles tagged with " tuomas"
Label: Despotz Records
Review by Alessandra Cognetta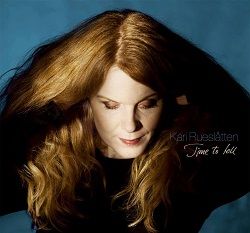 Kari Rueslåtten is back with a new album, "Time to Tell", after a long break from music that started back in 2005. It's an all-acoustic album and, as Kari herself stated, it goes "back to the core of songwriting". The announcement was preceded by the release of a cover song, "Why So Lonely", whom many of you will remember as one of the early masterpieces by the doom metal band The 3rd and the Mortal. Kari worked with Nightwish mastermind Tuomas Holopainen on the acoustic rearrangement and the result is a song that manages to sound fresh and original while still retaining the nostalgic feeling of the "old days".
The album starts off with the title track, a perfect set up for the rest of the "story" we're going to hear. Continue reading »
Label: Spinefarm Records
Review by Cristina Gregori
Still unknown to some in the metal panorama, myGRAIN is a melodic death metal band from Finland, already musically active on the scene since 2004. After the release of three albums, these guys are back with a brand new full length record, "Planetary Breathing". If with the previous and the self-title album "MyGrain" we felt in love with this band, this new work can only confirm our thoughts: these guys are excellent musicians and they're able to bring the name of the melodic death genre up.
The intro "Incantation" introduces the album, immediately some of you will recognize the melody that brings back to our mind the riff of "Dreamscape". This songs is a pure blast. "Waking Up The Damned", the second single that also included a videoclip for this track, is a genuine and a very rhythmic tune and the main characters here are keyboards and guitars. Continue reading »
Label: Kaiku Recordings
Review by Cristina Gregori
Finland is the land of great voices, as examples we can take lots of singers (such as Tarja Turunen, Hanna Pakarinen, Jonsu, etc.) but now our focus is on Johanna Kurkela. After 5 albums and some collaborations with Club for five, Vesa-Matti Loiri and Sonata Arctica, just to name a few, she is back with the 6th brand new album "Joulun Lauluja" that means Christmas carols.
Johanna Kurkela sings in Finnish, her mother tongue, and this suggestive new album is a collection of the best Christmas Finnish songs. The first song "Maa on niin kaunis" really introduces us to Christmas, Johanna caresses the notes with her voice,this track makes you shiver. "Lyhty" means "Lantern" and in this track you can hear a sound a bit more modern. Continue reading »
Interview by Ary R. and Miriam C.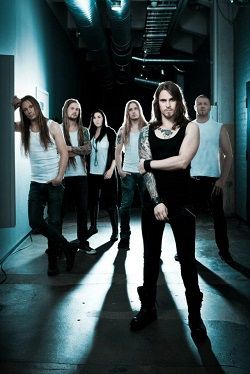 MyGRAIN is a melodic-death band from Finland. In these recent years, this 6-piece esemble gained more celebrity thanks to a few tours in Japan, Asia and especially Europe. After a long delay, the guys were able to release their 4th album via Spinefarm Records and in this exclusive interview, the singer Tuomas and the keyboard player Eve give us a few more details about the new record!
Hi Tuomas, hi Eve. Welcome to Femme Metal! First of all, I'd like to tell you that it's a great pleasure to have you here today! How are you doing there in Finland? 
Eve: Nice to have a chat with you as well! The leaves are falling to the ground here in Finland and the autumn seems to evoke a serious creativity boost… So we're working with the new songs already!
Tuomas: Hi there and thanks for having us! We're living exciting times as we're at the moment starting the Finnish shows with the new album "Planetary Breathing". And at the same time we've already made arrangements for yet newer stuff!
Interview by Laura Medina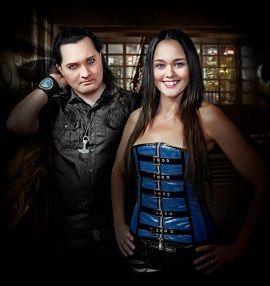 Amberian Dawn, a symphonic metal band from Finland, announced via their official website that they were parting ways with their longtime female vocalist, Heidi Parviainen, in early 2012 soon after their magnifying, superior and outstanding performance at the Metal Female Voices Festival (MFVF) X in Wieze, Belgium. Flash forward to December 2012, it was announced via their official website that the band would release a compilation album consisting of songs from their four previous albums that would be re-recorded featuring their new Finnish female vocalist, Capri!
With the release of "Re-Evolution", their new female vocalist Capri poured out her own mix of classical and rock styles as well as raw emotions into those Amberian Dawn songs. Continue reading »
6 color styles available:

Style switcher only on this demo version. Theme styles can be changed from Options page.