Browsing articles tagged with " united"
Label : Cherrytree Records/Island Records/Universal
Review by Jesse StClaire
In today's pop music, the bass is down low, the tempo is fast and the vocals are processed to elaborate extremes. With this environment, a slower, smoldering album like "Devotion" by Jessie Ware truly stands out and shine. "Devotion" for the most part, has a very stripped down production to let Jessie's haunting voice shine through. The vast majority of the album are reserved mid-tempo songs with hauntingly beautiful vocals. The best example of this are the three kick-off singles, "Running", "110" and "Wildest Moments". They give a very clear glimpse at the album without revealing the true beauty hidden within it.
Another major theme on the album are songs with a 90's retrovibe. Most noticeably "Swan Song", "Sweet Talk" and the title-track. Continue reading »
Label : Relapse Records
Review by Matteo Bussotti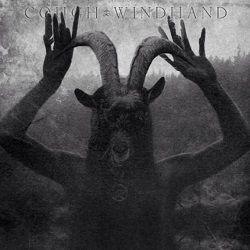 This split album divides into two 18-minute-long parts. Cough deliver a single, long song, which is more of an immersive experience rather than a simple song. Windhand give us two songs, for a most fast-paced experience, even if the second one, "Shepherd's Crook", is more slow-paced and "doomy". If you're looking for a proper doom album, you found it. This one is made by two excellent bands, too! I don't think, if you're into the genre, you'll be disappointed for one second by "Reflection of the Negative". Its slow, heavy rhythms, gloomy lyrics, heavily distorted guitars deliver sensations only well-made doom metal can.
In particular, Cough's song, "Athame", is a lot more atmospheric than Windhand's ones; you'll get trapped into it for its slow beat which makes you almost feel uncomfortable, but in a beautiful way. The guitars, with their heavy chords, deliver such power you'll feel overwhelmed by them…and I couldn't ask for more from a song like this. Continue reading »
Label : Columbia/Sony Music
Review by Luisa Mercier
Lucy Rose is a young folk singer coming from Warwishire, that moved to London to attend college and there met Jack Steadman of Bombay Bicycle Club, who invited her to sing on their last two records. She also toured worldwide with them in supoort of Noah and The Whale, gaining a great live experience.
"Like I Used To" was recorded at the home of her parents in Warwickshire with producer Charlie Hugall and displays Lucy's sweet and soft voice that already has gained her comparisons with famous colleagues of the folk scene. Her music offers nothing new if I have to be sincere, since a lot of singer-songwriters are crowding the stage right now, so it is difficult to be original, but she has her positive features.  Continue reading »
Interview by Miriam C.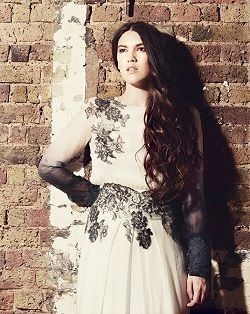 Maybe once in a lifetime you encounter an artist with such a personal background so cumbersome [no pun intended] that in some ways it have had an important influence on her music. I want to make you reflect about this thesis : try to live without music for all your childhood and adolescence, how would you react? 
Digging and researching some infos about your background I've discovered about your troubled childhood and the total prohibition to listen to music imposed by your stepfather. My intent is not get nosey about the whole situation, afar from that, did you can say that in some ways the school enviroment saved you and helped you? And how?
School was a place where I could re-connect with the culture I had been born into. A liberal culture of arts and music. It was a place where I could preserve my identity. My teachers were very supportive. I was able to play the piano in the school practice room during lunchtimes. And this was vital to my musical development. It also really helped being around other people my own age who had music in their lives and had opinions on music. Continue reading »

Interview by Robert Brady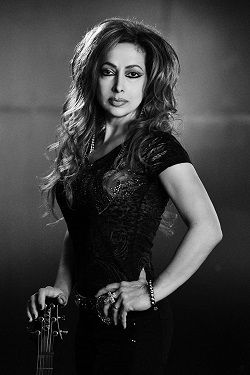 It certainly does not feel like 30 has passed since I first discovered Maxine Petrucci- former MadamX and now solo artist along with her sister Roxy Petrucci- Vixen and now RoxyJanetShareGina or RJSG. Many of us consider Maxine as a pioneer of Women In Metal although as you will see in the interview she personally does not see herself that way. Recently Maxine Petrucci stopped by and gave Femme Metal Webzine the great honour of giving us a very in depth interview.
Maxine discusses the creative approach to her new album "Back to the Garden" set for a Spring 2013 release. She discusses her disappointment in today's musical landscape with digital sounding music, her inspiration of the track "Gingerman" that is a tribute to the legendary band The Who, the fact she loves to change her sound with every album she records and the possibility of some vintage MadamX material seeing the light of day if given the right circumstances.
Continue reading »
6 color styles available:

Style switcher only on this demo version. Theme styles can be changed from Options page.