Browsing articles tagged with " veronica"
Independent Release
Review by Tony Cannella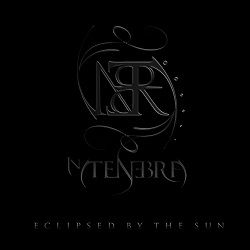 Another band from Italy, the operatic/symphonic metal band In Tenebra was formed in 2005 and releases their first demo "Introspection" in 2009. The band follows that up with this 2-song promo CD.
"A Breaking Path" opens the 10-minute disc and right off the start the thing that impressed me is the fact that In Tenebra has so many layers. The songs are very much heavy, guitar driven metal, mixed symphonic parts. The vocals are quite varied too. Vocalist Veronica Bordacchini's contributes a couole of different styles. First her opera technique is a little over-the-top and kind of overdone for me, but then she has an outstanding female vocalist that has a lower Floor Jansen style to it. There are also two male vocal styles, you have a clean and growly extreme style and these are all in the first song. Continue reading »
Label : Equilibrium Music
Review by Stina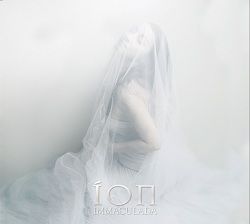 There are very few people in music who can lay claim to hold an influential status as much as Duncan Patterson – not much can be said about the musician (British by birth, globetrotter by vocation) that hasn't been articulated in some form or fashion in recent and not so recent past. Thankfully enough, Duncan also happens to be one of those Artists whose Music speaks more than any word could possibly do. After contributing to spawn a whole genre with Anathema and embarking on a sorrowful journey with Antimatter, time has been up for Duncan to embrace a spiritual and creative turning point that led him to the creation of Íon, marking his move away from the claustrophobic, hopeless end of the emotional spectrum explored with the previous bands, and a sojourn into more soothing, luminous realms, pervaded and dominated by the effortless grace of the feminine. Since the figure of the female vocalist gained foothold in metal and related genres, it's always been easy to get tired of the sizable exploitation of the female presence on behalf of the bands which settle the mainstream metal scene, often with no other purpose than mercantile tactics. In Íon, the female presence conveyed through a plethora of talented guests from all over the world is none of this, but rather a defining mean to shape a concept of spirituality inspired by archetypical feminine qualities – this is what lends Íon's music its calming, peaceful and nurturing allure.
Rating – 90/100
Tracklist
Immaculada
Temptation
Adoration
Damhsa Na Gceithre Ghaoth
Invidia
Cetatea Cisnadioara
The Silent Stars
Return To Spirit
Line Up
Duncan Patterson – Mandolins, guitar, bass, piano, keyboards, percussion
Vic Anselmo – Vocals on "Adoration"
Oana Alexandra Coman-Sipeanu – Spoken word on "Cetatea Cisnadioara"
Gokce Coskun – Violin
Aoife Cuthbert – Vocals on "Cetatea Cisnadioara", "Adoration"
Lisa Cuthbert – Vocals on "Temptation", "Adoration", "Invidia", "Cetatea Cisnadioara", "The Silent Stars"
Ana Figueiredo – Flute
Colin Fromont-Placenti – Djembe, cajón, darbuka
Mark Kelson – Vocals on "Damhsa na Gceithre Ghaoth", 12 string guitar
Mila Maia – Spoken word on "Return To Spirit"
Steve Mullen – Uilleann pipes
Veronica Neumann – Spoken word on "Immaculada"
Gina Rios – Spoken word and vocals on "Immaculada"
Nuno Roberto – Portuguese guitar, classical guitar
Viola Roccagli – Spoken word and vocals on "The Silent Stars"
Laura Santos – Vocals on "Return To Spirit"
Filipa Vale – Violin, cello
Links

Interview by Miriam C.
This time I've sit down with miss Autumn for drink a (virtual) tea, jokes aside, I have had the honour to speak with the last eclectic genious of our century. Ok, sound tacky and not true but it's really what I think and you know that I always try to be sincere with you all, dear readers. Eclectic because she's the true tightrope walker of the arts, she can switch from music to writing a glimpse of an eye. Genious, sorry but I really need to explain why? Now I prefere sitting in the corner and leave to her the word. For such person you have only to learn to fight and never surrender. Emilie is a true life's inspiration.
Hi Emilie first of all thanks so much for accepting this interview, I'm really honoured. I hope everything is going will with your American tour!
Hello, it's my absolute pleasure to sit down for tea with you today.
I'm gonna starting, before all, asking your about your book (that's already at 3rd edition, congratulations!) "The Asylum for Wayward Victorian Girls" that finally is out (again) to buy on your official shop, what details can you share about its genesis and the plot?
Thank you very much, that's very kind! Yes, the book continues to do very well and I am so grateful that so many people find this a story worth reading and making a part of their lives. It's truly incredible to me, since it is released independently and is only available in one place – my shop website (www.asylumemporium.com). For those who don't already know the story, this book is my autobiography of my time spent imprisoned in a mental hospital, but nothing is exactly what it seems, and the story quickly becomes a sort of fantasy, time travel, adventure, mystery novel that is actually quite a lot of fun to read. It is this story that's behind everything I do, from the music to the stage show, and this book has become the "Harry Potter" to the Plague Rats (the name for my audience) — the bible of this whole Asylum world that my art and life takes place within.
Emilie, your musical training lies in the classical music. How are you able to merge your classical side with the "industrial" one?
Once one stops thinking of music as being divided up into individual categories, each appealing to only one individual audience and begins thinking of it as just being a collection of sounds that blend well to accomplish an emotional purpose and tell a story, then it all becomes so much easier. Throughout the history of art, the way any new art form has evolved is that somebody put together things that traditionally didn't fit and simply made them fit until they seemed natural.
Despite being an artist, performer, writer – you're also a fashion designer. Congratulations for your dresses, I really love them. From where you take your inspiration and you never thought to create a dressing line for debut in such fashion events like Milan, Paris & New York?
Thank you so much for the compliment! The inspiration behind all of our costumes on stage is really quite simple, in that, just like the music, it's a blend of the old and the new, and then some fun fantasy bits that don't belong in any particular period but the imagination. Now that we have entered into a new era of performance with the "Fight Like A Girl" album and tour, I'm enjoying the new tribal elements, the warrior elements, the mohawk hairstyles and the bits of armor I am working today to incorporate. I've been sewing the new costumes before talking to you, and will get right back to work at it afterwards.
Now let's pass again into the musical side, on 2010 thru Twitter you have unleashed the title of your forthcoming album "Fight Like a Girl". It's really a strong title, what you can unveil about its creation?
The title of the album is meant to inspire a very strong reaction, and it does so because, even in this modern day in 2012, the phrase "you fight like a girl" is still used as an insult to boys, and to ridicule girls, and for absolutely no logical reason other than the misogyny that still infects our globally patriarchal culture. So, to those who are evolved and honor the feminine and are aware of her innate power, the title will immediately seems like a very positive thing, while to others who were taught that to do anything "like a girl" was a bad thing, the title will be more challenging, but this too is good. Art is about changing the way people think – not making people comfortable with what they already think.
I got really impressed by the statement that you have released for the PRs about F.L.A.G that says : "This record is my soundtrack. Of course, there's an overriding story arc. It's a social critique of the mental healthcare system spanning from the 19th century all the way up to the present, as well as the inequality women still face worldwide, whether they're crazy or not. I'm drawing upon my own personal experience as a notoriously bi-polar person who has been committed and lived to tell the tale. Hopefully, my story will give strength to those who need it, and raise a little awareness." – Did you have done some historic research for write down your lyrics? Also I would like to now if do you have a personal heroine that inspired you. Or you consider yourself the only and ultimate inspiration?
My great passion is history, and so, because it is what I love, I've done a whole lifetime of historical research, and will continue to do so, because it is what I study constantly. I certainly wouldn't feel I had any right to speak about things like gender issues or the treatment of mental illness if I hadn't the historical knowledge to back it up, and, also, it is by looking at the past that we discover how we became who we are and see where we can go in the future. There are so many strong women throughout history that I thank and am inspired by, from ancient rulers to early feminists, but I am even more inspired simply by the women I know, those around me, especially my Bloody Crumpets, Veronica, Contessa and Captain Maggots. These three ladies are the strongest, bravest, most talented and inwardly beautiful women I have ever known, and they inspire me every day.
Reading here and there I've knowledged that a Broadway musical taken from your "The Asylum for Wayward Victorian Girls" book is taking life. Have you any details that you can share?
I am very happy to be able to finally announce that Darren Lynn Bousman has officially accepted the role of director of the musical, so, between him and myself, this will definitely be a musical like no one has ever seen.
Also you have managed to put up your own imprint, how's it to be the enterpreneur of yourself? And why going solo? I mean your were onto Trisol, one of the best industrial label that I know. No more faith in the record companies?
Ha, yes! Definitely no more faith in record companies. None. I've been burned too many times, and have been stolen from, and have lost too much money that could have gone into my show or my work. All of my music and books from this point on will be under the label of The Asylum Emporium.
What you can tell me about Darren Lynn Bousman and Terrance Zdunich's upcoming project "Devil's Carnival". How you got in touch with the creators of the show and how happened to get involved into this project too?
They got in touch with me, actually. About a year and a half ago, I was on tour, and Melissa, my excellent manager, was contacted by Darren about this project. To be perfectly honest, I didn't know about Darren and Terrance, I hadn't seen the "Saw" films (even though I do have some songs on their soundtracks), and I hadn't yet seen "REPO! The Genetic Opera", so I didn't know what to think, but something about the very passionate way Darren talked about this project made me curious to know more. I very quickly became close friends with both Terrance and Darren, and, before I knew it, I was a part of this carnival family, and acting and singing in this magical, amazing film project with so many other wonderful actors and performers. I'm very proud to be a part of this film, and the best part is that we are soon going to begin filming for Episode 2!
The majority of people that listen music recognize that classical music as an elitist music. From your own side, do you think that with your music are you helping to "unhinge" such prejudice?
I really do feel that way, and I'm so glad and grateful to be in the position to encourage people, especially young people, to feel differently about something I hold so dearly. But the magical thing is that I don't really have to do anything other than make the music I make and let people come up with their own descriptions of it, or put it in their own categories. Those that enjoy my music, either the songs with vocals as well as classical elements, or simply my classical violin recordings, like it because they like it. And they often find that they love classical music, and even end up learning classical instruments, like the violin, because they want to celebrate and be a part of that kind of music and the joy it gives. But it's a very honest, non-judgmental approach. I'm not telling people they should like any particular thing, and so, when they do, it is very sincere, and they don't even know that they "aren't supposed to" like it.
What will be the difference between the "The Door Tour" and the upcoming "The Fight Like a Girl Fall Tour", what will change in matter of dresses, scenography and set list? Also all your female companions like Veronica Varlow & Co. are confirmed for the shows?
Yes, Naughty Veronica, The Blessed Contessa and Captain Maggots will all be joining me onstage. They are such a beloved part of this show to our audiences that I think there would be a riot of some sort if they weren't there! As I said before regarding the new costumes, we are definitely incorporating more of a tribal warrior element into both our look and performance, even the choreography. This next chapter is all about the war for freedom that takes place within the Asylum and the journey that we go from victim to victor. We want to take our audience on that journey with us.
What your next projects? – Including that fact that you have a lot on your plate, talking about the Broadway show, the film, a new book (a bird says me, right?) and new album to promote – what willbe your priorities here?
At this moment, the tour is the priority, but after that, my next two years will be spent mainly on the composition and creation of the Broadway musical based on the "Asylum…" book. It is an epic project that will take so much, but I think it will also be my greatest offering, and so I am willing to give it everything I have.
Emilie, thanks really so much to spend your time for checkout this humble questions that I've proposed to you, I hoped you have had fun replying in it. Feel free to greet our readers and your Plague Rats as you want. Thanks again!
Miriam, thank you so very much for your time and your great questions! And to all my dear Plague Rats, raise your paws and bare your claws, because we're coming for you and it's time to fight!
Links
MySpace * Facebook * Twitter * Site
Independent Release
Review by Tony Cannella
Karkaos are an interesting band to come out of Canada. On their debut 6-song, 25-minute EP the band comes at you fast and heavy with an aggressive metal sound. Their vocalist Veronica Ortiz Rodriguez does an excellent job in going from death growls to clean vocals ala Alissa White Glutz from another Canadian band The Agonist. Karkaos has been described as Death Metal or Metalcore which I'm not sure is fully accurate. It no doubt stems from the vocals – even though Veronica Ortiz Rodriguez has way more to offer than just senseless death grunts, you can just feel the aggression in her voice. Musically there is a bit of a classic metal influence, some guitar harmonies and a full time keyboardist which is rare for this type of band. Sure "In Burning Skies" is pretty much straight forward, no fooling around metal, but they also add some melodic touches into the mix. After the brief intro "Catharsis", Karkaos launch into the aggressive "Awaiting the Clock's Last Turn". This is the perfect introduction to Karkaos. The classic metal riffs are there and Veronica is an excellent front woman who packs plenty of power in her voice. Next we have "Ashes", which is slower in tempo but still heavy and the inclusion of keyboards gives the song a pretty cool atmosphere. There are also some clean male vocals included in this song. "The Last Stand" is next and is my favorite. It starts off with a bit of a Celtic influence before blasting into full on heaviness. The final two songs "Lie for a Lie" and "The Tempest" brings "In Burning Skies" to satisfying conclusion. While "In Burning Skies" is just a taste of what Karkaos has to offer. The real test however, is when they release a full-length album to see if they can sustain the level of consistency on "In Burning Skies". "In Burning Skies" is good – not great – but it is a nice start for this young Canadian band.

Rating – 80/100
Tracklist
Catharsis

Awating the Last Clock's Turn

Ashes

The Last Stand

Lie for a Lie

The Tempest
Line Up
Veronica Ortiz Rodriguez – Vocals

Francis Tremblay – Guitars

Vincent Harnois – Guitars

Michel Pelequin – Keyboards

Guillaume Vaillencourt – Bass

Normand Martel – Drums
Links
Label : Frontiers Records
Review by Tony Cannella
The San Diego, California based band Benedictum returns with their 3rd album "Dominion". I was always a huge fan of this band, especially the last album "Seasons of Tragedy". So it was with much anticipation that "Dominion" arrived to my mail box – and I couldn't have been more excited. Was it worth the wait? Absolutely yes! First off, I always loved the forceful, husky vocals of Veronica Freeman, and those remain intact. Quite frankly, she is like no other female metal vocalist on the scene these days. Her vocals add so much to the powerhouse songs and musicianship that is being supplied by the band. "Dominion" kicks off this 62-minute tour de force in classic Benedictum style. It is with the next two songs "At the Gates" and "Seer" where things really pick up however. "At the Gates" in particular, instantly became a huge favorite thanks to its chunky metal riffs and Veronica's authoritative vocal delivery. "The Seer" is an excellent mid-tempo number that never lacks the power that Benedictum is known for; it also shows that this band can do more than play headbanging metal anthems. Other highlights include: "Grind It", "Prodigal Son", "The Shadowlands", "Dark Heart" and the 8-minute "Epsilon". The CD is concluded with two bonus tracks, the first being the acoustically driven "Sanctuary" and the last is a cover of the Rush classic "Overture/The Temples of Syrinx" from the Canadian Rush trio's "2112″ opus. "Dominion" is Benedictum at their best and most metal, proving once and for all that Benedictum is a true metal force to be reckoned with.

Rating – 93/100
Tracklist
Dominion

At the Gates

Seer

Grind It

Prodigal Son

The Shadowlands

Beautiful Pain

Dark Heart

Bang

Loud Silence

Epsilon

Sanctuary (Bonus Track)

Overture / The Temples of Syrinx (Bonus Track)
Line Up
Veronica Freeman – Vocals

Pete Wells – Guitar

Chris Shrum – Bass

Tony Diaz – Keyboards

Mikey Pannone – Drums
Links
6 color styles available:

Style switcher only on this demo version. Theme styles can be changed from Options page.