Browsing articles tagged with " vocals"
Interview by Miss Peaches
Galley Beggar are a London and Kent based band who have all fallen in love with the rich old tones of folk rock. Their use of mandolin's, guitars, bass, violin, percussion, drums and vocals have managed to produce music that gives you the feeling of going back in time where the resonating sound of folk rock raged through the woodlands. Today I have the pleasure of interviewing the lovely singer Maria. 
Thank you for taking the time out of your schedule to do this interview with me for Femme Metal Webzine, Maria. How life is treating you?
Pretty good at the moment.
For our readers that still don't know your fantastic band would you like to introduce us how Galley Beggar was born? Continue reading »
Label: Inverse Records
Review by CriX
The Finnish progressive rock/metal ensamble Embassy of Silence is back with their third album "Verisimilitude". The first track "Shame, Spin & Click" is a poppish song with some rock and jazz influences, the approach wasn't the easiest but after a few of times that I've listened to it the chorus stucked immediately my head. "Thimble" is, in my opinion, THE best track from this album: I love so MUCH the slow and dark intro who then segues into Ines Lukkanen's velvetly voice whose progressive sound and its fairy chorus creates a mystical atmosphere. Track n #3 "Absurdoscope" with its badass guitar riffs and solos is a great song but it would be perfect without the studio joke at the ending. If Ines's vocals gets more sensual in "Moths", in "Dear Mr. Steele" there is something dark in its sound even though the chorus is catchy and believe me, this gothic tune it's the perfect track for closing the album. Continue reading »
Independent Release
Review by CriX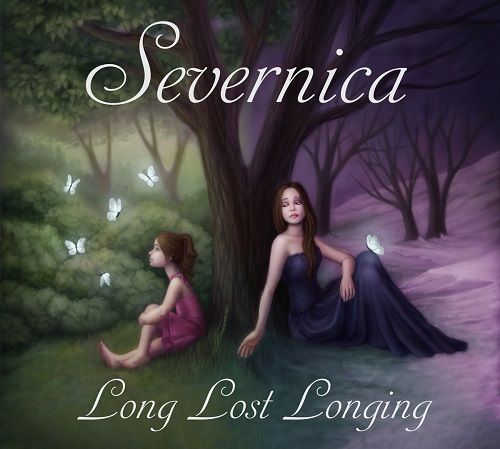 Severnica is a symphonic metal band from Finland and their debut 4-track EP "Long Lost Longing" was released  back in 2014.  Probably the sextet with the first track "Mirror and Me",  deliver, in my opinion,  THE best track of this EP thanks to its progressive metal flavoured keyboards and Maarit Nieminen's amazing vocals: man, she has a lot of potential and a good control of her instrument. If "Long Lost Longing" intro reminisces to the first Nightwish era and it creates a sorta of fantasy atmosphere instead "My Journey" has in the vocal constrast between the clear and the growl (we didn't find any precise infos about it but we presume it's Maarit herself singing that part too) who is singing the perfect ingredient to being a catchy song. Continue reading »
Independent Release
Review by Warren Mayocchi
With the introduction of electricity the sounds available to musicians expanded, over time popular music moved from acoustic bands to the new sounds generated by electric guitars, keyboards and everything else. In recent years we have witnessed the growth of the internet and, in particular, social technology. While there has already been a massive impact – with digital music distribution – other impacts are yet to be fully realised. The business side of music production is being altered as we watch. The marketing and making of music can now be a much more personal activity. You can interact with your favourite bands on social media, you can help fund the new album for an artist through crowd funding. Critically this means that though a band may only perform in their local area, their fans can be anywhere on the planet. Continue reading »
Label: Crysella Records
Review by Warren Mayocchi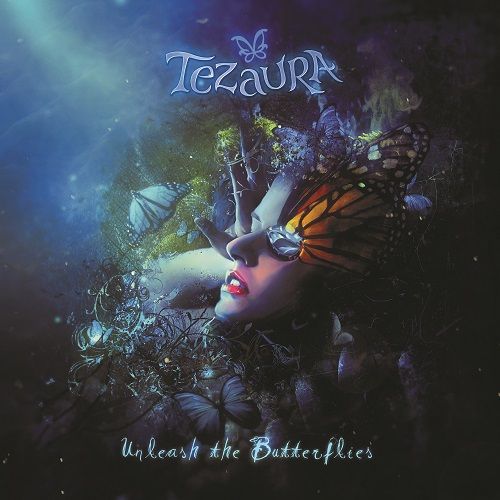 Tezaura have given us a brilliant scene to imagine by naming their debut album "Unleash the Butterflies". The band place themselves in the neo-gothic rock and melodic metal genres and that is a reasonable description of the songs that you will find here.
Except for some male vocal refrains and chorus lines, the singing is all performed by vocalist Lori. She has a wonderful range moving from a deeper hard rock voice to almost operatic highs. The band also display great variety in the music accompanying the vocals. There are many keyboard highlights – to be expected given that keyboard player Filip and Lori formed the band. Most songs have a keyboard melody in the mix, on "Unleash the Butterflies" and "Heavenhell" there is a prominent electro sound, but the sound is actually quite diverse. Continue reading »
6 color styles available:

Style switcher only on this demo version. Theme styles can be changed from Options page.