Browsing articles tagged with " vocals"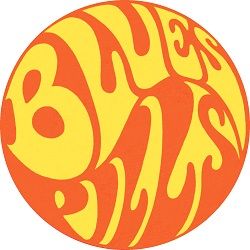 Interview by Alessandra Cognetta and Miriam C.
Intro by Alessandra Cognetta
Having the chance to speak directly with an artist is always an incredible experience. You get to see the essence of their music through their personality in ways that a written interview is not able to provide. This time I got to chat with Elin Larsson, the lovely and cheerful vocalist from Blues Pills, an international band whose style is a mix of psychedelic rock, blues and soul. They started making music back in circa 2011 and have just released their first album through Nuclear Blast. Blues Pills has already grown a lot and shows great potential to grow even more. Their debut album is inconfutable evidence of this, as is their relentless energy on stage. Read below for a nice, in-depth conversation about music, recording methods, unexpected accents, art and optimism.
Hi Elin! First of all, nice to meet you and welcome to Femme Metal Webzine. How are you?
Hi! I'm doing good. It's pretty warm here in Sweden, unusually warm, but I'm just enjoying it because I don't know how long it's gonna last! Continue reading »
Label: Nuclear Blast
Review by Alessandra Cognetta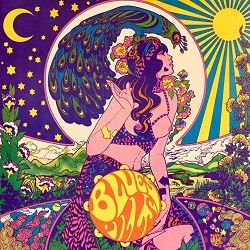 Blues Pills's self-titled debut album is a journey through time. The band manages to incorporate and mix together soul, blues and rock'n'roll to deliver an incredibly energetic performance where everything is in the right place.
The first track, "High Class Woman", is also the first single and it introduces all the main elements of the band's sound, from Elin Larsson's amazingly incisive voice to the fine guitarwork of Dorian Sorriaux. Blues Pills shifts from standard paces to surprising progressions, like the noteworthy half-ballad "Black Smoke". "River" is a more pensive, almost melancholic song, that shows the band's ability to portray different moods. The album features previously released songs, like "Devil Man", or rearrangements from older works. Continue reading »
Interview by CriX
Medeia
is a bright star in a sea of monotonously predictable heavy bands.  This Tampere-based band, with their sound so fresh and brutal, gained the attention of the specialized media with their 2013′s album "Iconoclastic" getting rave reviews. So, Femme Metal Webzine have had the honor to chat with the female vocalist and the keyboard player Laura Dziadulewicz (with the help of Janne and Samuli). Let's read what Laura herself  says about the upcoming plans of the band…
Continue reading »
Label: Jyden Music
Review by Tony Cannella
From Sweden, Akribi is a progressive metal band who fuses Dream Theater style song arrangements with heavy riffs and clean vocals courtesy of Jessica Åhman. The band was formed in 2003 and in 2011 released their debut album – this one here – "Black Morning Sun".
"Black Morning Sun" is over an hour long and several of the songs fall in the very prog-ish 6-9 range. Akribi are not afraid to go off the beaten path either as the songs occasionally veer off into tangents, jams and signature time changes. It all manages to keep the listener on their toes and wonder what's coming next. In addition to the longer songs, the band also gives us some shorter more immediate numbers. Continue reading »
Label: Maple Metal Records
Review by Tony Cannella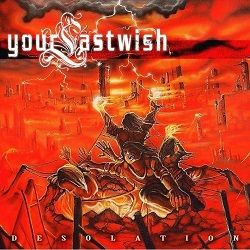 From Montreal, Quebec, Canada comes the melodic Death Metal band Your Last Wish. The band formed in 2003 and in '07 released their self-titled debut. Now YLW returns with a ferocious new album, "Desolation".
The opening intro is just the calm before the storm as is this kicks of the 11-track, 43-minute CD. This leads us into "Crisis to Creation", which starts off rather tame with cool guitar harmonies alternating with heavy riffs before the chaos kicks in and bedlam ensues. I like the way Your Last Wish is mindful of making the music somewhat melodic whilst lead vocalist Roxana does her thing. Musically, the band is technically proficient and Roxana is one of the best female death metal singers I've heard in a long time. Continue reading »
6 color styles available:

Style switcher only on this demo version. Theme styles can be changed from Options page.
Archives
Calendar
September 2014
M
T
W
T
F
S
S
« Aug
1
2
3
4
5
6
7
8
9
10
11
12
13
14
15
16
17
18
19
20
21
22
23
24
25
26
27
28
29
30