Browsing articles tagged with " vocals"
Label: Napalm Records
Review by Tony Cannella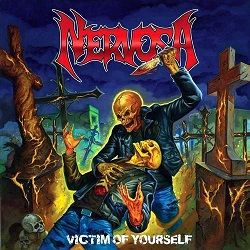 Nervosa is an all female thrash metal trio from Brazil. They've already been receiving some pretty positive buzz based on their initial 3-song demo released in 2012. Now the band is ready to unleash their debut full-length, "Victim of Yourself" via Napalm Records. Amidst all the female fronted symphonic, folk and power metal it seems like the thrash metal genre has been left behind, well Nervosa is about to change all of that. "Victim of Yourself" is definitely an old school thrash metal record, but having said that, it sounds pretty damn fresh. "Victim of Ritual"features 11-songs and 46-minutes worth of whiplash inducing, hair whipping thrash metal. The songs are aggressive, relentless and brutal. From the opening intro into "Twisted Values" the band strikes hard and fast with a ferocity that is infectious. Continue reading »
Label: Napalm Records
Review by Tony Cannella
The Dutch Symphonic metal band Delain returns with their fourth full-length album "The Human Contradiction". This is the follow up to their excellent "We Are the Others". After that album, it was interesting to see how they would follow what many consider to be their best album. Would they be up to the task? Well, the answer is a resounding yes.
The opening track, "Here Come the Vultures" is a wonderful way to start. It begins with a haunting intro before transforming into a bombastic metal track and Charlotte Wessels is fast becoming one of my favorite singers. "Your Body Is a Battleground" is even more awesome than the previous song. Continue reading »
Label: Flyingcat Records
Review by Tony Cannella
Wow! There is so much great metal coming from all parts of the world these days that it so hard stay on top of it sometimes. In particular, Japan has really picked it up as of late. One of the best bands I've heard from Japan in quite awhile is the all female band Destrose. The band formed in 2005 and have just released their mind-blowing, powerhouse, excellent (insert adjective here) self-titled debut.
The thing about Destrose that really caught me by surprise is how metal they are. I'm not sure what I was expecting, but it wasn't this. The band is clearly influenced by Iron Maiden, Helloween and other power metal bands. The songs are soaring with some great solos, guitar harmonies and the band never comes up for air. It is just a full-on melodic metal assault with not a ballad in sight. Continue reading »
Label: Flyingcat Records
復習 バイTony Cannella
バイYuvica
驚く事に、ここ最近は本当に強力なメタルバンドが世界中から現れています。それ故にトップに居続ける事も容易ではありません。
特に、日本では既に知られた存在ではありますが、女性メンバーのみで構成されたメタルバンド、DESTROSE が最高のバンドの一つだと聞いています。
結成は2005年、そして自らの名を冠した傑作的なアルバムをリリースしています。
私を惹き付けた DESTROSE の魅力は、彼女達がいかにメタルであるかでした。
私自身、彼女達に何を期待していたのかは定かではありませんが、このバンドには明らかな Iron Maiden や Helloween のようなパワーメタルの影響があり、私の想像をも凌駕していました。 Continue reading »
Label: Wormholedeath
Review by Tony Cannella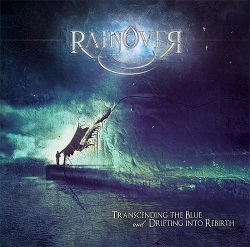 From Spain, the Gothic metal band Rainover was founded in 2003 using the name Remembrances. In 2011 following the completion of the album "Crystal Tears", the band suffered a mass exodus as four of their five members decided to depart. That would be crippling for a lot of bands both old and new, but Rainover has soldiered on and returned with a new line-up, a new label (WormHoleDeath) and most importantly a new album, "Transcending the Blue and Drifting Into Rebirth". This album title is rather appropriate because for Rainover this is a bit of a rebirth, I would say.
While Rainover is often cited as being a Gothic metal band – and yes there are those elements – I would say that they have far more to offer. Continue reading »
6 color styles available:

Style switcher only on this demo version. Theme styles can be changed from Options page.