Browsing articles tagged with " vocals"
Label: O.R.A. Music
Review by Tony Cannella
After listening to the debut album "Black Moon" from the Finnish hard rock band The Electric Lady, I have to say that I was pleasantly surprised. This is a band that has managed to fly under the radar, but with "Black Moon" The Electric Lady are about to make some noise.
The intro "Prelude" is followed by two songs that put their melodic hard rock sound on full display. "A Man of That Kind" and especially "Secret Love" really caught my attention with their melodic choruses and overall likeability. "Your Heart is 100 Times Bigger Than Mine" has a pretty cool bluesy sound and a slower tempo. Minna Ora's vocals are quite effective and perfect for this band. "Let it Rain", "You Can't", "Through Ice and Snow", "Black Moon" and the closing number "That's the Way" were all very impressive as well. Continue reading »

Interview by Michelle Henriquez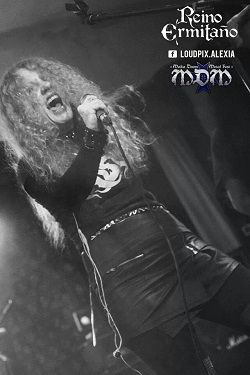 Reino Ermitaño
is a doom metal band that originates in Lima, Peru. They were formed in 2001 by founding members Marcos Coifman on bass, Tania Duarte on vocals, Julio Almeida on drums and later they've introduced Eloy Arturo on guitars. They incorporate social issues, spirituality and introspection in their lyrics, which adds an extra layer of depth to the dark melancholic sound of the band.
Welcome to Femme Metal Webzine, it's a great pleasure to have you with us here. First of all, I want to congratulate you on your latest release "Conjuros De Poder".
Tania: Thank you very much. We are pleased with the results of the new album.
For many of the metal fans that don't know Reino Ermitaño, do you mind introducing yourself and telling us more about the band's history?
Tania: Reino Ermitaño plays witch doom since year 2000. We have released five records (two in vinyl) so far, and played many gigs in Lima and different cities of Peru, two tours in Europe in festivals like Doom Shall Rise 2009, Malta Doom 2014, Doom Over Vienna 2014 and Hammer of Doom 2014. Continue reading »
Interview by Michelle Henriquez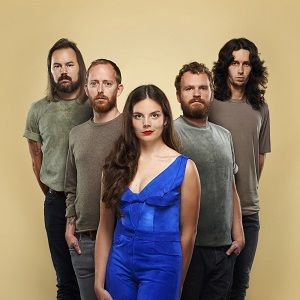 The Netherlands based band GOLD define themselves as "a contemporary rock band that's heavy because of the songs, not the sound, but why? Let's discover with us more about their music and their debut album "Interbellum" released via Van Records on 2012 with this nice chat happened few months ago with both singer Milena Eva and guitarist Thomas. 
How did you experience the show?
Milena: Yeah, it went great we think, it is kind of hard to grasp the feeling 5 minutes after the show, but I think we did alright.
Thomas: We made a few mistakes but because we were a bit stressed playing a set of just 30 minutes and lacking the drummer for quite some time. Plus it was great to play a set for such a big crowd. We played some festivals in Holland and even Sweden but nothing this size. Continue reading »
Label: Noisehead Records
Review by Tony Cannella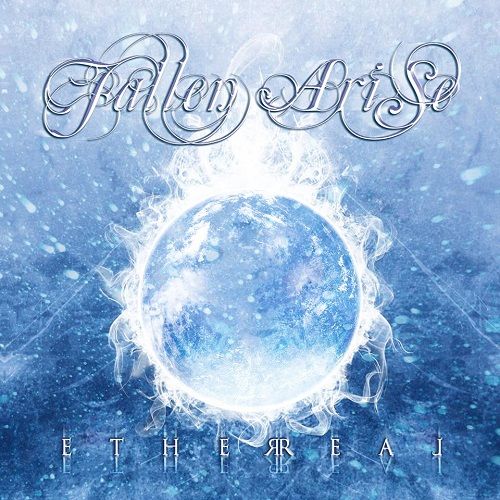 From Greece, the male/female symphonic metal band Fallen Arise formed in 2009. In 2011 they released their debut EP. Now, they are out with their debut full-length "Ethereal".
The orchestral Nightwish style intro for "Burned Ivy" gets us started and before long the song morphs into a straight-forward hard charging metal tune. Fallen Arise has both a male and female vocalist at the helm and their styles are more in the vein of traditional metal as opposed to the operatic/growly thing, which I have to admit, is a nice change. In that regard I would compare them to Visions of Atlantis. The next track, "Eternity" has got a pretty accessible vibe to it and the song itself is hauntingly, melodic. Continue reading »
Label: Retcon Recordings
Review by Tony Cannella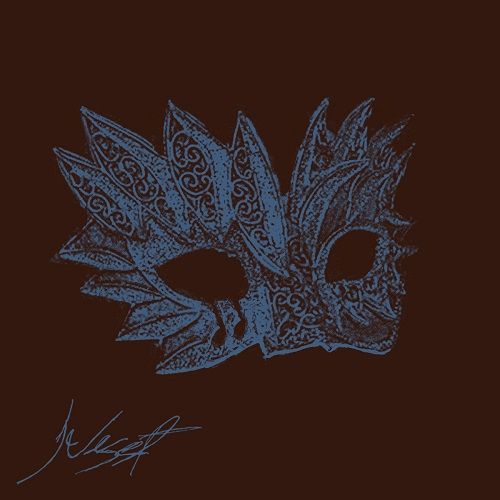 From Boston, Mass. USA, the band Baliset has existed for almost two decades. That's right, the atmospheric rock band first formed in 1996 by Greg Massi. In 1999 he was joined by drummer Adam Letourneau and the two began writing songs for what would eventually be their debut album "A Time for Rust" which was finally released in 2009. For the ensuing live dates the band brought in bassist David Chisholm on bass and Lauren Flaherty on vocals to round out the line-up. As the band was recording their newest EP Lauren Flaherty left the band and was replaced by Bridget Kelly (ex-Avariel) and not too soon after David Chisholm was replaced by Nick Yeager on bass. That is the line-up that can be heard on their new EP "Exordium". Continue reading »
6 color styles available:

Style switcher only on this demo version. Theme styles can be changed from Options page.