Browsing articles tagged with " vocals"
Independent Release
Review by CriX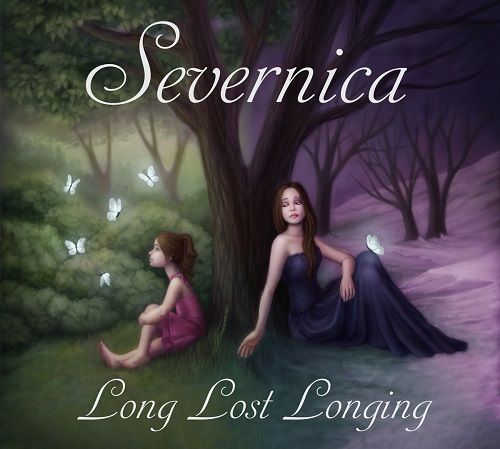 Severnica is a symphonic metal band from Finland and their debut 4-track EP "Long Lost Longing" was released  back in 2014.  Probably the sextet with the first track "Mirror and Me",  deliver, in my opinion,  THE best track of this EP thanks to its progressive metal flavoured keyboards and Maarit Nieminen's amazing vocals: man, she has a lot of potential and a good control of her instrument. If "Long Lost Longing" intro reminisces to the first Nightwish era and it creates a sorta of fantasy atmosphere instead "My Journey" has in the vocal constrast between the clear and the growl (we didn't find any precise infos about it but we presume it's Maarit herself singing that part too) who is singing the perfect ingredient to being a catchy song. Continue reading »
Independent Release
Review by Warren Mayocchi
With the introduction of electricity the sounds available to musicians expanded, over time popular music moved from acoustic bands to the new sounds generated by electric guitars, keyboards and everything else. In recent years we have witnessed the growth of the internet and, in particular, social technology. While there has already been a massive impact – with digital music distribution – other impacts are yet to be fully realised. The business side of music production is being altered as we watch. The marketing and making of music can now be a much more personal activity. You can interact with your favourite bands on social media, you can help fund the new album for an artist through crowd funding. Critically this means that though a band may only perform in their local area, their fans can be anywhere on the planet. Continue reading »
Label: Crysella Records
Review by Warren Mayocchi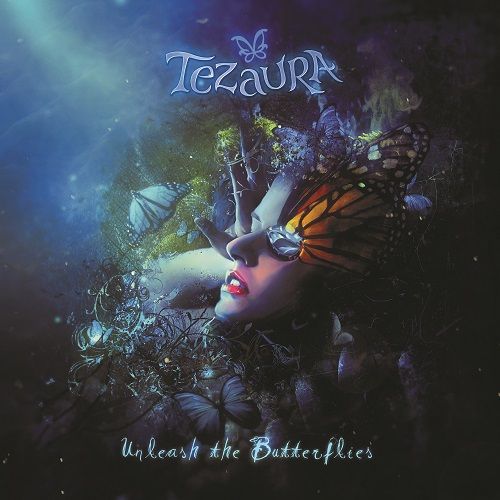 Tezaura have given us a brilliant scene to imagine by naming their debut album "Unleash the Butterflies". The band place themselves in the neo-gothic rock and melodic metal genres and that is a reasonable description of the songs that you will find here.
Except for some male vocal refrains and chorus lines, the singing is all performed by vocalist Lori. She has a wonderful range moving from a deeper hard rock voice to almost operatic highs. The band also display great variety in the music accompanying the vocals. There are many keyboard highlights – to be expected given that keyboard player Filip and Lori formed the band. Most songs have a keyboard melody in the mix, on "Unleash the Butterflies" and "Heavenhell" there is a prominent electro sound, but the sound is actually quite diverse. Continue reading »
Label: FA/Bertus
Review by Peach Galea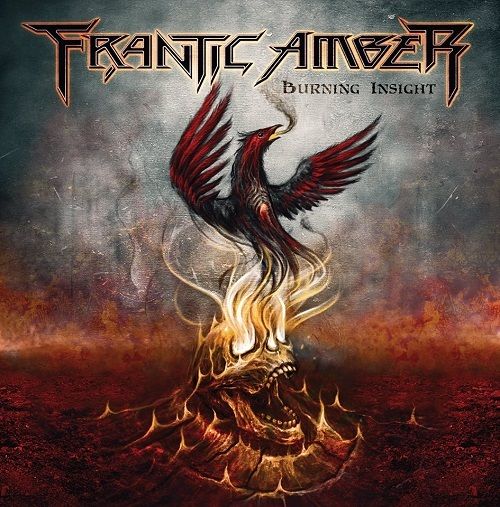 Frantic Amber is a international metal band based in Stockholm, Sweden. This melodic death metal band have originated from four different countries (Sweden, Denmark, Japan and Columbia) producing a sound that is intense and packed with tasty heavy riffs and soaring melodies that are sweetly met with the aggressive vocal chords of Elizabeth.
The album "Burning Insight" begins with an intro track of which in itself has some beautiful twists and turns to bring you into the album's title-track. Lyrically this album has very powerful meaning behind it as each track gives you a deeper insight into the band itself and the art they create together. You will love this band in their entirety if you follow band such as Arch Enemy and At the Gates. Continue reading »
Label: Rise Above Records
Review by Warren Mayocchi
Big riff laden heavy seventies sound. This album is awesome. I love listening to bands that I have not heard from before, will it be a sonic surprise? At best the discovery of new artists is an experience of absolute joy. Lucifer have pleased me greatly with what they have done on their debut album. They have called their first album, in what may be a small tribute to Led Zeppelin, "Lucifer I". On their Facebook page the band give themselves a genre of "Heavy Magic Rock", in other places they are labeled as heavy/doom rock. I think the former is more appropriate, though there is a sense of doom in the band's name and some of their lyrical imagery. There is also a haunting element to the vocal style of their lead singer Johanna Sadonis, but together the band are simply playing up a musical masterpiece. However you classify them, this is a band that plays heavy rock extremely well. So compliments to Dino Gollnick on bass and Andrew Prestidge on drums with Garry Jennings co-songwriter/studio guitarist. Continue reading »
6 color styles available:

Style switcher only on this demo version. Theme styles can be changed from Options page.