Browsing articles tagged with " vocals"
Label: Crysella Records
Review by Warren Mayocchi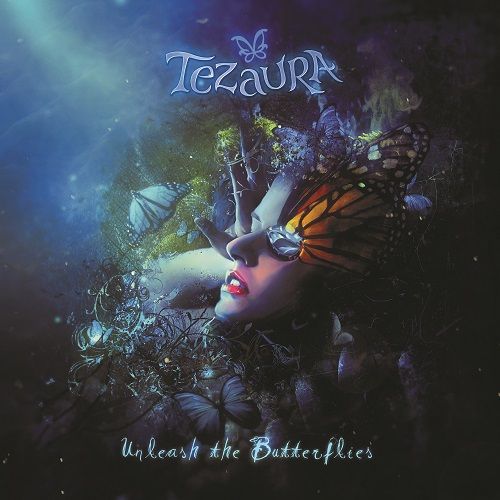 Tezaura have given us a brilliant scene to imagine by naming their debut album "Unleash the Butterflies". The band place themselves in the neo-gothic rock and melodic metal genres and that is a reasonable description of the songs that you will find here.
Except for some male vocal refrains and chorus lines, the singing is all performed by vocalist Lori. She has a wonderful range moving from a deeper hard rock voice to almost operatic highs. The band also display great variety in the music accompanying the vocals. There are many keyboard highlights – to be expected given that keyboard player Filip and Lori formed the band. Most songs have a keyboard melody in the mix, on "Unleash the Butterflies" and "Heavenhell" there is a prominent electro sound, but the sound is actually quite diverse. Continue reading »
Label: FA/Bertus
Review by Peach Galea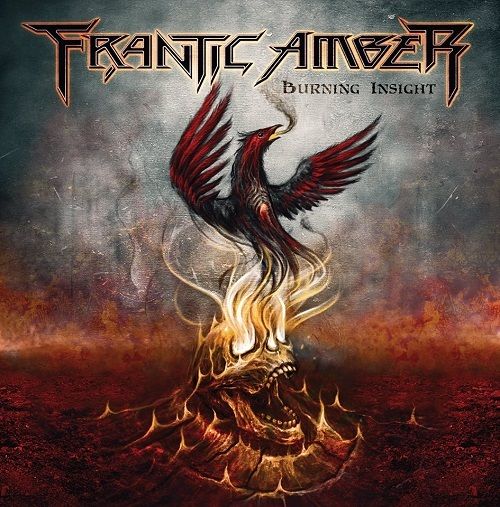 Frantic Amber is a international metal band based in Stockholm, Sweden. This melodic death metal band have originated from four different countries (Sweden, Denmark, Japan and Columbia) producing a sound that is intense and packed with tasty heavy riffs and soaring melodies that are sweetly met with the aggressive vocal chords of Elizabeth.
The album "Burning Insight" begins with an intro track of which in itself has some beautiful twists and turns to bring you into the album's title-track. Lyrically this album has very powerful meaning behind it as each track gives you a deeper insight into the band itself and the art they create together. You will love this band in their entirety if you follow band such as Arch Enemy and At the Gates. Continue reading »
Label: Rise Above Records
Review by Warren Mayocchi
Big riff laden heavy seventies sound. This album is awesome. I love listening to bands that I have not heard from before, will it be a sonic surprise? At best the discovery of new artists is an experience of absolute joy. Lucifer have pleased me greatly with what they have done on their debut album. They have called their first album, in what may be a small tribute to Led Zeppelin, "Lucifer I". On their Facebook page the band give themselves a genre of "Heavy Magic Rock", in other places they are labeled as heavy/doom rock. I think the former is more appropriate, though there is a sense of doom in the band's name and some of their lyrical imagery. There is also a haunting element to the vocal style of their lead singer Johanna Sadonis, but together the band are simply playing up a musical masterpiece. However you classify them, this is a band that plays heavy rock extremely well. So compliments to Dino Gollnick on bass and Andrew Prestidge on drums with Garry Jennings co-songwriter/studio guitarist. Continue reading »
Independent Release
Review by Warren Mayocchi
"Obscure Illusions" is an album that has been incubating for a long time. Ethernity was formed by brothers Julien and Nicolas Spreutels and their cousin François Spreutels in the year 2000. Since then some of the songs on "Obscure Illusions" were released on demos produced in 2005, 2008 and 2010. So, even though this is a debut album, the band have been together and performing at gigs, music festivals, and supporting other bands for literally years. According to the band, they spent four years to find their lead vocalist in 2005 – Julie Colin. The final two members of the band are Thomas Henry who joined in the early days and Gregory Discensa who joined in 2007. It is obvious that Ethernity like to play powerful metal, and I can imagine them playing in front of large enthusiastic audiences. Perhaps it has been their live music fans that have kept them from the studio all these years. Continue reading »
Interview by Tony Cannella
The last time we spoke with Elize Ryd of Amaranthe, the band was in the midst of a hugely successful North American tour supporting Within Temptation. Now the band has once again returned to North America, but this time as a headliner. Amaranthe is still touring in support of the excellent "Massive Addictive" record which continues to gain momentum. Prior to their show at the Palladium (which is rumored to be haunted) in Worcester, Mass. We spoke to Elize once again and guitarist Olof Morck to get the scoop on all things Amaranthe.
Welcome back to Femme Metal and welcome back to North America.
Elize: Thank you very much.
Olof: Thank you.
How has the tour been going so far?
Elize: So far we've played three shows. It feels fantastic and we are like always extremely excited to be back here in the U.S., especially since we're headlining this time. It's been amazing. Continue reading »
6 color styles available:

Style switcher only on this demo version. Theme styles can be changed from Options page.