Browsing articles tagged with " vocals"

Interview by Arianna G.
In a busy environment which is the current metal scene, SAVN is the revelation band of 2014. Norwegian and dedicated to the gothic and folk melodies and led by the blonde vocalist Carmen Elise Espenæs, Stig Johansen and Anders Thue (ex-The Sins of Thy Beloved), SAVN's debut album gained positive acclaims from all over the world in a very short time. For the occasion, we exchanged a few chats with the singer of this combo and, in this in-depth interview, she tells us something about this new musical experience, without forgetting her "mother-band", Midnattsol, anticipating some juicy news as well.
Savn is a band formed by Stig and Anders. After so many years in which there were so many rumours concerning their band, The Sins of Thy Beloved, they've decided to start a new music project. Would you like to give a short biography of this new band for those people who are still not familiar with you?
Yes, of course! It was actually Stig that started the band, he felt that he needed something new in his life, something new in the music front, because nothing happened with The Sins of Thy Beloved, it was too silent for him, Continue reading »
Independent Release
Review by Tony Cannella
High Fighter is the new project featuring ex-A Million Miles vocalist Mona Miluski. On their debut EP "The Goat Ritual" Mona is joined by former members of A Million Miles, Buffalo Hump and Pyogenisis to create a heavy as hell stoner/doom metal offering that is sure to please fans who like their metal heavy with a blues influence.
With the opening tune "2Steps Blueskill", High Fighter heads straight for the jugular with a song that starts off heavy but only gets heavier. The next track "Breaking Goat Mountains" has a distinctive riff running through the duration of the song and the band doesn't take the foot off the pedal. From there the band segues into "Black Waters" the best song in my opinion. Continue reading »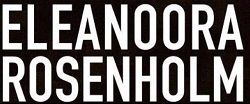 Interview by CriX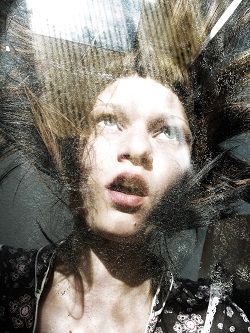 A women who kill their boyfriends, some mothers who commit murders and  a women that drives an ambulance. What the hell has to do all this with Eleanoora Rosenholm? Simply, Mika Rättö, Pasi Salmi and Noora Tommila are the sick minds who gave birth to this peculiar blend  of pop and electronic music with Finnish lyrics. Just before their performance at the Porispere we had the opportunity to delve into it with the singer Noora.
Hey Noora, welcome to Femme Metal Webzine!
Thank you!
Would you mind introduce and give us some biographical hints about your band?
Eleanoora Rosenholm's project has its inception back in 2005 from Mika Rättö and Pasi Salmi. And their idea was to write songs about crazy women with a nice electronic music flavour. Then they asked me to sing and I said ok. We have recorded 3 album  and now we're currently playing some gigs but usually on the stage many different musicians participate. Continue reading »
Label: Suburban Records
Review by Tony Cannella
Wow! The new album from Dutch prog metallers Kingfisher Sky is pretty freakin' good. Their 3rd album "Arms of Morpheus" continues on the bands progressive/folk-ish path which began with their 2007 debut "Hallway of Dreams" and things just keep getting better and better.
Opening with "Hypnos", this is a great moody track with changing tempos and a bit of a dramatic vibe; this is a good way to start things. From there we go into "At Least You Tried" continues the album on a positive course. "King of Thieves" is the first single and features a good amount of symphonic and folk elements to go with the prog. Other highlights include: "Open Your Eyes", "Strength of the Endless" and "The Morrigan". Continue reading »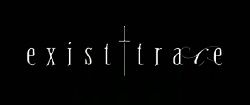 Interview by Miriam C.
The J-rock legends exist†trace, after the critically acclaimed mini albums previously released "Spiral Daisakusen" and "DIAMOND", further enhance their new musical evolution with their second album "WORLD MAKER" and they introduce to their overseas fans their new line up and spills more insights about Archangel Diamond, wanna know what it is? Simply read the interview with both the singers Jyou & miko! We must thank Mr.Dave Cirone for helping us in making possible this interview!
Continue reading »
6 color styles available:

Style switcher only on this demo version. Theme styles can be changed from Options page.
Archives
Calendar