Browsing articles tagged with " vocals"
Independent Release
Review by Tony Cannella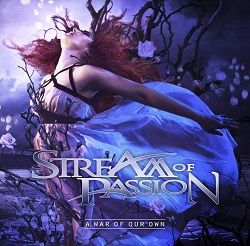 Originally starting out in 2005 as an Arjen Lucassen project, the band Stream of Passion has evolved into so much more. With their 4th album, "A War of Our Own" that evolution continues…
"A War of Our Own" is a 13-song, 1 hour musical journey that showcases what fans have grown to love about this symphonic/gothic metal band. Not the least of which are the dramatic and beautiful vocals of Marcela Bovio. Each song is meticulously crafted and is nice additions to the growing SOP catalogue. The opening track "Monster" is like a monster out of the gate. The song features some huge riffs at the beginning but shifts tempos throughout and is just plain stunning – and the best song. You have to love Marcela's voice; she's much underrated, in my opinion. Continue reading »
Label: Fantai'Zic
Review by Tony Cannella
For their 3rd album "Le Cene", France's AkromA has delivered what must have been a huge undertaking. The Black/death/gothic metal band have really outdone themselves and released a truly bombastic and ferocious conceptual piece of work. The title "Le Cene" means "The Last Supper" when translated to English and is a concept album based on the last supper. AkromA has done something unique by having a different singer on each of the twelve songs and the results are massive.
In addition to all of the different singers, female soprano Laura Kimpe is there to provide the icing on the cake. Continue reading »
Label: Scarlet Records
Review by Tony Cannella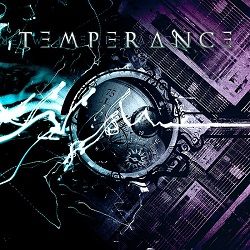 At this point it is becoming redundant to say 'here is another great band from Italy'. Aw, what the hell, here is another great band from Italy. They are called Temperance, they play melodic power metal with modern metal touches and have just released their self-titled debut via Scarlet Records. The band is fronted by Chiara Tricarico who has previously been with the band Lust For Oblivion – who were (is?) a killer band in their own right.
The opening track "Tell Me" comes racing out of the gate with its up-tempo melodic power metal gallop. In fact, the band maintains its up-beat pace all the way to the fifth song "Stronger" which starts off as a ballad before settling into a mid-tempo groove. Continue reading »
Label: Starwave Records
Review by Tony Cannella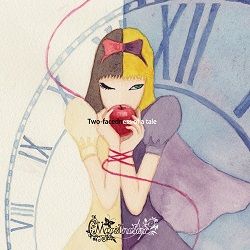 From Japan, Magistina Saga may not be widely known just yet, but on their 3rd mini-album, "Two-Facedness of a Tale" the band looks to change that, and they just may.
With "Two-Facedness…" Magistina Saga took what was cool about their previous EP and expanded upon it. The band continues to sing in Japanese, and the songs are well written and crafted. Overall their sound is not too different but the bands progression is obvious. Also, the vocals of Iori and the musical ability of this band are magical and epic.
I have already reviewed their previous EP "The Tone of Temptation" and with "Two-Facedness of a Tale", Magistina Saga has improved and progressed quite a bit. Continue reading »
Label: Red Decade Records
Review by Vard Aman
Does Louna really need an introduction? OK, just to be on the safe side: In 2008, two members of Tracktor Bowling, Armenian born vocalist Lousine Gevorkian (or Gevorgyan if you want to transliterate it directly from Armenian) and bassist Vitaly Demidenko decided to form a second band in order to cater for different interests and different styles to Tracktor Bowling; and so Louna was formed, and have since become highly acclaimed. Louna should not be regarded as a side project to Tracktor Bowling, they are a completely separate entity. Tracktor Bowling are stylistically in the realm of Lyrical Alternative Metal, while Louna is heavy protest music with Punk, Post-punk, Metal and Rock influences. Continue reading »
6 color styles available:

Style switcher only on this demo version. Theme styles can be changed from Options page.