Browsing articles tagged with " vocals"
Label: RD Records
Review by Gary Holy Magica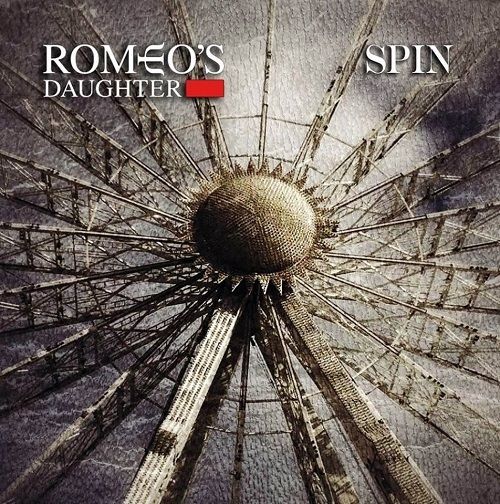 First thing that comes to mind with Romeo's Daughter is originality, I remember as a teenager catching the video "I Cry Myself To Sleep" during the wee small hours on late night TV,"pretty classy", I thought next day I bought the record on the strength of only one song and fast forward some years we have Romeo's Daughter 4th album "Spin". Today there best work they have ever done by trying to recreate the late 80′s would be kinda lame. There is something different about the songs and RD, there is layers of substance in the music, you can hear a freedom in the recordings and it makes a huge difference.
"Spin" is a flash from the past of the highest order, the music makes you want to dig out piles of records and shake your head like it was 1988, this is a collection of songs that are 'foot tapping beats' of Romeo's Daughter iconic early songs.There is hints of these past days but this VERY much modern and sophisticated CD.  Continue reading »
Independent Release
Review by Tony Cannella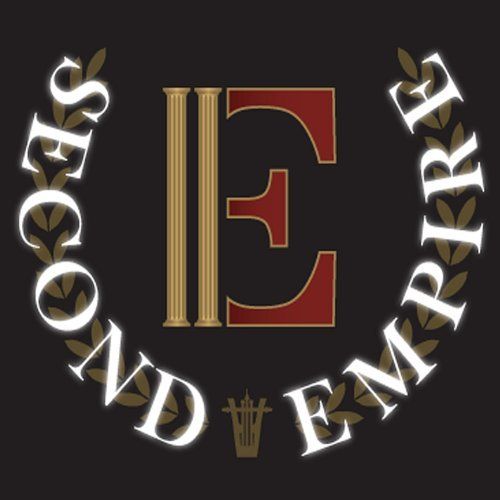 It's good to see more and more symphonic metal coming from the U.S. lately. Pittsburgh's Second Empire is one such band – and a good one at that. They have just issued their debut self-titled EP and after listening, I have to say that this band has a lot to offer.
The keyboard intro kicks off the opening tune "Everlasting" as the rumbling guitars join in. Lead vocalist Alex Lindsay Roth has a cool mid-range voice. This song really takes off in different directions with a strong orchestral part and a great solo. The next track, "Hold Me ('Til We're Both Dead)" gets started with a piano intro before the song steadily picks up the tempo. Still, this is a great mid-tempo song and one with an undeniably catchy melody and chorus. Continue reading »
Label: O.R.A. Music
Review by Tony Cannella
After listening to the debut album "Black Moon" from the Finnish hard rock band The Electric Lady, I have to say that I was pleasantly surprised. This is a band that has managed to fly under the radar, but with "Black Moon" The Electric Lady are about to make some noise.
The intro "Prelude" is followed by two songs that put their melodic hard rock sound on full display. "A Man of That Kind" and especially "Secret Love" really caught my attention with their melodic choruses and overall likeability. "Your Heart is 100 Times Bigger Than Mine" has a pretty cool bluesy sound and a slower tempo. Minna Ora's vocals are quite effective and perfect for this band. "Let it Rain", "You Can't", "Through Ice and Snow", "Black Moon" and the closing number "That's the Way" were all very impressive as well. Continue reading »

Interview by Michelle Henriquez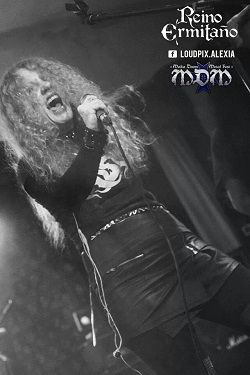 Reino Ermitaño
is a doom metal band that originates in Lima, Peru. They were formed in 2001 by founding members Marcos Coifman on bass, Tania Duarte on vocals, Julio Almeida on drums and later they've introduced Eloy Arturo on guitars. They incorporate social issues, spirituality and introspection in their lyrics, which adds an extra layer of depth to the dark melancholic sound of the band.
Welcome to Femme Metal Webzine, it's a great pleasure to have you with us here. First of all, I want to congratulate you on your latest release "Conjuros De Poder".
Tania: Thank you very much. We are pleased with the results of the new album.
For many of the metal fans that don't know Reino Ermitaño, do you mind introducing yourself and telling us more about the band's history?
Tania: Reino Ermitaño plays witch doom since year 2000. We have released five records (two in vinyl) so far, and played many gigs in Lima and different cities of Peru, two tours in Europe in festivals like Doom Shall Rise 2009, Malta Doom 2014, Doom Over Vienna 2014 and Hammer of Doom 2014. Continue reading »
Interview by Michelle Henriquez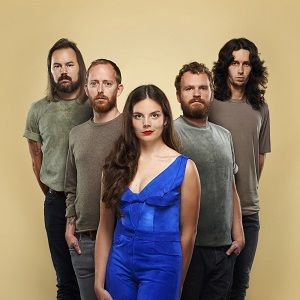 The Netherlands based band GOLD define themselves as "a contemporary rock band that's heavy because of the songs, not the sound, but why? Let's discover with us more about their music and their debut album "Interbellum" released via Van Records on 2012 with this nice chat happened few months ago with both singer Milena Eva and guitarist Thomas. 
How did you experience the show?
Milena: Yeah, it went great we think, it is kind of hard to grasp the feeling 5 minutes after the show, but I think we did alright.
Thomas: We made a few mistakes but because we were a bit stressed playing a set of just 30 minutes and lacking the drummer for quite some time. Plus it was great to play a set for such a big crowd. We played some festivals in Holland and even Sweden but nothing this size. Continue reading »
6 color styles available:

Style switcher only on this demo version. Theme styles can be changed from Options page.