Browsing articles tagged with " wilde"

Interview by Matteo Bussotti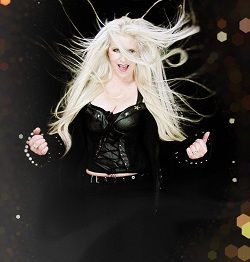 WildeStarr second release, "A Tell Tale Heart", came out not so long ago, so we decided to ask the band's founder and frontwoman, London Wilde, some questions. Being an extremely experienced musician, and having worked in pretty much all the fields related to music, we had the chance to ask her about pretty much anything which came to our mind; and her answers were very satisfying, it has to be said. So, here we present you the interview with London Wilde, from WildeStarr! Enjoy!
Hi London, welcome to Femme Metal! We are very pleased to have you with us here. My first question is: you pretty much did everything regarding to music, you composed the soundtrack for an independent movie, you were a sound technician, and now you sing with WildeStarr. How do these aspects of music differ from each other, and, on the other hand, are they similar in some way?
Thank you Matteo, it's great to be speaking with you! When someone hires you for a specific task, the goal is to present their vision to the best of your ability. In WildeStarr I am presenting my own vision, which is far more satisfying for me. It is also more challenging.  ALL my musical skills are required in the band because I sing, write melodies and lyrics, play keyboards, record, produce and mix. WildeStarr is the amalgamation of all my experience in music, and is much more personal.
Why did you choose to dedicate "A Tell Tale Heart" to E.A. Poe? Has Poe played an important role in your personal and artistic life, maybe?
The album is about a broken heart, and the journey it takes. The Edgar Allen Poe influenced stories are used as a metaphor for that journey and tells a new story. My writing in this theme happened organically without specific intent.  It could have been Tennyson, or Saki, other writers/poets I admire, but the subconscious creative mind chooses it's own muse. Horror and macabre themes really lent themselves to what I was feeling at the time. Continue reading »
Label : Scarlett Records
Review by Tony Cannella
Very few authors lends themselves to the metal treatment more than the great Edgar Allan Poe (Stephen King and H.P. Lovecraft also comes to mind). On their second album, the San Francisco based band WildeStarr have turned to Edgar Allen Poe for inspiration, the title ("A Tell Tale Heart") and the songs are inspired by his works.
From the opening Judas Priest style riff of "Immortal", WildeStarr is simply not fooling around as they come charging out of the gates hard. Lead vocalist London Wilde just dominates with her powerful vocal presence – this isn't operatic stuff, it's straight for the jugular, full on metal, more akin to the likes of Rob Halford, Ripper Owens or Ronnie James Dio. The addition of new drummer Josh Foster also packs a huge presence. Following the metal assault of the opening song, WildeStarr follows that up with the equally heavy but slower in tempo and more grinding track "Transformis Ligea". "A Perfect Storm" features a substantial riff and more excellent singing from London Wilde. "Last Holy King" begins as a ballad, but quickly transforms itself into a Dio-era Black Sabbath style metal track. Other highlights include: "Not Sane" and "The Pit or the Pendulum". Also not to be overlooked is the work put in by Dave Starr who pulls double duty of guitar and bass, his riffs are huge and heavy as hell.
Following their 2009 debut "Arrival", WildeStarr has brought up the intensity a few notches and created an albums worth of songs, which are both heavy and intelligent. "A Tell Tale Heart" is utterly impressive. Continue reading »
Interview by Blagoja Belchevski & Roberta Ilaria Rossi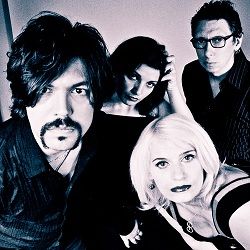 The Stompcrash is a dark wave/goth rock band from Milano (Italy). After the release of the first record, "Requiem Rosa", that received a very good and positive feedback all over the world, this band now comes back to the scene to introduce the fans their new record, "Directions", an album that deals with love, regret and so many feelings. Christian and Daniele, the lead singers, are proud to explain what's behind their music…
Hi Christian, hi Daniela. Welcome to our website, Femme Metal.net. How are you doing?
Daniela: Fine thanks! Our new album "Directions" is out and we are very satisfied!
Christian: Hi, fine, I'm happy to be here.
You both are the singers of the Italian goth rock band The Stompcrash, an interesting reality of the "alternative" Italian music scene. Would you mind to tell us in short how was born this project, giving a short biography of the band?
Daniela: Our band The Stompcrash was born in 2002, Christian and I decided to give real expression to our creativity through the music. During these years there was some lineup changes but I think that now we have find a good balance in the band.
Christian: 10 years these days, it's a long way to the top as said a great r'n'r band! Jokes apart, the band born by a casuality, a chance encounter, just following the love for a kind of music and for great band like The Cure and Depeche Mode. In these 10 years we made 2 albums, some compilations around Europe and many many live gigs, I think we are grown but we have more to do ad to say.
Let's begin our chat talking about your new record "Directions". It's a record that sees a slight change in sound terms, it's a bit more "aggressive" compared to the previous album "Requiem Rosa", indeed there's a great attention to the electronic shares and the guitars are more overshot (prominent), giving a much more stronger and mature sound. How did it happen this music "growth" compared to the "softer" and '80 sounds and melodies that were on your first record?
Christian: We are more conscious and confident now, during the recording of "Directions" we knew exactly what kind of sound we wanted, we tried to create our sound, was not the same with previous album "Requiem Rosa" that was based entirely on the 80's sound. I think "Directions" is more modern and personal then "Requiem Rosa". A more sharp and professional production did the rest, we recorded everything in the studio, an entire month of sessions, mixing and mastering with long date professional guys. The guitars came up just because was not drowned in reverbs and other strange effects, in a certain kind of view the sound in the new record is more plain and clean.
Daniela: "Directions" is different from our first album "Requiem Rosa" for many aspects. In "Directions" we tried to give more emphasis to melodies of the songs and for the first time we used acoustic instruments like piano and acoustic guitar, we are naked in musical terms speaking.
How did this record come to life? What could you tell about the recording/writing process?
Daniela: Christian and I usually write songs together, in this album Christian was more focused in writing lyrics, you can see that he has writes all lyrics except one, and I concentrated myself in creating melodies, after that we dedicate other time to complete the construction of whole song and then Diego and Grace put their personal touch. I think that this new album is more emotional than the first, maybe because there are our personal changes inside. It's a romantic album, full of stories and atmospheres coming from literature, history and personal experiences.
Christian: This new records contains songs written in four year and chosen between 20 songs. For this record we have have recorded all the 20 songs in our home studio producing a demo records from what we have selected 12 song that we have re-recorded in the studio. Musically speaking Dani has the main parts of the songs, it's very keyboard oriented, I wrote the lyrics and sing almost all the songs. A characteristic is that the sound vary from song to song, you can find different genres and different stylistic undertones but overall you can always recognize The Stompcrash style.
What could you tell about the lyrics, instead? This is a record that deals with love, guilt and more other feelings. How does a lyric branded The Stompcrash come to birth?
Daniela: Our lyrics sometimes are tales and sometimes feelings and emotions. There is not a rule to write a lyrics with our "brand" The Stompcrash. I think that this new album is more emotional than the first, maybe because there are our personal changes inside. It's a romantic album, full of stories and atmospheres coming from literature, history and personal experiences.
Christian: There are not rules, we write when we have something to say, usually we don't plan to write a song, it's really difficult to say why and how we wrote a song.
Where do you take your inspiration to compose something?
Christian: Inspirations come from everywhere, you can have it from a picture, a book, a movie or just watching the street from a window. This new record is not maily based on literature like "Requiem Rosa", "Directions" it's an album about love, sorrow, regret, about blood on the wheels of history, about how in life "behind each corner new directions lie in wait".
Daniela: Sometimes it's easy to write a song because you feel that is the right moment to write… Sometimes you have time to dedicate to music but you don't have the right feeling to compose … There is no rules and no time to do this … It's art and creativity.
Among your influences, you mention giants stars like Depeche Mode, The Cure, Joy Division, Siouxsie and The Banshees and much more. How did you approach yourselves to their music and what kind of 'side effect' has it had on your way of being yourself and to approach with music?
Daniela:I love Depeche Mode and The Cure and many other bands from '80, I had classical piano studies but these bands bring me to synthesizer and to a sound inspired directly to them, this is the first and main side effect! We are constantly influenced from what we listen, especially when what we listen has a very emotional feeling. When we wrote a song we always try to put our emotions in it, we always try to bring these emotions to the listener, It's surely another side effect. We love the music of these bands but we have our identity and our sound, we don't want to emulate them.
The fusion of your voices creates somehow a unique result, with a more gothic sound given by Christian's voice and a more post-punk one by Daniela's vocals, giving also some great tracks that mix multiple genres like deathrock, goth and new wave. What causes the choice of experimenting these genres merging them all together?
Christian: We are both singers of the band and we usually sing in different songs but I think we have great results when we sing together in the same song, in the future we will use more double vocals. Daniela is always very focused in playing synth and keyboards, it's not easy to sing when you have to play two keyboards together so to be singable by Daniela a song have to be tailored on her. "Directions" has very complicated keyboards framework and it's the main reason that brings me to sings more songs then her. About the different kinds of genres, it comes because we just follow our feeling for a song, every song is a world apart, we don't plan to make a particular kind of music, we just follow what comes in the song we are writing, you can view our albums as a collections of singles.
Daniela: We have the opportunity to use male and female voices into the songs. There are songs in which the male voice is better than the female voice and this is the result of "Directions". We thought that the two voices male and female are another thing that help us to build our "brand" The Stompcrash!
In this record, you've managed to experiment your own sound, giving the fans the proof of your talent, that is clearly visible in this record but you mainly were born as "darkwave band" and your lyrics were quite inspired by masters of gothic novels like Lovecraft and Poe, from which you resume the decadent aesthetics later developed by Oscar Wilde, also present in your first album "Requiem Rosa", in particular in the track called "Dorian". Everything here is stuffed by that sense of gutting the man from society and from himself visible/active in the works by Franz Kafka. Living estranged for a while from the musical world, what is the influence that these writers have had in your life? What has driven you to take them as icons guide of your music?
Daniela: Dorian will never died, what does it mean? People think only to useless things and to the exteriority. The song "Dorian" spoke about Dorian Gray's tales but the meaning is very actual, just see around you, it's everything based on nothing, also friendship is now reduced in something virtual and just apparent. We live too fast and we never ask a questions about what happened around us, reading Kafka bring you in a different mind condition, you'll fell you in another world that unfortunately is very similar to our world.
Have you ever been fans of such writers? If so, is there any particular work that you like the most or that has influenced your music career?
Daniela: There are many good contemporary writers but I think that writers like Poe or Lovecraft , Kafka can leave marks in your life. I think "The Trial" and "Metamorphosis" of Kafka are the works we like the most.
From a distance of your first record, released in 2007, you've faced to play abroad and not only in Italy. Have you received a different welcome/reception? What are the differences between your Italian and international fan base?
Christian: We experienced that our kind of music is better received abroad instead in Italy, it's not simple to do a good gig in Italy. Consideration and support for the band is frequently better outside Italy, it's a fact. The majority of our fans are based in the north and east of Europe so our wish is to play there in the next months.
Now you've released your second record, which comes in your sixth year in the music scene. What are your future goals and/or dreams for the nearest future?
Daniela: In these 4 years from the last record we have written a lot and now we have many new songs. Soon will be a new professional videoclip and maybe a new EP or album. Next spring we will play at two international festivals one in Munich one in Austria. I wish there will be the chance to play live for every people wants to hear us. Step by step the band is grown, until now was a walk I hope the band will start to run! We will not wait four years anymore for our third album!
Thanks so much for your precious time guys. Femme Metal gives you the chance to say "hi" to our readers and your fans out there!
Daniela: Thank you too! Take time to visit our websites and follow us! Kisses!
Christian: Thanks for support and keep in touch!
Links
MySpace * ReverbNation * Facebook * Twitter * Site
Latest Multimedia
Label : Metal Mind Productions
Review By Tony Cannella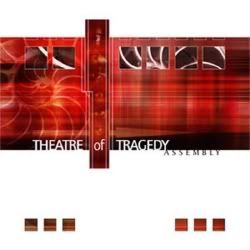 The Polish label Metal Mind have re-issued two of the more interesting albums from Norwegian metallers Theatre of Tragedy. "Musique" and "Assembly" are the last two CDs that the band recorded with current Leaves' Eyes singer Liv Kristine and they also saw the band abandoning their gothic metal sound for a more industrial/electro pop direction. The second of those releases is "Assembly" – which was originally released in 2002. This re-issue features the full CD along with 3 unreleased tracks. The CD begins with the up-tempo robotic number "Automatic Lover". The vocals are mostly handled by Liv on this one and she employs a different style than what we are used to. Raymond Rohonyi joins in for the chorus. The guitars are more pronounced and heavier than on "Musique". As I said this is the second album of their electro pop phase, so the shock should be worn off. A solid opener, for sure and a good way to get things started. "Universal Race" is next and it is a fast, bouncy, up-tempo track and once again the guitars are more noticeable. Track 3, "Episode" begins with one of the heavier guitar riffs that can be heard on either of these two CDs, before settling into a comfortable groove. "Play" and "Superdrive" are two more strong tracks. "Let You Down" is next and it is perhaps the best song on this CD. If I remember correctly, the band made a video out of it and it is a solid choice. Other key songs are: "Starlit", "Envision" and "Liquid Man". A cover of the Supremes song "You Keep Me Hangin' On" is the first of the three bonus tracks, I'm more familiar with the Kim Wilde version that came out in the 80's, so this was a bit of a surprise to hear this, but it is still quite good. The final two tracks are re-mixes of "Let You Down" and "Motion". The version of "Let You Down" in particular is quite good and it is interesting to hear a bit of a different take on the song. The guitars are brought out more on this version and it is 3-minutes longer than the original version. In my opinion, "Assembly" is the better of the two releases. The band seem much more confident in finding their way with the new musical direction and the songs are more guitar driven, diversified and melodic. It has been a while since I listened to these CDs, but with the passage of time I have come to realize that these CDs are not bad at all. One of the more interesting things is the vocals of Liv Kristine as she proves that she can do more than the soprano thing and she pulls it off quite well. Whatever you think about the new direction ToT adopted for these two albums, you have to give them credit for trying something a little bit different and doing a pretty good job at it as well. "Musique" and "Assembly" remain two of the more fascinating albums in the catalog of Theatre of Tragedy.
Rating – 75/100
Tracklist
Automatic Lover

Universal Race

Episode

Play

Superdrive

Let You Down

Starlit

Envision

Flickerlight

Liquid Man

Motion

You Keep Me Hangin' On (Bonus Track)

Let You Down (Remix) (Bonus Track)

Motion (Funker Vogt Remix) (Bonus Track)
Line Up
Raymond István Rohonyi – Vocals

Liv Kristine Espenæs – Vocals

Vegard T. Thorsen – Guitar

Frank Claussen – Guitar

Lorentz Aspen – Keyboards

Hein Frode Hansen – Drums
Links
Label : Furnace Maximus Records
Review By Tony Cannella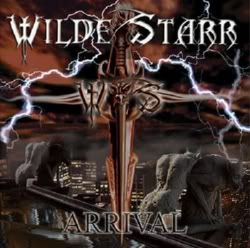 WildeStarr is the new project formed by ex-Vicious Rumors guitarist Dave Starr and vocalist London Wilde. The duo have hooked up to unleash their debut CD titled "Arrival" and it is 10-songs and over 50-minutes worth of powerhouse metal that really delivers the goods in every way imaginable.The intricately crafted 7-minute opening number "Rose in the Dark" kicks things off and immediately the listener is drawn into a world of memorable guitar riffs and the powerful vocal style of London Wilde, this really is a great opening number and one the best "Arrival" has to offer. The next track "Arrival" slows down the tempo a bit, but it is just as heavy as the previous track and no less intense and very dramatic sounding. "Touching God" continue the high quality of the CD. "Rise" is one the heaviest songs that this CD has to offer with London Wilde really delivering a Rob Halford like screaming vocals, but also trying out some other vocal ranges throughout the course of the track. Other highlights include: "Down of the Sun", "Nevermore", "Generation Next" and "Voice in the Silence". The vocals of London Wilde are really, really impressive as she really shines throughout the 10-songs on this disc and has to be considered one of the best new vocalist to emerge on the scene in quite some time. Wilde Starr should appeal to fans of intense, guitar driven metal and the forceful vocals of London Wilde really help to solidify the quality of the music. With so few guitar heroes being produced these days, WildeStarr should come as a revelation to fans of 'guitar metal', or if you just like good songs – they've got that covered too. WildeStarr have arrived.
Rating – 80/100
Tracklist
Rose in the Dark

Arrival

Touching God

Rise

Down of the Sun

In This World

Generation Next

Nevermore

Voice in the Silence

The Chain
Line Up
London Wilde – Lead vocals, backing vocals, keyboards

Dave Starr – All guitars, bass, backing vocals

Jim Hawthorne – Drums
Links
MySpace * ReverbNation * BandCamp * Facebook * Twitter * Site
6 color styles available:

Style switcher only on this demo version. Theme styles can be changed from Options page.