Browsing articles tagged with " 2011"
Label: Midsummer's Eve
Review by Luisa Mercier
The Italian prog/pagan-folk metal band MaterDea has released their second full-length last year and it is inspired by Latin literature. "Satyricon" is a novel by Petronius, late Empire Age author, which we got incomplete. The title-track is the opener and it is a brilliant song: electronics mingles with hard rock and Simon's beautiful soft voice is mixed with female vocals. Not to mention the traditional instruments that cannot miss in a folk-tinged record. The following "Lady of Inverness" has a beautiful piano intro, but guitar riffs are present in a very good quantity. The strings, the percussion, the arrangement, everything is very well crafted. In "The Green Man" other special instruments appear such as pipes and help to see another aapect of Materdea musicality. I love the fact that they never lose their rock edge.  Continue reading »
Label: Adversum
Review by Luisa Mercier
Alexander Nordgaren, already member of the Norwegian black-avant-garde metal band Fleurety, is the mind behind the project I Left the Planet. He has been joined by other Fleurety collaborator : Ayna Beate Johansen on vocals, Per Amund Solberg on bass and Mari Solberg on saxophone. The present release is a 3-track EP which might be compared to the main project Fleurety because the members are always the same, but has its own features of course. There are no black metal hints, nor the electronic which can be found in Fleurety. The avantgarde of I Left the Planet is more leaning on the jazzy/prog side. You can hear it starting from the opener "Diamond. Hazard", a short track with chubby riffs and a long instrumental break enriched by the saxophone played by Mari. It is a nice mix of metal and jazz made even more effective by the weird, but versatile vocals of Ayna. Continue reading »
Label: Sound Age Production
Review by Luisa Mercier
From Russia with love. Following their most famous country mates, Arkona, Grai play folk metal, maybe a bit more lively than the one proposed by the band fronted by Masha Scream. This is their second album and is opened by "The Song About Native Land". Even though the titles are in English, the songs are sung in Russian and the effect is very nice. You can hear that there is more than one vocalist; the female vocals are actually delivered by three girls: Irina, Rimma and Alia. The last two are also in charge of keyboards and flute.
These instruments are very present throughout the album, which is more folk than metal, if I had to describe it I'd say that it is very melodic while Arkona is more death-metal oriented. Some growls appear in "Get Up from Your Knees", but it is just a few seconds. Continue reading »
Label: Island Records Australia
Review by Luisa Mercier
Gin is a New Zealand singer-songwriter, and "Gravel and Wine" is her second effort that is now being released globally. Even though coming from Oceania, her main influences clearly are from the US, so since the opener "Black Sheep", you can distinguish country, Americana, trash can riffs and her throaty vocals that remind me of British singer Duffy. "Man Like That" is a rock, danceable tune with a hook that you cannot escape, even some trumpets appear.
"Poison" is a blues-tinged tune that is filled with melancholy and will bring you along the Mississipi river, while following "Kill of The Night" is more of a rock song, but the Southern vibe is present, even though in the shape of Southern Rock. But there is also space for ballads. "If Only" is a sweet, slow song with an old-fashioned feeling that won't pass unnoticed.  Continue reading »
Label: Karisma Records
Review by Luisa Mercier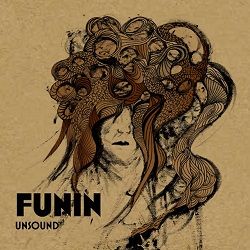 Norway-based Funin released their debut in their homecountry in 2010 and one year after in the rest of the world. The band line up is composed of seven members and this debut album is really interesting. It is not an easy listening album, it cannot labelled in any way. We can say that the instrumentation is varied and ranges from rock guitars to electronica, from flute to strings and matches female and male vocals.
I have read lot of comparisons related to Funin and I can say that their main influences are to be found among artists like Bjork, Radiohead, Sigur Ros.  The above mentioned musicians are quite different among themselves, so you can understand that the album explores different landscapes: pop, symphonic prog, jazz, acid-folk and electronica keep on mixing into the songs. Continue reading »
6 color styles available:

Style switcher only on this demo version. Theme styles can be changed from Options page.