Browsing articles tagged with " 75"
Label : Andromeda Relix
Review by Tony Cannella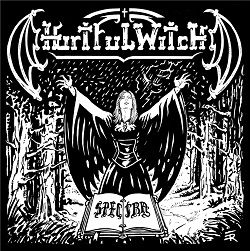 There is no doubt that the 80s were an exciting time in the history of metal. Long before there was an internet, Facebook, MySpace, etc. the only way one could hopefully come across new bands were via underground fanzines, underground tape trading or if you were really adventurous about parting with your hard earned cash you could buy an album based on cool cover art. I stumbled upon many a cool band based on this method (I was also burned a few time too, not that I'm bitter or anything – live and learn and move on). The early to mid 80s were definitely a "do-it-yourself" era for metal and the Italian metal band Hurtful Witch is a perfect example of this. This band features a pre-Morgana, Roberta Delaude on vocals and if I am not mistaken this was her first band. Continue reading »
Label : Zen Hill Records
Review by Tony Cannella
It is difficult to get a feel on a band based on one song. Such is the case with Portland, Maine's Heart Shaped Rock who has just released a one song single titled, "Brought it On". They do have an extensive catalogue of music, which you can find at their ReverbNation profile, but to my knowledge they have only released singles thus far and "Brought It On" is their third following, "Dream Sequence" and "Karma". Before getting into the review, I have to say that I love the cover art work, so that is definitely a plus in their favor.
Heart Shaped Rock has an eclectic array of influences and it definitely surfaces in the music. Continue reading »
Label : IAMSOUND/Atlantic Records
Review by Luisa Mercier
Charli XCX (aka Charlotte Aitchison) is another rising indie pop artist coming from the UK, a country that has given us a long strip of stars, first of them coming to my mind is Marina & The Diamonds that Charli is supporting on tour. The album is a powerful mix of modern sounds, '80s synths, industrial, darkwave that clearly reminded me of The Birthday Massacre. Listen to the keyboards in the opener (and single) "Nuclear Seasons" to see what I mean. "You (Ha Ha Ha)" is another single that was launched some time ago and sounds like something you might hear on a mainstream radio, but at the same time it is totally unfit for people who like normal chart-hitting pop. "Take My Hand" is my personal favourite thanks to the epic synth in the background, so the danceable feeling is matched to a more symphonic sound. Continue reading »
Label : Orcynia Records
Review by Luisa Mercier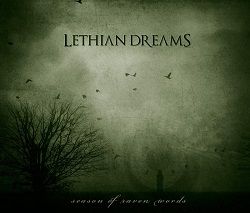 The singer Carline Van Roos is a very good artist, an artist able to put feelings in every project she is involved. Her fans will remember Aythis and Remembrance, two interesting projects and now it is impossible to ignore Lethian Dreams which have just released their second full-length, "Season of Raven Words".
In this band, the French singer showcases all her dreamy side; the wall of riffs mixes with her angelic vocals creating a thin and intangible atmosphere. They reach their aim and succed in creating a record made of emotion, fragility, dream and quiet melancholy. I have to say that none of the songs is catchy or easy to grasp, so the albums may need a few spins before you can fully appreciate it. The music featured in "Season of Raven Words" is a quite pure gothic-doom with no hooks, no choruses easy to remember, there is just the typical doom slowed down tempo and sometimes some black metal/post-rock passages (as in "Dawn" and "Satyrs"). Continue reading »
Label : Righteous Babe
Review by Luisa Mercier
Ani diFranco has been working on this record since 2008. Which for an average musician is not that much. But Ani is not an average musician, she has always written very fast and in twenty-one years of musical career she has released seventeen albums. So, you will understand that three years is a vey large gap for her. In the meanwhile she became a mother, so her absence is explained quite easily."Which Side Are You On?" follows "Red Letter Year" (2008) and is titled after a 1932 protest song composed by Florence Reece, wife of Sam Reece, who was a Kentucky unionist and a defender of the miners rights. Continue reading »
6 color styles available:

Style switcher only on this demo version. Theme styles can be changed from Options page.