Browsing articles tagged with " 80"
Label: Inverse Records
Review by CriX
The Finnish progressive rock/metal ensamble Embassy of Silence is back with their third album "Verisimilitude". The first track "Shame, Spin & Click" is a poppish song with some rock and jazz influences, the approach wasn't the easiest but after a few of times that I've listened to it the chorus stucked immediately my head. "Thimble" is, in my opinion, THE best track from this album: I love so MUCH the slow and dark intro who then segues into Ines Lukkanen's velvetly voice whose progressive sound and its fairy chorus creates a mystical atmosphere. Track n #3 "Absurdoscope" with its badass guitar riffs and solos is a great song but it would be perfect without the studio joke at the ending. If Ines's vocals gets more sensual in "Moths", in "Dear Mr. Steele" there is something dark in its sound even though the chorus is catchy and believe me, this gothic tune it's the perfect track for closing the album. Continue reading »
Label: Century Media Records
Review by Alysha Hayden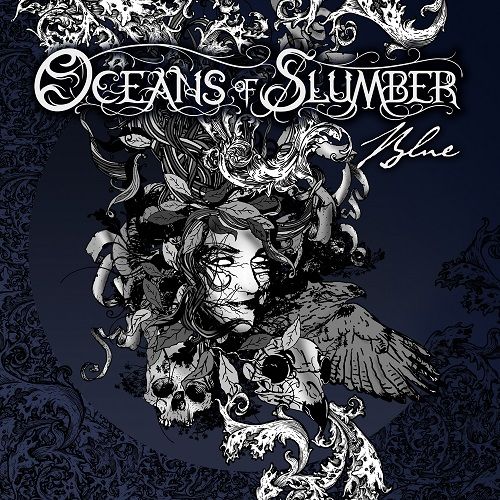 Oceans of Slumber are a progressive metal band based out of Houston, Texas in the US. Comprising of Cammie Gilbert on vocals, Dobber Beverly on drums, Anthony Contreras on guitar, Sean Gary also plucking those guitar strings, Keegan Kelly on bass and lastly Uaeb Yelsaeb on the synthesizers. The "Blue" EP opens with Candlesmass's cover "Solitude" where Cammie's voice absolutely gives this song the hauntingly beautiful lyrics the spine tingling emotion they needed. Instantly her voice reminded me of the talented Florence Welch from Florence and the Machine. They kicked this track up a notch and dare I say, made it better. OoS couldn't have made a better selection for the opening of this record. Next they pay respect to metal legends, Led Zeppelin with a cover of the iconic "Kashmir" giving us a luscious taste of Cammie's range while they make the song their own.  Continue reading »
Label: Despotz Records
Review by Alysha Hayden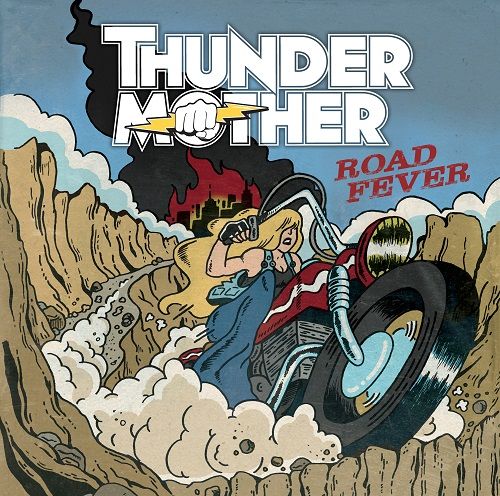 ThunderMother = a Swedish based quintet of badass rock n roll chicks! Main vocals are by Clare Cunningham, on lead guitar we have Filippa Nässi, Linda Ström on bass, Giorgia Carteri on rhythm guitar and Tilda Stenqvist on drums. From the moment you press play on this album you can expect a big rock sound with lyrics that you'll be dying to sing along to the next time you're behind the wheel. Think of AC/DC with feminine power. "Just a Tease" is the first track and this sassy song is sure to get you grinning slyly while you toss a finger wave at the hottie in the car beside you. I recommend you check out the video, the ladies shot for a visual taste of their brilliant dynamic. Just around the bend is "FFWF (Fight Fire with Fire)" which kicks it up a notch and settles us in the ThunderMother's fast paced sound that'll have you pushing that throttle a little harder. Continue reading »
Label: Frontiers Records
Review by Warren Mayocchi
Amanda Somerville and Michael Kiske have released a collaboration with a heroic title and similarly themed lyrical content. This is a fun album – combine a couple of great voices with a solid backing band, give them songs of heroism and inspiration, then listen to the powerful output. The music on the album stays with the rock sound displayed in the couple of videos that have been created for "City of Heroes" and "Walk on Water". To my ears, the latter is the best track on the album.
There is variety in the sound of the band with regular musical highlights from all musicians. Mostly the album has an energetic melodic hard rock approach. Continue reading »
Independent Release
Review by Tony Cannella
Selene is a symphonic metal band from Northern Ireland. The band was formed in March of 2013 by guitarist John Connor and vocalist Shonagh Lyons. Shortly after their inception Selene released their debut EP "Among the Frozen", which was well received. After a few single releases, Selene returns with a new 6-song, 27-minute EP entitled "Paradise Over".
Selene carries a big, dramatic symphonic metal style and the operatic vocals of Shonagh Lyons have earned them rave reviews and a comparison to Nightwish. The opening song, "Facing the Mirror" pretty much sets the table and will do nothing to dissuade those Nightwish comparisons. The next track, "Not Enough" starts out reminding me of early Queensryche a bit before settling into a nice mid-tempo groove as Shonagh joins in with her vocals. Continue reading »
6 color styles available:

Style switcher only on this demo version. Theme styles can be changed from Options page.