Browsing articles tagged with " 80"
Label: City Slang
Review by Luisa Mercier
I confess I never heard of this Swedish girl, architect turned singer songwriter. My bad indeed, since Northern Europe seems to provide the most talented and musically skilled women I ever heard. Anna is again different from the other singers I knew since her trademark is much darker and focused on organ, an instrument that a former gothic metaller like me can only love. This album opens with the instrumental track "Epitaph of Theodor", a long, epic organ anthem that will fill your ears with melancholy and sorrow through cinematic arrangements and moments that would have been fit for a doom metal record. It is only when five minutes of the second song "Deathbed" have passed that we get to hear Anna vocals. Before there is a powerful organ, metal guitars, heavy arrangents. Her sweet vocals then chime in and soar over the organ music. Continue reading »
Independent Release
Review by Tony Cannella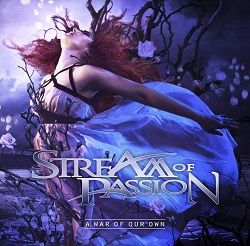 Originally starting out in 2005 as an Arjen Lucassen project, the band Stream of Passion has evolved into so much more. With their 4th album, "A War of Our Own" that evolution continues…
"A War of Our Own" is a 13-song, 1 hour musical journey that showcases what fans have grown to love about this symphonic/gothic metal band. Not the least of which are the dramatic and beautiful vocals of Marcela Bovio. Each song is meticulously crafted and is nice additions to the growing SOP catalogue. The opening track "Monster" is like a monster out of the gate. The song features some huge riffs at the beginning but shifts tempos throughout and is just plain stunning – and the best song. You have to love Marcela's voice; she's much underrated, in my opinion. Continue reading »
Label: Lojinx
Review by Ene
Nina Persson of The Cardigans fame, released her long-awaited debut solo album "Animal Heart" in January 2014. She worked on the album with her husband Nathan Larson and Eric D. Johnson (Fruit Bats). The album kicks off with the title track, which also worked as the lead single. The song represents the tone of the album well, setting into the mellow soundscape that is to follow throughout the whole album. Nina's vocals are ethereal as she sings "My ocean, my heart, anchor you to me, you can blink like a star or sink like a stone in the sea". The lyrics are a beautiful highlight.
Another clear highlight is "Food For The Beast". The production on most of the album is very minimalistic, but here the faster beat and the straighforward vocals deliver some variety.  Continue reading »
Label: Control Freak Kitten Records
Review by Luisa Mercier
Norwegian Rebekka Karijord produced one of my favourite 2012 record, "We Become Ourselves" with her dark and elegant atmospheres. She is multi talented since she also is an actress and with this new project, we also discover her ability as soundtrack composer. The record is largely piano and organ based, mostly instrumental with some vocals. Unlike her previous albums, the voice here is not used to sing actual lyrics, but it is used as an instrument mixing perfectly with the other arrangements.
I found particularly striking the opener "Prologue", with its crescendo full of drama. It is wonderfully written. I would not recommend this record to start listening to her musical production, but the people who lover her more "pop" vein will also lover her as arranger and composer. Continue reading »
Label: Starwave Records
Review by Tony Cannella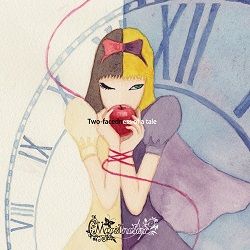 From Japan, Magistina Saga may not be widely known just yet, but on their 3rd mini-album, "Two-Facedness of a Tale" the band looks to change that, and they just may.
With "Two-Facedness…" Magistina Saga took what was cool about their previous EP and expanded upon it. The band continues to sing in Japanese, and the songs are well written and crafted. Overall their sound is not too different but the bands progression is obvious. Also, the vocals of Iori and the musical ability of this band are magical and epic.
I have already reviewed their previous EP "The Tone of Temptation" and with "Two-Facedness of a Tale", Magistina Saga has improved and progressed quite a bit. Continue reading »
6 color styles available:

Style switcher only on this demo version. Theme styles can be changed from Options page.