Browsing articles tagged with " 80"
Label: Napalm Records
Review by Tony Cannella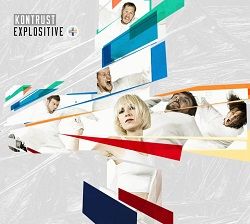 A couple of words I would use to describe the Austrian band Kontrust are: quirky, unique and… fun. OK, that's more than a couple of words but really there are probably a lot more adjectives you could find to describe this band. I'm not even sure how you would categorize them, alternative rock/metal? Dance rock? Reggae metal? Electronica? Polka metal? It certainly is an eclectic mix that Kontrust delivers on their new album, "Explositive" and it is definitely way different than what we would normally hear from Napalm Records.
Songs like "Dance", "Why", "I Freak On", "Bulldozer" and "Play!" highlights Kontrust's unique, fearless attitude. The band has a male and female singer with totally different styles. Continue reading »
Independent Release
Review by Tony Cannella
End of the Dream is a female fronted metal band from the Netherlands that was formed in 2010. They have recently issued their debut 6-song self-titled EP. Let's have a listen, shall we?
First off, for an EP this is pretty long. Clocking in at 33-minutes, EOTD presents a longer than your average EP, not that I'm complaining. "Colder" opens things and is a pretty cool way to kick things off. The riffs are sharp and the song is dramatic with a solid groove to it. The next track "Follow the Angels" begins with a slower tempo before a choir kicks in and then the heavy guitar riffs. I would describe the band as a cross between Within Temptation and Evanescence. Lead vocalist Micky certainly has a pretty cool and expressive voice. Continue reading »
Label: Svart Records/Profound Lore Records
Review by Alessandra Cognetta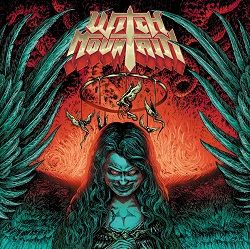 "Mobile of Angels" seems to follow a recent, much welcomed trend, where artist favour shorter tracklists but deliver longer, richer tracks. The music gives off strong doom vibes and voice and sound are well-mixed even though they are both really heavy. There is no feeling of "too much" as it unfortunately often happens when bands choose this path. Uta Plotkin's voice is one of the highlights of an already inspired album and her presence will surely be missed.
The opening track, "Psycho Animundi", sets a good tone with its progressions from calm moments to, literally, sound explosions. Another great display of Witch Mountain's skills is "Your Corrupt Ways", which alternates ominous choirs to blues and almost rock'n'roll-like passages, without shying away from pensive, emotional bits. Continue reading »
Label: Nuclear Blast
Review by Tony Cannella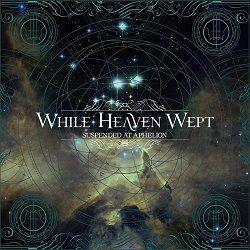 From Virginia, While Heaven Wept has existed since 1991. As they have done throughout their career, their 5th album "Suspended At Aphelion" merges different genres and influences to create an open canvas with a lot of scope and depth.
I love progressive music, especially progressive metal, but even I have to admit that it can be a crapshoot. There are a lot of cool bands out there in the genre and While Heaven Wept is one of the better ones I've heard in recent years. Of course to label them as a strictly progressive would be short sighted, they also incorporate other elements from the metal spectrum. "Suspended At Aphelion" features guest spots from guitarist Victor Arduini a founding member of the great Connecticut progressive metal band Fates Warning and drummer Mark Zonder formerly of Fates Warning and formerly and currently of Warlord. Continue reading »
Independent Release
Review by Tony Cannella
Forever Still is a melodic hard rock band with a decidedly fierce metal edge. Hailing from Copenhagen, Denmark the band was formed in 2009 and in the time that they have been together, they have already been receiving positive press and recognition. After listening to their debut 4-song EP, it is easy to see why.
So we begin with "The Key". It opens with a bit of electronic music before the heavy guitars come in. My first impression is the singer Maja. She's got a truly captivating voice. Near the end of the song comes this hell-ish screaming vocal part from Maja, which is quite impressive. "The Last Day" is a solid mid-tempo number with another bit of screaming from Maja. It is really disarming because it seemingly comes out of nowhere. Continue reading »
6 color styles available:

Style switcher only on this demo version. Theme styles can be changed from Options page.
Archives