Browsing articles tagged with " 80"
Label: Nuclear Blast
Review by Tony Cannella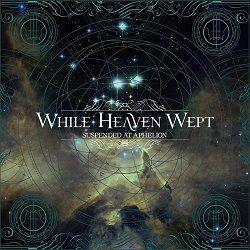 From Virginia, While Heaven Wept has existed since 1991. As they have done throughout their career, their 5th album "Suspended At Aphelion" merges different genres and influences to create an open canvas with a lot of scope and depth.
I love progressive music, especially progressive metal, but even I have to admit that it can be a crapshoot. There are a lot of cool bands out there in the genre and While Heaven Wept is one of the better ones I've heard in recent years. Of course to label them as a strictly progressive would be short sighted, they also incorporate other elements from the metal spectrum. "Suspended At Aphelion" features guest spots from guitarist Victor Arduini a founding member of the great Connecticut progressive metal band Fates Warning and drummer Mark Zonder formerly of Fates Warning and formerly and currently of Warlord. Continue reading »
Independent Release
Review by Tony Cannella
Forever Still is a melodic hard rock band with a decidedly fierce metal edge. Hailing from Copenhagen, Denmark the band was formed in 2009 and in the time that they have been together, they have already been receiving positive press and recognition. After listening to their debut 4-song EP, it is easy to see why.
So we begin with "The Key". It opens with a bit of electronic music before the heavy guitars come in. My first impression is the singer Maja. She's got a truly captivating voice. Near the end of the song comes this hell-ish screaming vocal part from Maja, which is quite impressive. "The Last Day" is a solid mid-tempo number with another bit of screaming from Maja. It is really disarming because it seemingly comes out of nowhere. Continue reading »
Label: Peaceville Records
Review by Tony Cannella
White Empress is a symphonic death metal band which features former members of Luna Mortis, Cradle of Filth and Coal Chamber. The band is fronted by lead vocalist White Empress (AKA Mary Zimmer) and her style ranging from guttural death metal growls to clean singing is a major aspect of this band. She has also surrounding herself with an outstanding array of musicians which include female bass player Chela Harper formerly of Coal Chamber. You can experience their full impact on the debut album "Rise of the Empress", which is out via Peaceville records.
Even though White Empress is a relatively new band, their members aren't exactly rookies, having gained quite a bit of experience with various bands over the years. Continue reading »
Independent Release
Review by Tony Cannella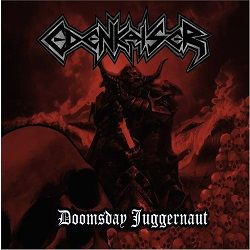 Edenkaiser is a "Thrashened" Black Metal band from Spain. The band formed in 2009 and has just issued their debut EP "Doomsday Juggernaut". After the opening intro "Obsidian", "Enter Mephisto" kicks in and comes on fast, loud, heavy, blasting and just freakin' insane. Lianne's vocals are wickedly brutal and way over-the-top (and I mean that in a good way). Next is "Inner Kingdom" which continues the brutality of the previous track but also mixing in tempo changes and rain sound effects which succeeds in giving it an eerie feeling. Musically the band comes across like a juggernaut. "A Jewel in My Skull" is a pure intensity and heaviness. The final two songs "Kill For the Crown" and a cover of the Vomitory song "Inferno" brings things to a fittingly vicious conclusion. I loved the simplicity of the production. Continue reading »
Label: earMUSIC
Review by Tony Cannella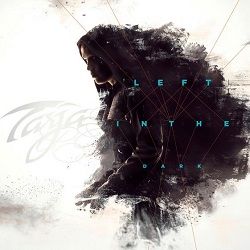 "Left in the Dark" is not the new Tarja Turunen album. Instead, this should be looked at as a companion to her previous album "Colours in the Dark". That said LITD is an album that includes demo, live versions and alternate version of 9 of the 10 songs that appeared on CITD.
The track-listing has pretty much been left intact. The lone exception is that "Darkness" has been replaced with "Into the Sun". A demo version of "Victim of Ritual" opens things and is followed with the excellent "500 Letters". This song remains haunting, frightening and beautiful. This particular version is recorded live acoustically at Vorterix radio. "Until Silence" is also from the same radio session. Beyond that, we get demo versions of several songs an instrumental version of "Deliverance" as well as variations on other songs from CITD. Continue reading »
6 color styles available:

Style switcher only on this demo version. Theme styles can be changed from Options page.
Archives
Calendar
November 2014
M
T
W
T
F
S
S
« Oct
1
2
3
4
5
6
7
8
9
10
11
12
13
14
15
16
17
18
19
20
21
22
23
24
25
26
27
28
29
30