Browsing articles tagged with " 80"
Label: earMUSIC
Review by Tony Cannella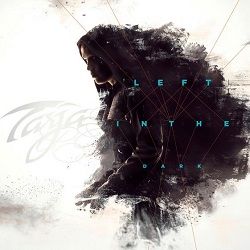 "Left in the Dark" is not the new Tarja Turunen album. Instead, this should be looked at as a companion to her previous album "Colours in the Dark". That said LITD is an album that includes demo, live versions and alternate version of 9 of the 10 songs that appeared on CITD.
The track-listing has pretty much been left intact. The lone exception is that "Darkness" has been replaced with "Into the Sun". A demo version of "Victim of Ritual" opens things and is followed with the excellent "500 Letters". This song remains haunting, frightening and beautiful. This particular version is recorded live acoustically at Vorterix radio. "Until Silence" is also from the same radio session. Beyond that, we get demo versions of several songs an instrumental version of "Deliverance" as well as variations on other songs from CITD. Continue reading »
Label: Nuclear Blast
Review by Alessandra Cognetta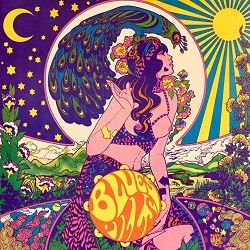 Blues Pills's self-titled debut album is a journey through time. The band manages to incorporate and mix together soul, blues and rock'n'roll to deliver an incredibly energetic performance where everything is in the right place.
The first track, "High Class Woman", is also the first single and it introduces all the main elements of the band's sound, from Elin Larsson's amazingly incisive voice to the fine guitarwork of Dorian Sorriaux. Blues Pills shifts from standard paces to surprising progressions, like the noteworthy half-ballad "Black Smoke". "River" is a more pensive, almost melancholic song, that shows the band's ability to portray different moods. The album features previously released songs, like "Devil Man", or rearrangements from older works. Continue reading »
Label: Revalve Records
Review by Luisa Mercier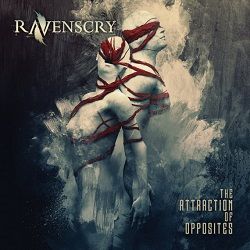 I have been following Ravenscry since they released their very first record, and from that moment on I never stopped appreciating what they do. In the Italian metal scene, that may offer little that can really spark an interest in me, they always represented a pleasant exception and this new album "The Attraction of Opposites" is just another confirmation. As the title suggests, the album is built on the concept of opposites, both in life and in the musical context. The tracklist has been compiled opposing a track to the other; so we have the opener "The Luxury of Distraction" versus closing track "ReaLies", second track "The Witness" versus "Your Way" and so on. These contrapositions are then summed up in "Cynic", meaningfully placed at the half of the record, between the two halves.  Continue reading »
Label: SPV/Steamhammer
Review by Tony Cannella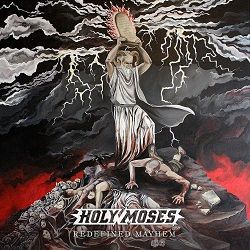 It is very rare to find a female in metal music – especially extreme metal – that has had the career that Sabina Classen has had. She is a true metal legend, role model and icon and it's hard to imagine the metal world without her. Now she returns with a new Holy Moses album entitled "Redefined Mayhem". I believe this is their 11th album and Sabina and the band show no signs of slowing down or mellowing out.
All the elements that fans have come to love about Holy Moses are well represented on "Redefined Mayhem", and then there is Sabina Classen's voice which still has the ability to portray aggression and ferocity. Continue reading »
Label: Flower Army Records
Review by Luisa Mercier
Elizaveta is a Russian, USA based singer songwriter that I already come to love and appreciate with her previous record "Beatrix Runs". She plays an elegant, classical influenced adult pop that is paired with beautiful videos like the one for "Dreamer". After leaving her former record label, she recorded this new EP and as always it is very high quality music. The record is opened by the title-track, a beautiful song with a magnificient strings background crowned by her sweet, vocals. I was really pleased when I got to listen to it for the first time and it just confirms her talent. "Red Balloon" is quite different on the other hand. She was used to play piano based music, quite slow paced, while here she tries an electro track with a clear dance vibe, very cheerful and happy.  Continue reading »
6 color styles available:

Style switcher only on this demo version. Theme styles can be changed from Options page.
Archives
Calendar
September 2014
M
T
W
T
F
S
S
« Aug
1
2
3
4
5
6
7
8
9
10
11
12
13
14
15
16
17
18
19
20
21
22
23
24
25
26
27
28
29
30