Browsing articles tagged with " 80"
Label: Edge Records/Ravenheart Records
Review by Tony Cannella
One thing I have learned is to never judge a band on first listen. A perfect example of this is the Slovakian band Storyum. After the first listen to their 2010 album "Insomnia", I was less than impressed, but after giving it one more listen, then another, then another… well you get the point, I grew to really like this album and my rating kept going up and up with each subsequent listen.
The female vocals on "Insomnia" is performed by Suzy Isis Morovics and Alexandra Oroszova, with some male vocals present as well. Their sound features a mixture of pop, alternative rock and more straight-forward melodic hard rock. The eerie "Intro" segues into the upbeat heavy pop swagger of "Walk the Way", which is followed by the sexy "Fire". "Don't Leave Me Alone" is another song that has a pop style and a melody that is undeniably wicked. Continue reading »
Label: Sound Age Production
Review by Luisa Mercier
From Russia with love. Following their most famous country mates, Arkona, Grai play folk metal, maybe a bit more lively than the one proposed by the band fronted by Masha Scream. This is their second album and is opened by "The Song About Native Land". Even though the titles are in English, the songs are sung in Russian and the effect is very nice. You can hear that there is more than one vocalist; the female vocals are actually delivered by three girls: Irina, Rimma and Alia. The last two are also in charge of keyboards and flute.
These instruments are very present throughout the album, which is more folk than metal, if I had to describe it I'd say that it is very melodic while Arkona is more death-metal oriented. Some growls appear in "Get Up from Your Knees", but it is just a few seconds. Continue reading »
Label: Doolittle Group AB
Review by Tony Cannella
From Sweden, My Endless Wishes was formed in 2005. In 2009 they released the 9-song demo "Never Walk Alone" and four years later have just issued their self-titled debut. "My Endless Wishes" features 12-songs and 44-minutes worth of energetic hard rock and heavy metal with infectious hooks and melodies and lyrics that accentuates the positive over the negative.
The undeniably catchy "Follow the Light" gets things headed in the right direction and are followed by the heavier, more deliberate and bombastic "Cry For Deliverance". The majestic "A Part of Me" is up next and is a melodic radio friendly treat with a solid rumbling guitar riff. Lead vocals are provided by Frida Viberg and her style is along the lines of Amy Lee from Evanescence – a band which My Endless Wishes site as an influence. The band keeps things coming at a rapid pace on songs like "Lost Without You", "Angel" and "Waiting for a Sign".  Continue reading »
Label: PIAS/Inside Out Music/Agua Recordings
Review by Luisa Mercier
Our dear Anneke is back with her fourth solo record, one year and a half after "Everything Is Changing". Since I was quite disappointed with the path she had chosen in "In Your Room", I welcomed the rock/metalish style that she sang on in the previous release and hoped she went on that way.
She partially met my expectations in "Drive", since the record is very uptempo and fresh, perfect to fit the positive vibes that Anneke emanates. I would advice to listen the album while on a short trip since it is perfect to accompany driving a car or while walking or running. Listen for example the opener "We Live On" which is absolutely perfect for the purpose just like the following "Treat Me Like a Lady". A bit slower is "She", but the chorus will make it up for that, plus I absolutely love the meaningful lyrics.  Continue reading »
Label: Relapse Records
Review by Matteo Bussotti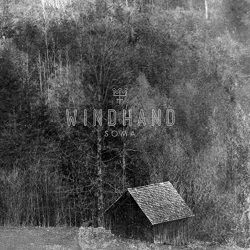 I've already reviewed Windhand, on the occasion of their split-EP with Cough. And I have to say my thoughts about this band haven't changed a bit. No, sorry, they have changed…in better.
"Soma" is clearly a doom metal album, with heavy distorted guitars, slow, defined rhythms, atmospheric, gloomy singing. The result will easily get your attention, and won't let it go for the whole album, even if it's long…more than one hour! Every song is 6 to 8 minutes long, and just when you thought you're through…here come the last two songs, with their 13 minutes length for the first one ( "Cassock" ), and…30 minutes for the second (and last) one, "Boleskine"! Continue reading »
6 color styles available:

Style switcher only on this demo version. Theme styles can be changed from Options page.