Browsing articles tagged with " 95"
Independent Release
Review by Tony Cannella
My Ruin has quietly (or loudly) forged a solid career for themselves based on integrity and the quality of the music. On their just released 8th album Tairrie B. along with her husband and talented multi-instrumentalist Mick Murphy not only continues to push the envelope, but has managed to bring things to an even higher level. Tairrie B. has always managed to produce music that is vital, relevant and significant and with "The Sacred Mood" those traits are still present.
At only 32-minutes long, "The Sacred Mood" doesn't overstay its welcome. The songs are to-the-point and get the job done. From the slow build of the opening riff of "Monolith of Wrath", this is My Ruin at their very best. Mick Murphy's huge guitar sound is all over "The Sacred Mood" and "Moriendo Renascor" (the translation of this is "In Death, I Am Reborn")  is a great example of this. Continue reading »
Independent Release
Review by Vard Aman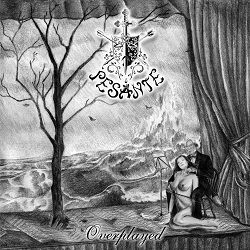 Pesante formed in 2008 in the city of Tver, about 160km North East of Moscow. In 2012, they were joined by their new vocalist, Natalia Sibilskaya (aka Alvane) – a Moscow based vocalist who was at the time also the singer of Sunwalter, and "Overplayed" (which was recorded as an earlier EP) was [re]released in 2013. "Overplayed" is regarded as an EP, but with 6 songs and at just under 40 minutes in length, I think it would be more justified to regard it as a full length album – an album that gives the listener a full taste of Pesante's versatility and creative song-writing talent. On Sunwalter's debut, "SETI Evidence", Natalia mostly used her "rock" vocals and her operatic vocals just once, albeit very effectively. On "Overplayed", she uses her full repertoire, and she uses it equally, if not more effectively than on "SETI Evidence". Continue reading »
Label : Metalism Records
Review by Vard Aman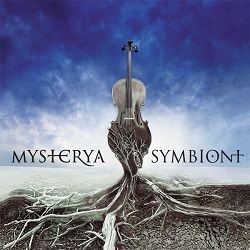 This was one of the most anticipated releases in a year full of highly anticipated releases, and Mysterya (from Kiev, Ukraine) did not disappoint one little bit. Actually, it was even better than I was expecting – I always knew this band was good and would release a good album, but I wasn't expecting it to be quite this good. The time and the effort that went into it has certainly paid off!
Mysterya play catchy and melodic Symphonic Metal, not too unlike "The Silent Force" era Within Temptation but with a heavier overall feel and with a different vocal style. Mysterya's vocals are quite unique – there can be no mistaking Irina Vasilenko (aka Anyri) for any other vocalist, nor is there anyone I can think of to even compare her to (OK, maybe a little bit to Adele Ri, the new singer of Semargl – and they kind of look similar too…). Continue reading »
Label : Inner Wound Recordings
Review by Tony Cannella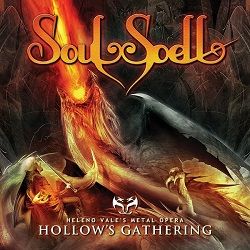 Soulspell is the all-star metal opera brainchild of Brazilian drummer Heleno Vale. The project got off the ground in 2007 with "Soulspell" an album that represented part I in the metal opera. It was soon after followed by Part II called "The Labyrinth of Truths". Now this all star metal project is back with Part III "Hollow's Gathering".
First of all Heleno Vale has done a great job in assembling some hugely talented musicians for "Hollow's Gathering" as he has on the previous albums. Next are the lyrics. You can check out the story on the official web site, but Heleno has written an incredibly detailed and complex story with each singer/musician playing a part. Third and most important is the songs. "Hollow's Gathering" had me wanting to listen again and again. The songs are well written and range from pounding classic metal style numbers, prog, ballads, power metal and symphonic metal. Starting with the 9-minute title song, this really is an album that is unrelenting –several singers can be heard on this monstrous opener. Continue reading »
Label : Scarlet Records
Review by Tony Cannella
From Italy, the symphonic progressive metal band Solisia released their debut album "Ordinary Fate" in 2010. Since then, the band has changed labels moving from Underground Symphony to Scarlet and has changed vocalists as well, replacing Marilena Stigliano with Elie Syrelia. With all due respect to Marilena, the addition of Elie may be just what this band needs to ascend to the next level in the realm of Symphonic metal.
The impressive thing about Solisia is their ability to be super melodic whilst still delivering intricately played hard charging metal songs. The song writing is excellent and varied and never gets tiring to listen to. Continue reading »
6 color styles available:

Style switcher only on this demo version. Theme styles can be changed from Options page.