Browsing articles tagged with " ana"
Label : AFM Records
Review by Tony Cannella
Is it overstating things when I say that the new album from Romania's Magica is the best album of their career? That's rhetorical of course and to say something is the best is purely subjective. In my opinion the new Magica album "Center of the Great Unknown" is the best of their career which began in 2002 and their debut album "The Scroll of Stone". Following the release of their last album "Dark Diary", Magica replaced their keyboardist with a second guitarist and has begun to shift more towards power metal than symphonic metal.
"Center of the Great Unknown" is pure power metal and the most focused album in Magica's career. Lead singer Ana Mladinovici is sounding great and is one of the best female vocalists in the power metal genre. The spoken intro leads us into the opener "Center of the Great Unknown" as the listener is met with rapid fire riffing, guitar harmonies and Ana's powerful vocals. Continue reading »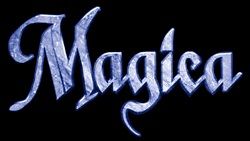 Interview by Vard Aman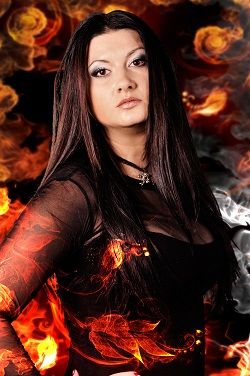 We've already interview Romania's Power Metal band Magica  during the promo of their fifth album "Dark Diary", now it's time for an update and we've asked few questions to the leading lady Ana Mladinovici about the new album "Center of the Great Unknown". What will be this center of the great unknown? Well, let's read it from her words….
Hi Ana, welcome back to Femme Metal Webzine. Robin interviewed you in 2010 about your previous album, "Dark Diary". So, I hope you've been happy and going from strength to strength since…. To start off, did "Dark Diary" do as well as you had hoped?
Hello FMW! It's good to be back! I think that "Dark Diary" was the Magica album that pleased the greatest number of people. All the reviews were great and many fans congratulated us for it. But that's that. We hope that it helped getting Magica noticed around the world.
For those who are new to Magica, and for those who are yet to discover you; how would you describe the Magica sound?
We always think (and tell everyone) that our music is power metal, even though there are a lot of people that call us symphonic, or even gothic as well. The mere fact that we use a lyrical voice is not enough to categorise a genre. Continue reading »

Interview by Ed MacLaren
Riding high on the growing wave of South American metal exports, Colombia's Nova Orbis opens up a "new world" of progressive metal on their debut album, "Imago". Influenced by the prog of classics past but firmly rooted in the future, "Imago" is an articulate and inspiring example of modern prog punctuated by not one, not two, but three strong vocalists. Femme Metal got a chance to talk to lead vocalist Ana Maria Barajas on the eve of their first tour outside Colombia.
Congratulations on "Imago" – what a great debut! And you created an original and musically diverse album like "Imago" as an unsigned band?
Thank you for your comments and for inviting me to talk about our music in Femme Metal!
With "Imago" being such a solid offering, it's hard to believe you couldn't find a label to release it. Have you been entertaining any offers since the album's release?
Since we released the album we have been very focused on promoting it in our country with some gigs and also in some other countries with the help of Lugga Music. But we really haven't looked for a label, since we want to see first the response from the public and the media as an independent band. But we will probably look for this in the future and see if we get any offers.
What struggles have you dealt with as a band trying to attract label interest and get your music heard? Do you have any advice to other bands looking to attract label interest?
There are a lot of bands from all over the world trying to capture the attention of the labels, media and the public, so it's really hard for a new band to establish itself in the international metal scene. But with the Internet and all the tools that exist right now, there are more opportunities than before to spread the word about your music, many people from all around the world have the opportunity to go to your Webpage, to blogs, magazines, etc., listen to your music and know about the band and I think that's great!
"Imago" is a wonderful slab of progressive metal – dark and emotional. Where did the inspiration for the album come from and how did it develop?
Thank you! Well, since the beginning we have been working as a team not just in the performing field but also in the creative field; we all compose songs for the band. In that sense, this first album compiles songs from different members of the band and I think you can feel it when you listen to it. Almost each song has a particular sound. Also the lyrics talk about different issues like fantasy, politics, philosophy and personal experiences. But we wanted to have something common in each song that could show what we are as a band, a certain sound that includes the strength of metal, the magic of the gothic atmosphere and the dynamic of progressive rock.
The guys in the band certainly have chops – the music is rooted in the new millennium but there are lots of nods to classic 70's prog especially in the keyboards. Where do they get their inspirations from?
You're right. There's a strong 70's sound in the keyboards, and it's funny because I think that 70's influence for David (keyboard player) came indirectly from current artists that still have that kind of sound like Erik Norlander from Lana Lane and even Jordan Rudess from Dream Theater. With the guitar players they are big fans of classic prog like Rush, King Crimson, Yes, etc. I personally love that 70's sound on the keyboards. I think most of the bands right now use keyboards to create atmospheres and generally the keyboard doesn't have a main role on the songs, so I think David's style can be something different and good that has helped the band to have a unique style in the genre. But in general, there is no doubt that those roots from the classic prog still influence a lot the 21st century's progressive music.
The arrangements and some of the breakdowns and instrumental twists on the album sound very unique to your band. Is it a conscious effort for Nova Orbis to push the envelope musically or does the music develop itself through a more organic approach?
We worked really hard on the arrangements and preproduction of the album trying to find our own voice, which is a really difficult path and we're just right on the beginning, but probably that effort we put on it is already visible when you listen to the album.
The production is also a standout element. You can really hear the air between the notes – you can listen to each individual performance. Nothing gets lost in a wall of sound. What was Nova Orbis' plan for the "Imago" listening experience?
We worked on the production of the album with Juan David Garcia, a Colombian producer that has been involved previously with different styles of music. We decided to work with him actually because of his experience not only in rock but in jazz, country, etc. And I think that helped a lot to have a particular sound in the whole album that lets not just the guitars but also keyboards, bass and even the drums have a main role in different parts of each song. We tried to work as a team in the whole production process adding our ideas as a band and the ideas of Juan David as a producer.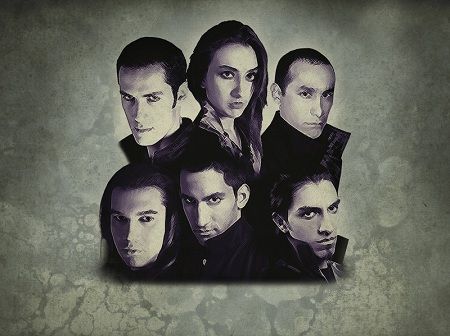 You're experimenting with some different musical styles within the progressive metal framework. The flutes in "The Lamp" give the track a very medieval feel while "Sarah Deserves to Rest" has some eastern influences. What kind of influences do you and the band have as musicians?
Well we have some common influences like Kamelot, Nightwish, Dream Theater and Ayreon. But each one has different musical interests also. For example, David (keyboards) likes Anime soundtracks a lot like Yoko Kanno, Joe Hisaishi, also Hans Zimmer, John Williams and Tan Dun and he also likes Lana Lane a lot. Rodolfo (bass) is closer to bands like Liquid Tension Experiment or Symphony X. Joe (drums) likes extreme metal and progressive like Dimmu Borgir, Xerath, Opeth, Circus Maximus. Jorge (guitar) loves Porcupine Tree, Magic Pie and Opeth. Jose (guitar) is a big fan of classic heavy groups like Iron Maiden, but he's also a big fan of folk and world music like Yasmin Levy, Cholo Valderrama, Ali Farka Toure, among others. I personally really enjoy listening to jazz voices like Nina Simone and Cassandra Wilson, classic rock and blues singers like Maggie Bell or Ann Wilson (Heart), bands like After Forever, Stratovarius, Within Temptation, Opeth and classical music.
"Love Remains" is a great centerpiece to "Imago". It has a very theatrical feel with a fantastic epic metal undertone. Tracks like "Unstable Mind" and "Ancient Guardian" help define the Nova Orbis sound. Did you achieve what you wanted with "Imago"?
We wanted to show what we are as a band with our own style, diversity in music and lyrics, multiple voices, strong keyboard sounds… In that sense, when you listen to the album you can feel there's a different atmosphere, different musical ideas and a variety in the lyrics that show what we wanted to have in our first album. Of course there are always things that you want to improve, and that's the challenge for your next album, but in general I think we achieved what we wanted with "Imago".
Nova Orbis has three singers. While you do most of the heavy lifting, Jose and Jorge make some significant vocal contributions. What are the benefits to a three singer approach?
I think it gives a refreshing sound in each song. You don't listen to ten songs with the same voice, but three different voices along the album, each one with its personal style and it also lets us create theatrical atmospheres if we want to, having dialogues between different characters in the lyrics and doing live vocal arrangements with the three voices at the same time. It's always a benefit to have more than one singer in the band.
Your voice has a very unique tone – it's full and expressive but you can still effortlessly sweep up into your upper register. How did you develop your style?
Thank you! Well I think singing is a continuous process and each day you learn more and realize that you have to keep improving. I began to sing when I was very little and it's a matter of time to gain self confidence, to know your own voice and begin to play with it trying to find your own sound. Something that has helped me a lot to find my own style is to try not to imitate anybody, just explore my voice and follow my own path. Of course, taking singing classes is always a good thing. For me, it has been important to have a vocal coach that can help me identify my weaknesses and strengths to keep growing.
How tough is it to stand out in the growing legions of female metal vocalists?
It's rather hard since there are tons of female metal vocalists all around the world and also because we come from a country that is not part of Europe or the U.S. where you have the main scene for this kind of music. But the most important thing is to know what you want to achieve and focus on it. Try not to compare yourself to anybody else and follow your own path.
Some of the most original sounding female-fronted metal these days is coming out of South America. It could just be something in the water but then again maybe the kids drinking up metal for years are finally putting together their own bands. What do you think?
The South American metal scene has been growing constantly in the last decades and has a huge fan base. It's interesting how before, we received music from Europe and the U.S. constantly but we didn't have the chance to expose our music internationally. Before globalization, the musical projects from the region were pretty much isolated from the international scene and it was almost impossible to think about exporting your music outside your country. Now we have these great tools and people from all around the world have the chance to know more metal bands from South America. There are a lot of great bands ready to be heard and show their music to the world.
Are there any other South American female-fronted metal bands just hovering under the radar we should prepare for?
Of course, I can tell you about great bands like Impromtus Ad Mortem, Rhyme of Tears and Fractal Flesh from Colombia, Hamadria and Yaguarheim from Peru, Blood Parade from Argentina, Six Magics from Chile… well there are a lot more!!!
South American fans are some of the most rabid metal fans of all. What is the South American perspective on metal? Is any of it reflected in your music?
As I was saying before we have had a lot of musical influence from Europe and the U.S. and that factor certainly has influenced the sound of South American Metal but also there is something that is very particular in all the region and that is the vast importance of Latin roots in our culture and I think that is something that even unconsciously influences the way we are and how we express that in music. Latin people are very passionate about life, very expressive and I'm pretty sure you can feel that in all the music that comes from South America. Also, metal music has a huge fan base that keeps growing , which means that in the future the importance of South American metal in the international scene is going to be bigger.
What are your touring plans for the summer? Are you staying in South America or will you head to the north end of the continent or jump the ocean into Europe?
Actually next week we will fly to Argentina to play some shows in different cities of the country which is going to be a great experience, because it is the first time that we will play outside Colombia. And of course if somebody invites us to go to Europe and play then we would love to come!
Links
MySpace * ReverbNation * Facebook * Twitter
Latest Multimedia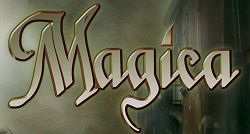 Interview by Robin Stryker
Founded in 2002 by guitarist Bodan Costea, Romanian melodic power metal band Magica has an impressive five full-length albums under their belts. Femme Metal chatted with vocalist Ana Mladinovici to learn more about the band's latest release, "Dark Diary" (AFM Records 2010).
Hello, Ana! Would you start off by telling us about Magica's new album, "Dark Diary"?
Hello there! In my opinion, "Dark Diary" is our best material so far and also my favourite one. The songs are very powerful, and the new sound helps the songs a lot and makes this material way better than the others albums.
This is the band's third release with AFM Records, a major German label. Is the partnership between Magica and AFM working out well for you so far?
The partnership with AFM it's a good one. They have a very good distribution and I hope they are happy with Magica's sellings since now. We still hope for a big European tour next year…who knows ?
Magica's earlier albums have a strong fantasy theme running throughout them – for example, "Scroll of the Stone" (2002) which told the story of Princess Alma and "Wolves & Witches" (2008) which was inspired by Romanian folklore. Does the new album have an over-arching theme?
The lyrics for this album walk hand-in-hand with the actual "Dark Diary" written by Ioana Dorojan, a diary of a teenage girl lost in the struggle with the ruthless society and dogmatic ways of thinking. It is kind of a concept album and we are very proud of it.
I was surprised (and excited) to see that the Amazon mp3 version of "Dark Diary" includes an 11-minute audiobook called "The Dark Diary". Can you tell us more about the audio-book and how Magica came up with the idea of adding a spoken-language track?
We were talking with Nils Wasko of AFM Records and we were searching for ways to fit the whole text of the diary into the booklet. At some point, Nils came up with the idea: what if we record an extra bonus track with someone reading the actual diary? It would be something like an audiobook. We thought the idea is awesome and so we asked Hilda Heidel, our drummer's sister, to be the storyteller.
I absolutely adore "Release My Demons" from start to finish. Which song really gets your blood pumping when you sing it?
It is so hard to tell…. maybe "Anywhere but Home" because it was written in a very hard period of my life and I'm very into it.
The limited edition digi-pack includes a cover of Running Wild's "Victory". Why did Magica pick this song for the bonus track?
It was also a choice of the label. The song was recorded a few months in advance because it was included on a Running Wild tribute album. So AFM considered that it would be cool to add this as a bonus track.
Magica has made some evocative music videos. If you had an unlimited budget, what track from "Dark Diary" would you pick, and what would your perfect video look like?
Unlimited budget? Wow! That would be great! "Anywhere but Home" that's the track for sure. It would be shot in as many locations as possible — for example, in front of the great Sphinx, on board of a shuttle launched for the Moon, ridding The Great Wall of China, or diving in the abyss in search of Atlantis maybe. Hehehe, I could come up with a ton of ideas. The problem remains that big IF you put in front of your question.
It seems like Magica's sound evolved from symphonic metal to power metal on the "Wolves & Witches" album, with guitars taking a more prominent place. What are the biggest differences between that album and "Dark Diary"? What genre or genres is Magica's new album closest to no w?
Bogdan (guitars) likes to call it melodic power metal. On "Dark Diary" we pushed the keyboards even more in the background just to make some more room for metal. The guys in the band are not so big fans of groups that center all the melody on a keyboard arrangement while the guitars are simply doing a rhythm job. There is a probability that Magica will become more and more aggressive as time passes by.
With five full-length albums in less than eight years, the band has been impressively prolific, when many bands struggle to release a new album every two to three years. How does Magica manage to keep up that pace while still offering something new with each album?
An answer could be that other bands are busy with touring while Magica, being so far from the heart of the metal stage (East Europe), does not have all opportunities that a German band has for example. Another answer could be that both me and Bogdan work in musical related environments.
What was the song-writing process like for "Dark Diary"? Was it a team effort, or is Bogdan Costea (guitar) still the mastermind behind the music?
Bogdan did basically all the work.
You and Bogdan have been musical partners for more than a decade – first as members of Interitus Dei and then, beginning in 2002, as original members of Magica. Why has your collaboration stood the test of time?
We are both very dedicated to metal, we are serious persons who will always respect their promises and we like more or less the same genre of metal.
Would you tell us a little bit more about the newer members of Magica?
Sorin, the bass player, is a funny guy that we knew from a long time back as a friend and a member of another band from our city. He works as a safety officer on a deep sea oil drilling platform. Hertz, our drummer, is a very active dude with very much work power, a guy that you can count on when it matters. Mostly he works as a techie for live shows. Finally the newest addition, Bogdan-Ionut, filled the spot of rhythm guitar. He is a lawyer who promises that the things will get even more heavy metal than before.
With your effortless shifts between mid-range and soprano vocals, it certainly sounds as though you have had classical training. What is your musical background?
Indeed I have graduated from a musical University but lately I do not like to mention that anymore as it has become more and more a cliche thing. Almost all female metal singers brag about being classically trained.
"Dark Diary" has quite a polished sound with the vocals and each instrument standing out distinctly. What role did Ronny Milianowicz (mixing) and Jens Bogren (mastering) have in shaping the album's ultimate sound? Why did Magica bring these guys on board for mixing and mastering duties?
Ronny Milianowicz did all the work (mixing and mastering) under the guidance of Jens. Initially, Mr. Bogren was supposed to do the mastering but it turned out that he was in the impossibility to work on our material in the period of time set by our label because he was busy with many other projects booked in advance. We chose Ronny because he had a big experience as a sound engineer, having worked with big names as Sinergy, Hammerfall, Paradise Lost, Amon Amarth and many more. We also liked him as a person, talking to him on the internet.
Is the album everything you hoped it would be?
99%
Does Magica have a special dream, whether it is playing alongside one of your musical heroes or performing at a particular venue?
Every band dreams about playing alongside their idols. For me, it would be great to sing in a duet with Roy Khan of Kamelot but I'm pretty sure that the other members will have very different ideas and choices.
What are the band's plans for the remainder of 2010? Might we be able to see Magica live soon?
For the moment the band is taking a couple of months break for me to recover after a surgical intervention on my thyroid.
Thank you so much for talking with us, Ana! Do you have any parting words for your fans at Femme Metal?
Thanks for the interview, feel free to visit www.metalmagica.ro and www.myspace.com/magicaband. Stay metal!
Links
Latest Multimedia
Label : Black Widow Records
Review by Tony Cannella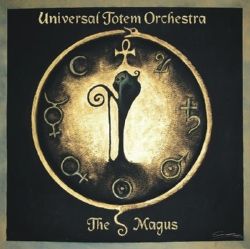 Italy's Universal Totem Orchestra is a strange Progressive, Jazz/Fusion and Rock Ensemble. Their new album is called "The Magus" and was released in 2008. According to the UTO official web site, "The Magus" completes a trilogy ("Hidden Opera" and "Rituale Alieno" are the first two parts), dedicated to Human Alienation; from the most esoteric state to the most psychal complex one, crossing extreme forms of analysis and autoanalysis. After listening to "The Magus" and taking it all in, all I can say is, wow! Universal Totem Orchestra is one band that has absolutely no restraints when it comes to their music, zero, none. On "The Magus" anything goes. Even though there are only 6-songs on "The Magus", the whole thing clocks in at a whopping 80-minute long. The 19-minute quirky opener, "De Astrologia" really sets the tempo and vibe. Next is the 17 and-a-half minute "Coerenza Delle Percentuali". This is a great track the features some cool female opera vocals from Ana Torres Fraile. "Ato Paradime" (16-minutes long) and the closing track "Vento Madre" (over 13-minutes long) are two more highlights. UTO are seriously one of the most unique bands I have heard in a long time. Because the songs are so long there is ample opportunity given to the musicians to shine and the songs travel down many different paths throughout the course of a single song. Whether you like UTO or you don't, there is no denying the musicianship and the sheer uniqueness that this band displays on "The Magus". I don't know if I could recommend this band to the majority of my metal loving brethren, but for those who enjoy a bit of the adventurous when it come to music, and wouldn't mind checking out a band that dares to think out of the box, than this is one band that deserves a listen.
Rating – 82/100
Tracklist
De Astrologia
Coerenza Delle Percentuali
Les Plantes Magiques
Ato Paradime
Mors, Ultima Linea Rerum
Vento Madre
Line Up
Ana Torres Fraile – Vocals
Fabrizzio Mattuzzi – Keyboards
Antonio Fedeli – Saxophones
Yanik L. Andreatta – Bass
Uto G. Golin – Drums
Links
6 color styles available:

Style switcher only on this demo version. Theme styles can be changed from Options page.