Browsing articles tagged with " artist"
Label: Artist Station Records
Review by Tony Cannella
With their debut album "Euphobia", the German progressive metal outfit Eyevory came completely out of the blue and well, came as a bit of a surprise. And I mean that in the best way possible. Eyevory offers up an eclectic array of songs and are not afraid to veer away from the prog genre from time to time. I have always said that doing this gig allows me to experience great music that normally I would (unfortunately) not get to hear. I can't think of a better example than Eyevory.
With the level of musicianship and writing it is hard to believe that "Euphobia" is a debut album, I mean where do you go from here? Okay, that may be a question for another day, but for today Eyevory should be very proud of "Euphobia". Eyevory features two female lead singers in their ranks. Continue reading »
Label: Kranky
Review by Alessandra Cognetta
Christina Vantzou is a composer, artist and video-maker from Brussels, Belgium. "No2" is her second album in collaboration with the Magik*Magik Orchestra and her music is described as "minimal ambient post-classical". She composes all her music and, perhaps thanks to her background in visual arts, the result is a stunning, evocative work. The song titles are the only elements the listener has to infer any kind of meaning. This creates a sense of mystery and gives the listener an active role in interpreting the music. The ensemble of musicians has also been extended with the addition of bassoon and oboe, a much welcomed addition. It's an album than delivers whether you listen passively, as is usually the case with atmospheric music, or attentively. Each song has its own identity and, under the surface, has a variety of emotions to convey. Continue reading »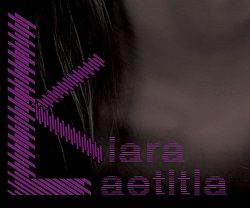 Interview by Miriam C.
It's time for the Italian artist Kiara Laetitia, mainly know as the former vocalist of the symphonic power metallers Skylark, to write another chapter of her artistic life. With her debut EP "Fight Now" she inaugurates a  brand new start that can only be shining for her future. Discover with us what Virgin Steele's mainman Mr.De Feis has helped in this rebirth!
Hi Kiara, first of all how are you?? I'm really honoured to speak with you!
Hi Miriam! I'm great thanks! And thanks for this interview, pleasure it's mine!
Let's start, so recently, after being for 8 years the lead vocalist of the Italian power/symphonic metal band Skylark, you have decided to go solo and release the EP "Fight Now". What you can say about its genesis? When you have started to compose the lyrics for this release?
Well, I've always had the idea of a solo project, a parallel project to Skylark, but then I had so much going on with the band that I never found the time to sit down and write some material. Continue reading »
Interview by Miriam Cadoni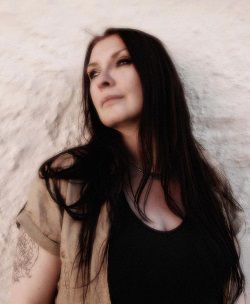 I must thank a dear friend of mind that some years ago introduced me to this particular musical genre [ the neoclassical/ambient genre] and consequently make me adore some of its important acts such Dark Sancuary, Dead Can Dance, Die Verbannten Kinder Evas & Dargaard. Today I've the pleasure to speak about Sweden's Arcana, that along the mentioned bands, represents one of the  most expert ensamble since their long career (their first release is to date is in 1996). In particular, I've contacted Cecilia Bjärgö, one of the singers and Peter's wife [the mastermind behind Arcana], for an interesting interview about their latest album "As Bright as a Thousand Suns" and some updates.
Dear Cecilia, first of all thanks so much for this interview! I hope that everything is ok with your personal life and work…
Hi Miriam=) I am fine, thank you. I am in the middle of changing apartment though, and that takes its time. Dust everywhere, cardboard boxes everywhere, stuff everywhere… and I am having such a hard time throwing away things;) Continue reading »
Independent Release
Review by Luisa Mercier
Phildel is one of those rare artists in whom musical talent is complemented by an imagery of equal beauty. I stumbled upon her by mere chance through Facebook, and loved her since the first listen to "Storm Song" and after watching the captivating, dreamy and classy video that matches the song.
The pastel colours, the evocative, highly symbolic images are expression of a beautiful mind.
The song, at the beginning, reminded me of Enya and goes on, soft and haunting, but catchy and elegant at the same time. Her vocals are thin, airy, perfect in this context. Also the lyrics are very poetic, so can you ask for more? Go, run on YouTube and love it. In this EP there are two more songs, each accompanied by a video. I have guessed that actually all three videos might be connected to each other in some way, also thanks to what seems to me the same location: the sea, the field with red poppies, the mask. All is very meaningful and striking, you can see that she really thought about it. Continue reading »
6 color styles available:

Style switcher only on this demo version. Theme styles can be changed from Options page.