Browsing articles tagged with " band"
Label: Manalive Records
Review by Luisa Mercier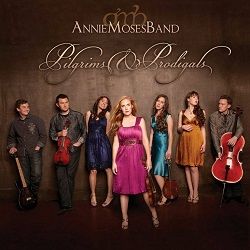 The Annie Moses Band hails from Tennessee and it is the brainchild of Annie, one of the Wolaver brothers and sisters that named the group after their grandmother that, even though poor, prioritized her children musical education, giving then birth to this next generation of musicians. The band has Christian roots, but their musical influences are very diverse and take from jazz, classical, folk, blues and bluegrass tradition as you can already hear in the opener "Poor Wayfaring Pilgrim" with an amazing string section. The band is extremely talented and musically educated and you can also hear that there is a lot of passion. They reminded me of Delta Rae, but more trained and with a more pop and less wild attitude. Continue reading »
Live Report and Photo by Vinnie Johnson
Edge of Paradise, heavy metal band from California stormed through Seattle WA this past Saturday, April 27th and they marked their presence. I've discovered Edge of Paradise a few months ago when they released their single, "Break Away". I was curious to find out weather they are just another female fronted act or a band to watch, and they are definitely the latter. With solid and refreshing material and phenomenal musicianship, Edge of Paradise is no band to take lightly. Continue reading »
Label : Matador Records
Review by Davide Torresan
I have to confess that I have never heard of this band. From the name I was expecting a Spanish group, and definitely not a metal one. Searching around to find some informations, I discovered that Yo La Tengo (the abbreviation is YLT) is an alternative rock band and it's fairly well known. This American group is founded in 1989 and since 1992 the line-up has consisted of Ira Kaplan (guitar, piano, vocals), Georgia Hubley (drum, piano, vocals) and James McNew (bass, vocals). I was saying alternative rock…well, YLT is considered among the most important representatives of the American alternative rock scene of the 90s. In more than 10 years they have been able to blend many musical influences, from pop music to rock, with violin and sax inserts too.
This one is an unusual instrument in this genre, isn't it? "Fade" is their 13th album and its sound slightly differs from their previous work, "Popular Songs". In this one the electric guitar was present in each song, but in "Fade" it is almost gone. You feel strongly this absence. Indeed it seems like something is missing in these songs. There's a lack of rhythm though the album's atmospheres are soothing because of the beautiful voices of Ira and Georgia. There are no drum's accelerations, the classical guitar and bass strings are softly plucked. They call it dream pop. Continue reading »
Interview by Vard Aman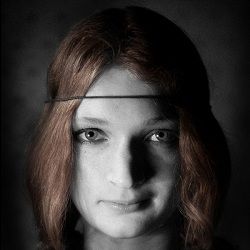 Near Manaus in Brazil the dark clear Rio Negro joins the muddy Amazon and the water from two rivers flow beside one another without mixing, distinctly separate for a distance of about 6 km in the same river bed. It is known as the "Meeting of Water", and such an unusual natural phenomenon has made it one of the main tourist attractions in Manaus. In Moscow, Russia, the beautiful melodic vocals of Slavic Folk joins the heavy, powerful guitars; pounding drums; and electronic elements of Industrial / Industrial Metal without mixing, distinctly separate from each other in the same band, and throughout an entire album and 3 track maxi-single. They are known as Risha, and such an unusual and unique blend has made them one of the hottest new prospects around. I spoke to two of those responsible: vocalist and bassist, Rishafox (also known as Risha, and sometimes, on the odd occasion, as Irina Lvova), and guitarist and programmer, Andrey Ostrav.
Hi, welcome to FMW. Nice to be able to talk to you!
Risha & Ostrav:  Zdravstvujte!
So, how did the three of you meet and when did you decide to start Risha?
Risha: We met a long ago. I was 17 then and it was probably my first time on stage, exactly with the musicians who play in Risha now. After that we were scattered about different music projects but 2 years ago we met again. I and Ostrav have created the idea of Risha and Alex, the drummer, joined us thereafter.
Tell us a little about your musical background, previous bands, and your session work.
Risha: Oh… During my not-that-long rock'n'roll life I played with about 20 bands, went on a European tour with Arkona, performed at big venues in Moscow, St. Petersburg and other cities, as well as in small underground clubs all over Russia. I always played in bands that differed a lot by style.
Оstrav: For about 8 years with the drummer Sasha we made part of one of the cult Russian industrial gothic bands of the 00′s – Deform. We toured over our endless country from side to side, shared stage with famous Russian and foreign bands like Korn, Papa Roach, Marilyn Manson, Eisbrecher, Deathstars, etc. This was fantastic! Continue reading »
Upon Wings is proud to announce the release of new EP, "Afterlife", featuring guest vocals and production from Brett Hestla (Ex-Creed, Dark New Day). "Afterlife" is scheduled for a March 5th release on Sword of the Spirit Records LLC.
Rock and metal fans will recognize plenty of names on "Afterlife". Kid Rock recording engineer and Grammy-nominated mixing engineer Glenn Brown mastered the single, while Brett Hestla (ex-Creed, Dark New Day) provided guest vocals and production talents. More metal assistance for the upcoming EP came from producer and guitarist Kevin Jardine, best known as the guitarist of Canadian nu metal giants Slaves on Dope, formerly on Ozzy and Sharon Osbourne's Divine Recordings label. Drummer Peter Tzaferis also contributed to the EP. Continue reading »
6 color styles available:

Style switcher only on this demo version. Theme styles can be changed from Options page.