Browsing articles tagged with " blast"
Label: Nuclear Blast
Review by Tony Cannella
On his debut solo album, Nightwish keyboardist Tuomas Holopainen has created a concept album based around the graphic novel "The Life and Times of Scrooge McDuck"! According to Mr. Holopainen this project was 14 years in the making and written during his downtime from Nightwish.
Granted Scrooge McDuck may not be a very metal topic to tackle, but "The Life and Times…" isn't really a metal album… so there! "…Scrooge" features 10-songs and almost an hour worth of symphonic, classically influenced music with folk and cinematic influences as well – with the album artwork done by the book's author Don Rosa. There are several guest musicians, including four singers: Alan Reid, Johanna Kurkela, Johanna Iivanainen & Tony Kakko. Continue reading »
Interview by Crix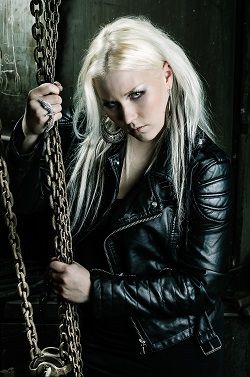 Battle Beast
is a heavy metal band from Finland, with their last self-title album we have had the confirm that everything works well in this band. They describe themselves as a band that stands for everything that is good and pure in metal music – crunching riffs, high screams, blistering solos and strong choruses. Really one of the most energic band I've ever seen live. We have the opportunity to interview with the beautifull and talented singer Noora.
Hey Noora,welcome to Femme Metal Webzine! It's really a pleasure have you here!
Thank you very much.
For the readers that don't know Battle Beast, can you please introduce the band and give us some biographical hints?
Well, I'm Noora and I came in this band a little bit over a year ago after the previous singer left the band unexpectedly and it's been the best time of my life. Continue reading »

Interview trascribed by Heathen
Questions by Miriam "NocturnalConcerto"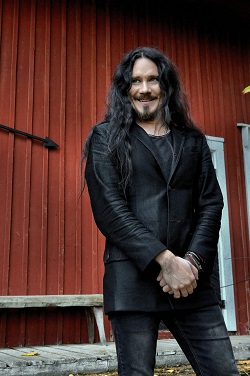 Tuomas Holopainen goes solo, no, don't you worry, the Maestro is not disbanding Nightwish (at least for now) but he has taken a nice musical detour for fulfilling one of his dream: composing and releasing a soundtrack based on one of his favourite Disney characters, Roope-Setä , known internationally as Scrooge McDuck.
Do you remember the moment, when you got the book – "The Life and times of Scrooge McDuck" – and read it the first time?
It would have been right after the release in 1995, 1996, but some of those stories were already been published in the finnish 'Duck' magazine beforehand so I read those, but for the first time, when I read all the chapters in chronological order, that would have been 1996, I think. But three years later it was in the fall of 1999 I had the original idea to paint the story with music one day. And actually the first person I have talked about this was Tony Kakko, from Sonata Arctica, because he is an equally big Don Rosa fan as I am. He said " Yeah, that's a really cool idea, if you ever do that please ask me to join it". That has happened now. Continue reading »
Interview by Laura Medina
Dutch Symphonic Death Metal band MaYaN will be releasing their follow-up album to 2012's "Quarterpast," with their heaviest, extreme to date album,"Antagonise" that is due out on Jan 31 (EU), Feb 3 (UK) & Feb 4, 2014 (US) via Nuclear Blast Records. Founded by Guitarist/vocalist Mark Jansen (Epica), Keyboardist Jack Driessen (Former After Forever) and Guitarist Frank Schiphorst (Former Symmetry) in 2010, MaYaN combines two types of music elements: Symphonic and death metal. If you could describe MaYaN and the upcoming release of "Antagonise" it would be BRUTAL! I got the pleasure and honor to chat with Frank to discuss the upcoming release of "Antagonise", MaYaN's future tour plans, what fans can expect at their CD release parties in the Netherlands and what was it like sharing the stage with famous musicians from all types of metal at the Christmas Metal Symphony concerts. Stay tuned here at Femme Metal Webzine to see what else Frank had to say in our little chat.  Who's ready for the year of MaYaN?!!
Continue reading »
Label: Nuclear Blast
Review by Matteo Bussotti
I noticed a recent thread, the comeback of old school rock. Away from all the digital evolutions, the synth supremacy, the electro-kingdom, many bands have rediscovered their blues roots, the origins of rock, and decided to make some old time music, sume pure, powerful, blues-rock. Oh, well…great! Simply great! Especially when the results are this good, I'm always thrilled to discover new "old" bands, like Blues Pills (And I guess you could easily imagine the genre they play by their name, apart from the fact that I gave it away in the intro.)
"Devil Man" is the title of the EP, and it's only 4-song-long, but it's enough to get a taste of Blues Pills' sound. I must say the band really carefully crafted their songs, everything feels really in the right place and with the perfect sound. Continue reading »
6 color styles available:

Style switcher only on this demo version. Theme styles can be changed from Options page.