Browsing articles tagged with " blast"
Label: Nuclear Blast
Review by Alessandra Cognetta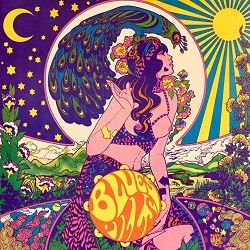 Blues Pills's self-titled debut album is a journey through time. The band manages to incorporate and mix together soul, blues and rock'n'roll to deliver an incredibly energetic performance where everything is in the right place.
The first track, "High Class Woman", is also the first single and it introduces all the main elements of the band's sound, from Elin Larsson's amazingly incisive voice to the fine guitarwork of Dorian Sorriaux. Blues Pills shifts from standard paces to surprising progressions, like the noteworthy half-ballad "Black Smoke". "River" is a more pensive, almost melancholic song, that shows the band's ability to portray different moods. The album features previously released songs, like "Devil Man", or rearrangements from older works. Continue reading »
Label: Nuclear Blast Records
Review by Luisa Mercier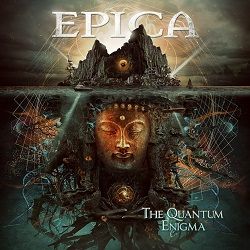 First of all, let me start confessing a secret: I really liked Epica's previous record "Requiem for The Indifferent", but along the years it showed that it was far from from being perfect. I must say that I was not satisfied production wise, which to me sounded a bit dull and not very warm. In addition to this, the record was quite difficult to listen start to finish because of the intricate song structure. The tracks are very good if you listen to them individually, but it is quite hard to get to the end of the whole album without taking a break. Well, forget all of this in "The Quantum Enigma". As promised by the band, a new age started after the ten year celebration show last year in the Netherlands, which was released as "Retrospect", their first true live DVD. Continue reading »
Label: Nuclear Blast
Review by Tony Cannella
Blues Pills is a Swedish, French and American combo who plays blues based hard rock. They are currently signed to Nuclear Blast and they are certainly not a band you would associate with the label. Instead of the out and out metal-ness that we have come to expect, know and love about the Nuclear Blast label, Blues Pills provides a nice departure with a more basic blues rock style. They have already released one EP entitled "Devil Man" and now they return with EP number two. "Live at Rockpalast" presents the listener with 4-songs and 15-minutes of the band live on the famous German rock program.
The rocking instrumental "In the Beginning" starts us off and then gives way to the cocky swagger of "Black Smoke". Continue reading »
Interview by Miriam C.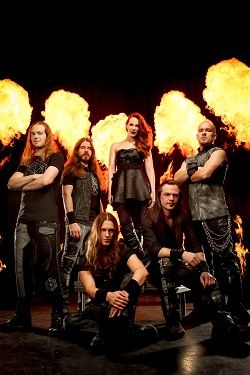 Although we haven't still have had the chance to give a thorough listen to this fantastic (at least we presume so) album, we asked Epica's  Mark Jansen to introduce us this brand new opus called "The Quantum Enigma" in his own words. We're sure of one thing:  TQE will be the breakout album for Epica. Discover something more about this new work in the following Q &R!
Would you mind telling us something more about how "The Quantum Enigma" was devoloped? When you have started to draft out the first ideas for this album?
The first ideas emerged 2 years ago when we started writing songs for the album. When we had enough songs we sat together with producer Joost van den Broek and selected the best songs. Still a quite big amount of songs (18). After the selection we did rehearse those songs and jammed a bit in order to make them better. We worked very hard on the final details with the whole band and Joost, this effort resulted in improved compositions. We also worked on the sound of the bass, guitars and drums. We have tested several amps and tried out multiple combinations in order to find the best possible sound. Continue reading »
Label: Nuclear Blast
Review by Tony Cannella
On his debut solo album, Nightwish keyboardist Tuomas Holopainen has created a concept album based around the graphic novel "The Life and Times of Scrooge McDuck"! According to Mr. Holopainen this project was 14 years in the making and written during his downtime from Nightwish.
Granted Scrooge McDuck may not be a very metal topic to tackle, but "The Life and Times…" isn't really a metal album… so there! "…Scrooge" features 10-songs and almost an hour worth of symphonic, classically influenced music with folk and cinematic influences as well – with the album artwork done by the book's author Don Rosa. There are several guest musicians, including four singers: Alan Reid, Johanna Kurkela, Johanna Iivanainen & Tony Kakko. Continue reading »
6 color styles available:

Style switcher only on this demo version. Theme styles can be changed from Options page.
Archives
Calendar
August 2014
M
T
W
T
F
S
S
« Jul
1
2
3
4
5
6
7
8
9
10
11
12
13
14
15
16
17
18
19
20
21
22
23
24
25
26
27
28
29
30
31