Browsing articles tagged with " blast"
Label: Nuclear Blast
Review by Tony Cannella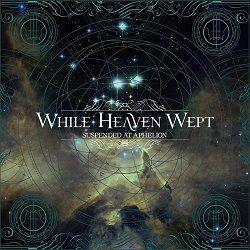 From Virginia, While Heaven Wept has existed since 1991. As they have done throughout their career, their 5th album "Suspended At Aphelion" merges different genres and influences to create an open canvas with a lot of scope and depth.
I love progressive music, especially progressive metal, but even I have to admit that it can be a crapshoot. There are a lot of cool bands out there in the genre and While Heaven Wept is one of the better ones I've heard in recent years. Of course to label them as a strictly progressive would be short sighted, they also incorporate other elements from the metal spectrum. "Suspended At Aphelion" features guest spots from guitarist Victor Arduini a founding member of the great Connecticut progressive metal band Fates Warning and drummer Mark Zonder formerly of Fates Warning and formerly and currently of Warlord. Continue reading »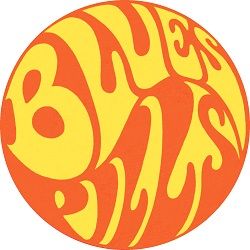 Interview by Alessandra Cognetta and Miriam C.
Intro by Alessandra Cognetta
Having the chance to speak directly with an artist is always an incredible experience. You get to see the essence of their music through their personality in ways that a written interview is not able to provide. This time I got to chat with Elin Larsson, the lovely and cheerful vocalist from Blues Pills, an international band whose style is a mix of psychedelic rock, blues and soul. They started making music back in circa 2011 and have just released their first album through Nuclear Blast. Blues Pills has already grown a lot and shows great potential to grow even more. Their debut album is inconfutable evidence of this, as is their relentless energy on stage. Read below for a nice, in-depth conversation about music, recording methods, unexpected accents, art and optimism.
Hi Elin! First of all, nice to meet you and welcome to Femme Metal Webzine. How are you?
Hi! I'm doing good. It's pretty warm here in Sweden, unusually warm, but I'm just enjoying it because I don't know how long it's gonna last! Continue reading »
Label: Nuclear Blast Records
Review by Tony Cannella
When it comes to Celtic influenced Folk metal, Switzerland's Eluveitie have to be considered one of the best, most influencial – and biggest of the genre. With their new album "Origins" the band has done nothing to dissuade their loyal and growing fan base.
The narrative opening intro "Origins" kicks things off and segues into "The Nameless". The songs range from mosh worthy frenzied numbers to beautiful Celtic influenced pieces. There can be no denying that Eluveitie are at the top of their game and in their prime, as songs like "From Darkness", "Celtos", "King" and "Inception" indicate. The song "The Call of the Mountains" is a huge highlight which sees female vocalist Anna Murphy showing her singing skills. Of all the songs, this is the most different on "Origins" and has a ton of mainstream potential. Continue reading »
Label: Nuclear Blast
Review by Alessandra Cognetta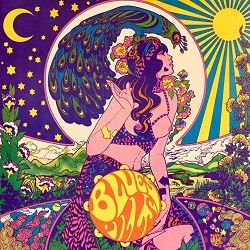 Blues Pills's self-titled debut album is a journey through time. The band manages to incorporate and mix together soul, blues and rock'n'roll to deliver an incredibly energetic performance where everything is in the right place.
The first track, "High Class Woman", is also the first single and it introduces all the main elements of the band's sound, from Elin Larsson's amazingly incisive voice to the fine guitarwork of Dorian Sorriaux. Blues Pills shifts from standard paces to surprising progressions, like the noteworthy half-ballad "Black Smoke". "River" is a more pensive, almost melancholic song, that shows the band's ability to portray different moods. The album features previously released songs, like "Devil Man", or rearrangements from older works. Continue reading »
Label: Nuclear Blast Records
Review by Luisa Mercier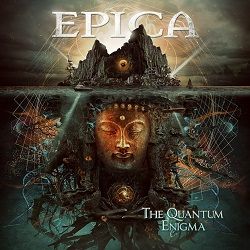 First of all, let me start confessing a secret: I really liked Epica's previous record "Requiem for The Indifferent", but along the years it showed that it was far from from being perfect. I must say that I was not satisfied production wise, which to me sounded a bit dull and not very warm. In addition to this, the record was quite difficult to listen start to finish because of the intricate song structure. The tracks are very good if you listen to them individually, but it is quite hard to get to the end of the whole album without taking a break. Well, forget all of this in "The Quantum Enigma". As promised by the band, a new age started after the ten year celebration show last year in the Netherlands, which was released as "Retrospect", their first true live DVD. Continue reading »
6 color styles available:

Style switcher only on this demo version. Theme styles can be changed from Options page.
Archives