Browsing articles tagged with " blast"
Label: Nuclear Blast Records
Review by Warren Mayocchi
This is exciting, new music from a one of the pioneers of modern symphonic metal. Here is the second album from Luca Turilli's Rhapsody showing why they like to be called cinematic metal nowadays. Cinematic on this album means that the the symphonic elements are expressed more extremely, that on occasion you can imagine the songs being taken from the soundtrack of a bombastic musical, that there are tributes to products of the cinema. Vocals tend toward the operatic with clean male and female solo voices, choirs, and occasional spoken phrases.
When it succeeds the album is brilliant. The opening of "Anahata" reminds me of the Star Trek theme before the song boldly seeks out new stylistic frontiers. It is an extremely interesting song with many musical changes and it is my favourite track. "One Ring to Rule Them All" begins with a Gollum-like voice that returns mid-song with a call to "my precious". Continue reading »
Label: Nuclear Blast Records
Review by Alysha Hayden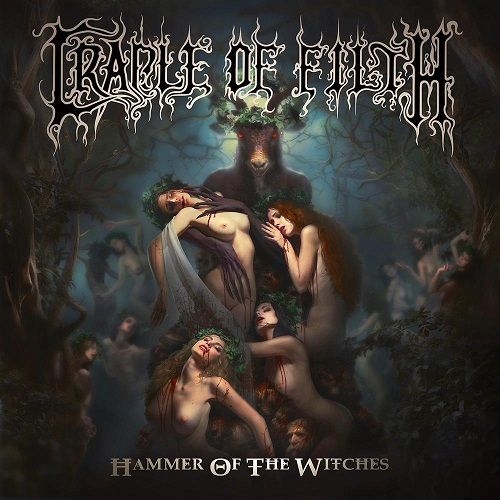 Cradle of Filth are an English extreme gothic metal band from Suffolk with Dani Filth out front on vocals, Richard Shaw and Ashok on guitar, Daniel Firth on bass, Martin Skaroupka drums and Lindsay Schoolcraft rounds the band out on keys and female vocals. "Hammer of the Witches" opens by taking the listener for a melodic jaunt through a gothic circus sideshow on its way through the trees to the inner workings of the coven that is this album. The cover was crafted by the talented Latvian artist, Arthur Berzinsh and is breathtakingly detailed. Arthur has captured the tone and themes of this album in a way only he can. Arriving at the witches circle, "Yours Immortally" unleashes the extreme metal sound we're so used to from Cradle of Filth with Dani Filth leading the rite. By track five, "Blackest Magick in Practice", I was in love and ready for sacrifice. Continue reading »
Label: Nuclear Blast Records
Review by Tony Cannella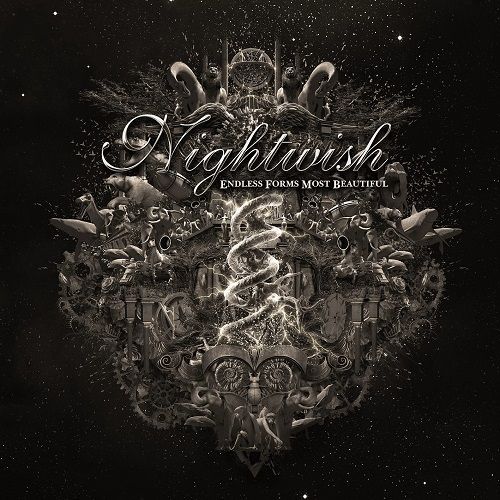 "Endless Forms Most Beautiful" is the long, eagerly awaited return of the Finnish/Dutch symphonic metal legends Nightwish, and their return is mostly triumphant. "EFMB" marks the studio recording debut of vocalist Floor Jansen and that in and of itself is a big deal. Beyond that, Nightwish has released an album that maintains what the band has been about since their inception all those years ago.
"Endless Forms Most Beautiful" features 11-songs and 80-minutes worth of solid material. After a brief spoken word intro to the opening track, "Shudder Before the Beautiful" kicks in and is classic Nightwish. This is a song with equal bits of crunchy heaviness combined with the bands symphonic metal arrangements, choirs, and… then there is Floor Jansen's amazing vocals. She is simply one of the best singers on the planet, in my opinion. Continue reading »
Label: Nuclear Blast
Review by Tony Cannella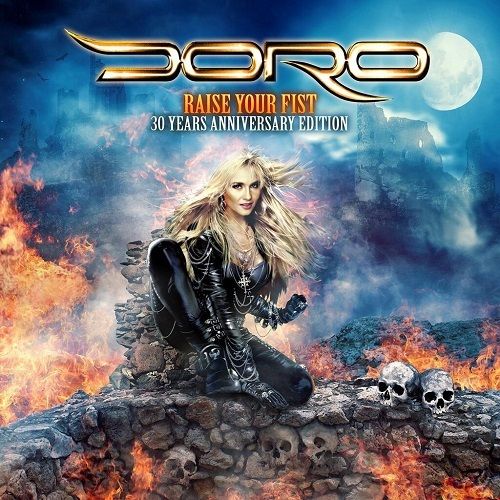 The latest studio album from the reigning metal queen Doro Pesch "Raise Your Fist" was released back in 2012. Time flies… It seems like it was only yesterday when this excellent album was unleashed on the world. To celebrate her 30th anniversary, the album has been re-released with a special bonus CD entitled "Powerful Passionate Favorites" which features rare covers, alternate version of songs and assorted other goodies.
Since the original "Raise Your Fist" album was released in 2012, there is probably no need to go into it at this point. Suffice it to say, it's still pretty damn good, so fans old and new should check it out if you haven't done so already. The bonus CD on this one "Powerful Passionate Favorites" is a pretty cool collection in its own right. Continue reading »
Label: Nuclear Blast
Review by CriX
The Finnish band Battle Beast is back with a brand new album called "Unholy Savior" and if the previous albums ("Steel" and "Battle Beast") helped them forge their path into the metal panorama and get appreciated by the heavy metal audience, this latest release will only confirm that Battle Beast is, nowadays, one of the best bands on the scene.
But without further ado, let's start with the opener "Lionheart", which is a powerful song in where you can listen to the guitar and the keyboards alternate with a steady pace. It's a triumphant beginning that introduces us to the self-titled song and follows with "I Want the World… and Everything In It", where some killer solos take over during the whole song. Continue reading »
6 color styles available:

Style switcher only on this demo version. Theme styles can be changed from Options page.