Browsing articles tagged with " blood"
Label: Rise Above Records
Review by Alessandra Cognetta
Blood Ceremony is back with a new single, released in coincidence with their European tour as headliners, in May. "Let it Come Down" is comprised of two tracks, the homonymous single and an Iron Claw cover, "Loving You". The single is a limited edition vinyl and the tracks have been exclusively recorded for this occasion, making this piece a gem for long-time fans and collectors. The music is a compilation of Blood Ceremony's main elements. The first track is straightforward, groovy and with a really nice change of tempo right at the beginning. Alia O'Brien's voice is fitting for the band's sound, but her strongest contribution is her stunning work on the flute, able to switch seamlessly from folk tunes to Jethro Tull-like solos that really give a nice twist to their vintage hard rock style. Continue reading »
Independent Release
Review by Tony Cannella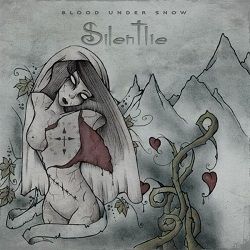 From Italy, the band SilentLie was formed in 2005 by vocalist Giorgia and guitarist Luigi. In 2007 they recorded the demo "Behind My Face". In addition to that they have recorded songs for various compilations and even had a song included on the soundtrack for the movie "Blood Sisters". Now the band returns with 5-song, 25-minute EP entitled, "Blood Under Snow". SilentLie has an affinity for writing solid melodic songs with a hard rock/heavy metal groove and "Blood Under Snow" is a testament to this fact.
The blazing out-of-the-box track "Regret" gets us off to a running start. I really like the vocals of Giorgia. I'm not sure what it is I like about her. Continue reading »
Label: Rise Above Records
Review by Matteo Bussotti
Starting from their over 15.000 likes on Facebook, you can sense from the beginning that Blood Ceremony are not a mediocre band, but really have something to say. They claim to have '70s fills, heavy riffs and paranoia-inducing riffs. And that's true. Unbelievably true. Among lots of "posers" bands, who claim to bring back the old sounds…Blood Ceremony simply delivers a "good old" sound. If I hadn't known this album was a new release, I'd have mistaken it for an original 70s release. We have heavy riffs, effects, flutes, it's like we're listening to Ian Anderson singing Black Sabbath with Ritchie Blackmore on guitar.
The result is, in my point of view, excellent. Excellent…if you like 70s music (but…who doesn't?). Continue reading »
Label : Century Media Records
Review by Tony Cannella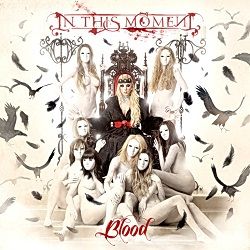 The American metalcore band In This Moment released their last album "A Star-Crossed Wasteland" two years ago. Since then the band has undergone a lot of changes, with vocalist Maria Brink and lead guitarist Chris Howarth the only remaining members from the previous band. Now they are back with perhaps their heaviest, most aggressive and adventurous albums to date titled "Blood".
The opening 2-minute intro "Rise With Me" is disarming. It has got an eery feel to it, but is just the calm before the storm as the band launches into "Blood". In This Moment have always done a great job in balancing melody with aggression and "Blood" is no different. Continue reading »
Independent Release
Review by Tony Cannella
Hailing from Sweden, the female fronted power metal band Zephyra released their debut demo "Behave" a few years ago. It was pretty average if you ask me. Their debut EP "First Blood" has just been released and it is well above average – in fact, I would say that it is pretty darn good and shows the progress this band has made since their demo.
The opener, "Undone" really gets the ball rolling with some classic style metal riffs. Lead vocalist Asa Netterbranf has two distinctive vocal styles which she shows off throughout the 24-minute EP. Her main style is a clean technique, but she also uses a growling style that is quite effective as well. "Loyalty" is next and comes crashing through before slowing down the tempo a bit and it turns into a moody mid-tempo metal track. "Are You Really Blessed" is another melodic track the type of which Zephyra does very well. Continue reading »
6 color styles available:

Style switcher only on this demo version. Theme styles can be changed from Options page.