Browsing articles tagged with " bussotti"
Label: Relapse Records
Review by Matteo Bussotti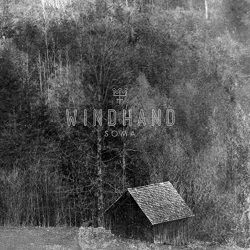 I've already reviewed Windhand, on the occasion of their split-EP with Cough. And I have to say my thoughts about this band haven't changed a bit. No, sorry, they have changed…in better.
"Soma" is clearly a doom metal album, with heavy distorted guitars, slow, defined rhythms, atmospheric, gloomy singing. The result will easily get your attention, and won't let it go for the whole album, even if it's long…more than one hour! Every song is 6 to 8 minutes long, and just when you thought you're through…here come the last two songs, with their 13 minutes length for the first one ( "Cassock" ), and…30 minutes for the second (and last) one, "Boleskine"! Continue reading »
Label: Rise Above Records/Metal Blade Records
Review by Matteo Bussotti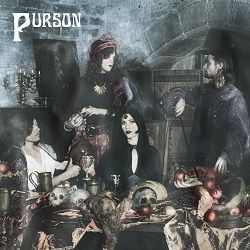 Have you ever heard of Baroque 'n' Roll? No? Then you don't know about Purson! This band from London really, really put out an excellent album. I don't know how else to define it. Of course, I'll say this from the beginning: for definition, Purson's sound is nothing new, so don't approach this album expecting to hear something that will make your head explode because you've never heard something like this before.
Instead, if you really love 60s and 70s psychedelic rock, you'll fall in love with this album immediately, I warn you. The thing I appreciated the most about "The Circle and the Blue Door" is that every song, every note, every nuance, every rhythm is crafted perfectly to recreate the sound from which Purson get their inspiration. It truly sounds like an album recorded in 1972 and discovered only today. You don't find much dedication in many bands these days, especially when they have to sound like a particular band, or genre. Continue reading »
Label: One Little Indian Records
Review by Matteo Bussotti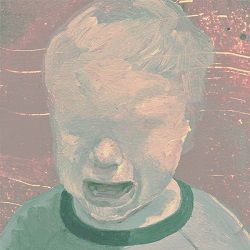 Can we consider "Samaris" as a folk album? I'm saying this because it seems like calm, haunting, relaxed but, in a certain sense, creepy sonorities are what distinguishes Iceland from the rest of the world. Is this kind of music (Do you know Sigur Ròs? You what I'm talking about then) becoming the voice of a nation? I hope so. I really, really hope so.
Samaris' sounds are beautiful, with a strong electronic component, and many ambient sounds which will get you in a relaxed mood and take you on a beautiful trip…full of dangers. There's a small "subtext" across the album: every song may seem harmless, but it gives the feeling that something bad is bound to happen. Like in a horror movie, you wait for something that's going to happen, but you don't know when it'll happen. The result is a beautiful feeling, which really draws you into the album, gently forcing you to listen closely to it. Continue reading »
Interview by Matteo Bussotti
"The Current", Midday Veil's latest album, is simply spectacular. Listen to it immediately! And, while you're listening to it, why not reading our interview with their excellent singer, Emily Pothast? So, let's read what this young, talented singer from Seattle has to say about her band, the meaning behind the album and much more!
Hi Emily, it's really an honor to have you here with us! My first question is kinda of an obvious one: are you excited for the release of your new album, seeing that you're receiving pretty much only positive reviews (and I'll add one more: I found "The Current" simply beautiful. Great job, to all of you)?
Aw, thank you so much! It's great that people seem to like the album, but mostly I'm just excited to finally have it out in the world. Continue reading »
Label: Tranlinguistic Other Records
Review by Matteo Bussotti
"The Current" is the latest release from the American, psychedelic band Midday Veil. And we all pretty much already figured it out already. Now, let's get down to business. This album is really intriguing. I, as a drummer, immediately noticed the strange tempos (they're not impossible tempos, but at lest they're not all the usual 4/4 ), which give the songs a strange, catchy vibe. The other instruments all add to the psychedelic atmosphere of this CD, making each song "full" (I can't find a better way to describe it. Each song fulfills your senses, and has the right amount of instruments and sounds in it, without resulting redundant) and a real trip for your ears (Like the second track, an instrumental 6-minute-ride with a semi-greek title: "Choreia" ). Continue reading »
6 color styles available:

Style switcher only on this demo version. Theme styles can be changed from Options page.