Browsing articles tagged with " cannella"
Label: Loud Rage Music
Review by Tony Cannella
"Perditus Et Dea" is the second album from the Romanian/dark/ gothic metal band Whispering Woods. Musically and lyrically the band definitely likes to explore the darker side of life and "Perditus…" certainly continues this.
The intro "Perditus" segues mightily into "Original Sin" which is followed by the excellent "Demon Blood". Actually one of the biggest highlights for me has no vocals at all. With all due respect to the vocalists Alexandra and Corina – both of whom are just awesome – but I love the beautiful instrumental "My Altar". The track that follows is another great one. At almost 9-minutes "Farewell Ladybug" has this great big, epic feel to it and the two vocalists are quite magical together even though there are no lyrics to the song. Continue reading »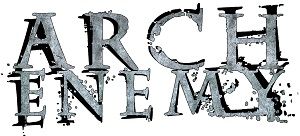 Interview by Tony Cannella
Arch Enemy's popularity continues to grow in the metal stratosphere. When the band released their latest album "War Eternal" in 2014 there was a wait-and-see attitude as there usually is when one of the key members gets replaced. Enter lead vocalist Alissa White-Gluz. She had enormous shoes to fill in replacing the iconic Angela Gossow who stepped away from the band to focus on managing Arch Enemy. Before stepping down she hand-picked Alissa as her replacement and the results have been phenomenal to say the least. Recently, Arch Enemy was out headlining the Summer Slaughter tour throughout North America. It was at the tour's stop in Worcester, Massachusetts where I was able to catch this tour and conduct an interview with Alissa. Here is what she had to say…
Hello Alissa. Thank you for joining us. So, you are currently out on Summer Slaughter tour. How has it been going so far?
Good. It just started. It's always a little chaotic when you have so many bands on one tour. It's pretty uncommon to do tours like this but we're working out the kinks and getting into the rhythm now, so it's going well. Continue reading »
Interview collected by Tony Cannella
Questions by Miriam C. & Tony Cannella
With her latest album "Taiga", Zola Jesus (AKA Nika Roza Danilova) presents the listener with an eclectic potpourri of music that ranges from rock, pop, electronic, goth and more. It really is an interesting and entertaining listen. Recently we caught up with Nika to discuss "Taiga" and more.
Back in 2014, you released your fifth album, "Taiga". What can you tell us about the making of the album?
Well, first, I moved to this island called Vashon Island in Washington and I set up a studio in a house on the island. I just started writing every single day and tried to figure out what I wanted to do for my next record. I wrote so many songs and so many different types of songs. When I look back there was a theme running through many of the major songs that I had written and they all kind of tied together, and so I started following the trajectory of those songs and that was mostly lots of brass and beats and really clean vocals. The concept was about man's relationship with nature, our alienation with nature and how we kind of separate ourselves from the world in our own way. It is kind of exploring that in a sonic and a lyrical way. Continue reading »
Interview by Tony Cannella
"Lucifer I"
is the title of the debut album from Lucifer. The album has certainly been one of my top highlights for 2015 and is a must for fans of classic doom metal and classic 70s rock and metal. It really does capture the magic of that classic musical era while still keeping their foot firmly planted in the present. Recently we had a chance to catch up with vocalist Johanna Sadonis (formerly of The Oath) to talk about what is going on in the world of Lucifer.
First of all welcome to Femme Metal and congratulations on a great debut album.?Speaking of your debut… "Lucifer I" was released this past June. How would you describe it?
Thank you. "Lucifer I" is taking a bow to our influences, the great ones of the 70s entwined with our love for classic doom.
The song that really stood out for me was "A Grave For Each One of Us". It really is a beautiful song with some meaningful lyrics. What can you tell us about that song? Continue reading »
Interview by Tony Cannella
Questions by Miriam C.

With a new label home (Artery Recordings), iwrestledabearonce returns with a killer new album, "Hail Mary".  This was a good enough reason to catch up with lead vocalist Courtney LaPlante.  We discussed a variety of subjects but most importantly, "Hail Mary".  A huge thank you goes out to Miriam C. for her help with the questions.  Read on…
First of all, welcome to Femme Metal, Courtney. How are you doing?
I'm doing very well, thank you.
Your new record "Hail Mary" is due out June 16th via Artery Recordings. What can you tell us about it?
Oh man, the keep it short and sweet, it's the heaviest thing we've ever done. It's the most dark, heavy album that this band has ever done. I also think it's the most technically adventurous album this band has ever done and it's the most pissed off album this band has ever done.
How would you say this record differs from your previous album, "Late For Nothing"?
I think on this one we just didn't care if it sounded too extreme. This one is completely groove, rhythmic based and the vocals are as extreme as the heaviness on the guitars. It has a lot more of a – I don't want to say a prog feel to it – but it definitely has more of a groove, a pulse.
Your new single is called "Erase It All". Eddie Hermida from the band Suicide Silence guests on vocals on this track. How did that collaboration come about?
This collaboration was straight up being best friends with him and ten feeding him a bunch of margueritas and coaxing him into being on the album (laughs). He's a really good friend of ours. I hadn't had a guest vocalist on our album. There are a lot of people I really respect and admire. I really, really respect Eddie and it's just cool that he's also a very good friend of ours. You know, I would have had him anyway. He also just happens to be one of my favorite vocalists in this industry right now. That was kind of like a happy coincidence, he's my friend and I would've loved to collaborate with him anyway, the fact that he's so good is a wonderful bonus. Continue reading »
6 color styles available:

Style switcher only on this demo version. Theme styles can be changed from Options page.