Browsing articles tagged with " cannella"
Label: Atlantic Records
Review by Tony Cannella
After releasing four albums for Century Media the American Metal core outfit In This Moment has taken their act to Atlantic Records and have released their 5th album "Black Widow".
I really love the dark and sinister vibe that permeates "Black Widow". It all begins with the intro "The Infection" and continues into my favorite track "Sex Metal Barbie". From there we get the frenzied "Big Bad Wolf". Maria Brink continues to prove that she has one of the most unique voices in their genre of music. Lyrically and musically the band has really outdone themselves and the album has a lot of energy and aggression. "Dirty Pretty" is another favorite as this song has a strong – almost danceable – groove. Other highlights include: "Black Widow", "Sexual Hallucination" and "Sick Like Me". Lyrically, Maria Brink has a lot to say and she says it plenty of vitriol. Continue reading »
Label: Sony Music Deutschland
Review by Tony Cannella
The long running German alternative rock band Guano Apes has enjoyed a long career since their inception in 1994. Their 1997 debut "Proud Like a God" featured two songs that made a minor dent in the U.S. charts, those two songs: "Open Your Eyes" and "Lord of the Boards" certainly hinted at a bright future for the Apes. Despite disappearing from the American market, the band has continued to release albums in Europe and now they return with their 5th album, "Offline".
I have to admit that Guano Apes kind of fell off my radar after the debut. Oh well, it's my loss I guess because "Offline" has some pretty cool tunes and now I am curious about their music prior to this. "Like Somebody" is a punchy opener but it is the next song "Close to the Sun" which gets my vote as the best track. Continue reading »
Label: Flaming Passion Music/AFM
Review by Tony Cannella
FYRE! is a powerful and energetic hard rock outfit fronted by Argentinean vocalist Alejandra Burgos. The band has released their debut album "Missy Powerful" via AFM and it features 14-songs and 50-minutes worth of infectiously rollicking hard rock tunes that are impossible not to like and have some affinity for.
Let's get started… Right out of the gate "We Are Here" is a great opening and introduction to this killer band. "Get the Hell Out" follows and it features a nice up-tempo, bouncy chorus and also includes a saxophone solo and some cool interplay between the lead guitars and sax. "Stay Until the Moonshine" has a bit of an acoustic base but is still an up-tempo rocker. Continue reading »
Label: AFM Records
Review by Tony Cannella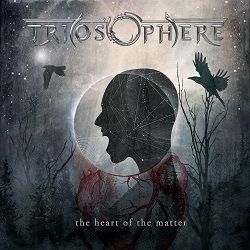 There is always a place for all kinds of metal genres, sub genres and sub genres of sub genres. It's all good and there is so much good stuff out there. I love it all, operatic metal, symphonic metal, extreme metal, but to me it is always great to hear a band that just gets back to basics plays metal. Just straight-forward in your face behind a wall of guitars metal; in that case the Norwegian band Triosphere is like a breath of fresh air. With their 3rd album – and first in 4-years – "The Heart of the Matter" the band is in top form and seems to be really hitting their stride.
The opening track "My Fortress" has an Iron Maiden vibe to it. The song is spurred on by wall of relentless riffs and a sort of galloping rhythm that Maiden has been known for. The relentlessness continues on the powerful second track "Steal Away the Light". Continue reading »
Label: Century Media Records
Review by Tony Cannella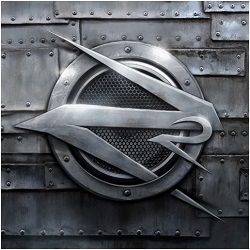 Devin Townsend is one talented dude. I don't think that's really a revolutionary statement. He's a multi-instrumentalist, lyricist, showman, multi-tasker, all of the above and more, not to mention he's got a wicked vocal presence. He's also played with a myriad of bands and projects over the years. His latest round of aural assault is the 2-cd, 2-hour extravaganza, entitled "Z²" (short for "Ziltoid 2″). In addition to Devin, the album features a multitude of guests including Anneke van Giersbergen, Dominique Lenore Persi from Stolen Babies and WWE superstar Fozzy and frontman Chris Jericho among many, many others.
Each disc has its own title. Disc 1 is entitled "Sky Blue" and disc 2 is called "Dark Matters". Continue reading »
6 color styles available:

Style switcher only on this demo version. Theme styles can be changed from Options page.
Archives