Browsing articles tagged with " dawn"
Label: Dreamcell 11/Wormholedeath/Aural Music
Review by Tony Cannella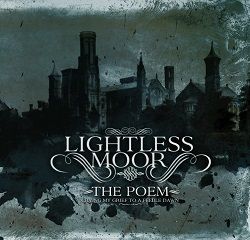 From Italy, the Gothic Doom Metal band Lightless Moor formed in 2001. After their initial EP "Renewal" was released in 2006, they recently signed to the up-and-coming label WormHoleDeath and it is through that label that they have released their long awaited epic debut, "The Poem – Crying My Grief to a Feeble Dawn". With a name like Lightless Moor and judging by some of the song titles, it is easy to see that lyrically they explore the darker side of life and the music provides the perfect soundtrack.
The ominously eerie intro segues into the heavy doom-laden opening track "The Lyrics of the Journey". Lightless Moor utilizes two lead vocalists. Continue reading »
Label : Lion Music
Review by Tony Cannella
From France, the melodic metal band Venturia released their debut album "The New Kingdom" in 2006. After a few line-up changes Venturia are now back to mark the "Dawn of a New Era" – that is actually the title of their 3rd and newest album, but it could also refer to a fresh start for the band due to their line-up changes.
As the heavy guitar riff for opener "Devil in Disguise" kicks in, it is clear that Venturia have a strong sense of melody with some great vocals provided by Lydie Lazulli. The next song "Secret Dream" has an infectious melody that just stays with you long after you've heard it for the first time. The shredding opening guitar riff kick-starts "A New Dawn Rising" – this is also the first we hear from the male vocalist Charly Sahona who took over following the departure of Mark Ferreira, Charly also contributes guitars and keyboards. Continue reading »
Label : Phonotraxx Publishing
Review by Tony Cannella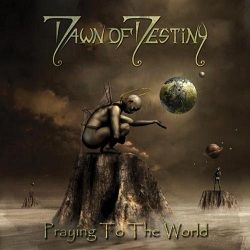 The German melodic power metal band Dawn of Destiny returns with their fourth album and first since 2009's "Human Fragility". My introduction to this band came via that album and I was very impressed with the vocalist Tanja Maul, but alas the band changed vocalists shortly following the release of "Human Fragility". Enter new vocalist Jeanette Scherff and while her style differs from Tanja's (Jeanette's is more of a soaring power metal style), she has definitely proven to be more than a good fit for Dawn of Destiny and sounds as if she has been with the band for more than just this one album – the chemistry is that good.
Dawn of Destiny wastes little time in getting right to it with the hard driving, bombastic opening song "My Life In Ruins". New vocalist Jeanette Scherff has proven to be a worthy edition to DOD's ranks. Bass player Jens Faber handles the male vocals on the album and his performance on the album is impressive. He sings in numerous styles, for instance, on the opening track he sings in a black metal screaming style, but he also contributes clean vocals and grunt vocals to "Praying to the World". Continue reading »
Independent Release
Review by Tony Cannella
In 2009 the U.K. based progressive rock outfit Crimson Sky released their debut full-length "Misunderstood". Since that time, the band has undergone numerous line-up changes including the addition of new vocalist Jane Setter. Now, Crimson Sky returns with their new line-up and a brand-new 4-song EP entitled "Dawn".
The keyboard intro leads us into the almost 7-minute opening track, "Crimson Sky". The 7 ½ minute ballad to mid-tempo song "The Sea" is next and one of two older songs that have been re-recorded by the new line-up. New lead vocalist Jane Setter is an excellent addition to the band and breathes new life into the older tracks. Continue reading »
Label : BlueFreya Media
Review by Luisa Mercier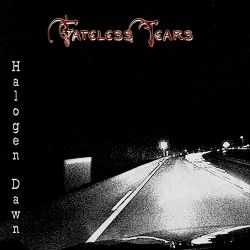 Fateless Tears are back and have just released a new EP called "Halogen Dawn". The style proposed is their usual progressive metal with atmospheric moments crowned by S. Lee Baysinger's vocals. The title track is an almost 8 minute piece which starts in a slow pace, almost resembling a ballad and then acquiring traditional progressive sound. The piano central break is very moving.
The following "Tapestry" has a beautiful piano intro and it goes on with a synth based background on which the female vocals are free to express themselves. "Chysalys" is a short acoustic song while the myth-inspired "Annwyn" is a quiet song with a soft chorus as background music that make everything more ambient and rarefied. Last song is "Halflife" is another ballad, a simple one, just piano and vocals.  So, we can say that this EP focuses more on the slower, sweeter side of Fateless Tears, only the first song is more rock-centered. An interesting listening for all the fans of the band! Continue reading »
6 color styles available:

Style switcher only on this demo version. Theme styles can be changed from Options page.